How to Choose an E-bike for Women
Views:53 Classification:blog
There are many kinds of electric bikes and they offer different functions. If you are looking for an electric bicycle for women, there are many functions to be considered.
Comfort: Includes softer and wider seats, cushioned handlebars, lower central poles for easy access, and many others.
Power: Your electric bike should have enough strength to climb the hillside and cover the miles easily. Find a throttle power option so that riders don't need to step on the pedal. You can also choose to use the motor to trample, in order to better control the speed. For endurance women who want to test their skills on electric bicycles, its power is a feature that you should pay closer attention to.
Weight: Most ebikes for women are lightweight and easy to transport. Check rider weight recommendations for electric bicycles to suit your own size and height.
Style: From clothing and handbags to mobile phones and cosmetic bags, style is important. For electric bicycles, there are many fashionable and chic choices, designed specifically for women.
Other features that appeal to women include foldable design, attractive luggage racks or baskets in front, long battery life, and integrated GPS.
It's not necessary to buy women's special electric bicycles at all. You can try to design bikes for men, but if you want some extra benefits and comfort, check out the electric bikes designed for women as below model A5!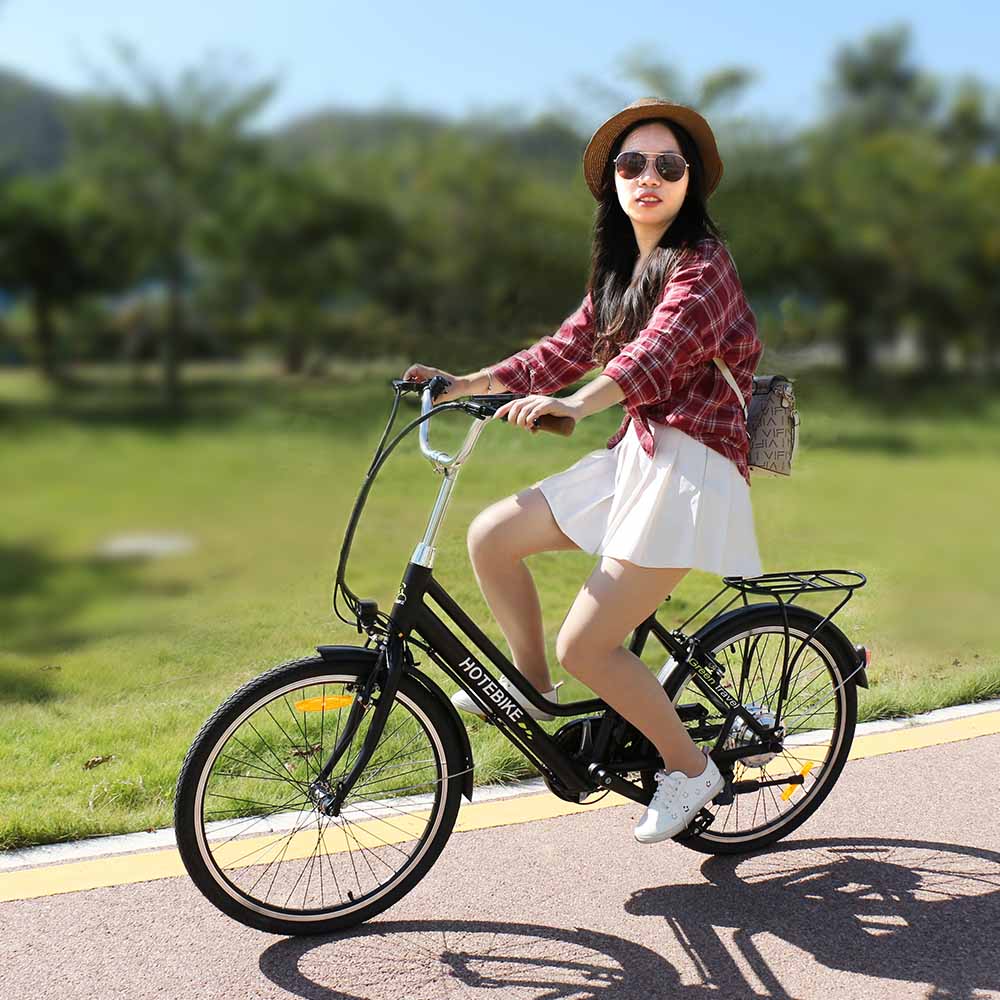 1.Motor:36V 250WBrushless motor,rear motor with lock.
2.Controller: 36V intelligent brushless
3.Hidden Battery: 36V 9AH Lithium-ion
4.Charging hours: 4-6.5h
5.Tyre: KENDA 24″*1.75
6.Frame:6061 Aluminum Alloy
7.Max Speed: 25KM/H
8.1:1 PAS Range: 50-75km
9.Max Load: 120kg
10.Gears: single speed
11.Brake: Front V brake and rear expansion brake
12.Multifunctional LCD880 display