Best electric bikes reviewed: our hottest ebikes in 2020
We've picked the best electric bikes for you and your needs
We've compiled a list of the best electric bikes that you can buy right now. Whether you're looking for an electric mountain bike, electric road bike, a cheap electric bike or an e-bike to ride to work, you'll be able to find the best one to suit your needs.
What's the best bike for commuting?(A5AH26)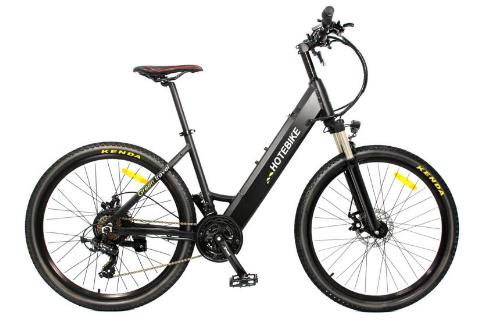 You can now buy an electric bike bike for almost any kind of riding. An eMTB, for example, can power you up the hill giving you more time to enjoy the downhills and let you ride in places that you couldn't otherwise.
For urban scenarios, everything from electric commuter bikes to assisted cargo bikes are available. These are all about practicality and utility providing an alternative to other forms of transport.
High-quality drive systems are also coming down in price every year, so a number of cheap electric bikes that are genuinely worth considering are also cropping up on the market. We highlight a number of these below.
Best value electric bike (A6AH26)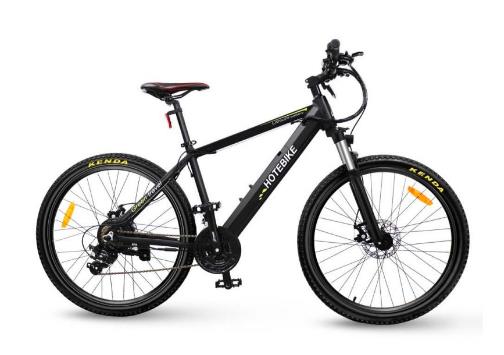 Ebikes are notoriously expensive — the added technology of motors, batteries, electronics and sensors all add up to increase the cost significantly. That presents a significant barrier to entry.
However, some electric bikes provide a cheaper option to fulfil your commuting needs.
Simple but effective design
Removable battery
rightly decided to keep things simple with its first ebike offering. That should make it an attractive option for those who are getting back into cycling or want a entry into the ebike market.
That simplicity means HOTEBBIKE has got it right with the details that matter. There are no glaring inconsistencies or problems with the handling or spec and the HOTEBIKE ebike has proved reliable during the extensive time we've spent testing it.
Best electric road bike (A6-R)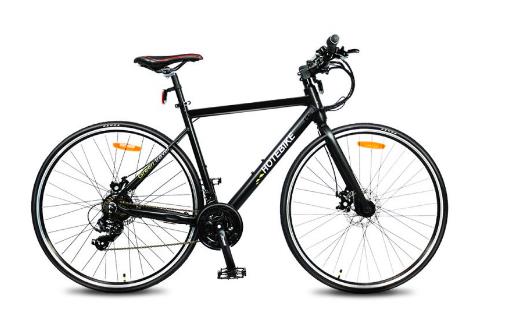 Though some people will decry an electric road bike as an abomination, we're a little more open-minded.
Recently, lightweight systems have been designed to complement rather than take over your efforts. We're excited to see what kind of developments there will be in the future.
This is a fairly new category, but there are manufacturers offering a range of interesting options. That's especially the case with lightweight electric bikes that aim to complement rather than take over your riding, with a smaller motor and less battery capacity.
Whether you turn it to commuting, or use it to keep up on group rides, an e-road bike can provide a versatile way to enjoy riding on your own terms.
Electric fat tire bike vs. road bike: clash of the Giants (A6AH26F)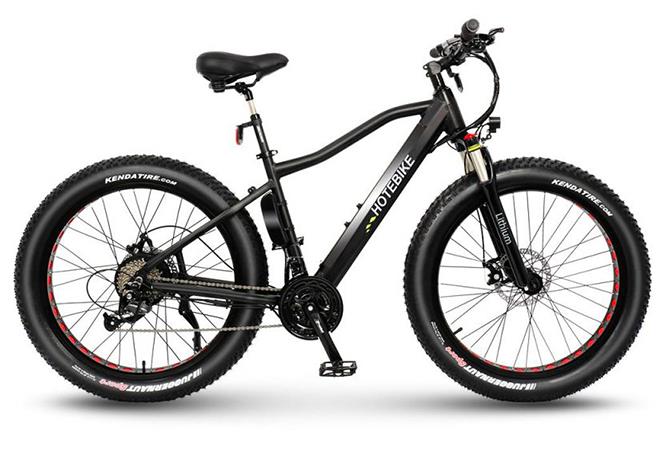 Stealthy assistance
Great handling
Sleek looks
Punchy motor with impressive range
Mudguard and rack mounts open further options


HOTEBIKE uses an Ebikemotion motor unit at its rear hub while the 250Wh battery that powers it is concealed within the frame's down tube.
Despite its appetite for speed, the HOTEBIKE fat tire bike isn't a boneshaker on rougher surfaces thanks to 4 inch tyres. The fat tire bike works well as a bike, it just happens to have a 750-watt.