Bolt Electric Bike and HOTEBIKE Electric Mini Bike Review

Bolt Electric Bike Review

A CHARGE THAT LASTS – With its rechargeable lithium-ion battery, the Bolt travels long distances up to 15 miles, perfect for commuting, running errands, or leisure rides
BUILT FOR YOU – The aluminum alloy frame is lightweight and sturdy, supporting up to 250 lbs. and made for everyday use
TRAVELS WITH YOU – Easily take it up and down stairs, slide it under your desk, or tuck it away at home with the collapsible handlebar
SURPRISING POWER – Cruise through city streets or climb over hills with the surprisingly powerful 250 watt hub motor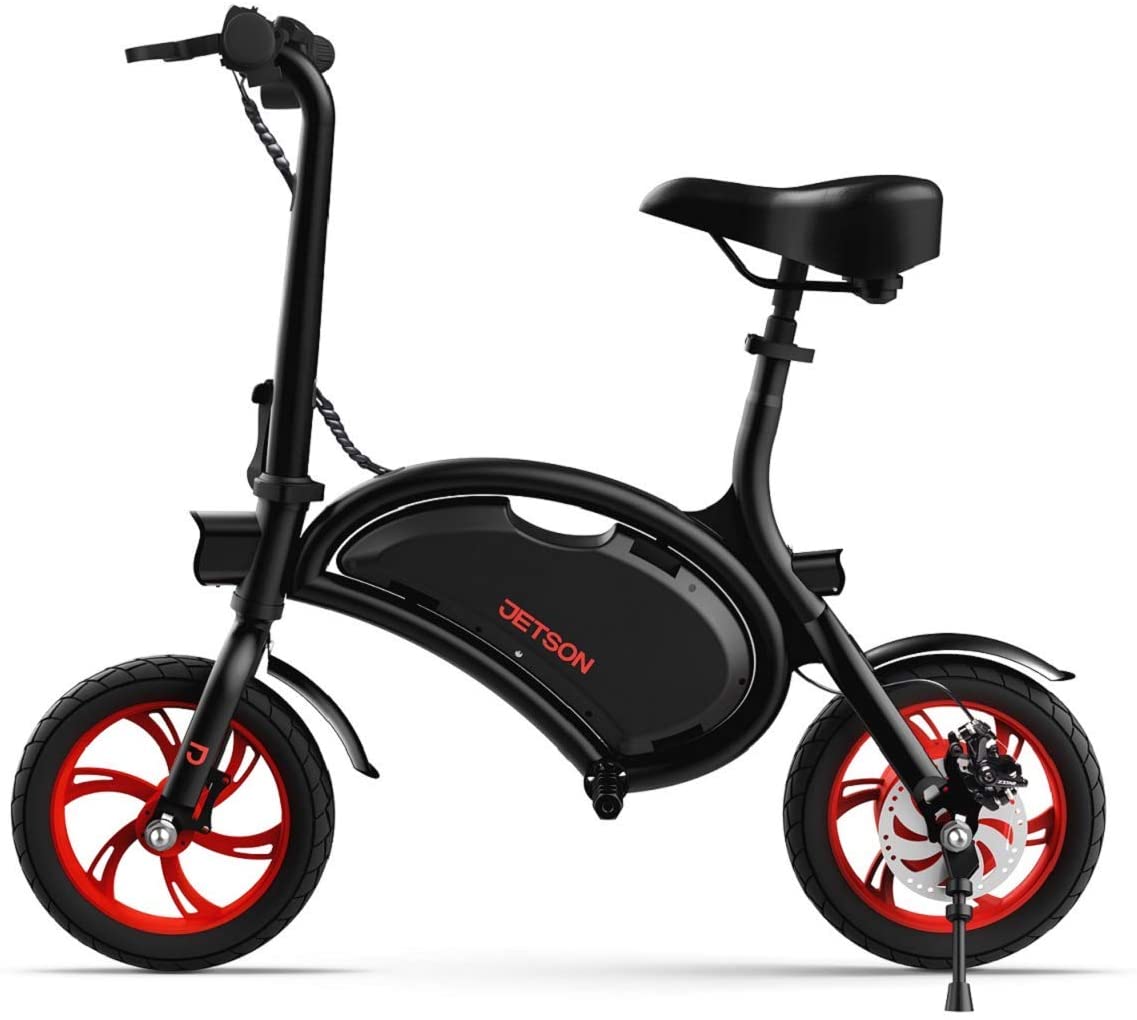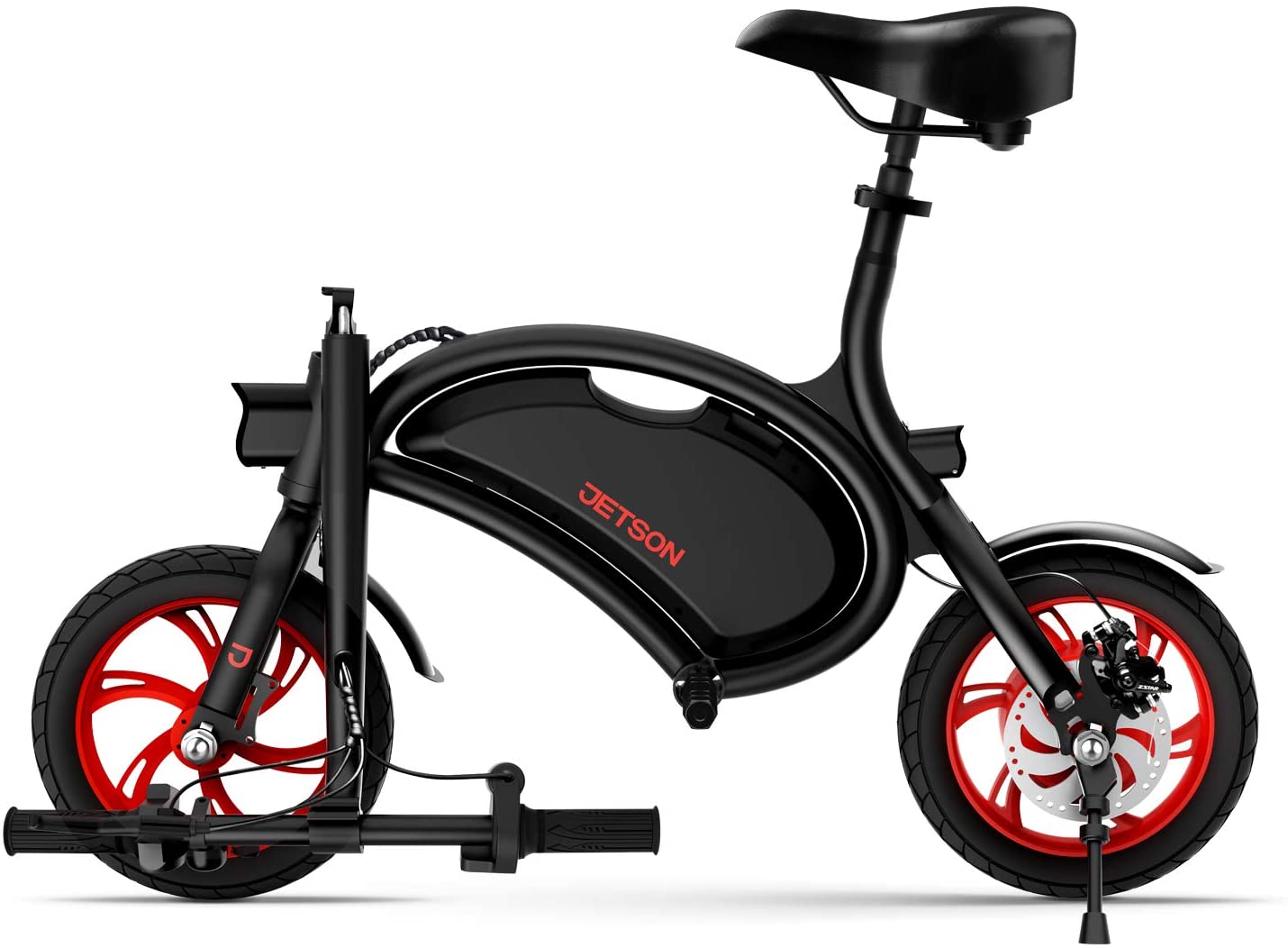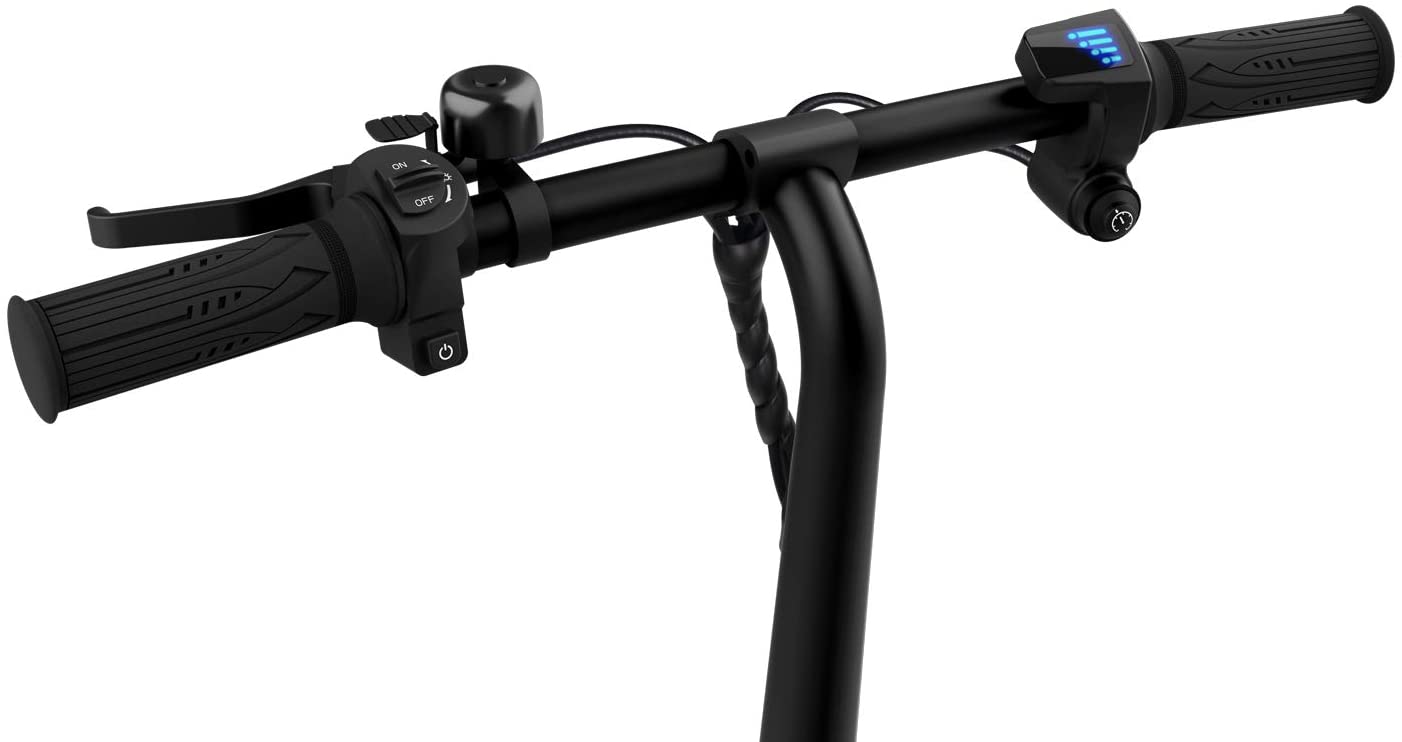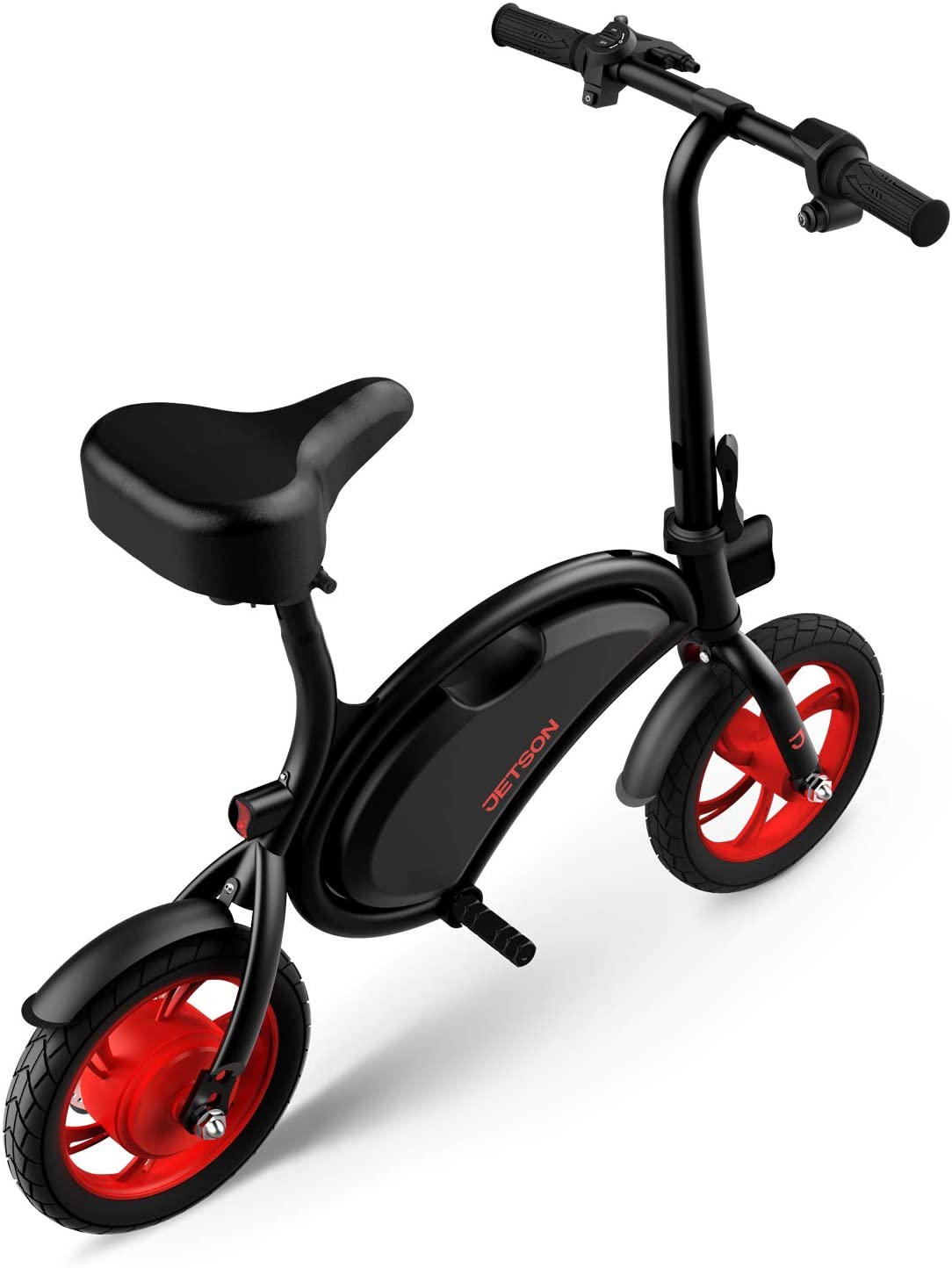 Review:
1. Bought it today; it was very well packed and packaged; very simple mini-assembly with provided tools; the little owner's manual is very well written; registration is simple; it's very well built; solid; has good acceleration; I'm 79 years old, 153#, and at 15 mph, it feels quite fast; I think I'm going to be quite happy with it!
2. We bought 2 of these bikes to take camping and scoot around downtown for their portability. We didn't know what to think of it at first but since our first ride on them it's been nothing but fun! They are small but great for adults and are comfortable. We have ridden ours through downtown and then over the bridge then to the beaches and back with plenty of power to spare. They get great distance for how small they are. The bike has great features and glad it came with lights. This portable bike catches eyes. We recommend this product and you can't beat the price, quality, and warranty.
3. I bought this bike for my spouse about 3 weeks ago from Costco for a killer deal. He loved it and rode all around downtown Denver, happy as a clam. My family came in to visit us and everyone ate the Bolt Pro UP!!! Tragically, the brakes gave out yesterday. Today, my spouse rode about 1.5 miles from our home to my office, and realized the brakes weren't working at all. For a bike that's only a few weeks old, this is pretty disappointing. We've been in love with the Jetson Bolt Pro, talking it up to all of our friends and recommending it to family… but after a few weeks of fun, we're now stuck with non-working brakes, rendering the bike nearly useless. A week or two ago, even a few days ago, I would've given this bike 5+ stars! But now, I feel a bit let down- and incredibly sad that the brakes were only good for a few weeks. Hoepfully we can get this brake issue sorted, because we love everything else about the bike. It's fun, super zippy, holds charge well and fits our 5'5″ frames just right.
4. This is a very compact and versatile bike. It is pretty good for short distance riding. I assume if you are in a big city (e.g. NYC) and trying to get around the city with frequent stops, difficult to beat this little guy. However, if you are traveling a few miles at a time, they the seat will feel pretty uncomfortable. If you look around the website, you will see many complaints about the saddle. However, that really is not the problem. I have swapped my saddle with another one from my regular bike that I have been using for several years. The saddle still felt very uncomfortable. The reason is not the seat. It is your posture. In a regular bike, portion of your weight is on the handlebar. However, by design all of your weight is on the saddle in Jetson Pro. As a result, the saddle feels very uncomfortable in a little while.
5. I bought this bike on impulse, because the cost was half the cost of the battery of the first electric bike I bought years ago. I wasn't expecting much, but it's turned out to be really fun. The throttle and cruise control work great. The only thing I didn't like was that the crankset was too small. (I was constantly spinning out while pedaling.) I read some reviews, and saw a guy who'd changed to a larger crankset. So I did this, and now it really cruises!
6. I was so excited to try this bike! I had previously assumed it was just for kids, but it's not! With speeds up to 16 MPH and supporting up to 265 pounds, adults can totally use this for green transportation! I love that the battery is removable so you don't have to cart a bike inside to charge it. You could totally buy a second battery for longer-distance rides, too! The cruise control feature was handy, as is the fact that you can manually pedal to save battery (or if you run out of juice).
The only negatives I found are that there's no Bluetooth and you can't use the Jetson app. That's a bummer for anyone who used a Jetson Hover Scooter previously. I also didn't like that the headlamp was a bit hard to figure out. This would be a great gift for a teen!
7. The jetson pro was supposed to be an upgrade from the original, but not only is it slower than the original (Jetson Bolt), but it is also not Bluetooth compatible… The Jetson Bolt Original can go up to 18 miles per hour using the app (which they have disabled, but you can easily get it back by connecting it again and using a previous version of the app) but the Jetson PRO (pro? isn't that supposed to be better?) is still locked at 15 miles per hour. Don't advertise the pro to be "pro" when the original had Bluetooth and higher speed compared to this one.
8. I bought this about a month ago, and it has seriously been so much fun biking through Boston. The speed it gets to allows me to go the same speed as other bikes in the bike lane, too. However, today while riding (and still 2 miles away from home), the motor altogether started acting up. It felt like I was rapidly braking for a few seconds when I turned the motor on before the motor just died out. I had to manually bike back home, and luckily I was in the city which is relatively flat. I don't know what happened, as the malfunction occurred at a stop light while I was riding, but I am very disappointed. Hopefully I can get this resolved somehow, because when I was riding it, the bike was a lot of fun!!!
HOTEBIKE Electric Mini Bike Review

20 inch folding electric bike 36v battery (A1-7)
Whether you want to go exercising, commuting,traveling, this 20 inch folding electric bike provides all the convenience and power you need.
Only several steps to fold up the folding electric bike,and when fully folded,it will be small and portable, going everywhere is a no problem.
The multi-function LCD 880 display shows many information such as battery capacity, speed, distance, temperature, etc, make you enjoy a better journey.
The powerful 36v 10Ah lithium-ion battery is put into the frame, make the folding electric bike more urban and beautiful.
It not only anti-theft but also protect the battery form water and rain, so the life span will be extended.
The upgraded 10 magnets pedal assist sensor has 1:1 pedal assistant and with five adjustable speed,with the PAS sensor,your journey will become more safe and funny.
The high quality 7 speed original Shimano gears provide you different feeling when you ride, makes it more interesting to ride a folding electric bike.
The higher upgraded seat tube will fulfill different people's needs, make it more fitted and comfortable when you are riding a folding electric bike.
The high performance front and rear reflector can help protect you from cars and other bikes in the night.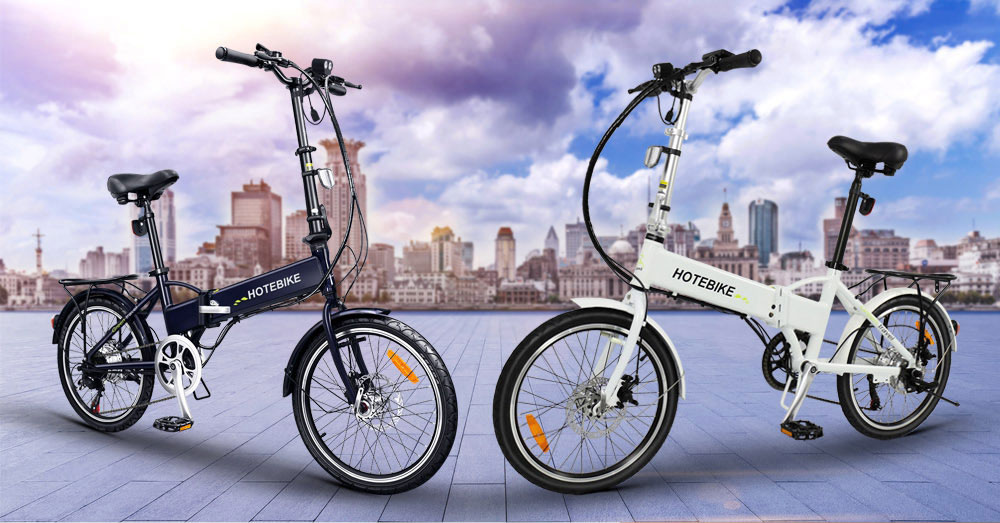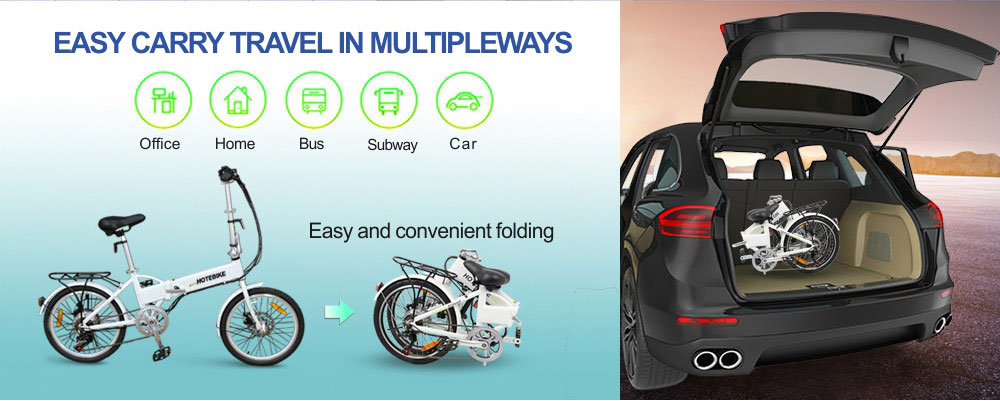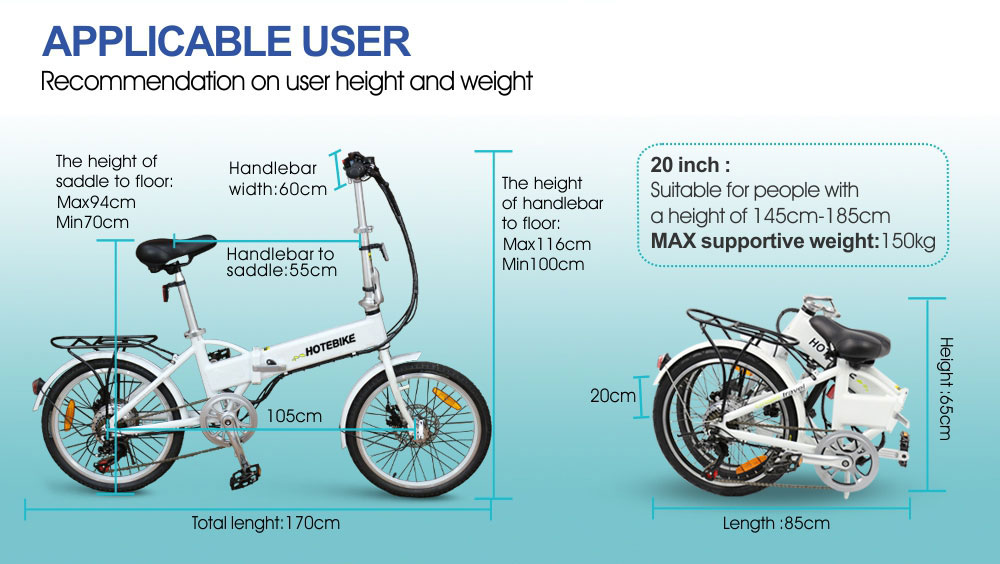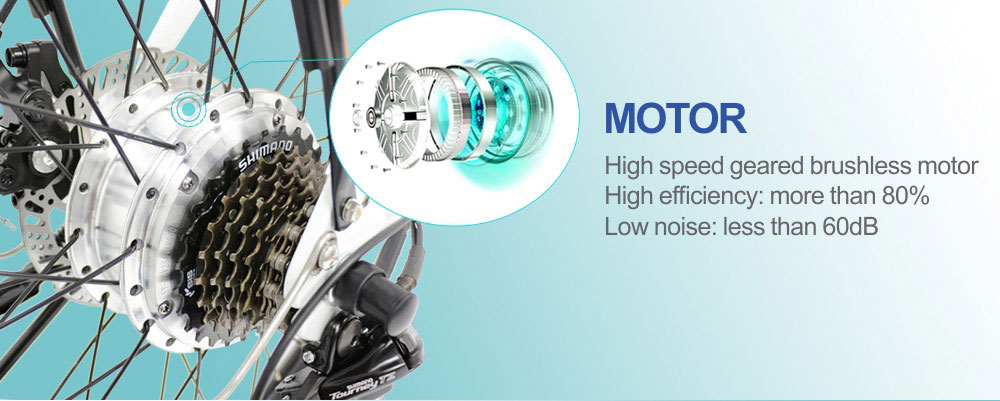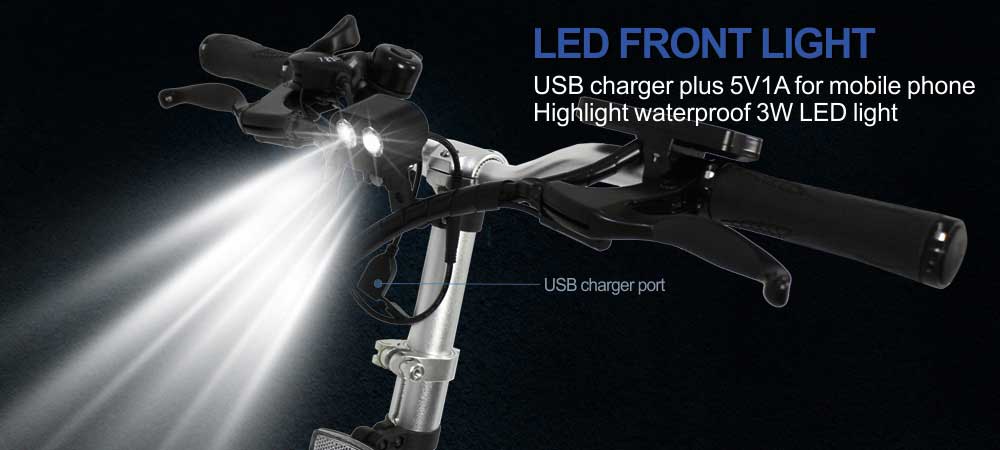 Specifications

A1-7

Model

A1-7 (36v 350w)

Wheel

20 inch wheel

Color

White / Deep Blue

Tyre

20*1.75

Motor

36v 350w brushless motor

Gear

Shimano 7 Speed

initiating

mode

PAS and throttle

PAS

Three adjustable speed

1:1 pedal assistant

Battery

36V 10AH Lithium battery

Chain

Rust resistant chain

Range

1:1 PAS mode, 40-50KM

Handle bar

Aluminum alloy

Warranty

motor & battery 1 year

crankset

Aluminum alloy

Charger

AC100V-240V,42V 2A

Saddle

Comfortable saddle

Charging time

5-7 hours

Display

LCD 880 Display

Max speed

30km/h

headlight

3W LED headlight

Loading

120kg

rear rack

Steel

Frame

Aluminum alloy folding frame

sticker &color

HOTEBIKE

Wheel rim

Aluminum alloy

Pedal

Aluminum

Front fork

steel fork

Certification

UL/CE

Front brake

160 disc brake

Weight

N.W: 21kgs

G.W:26kgs

Rear brake

160 disc brake

Carton size

89*68*41CM