Buyer's Guide to Cycling Helmets
Views:4846 Classification:blog
Cycling is an exhilarating outdoor activity that comes with its fair share of risks. To ensure a safe and enjoyable riding experience, investing in a high-quality cycling helmet is crucial. With so many options available in the market, it can be overwhelming to choose the right one. In this buyer's guide, we will discuss the key factors to consider when purchasing a cycling helmet.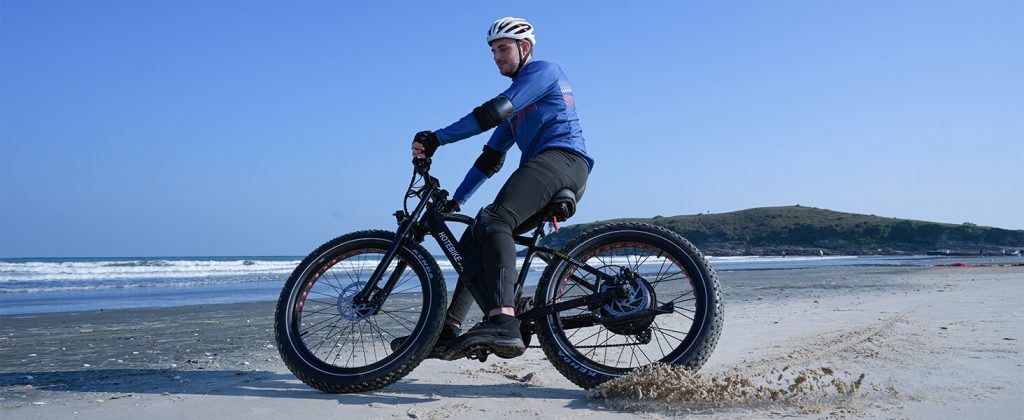 Finding the appropriate bike helmet is no easy task among the myriad of models and options. Whether for an E-MTB, road bike, gravel bike or city bike, there's a different style and fit for each category.
The goal of a helmet is to protect your head in the unlikely event you come off your bike. In order to achieve this, the helmet must fit properly. Furthermore, it's important to also consider comfort with features such as weight and ventilation. The overall design of your helmet will therefore play a role in which one you decide to buy.
By the way: even if you're riding an E-Bike, there is still no law requiring you to wear a bicycle helmet in this country.
The foremost consideration when buying a cycling helmet is safety. Look for helmets that comply with internationally recognized safety standards, such as the Consumer Product Safety Commission (CPSC) in the United States, the Snell Memorial Foundation, or the European standard EN 1078. These certifications ensure that the helmet meets stringent safety requirements and offers reliable protection in case of an accident.
Removable and washable foam pads improve comfort. Some helmets also include a fly protector to stop insect flying inside your helmet while you ride. Your bike helmet should also have sufficient ventilation to keep you cool on warm days and to help dry your sweat. A good helmet is easy to use and offers supreme comfort. Tip: take your cycling sunglasses with you when you try on a helmet. It'll save time and money if you can find the perfect combination.
A properly fitting helmet is as important as its safety features. Each brand and model may have different sizing, so it's crucial to measure your head circumference and consult the manufacturer's size chart. The helmet should fit snugly on your head, without any pressure points or excessive movement. Adjustable straps, ergonomic padding, and ventilation channels contribute to both comfort and a secure fit.
Modern bicycle helmets usually have an adjustment wheel at the back of the helmet. Turn this wheel to tighten it. The helmet should sit firmly on your head even when the chin strap isn't done up.
It's also important to adjust the chin strap. On one hand, your ears shouldn't be tucked behind the straps. On the other hand, the strap shouldn't be too tight under your chin. You should be able to slide two fingers in between the chin and the strap.
The Y of the straps must sit just below your ears. The chin strap can usually only be adjusted at one end. Cheaper helmets in particular are only available in one size. Experience shows that these helmets are only suitable if your head circumference falls within the average range. Outside of that range and these helmets are uncomfortable and ill-fitting.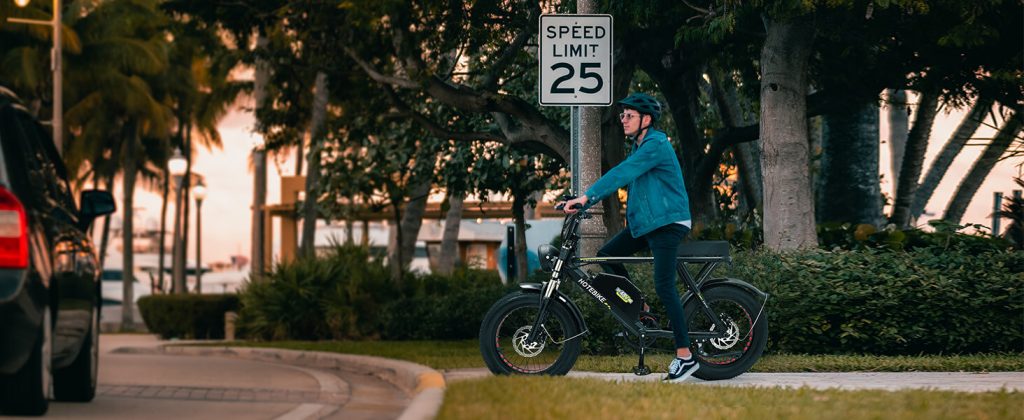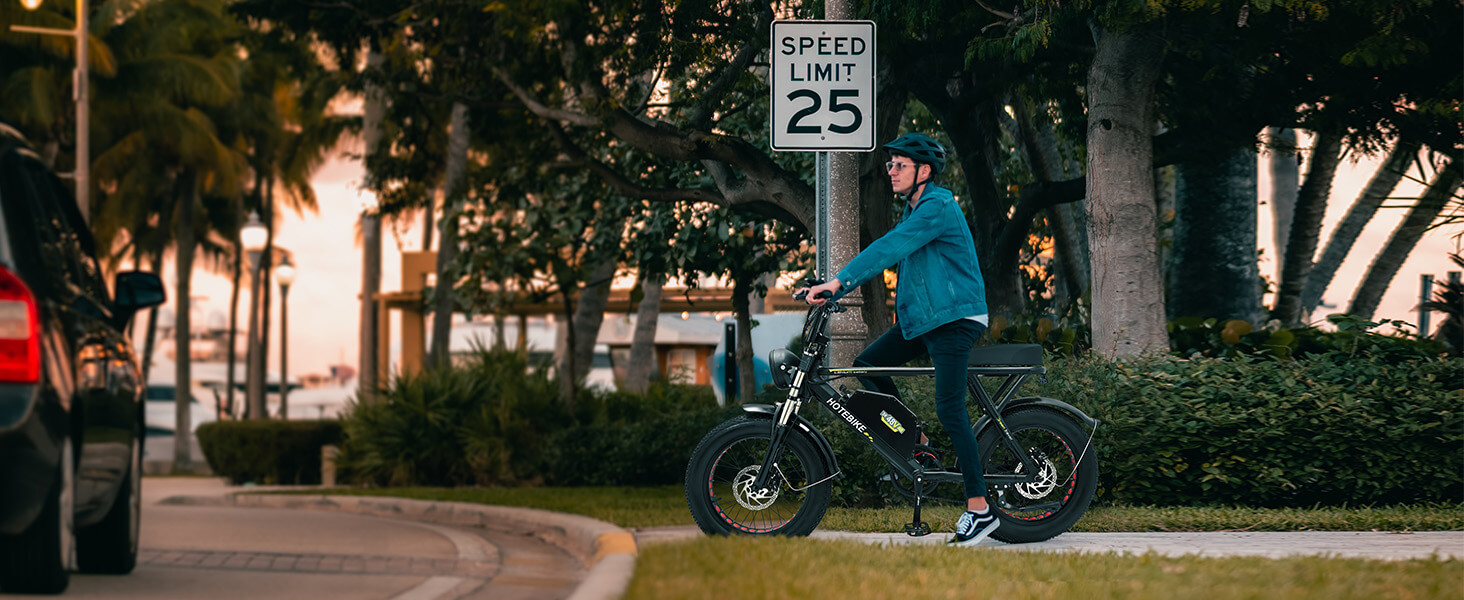 A lot of newer, top-of-the-range helmets are sold with "MIPS" technology. This stands for "Multi Directional Impact Protection System". This reduces the rotary forces acting on the skull in a fall and thus minimises the risk of concussion.
Multiple concussions can have bad consequences, as many of us are aware. Therefore, many helmet manufacturers choose a slightly heavier and marginally less aerodynamic helmet in favour of greater safety and security.
MIPS helmets (or those with similar technologies) have an additional layer between the head and helmet which prevent sudden movements within the helmet during a fall. In addition to a direct impact, this is the second most common cause of a concussion. MIPS helmets tend to be slightly more expensive than a helmet without such a feature. When buying a new helmet, you should consider the small surcharge. The added peace of mind may be worth it.
Construction and Materials
Cycling helmets are typically made of expanded polystyrene (EPS) foam with a durable outer shell. The construction should be sturdy yet lightweight. In-mold helmets have the EPS foam directly molded into the outer shell, enhancing both strength and weight. Multi-impact helmets are also available, which offer extended durability by withstanding multiple impacts.
Proper airflow is essential to keep your head cool during hot rides. Look for helmets with well-placed vents that allow for efficient air circulation. Ventilation also helps in moisture-wicking and prevents odor buildup. However, be cautious of excessive venting, as it may compromise the helmet's integrity and safety.
Consider any additional features that enhance your cycling experience. This could include a visor to shield your eyes from the sun or rain, an adjustable retention system for a customized fit, or a camera or light mount attachment for added functionality.
There are various helmet types available, designed for different types of cycling. Road helmets are lightweight and aerodynamic, suitable for high-speed rides. Mountain bike helmets offer more coverage and better ventilation. Commuter helmets provide additional visibility features, such as built-in lights or reflective elements. Choose a helmet that aligns with your specific cycling needs.
In addition to safety and protection features, the other important criteria for road cyclists are good aerodynamics, low weight and optimal ventilation. As a general rule of thumb, the more expensive a helmet, the more likely it is that these criteria will be included. However, even if your budget is smaller, you can still find a very good road bike helmet.
If you're looking to shave off seconds in a race, you'll need an aerodynamic time-trial helmet. These helmets streamline the air flow over the helmet to reduce drag.
If you're frequently on the road during windy and wet days, you should consider a helmet with integrated lights and rain protection. For cool temperatures, there are even helmets with integrated hats to keep you warm.
Lightweight helmet are especially useful for racing. These helmets typically weigh less than 300 grams, but still offer the same reliable protection for crashes.
Downhill and enduro racing demands high speeds, rough terrain and dangerous obstacles on the trail. Therefore it's recommended that you wear a full-face helmet with a chin guard. These helmets are heavier and not as well ventilated. For trails that are a little more tame, riders tend to have a second half-face helmet with increased rear protection. Some helmets are compatible with a removable chin guard.
Cross-country helmets are similar to road bike helmets. Sometimes, these helmets have a removable visor for protection against branches along the trail. In addition, the helmet also has increased protection at the back of the head in case of a fall. You should make sure the helmet you choose isn't too heavy and is well ventilated. Premium MTB helmets are manufactured to be lightweight and include sweat-absorbing pads.
Set a budget range for your helmet purchase. While it's essential to prioritize safety and quality, there are options available to suit different budgets. Remember, investing in a reliable, certified helmet is a worthwhile long-term investment for your safety.
When it comes to cycling equipment, a helmet should be at the top of your priority list. By considering safety standards, fit and comfort, helmet type, construction materials, ventilation, additional features, and your budget, you can make an informed decision while buying a cycling helmet. Ride safely and enjoy the thrill of cycling with the assurance of a reliable helmet protecting you every step of the way.