Come and buy the awesome HOTEBIKE electric bicycle!
Views:29705 Classification:blog
Electric bikes are here to stay, and their popularity is through the roof. Liberated from some of the normal constraints of standard bike design like weight and gearing, e-bike design has exploded; if you can imagine it, someone has built it. From cargo bikes to city and commuter bikes, mountain bikes, road bikes, folding bikes, and even beach cruisers and tandem bikes, there is something for everyone. The beauty of e-bikes is that they make the joy of cycling accessible to so many people in so many ways.

A Wide Variety of Motors and Batteries

E-bikes mostly use motors and battery options from a few major suppliers: Bosch, Yamaha, Shimano, and Brose. (Some bike brands, like Specialized and Giant, use motors that are made specifically for their bikes—the Specialized SL 1.1 is made by Mahle, and the Giant SyncDrive Pro is made by Yamaha.) A few other brands exist but are less reliable or powerful. Some, like the Yamaha system, have more torque, and others, like Bosch's Active Line, are nearly silent. Look for motor output (in torque), which will give you an idea of total power. Just like car engines, more torque equals more power off the line and more boost to your pedaling. But watt hours (Wh) is perhaps a more important figure to use—it takes into account battery output and life to give a more accurate reflection of power (higher Wh equals bigger range).HOTEBIKE has an independently designed waterproof concealed lithium battery, which has a long use time and fast charging speed. This sounds great!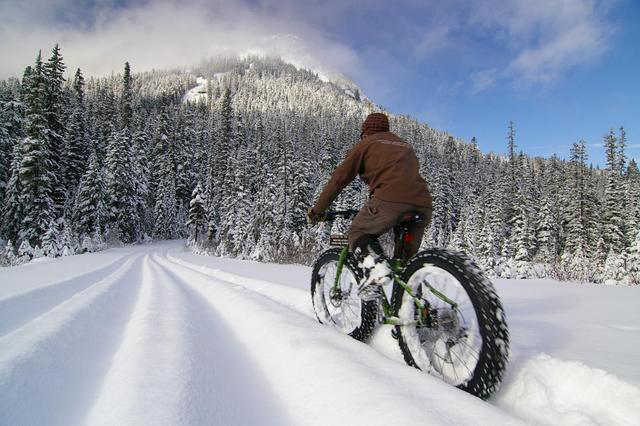 What's New With E-Bike Motors?

As the momentum of the e-bike trend continues, advancements in motor technology is the obvious next step. And with more and more road and mountain bikes becoming "electrified," brands are looking to add power without adding a bunch of weight or taking up a ton of space on the frame. This is especially important for full-suspension mountain bikes because smaller motors leave more room for suspension, better tire clearance, and fewer geometry compromises. And lighter motors result in a more natural ride feel.
Battery Range

For many bikes, battery range is more important than total power (because they're all pretty powerful). You want a bike that delivers a range long enough for your rides at the power levels you want. Most e-bikes will have three to five levels of assist that kick in anywhere from 25 percent of your pedal power to 200 percent.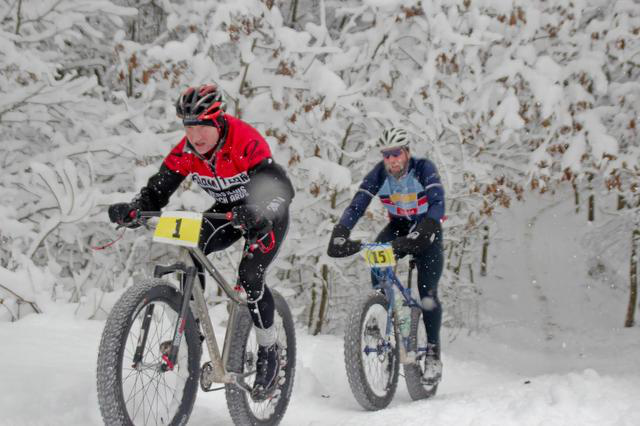 Other Features to Consider

As electric bike options continue to expand, brands are integrating the batteries more seamlessly, which makes the bike look sleeker (and more like a real bike). Most batteries lock to the bike and come with a key that lets you unlock and remove it, which serves at least four good purposes: You can remove the battery and charge it off the bike, a locked battery deters (and hopefully prevents) a thief from stealing it, and an e-bike with the battery removed is safer for hauling on a bike rack and lighter for carrying up steps.
Because e-bikes are capable of greater speeds for longer periods of time than standard bikes, you want extra control. Wider tires provide better traction and the freedom to leave the pavement with little penalty, and a suspension fork will help tame some of the rougher roads you might explore. Good disc brakes are a must, too, for slowing a heavy bike at high speed. This is not a place to skimp.
Some e-bikes come with an integrated lighting system that turns on when you power up the bike. While this is an awesome feature to have, it's not a deal breaker if your bike isn't equipped this way. With so many great bike lights available, it's just as easy to attach your own. Same with rear racks: Some e-bikes come with one, some don't. You decide how important that feature is to you.
HOTEBIKE is a registered brand of Zhuhai Shuangye Electronic Technology Co., Ltd..Shuangye Company established in 2008, is a professional manufacturer of electric bikes,ebike kits and ebike batteries.
At the same time, our electric bikes have been sold to North America, South America, Europe, etc. So please trust our strength.
HOTEBIKE customer service team offers the best customer support!!!
Below I will recommend the three most popular electric bicycles, I believe you will be attracted!!!
1.A6AH26 48V 750W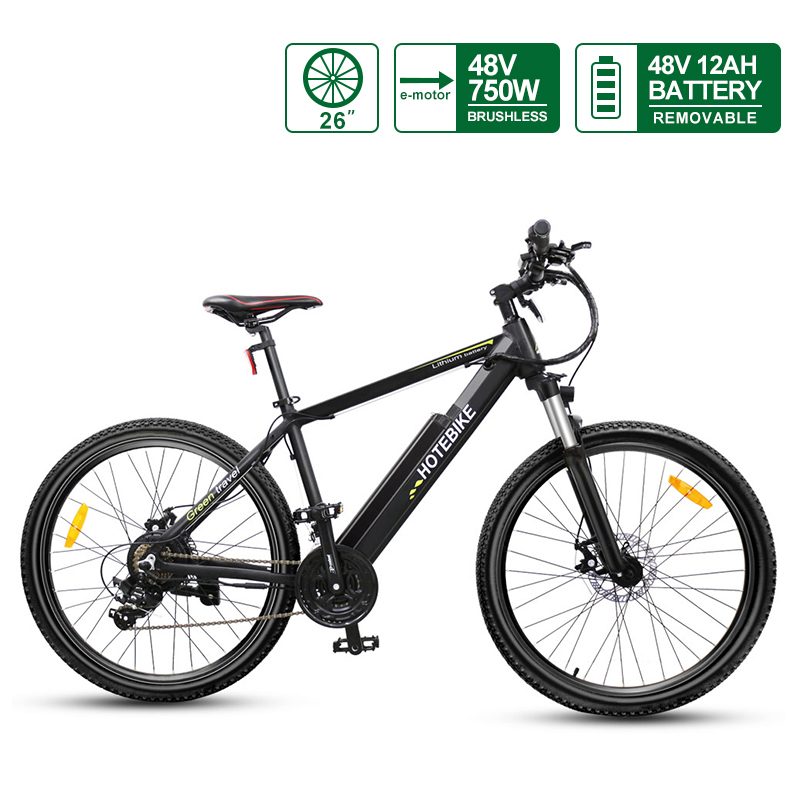 Motor: 48V 750W rear hub motor
battery: 48V 12AH hidden lithium battery
tire: 26″*1.95 tire
disc brake: front and rear 160 disc brake
display: Multi function LCD3 display
Max Speed: 40km/h
Gear: Shimano 21 speed with derailleur
controller: 48V 750W intelligent brushless controller
front fork: suspension aluminium alloy front fork
Size: 26″
2.A6AH20F 48V 750W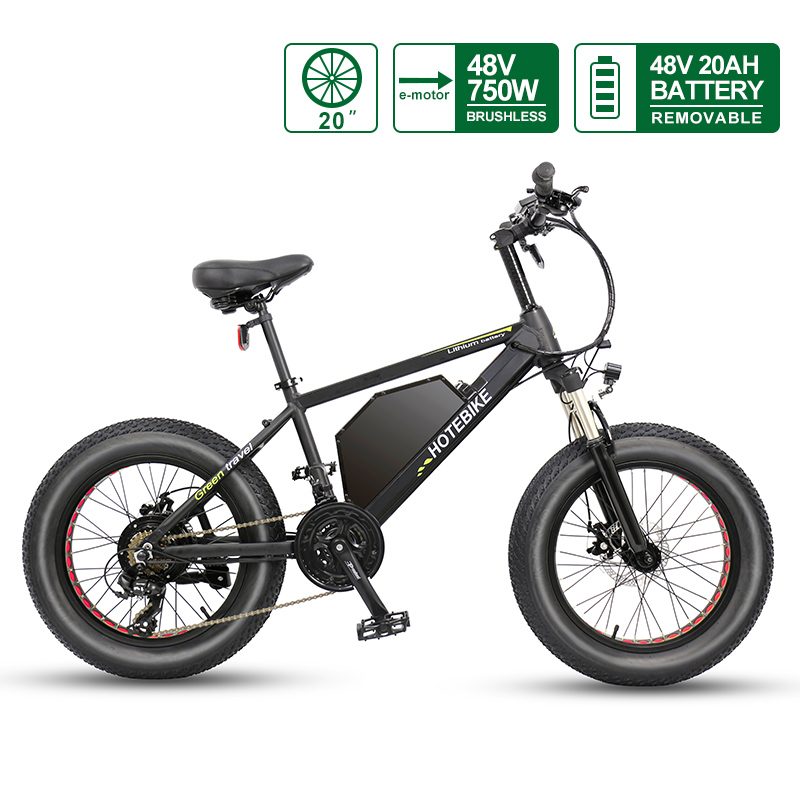 Battery: Lithium Battery 48V 20Ah
Motor: 48V 750W Motor
Throttle: Thumb Throttle
Display: LCD Screen Control
Frame: Aluminium Alloy
Tyres: 20*4.0 inch
Gears: SHIMANO 21 Gears
Brakes: Front & Rear 180 disc brake
Suspension: Front Fork Suspension
Max speed: 40km/h
Range per charge(PAS mode):60-100km
Charging time: 5-7h
3.A7AT26 60V 2000W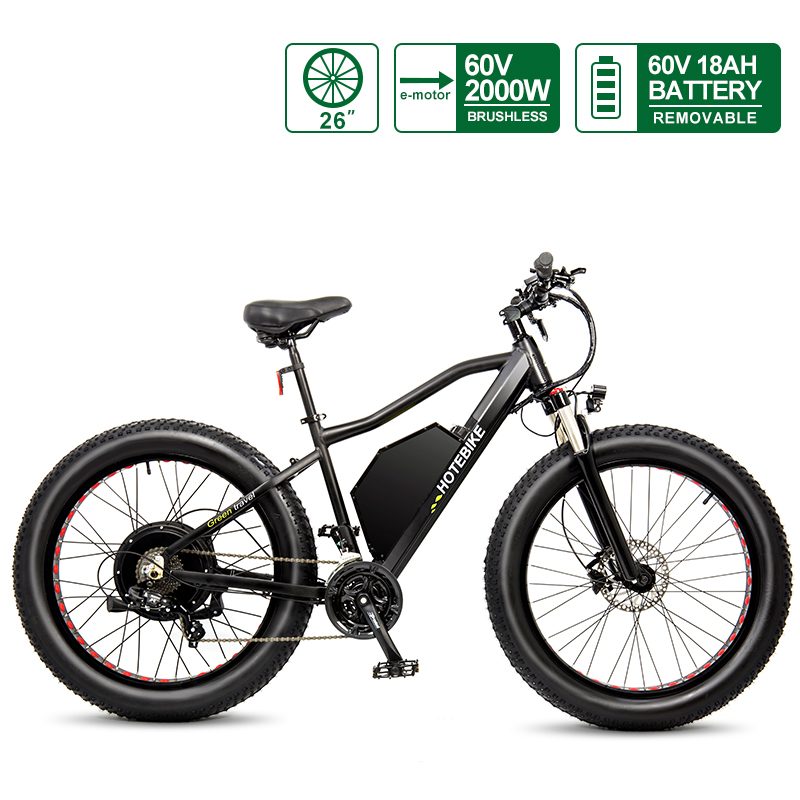 Motor: 60V 2000W brushless motor
Batttery: 60V 18AH large capacity, long range
Controller: Intelligent brushless 60V 2000W
Charger: 71.4V 3A 100-240V input
Tire: 26*4.0 fat tyre
Brake lever: Aluminum, cut-off electricity when braking
Gears: Shimano 21 Speed with derailleur
Display: Multifunctional LCD3 display
Initiating mode: Pedal assistant (+ Thumb Throttle)
Max speed: 55KM/H
Click here to see more styles:https://www.hotebike.com/