eBike shop adds to development on Elm Avenue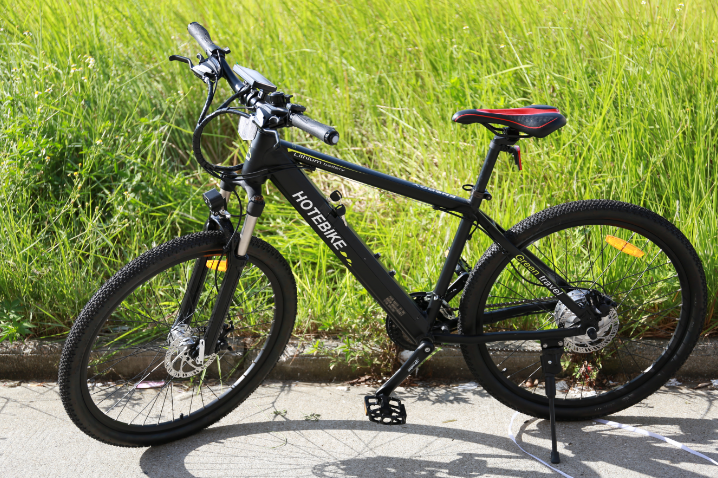 Howard met with Timothy Holtkamp, an adviser at McLennan Community College's Small Business Development Center. They collaborated on a business plan, and Howard started his search for a suitable address.
"I'd heard that Elm Street was up and coming, and (real estate agent) Holt Kelly showed me the building I settled on," Howard said.
Owners of the building received a financial commitment from the TIF board after submitting a redevelopment plan that included partial demolition, façade improvements to include energy-efficient windows, exterior lighting, a dumpster pad, awnings and architectural and engineering plans.
The building was in bad shape, to say the least. Crews encountered a collapsed roof, and the structure had to be stabilized from the inside. Billings received a six-month extension to qualify for TIF assistance.
Billings said the project also saw its schedule slip when the city repaved the 700 block of Elm Avenue, though the result was "well worth the wait."
Nearby, work continues on creating a plaza and "festival street" along a few blocks of Bridge Street near Martin Luther King Jr. Boulevard. Construction is well underway or winding down on two new hotels and an upscale apartment complex near Bridge Street, Elm Avenue and MLK Boulevard.
"Seeing construction rolling during a pandemic certainly gives hope. We've been blessed," said Kent George, who manages Waco's economic development program. "I don't know of a project that's stopped — maybe delayed, but not canceled."