There's something about riding your Fat Tire Ebike down the shore that hits differently because of the salty air and ocean breeze. But instead of riding on the boardwalk, have you considered riding your electric bicycle on the beach?I believe that riding an electric bicycle on the beach will bring you a different experience!
You may be wondering if you can ride electric bikes in the sand — and the answer may be surprising. You can! Because federal law considers electric bikes to be regular bikes, not motorized vehicles, you are legally allowed to ride electric bikes on most beaches throughout the United States.
But not all electric bikes (or their wheels) are created equal, which can make or break your experience riding along the sandy shores. To ensure you're set to take your electric bike for a ride in the sand, HOTEBIKE will tell you the following information: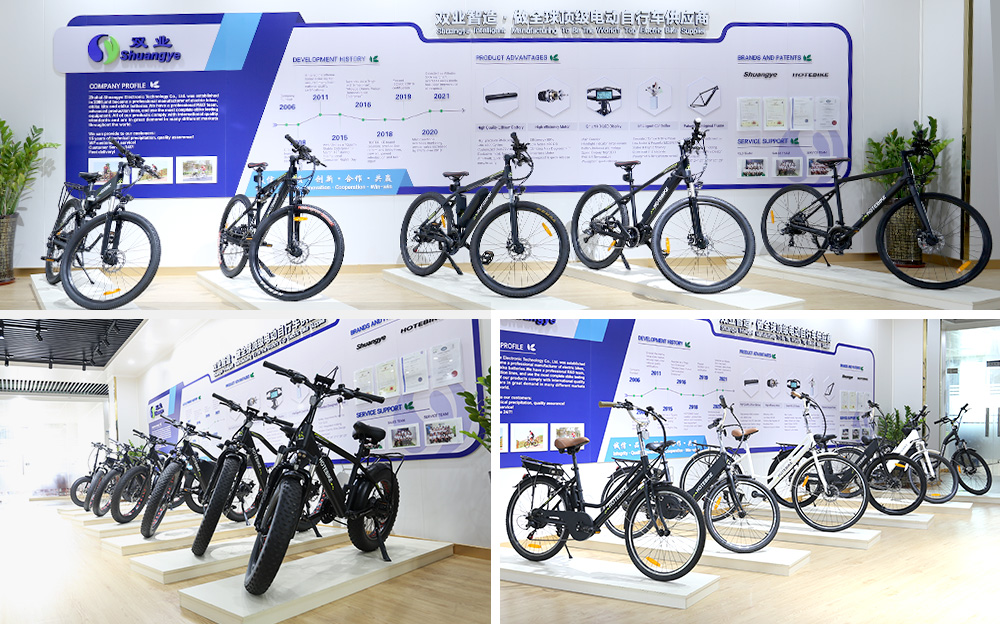 How to Ride an Electric Bike in the Sand
To ride your electric bike in the sand, you're going to need adequate wheels. Standard electric bicycle wheels are not wide enough to work efficiently in the sand. So what width tires are required for you to be able to ride your e-bike at the beach? For the smoothest ride, you should install "Fat Tire" style wheels on your bicycle.
Fat tires refer to any electric bicycle tires that are wider than 3.5 inches, allowing them to perform optimally on sand or snow or other rugged terrains. Because the tires have an increased air volume compared to standard tires, they provide a softer ride, increased stability, and more tractions — all of which make riding your electric bike on the sand a lot more enjoyable.
If you plan to ride your electric bike on the sand, make sure you invest in a well-reviewed e-bike that can have its tires changed out to be 3.5 inches or wider.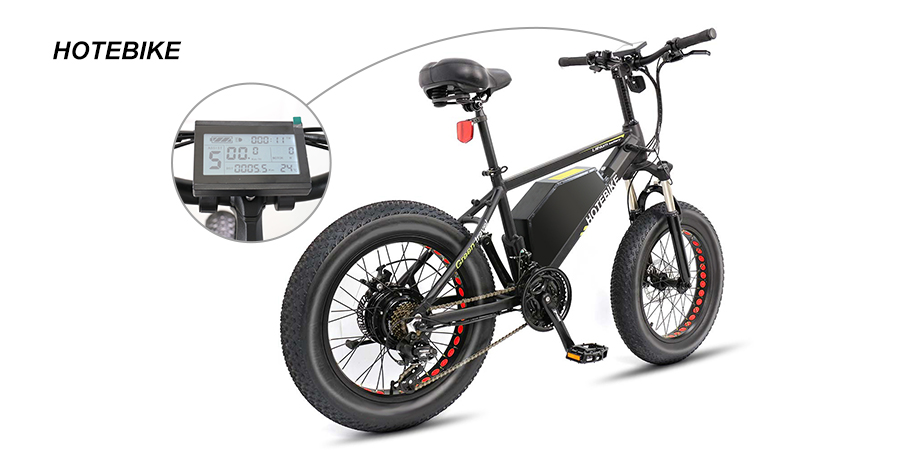 The Best Type of Sand for an Electric Bicycle
Although fat tires will enable you to ride your electric bicycle on all types of sand, the ride quality is going to vary whether you're riding on hard-packed sand or soft-packed sand. Because of how loose soft-packed sand is, it can be challenging for your tires to get enough traction to move smoothly along the beach — even when utilizing fat tires.
If you plan on riding in the soft-packed sand, you may need to turn on the electric bike's motor and pedal along with it to navigate the deep crevasses. You also need to be mindful of the loose sand that may find its way into the chain or motor of the e-bike.
For the best riding experience, take your electric bicycle, equipped with fat tires, down to the hard-packed sand right before you hit the waterline. This area offers the ideal conditions for a comfortable ride, allowing you to take in the view and the salty breeze.
It also provides an area with the least amount of sand being kicked back up into the chain or motor, which can cause issues if not cleaned. However, when close to the water, you want to avoid accidentally getting the motor wet if the tide starts coming in — this could leave you pedaling the entire way home.
How to Properly Clean Your E-Bike Post-Beach Ride
While riding your electric bicycle is an exciting time, it will damage your bike if you don't take the necessary precautions during and post-ride. As you know from walking on the beach in flip-flops, sand has a way of flying every which way.
If you plan to take your electric bike on the beach, you can assume the wheels will kick up sand into the bike's motor or chain. While this won't cause damage right away while you're riding, you want to make sure you perform a thorough cleaning afterward to remove any sand buildup from the motor, chain, wheels, frames, or any other nooks and crannies.
If you ignore the sand, it can cause your electric bike to erode over time. When this happens, you'll be forced to strip down everything from your bike and thoroughly clean, regrease, and refit everything. It's better to avoid the hassle and clean your Fat Tire Ebike after each time you take it for a ride in the sand.
Along with simply brushing the pieces of sand off the dirty areas, you can also use an air compressor with a nozzle to be more exact in where you're removing sand from the bike. This allows you to get up close to the chain, motor, and nooks, and crannies of the frame for an effective clean.
If you don't have access to an air compressor, you can also run a vacuum in reverse or a can of condensed air to help dislodge any remaining sand. By removing the sand, you're ensuring your bike will remain in peak condition ride after ride.
HOTEBIKE Electric Bike – Fat Tire Ebike that can be ridden on the beach
HOTEBIKE 20-Inch Fat Tire Ebike A6AH20F has huge four-inch wide tires that let this fun bike roll over all sorts of obstacles. You can customize your ride performance with Shimano 21-Speed gears. The black fat tire electric bike features Tektro 160 disc brakes that can bring the massive tires to a stop quickly and effectively in any riding conditions. The aluminum alloy frame is both strong and durable and allows you to explore their surroundings on a true all-terrain bicycle. The mini fat tire ebike is lightweight and will ensure your riding more comfortable. Choosing this 20-inch fat tire ebike will make your life more colorful!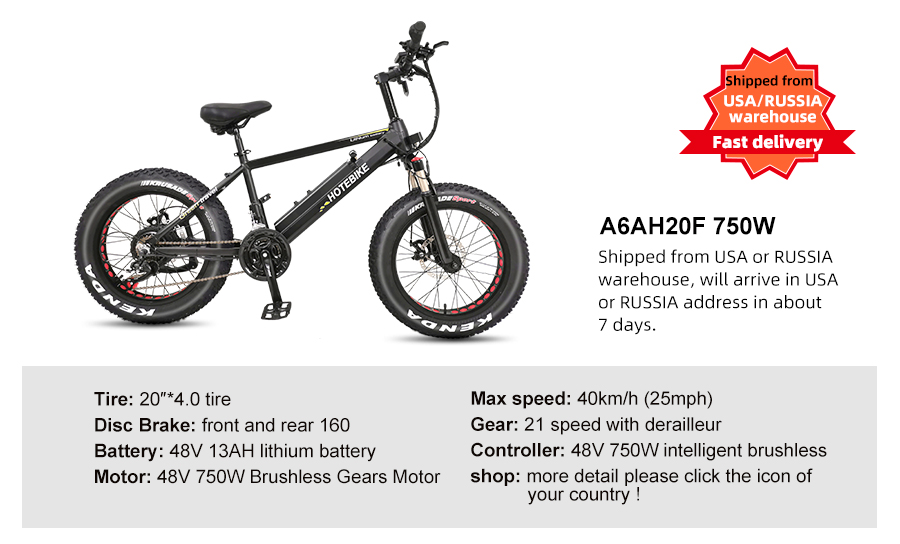 LEAVE US A MESSAGE