Electric bikes are expensive and many of us simply cannot afford to buy a new one. Buying a used e-bike can save you a lot of money, and is a cost-effective and environmentally-friendly option. However, you need to be careful about certain things to make a smarter choice. For example, you need to make sure that the bike has been stored and charged properly during its time with the previous owner. This post will guide you through the most important points to consider when buying a used e-bike.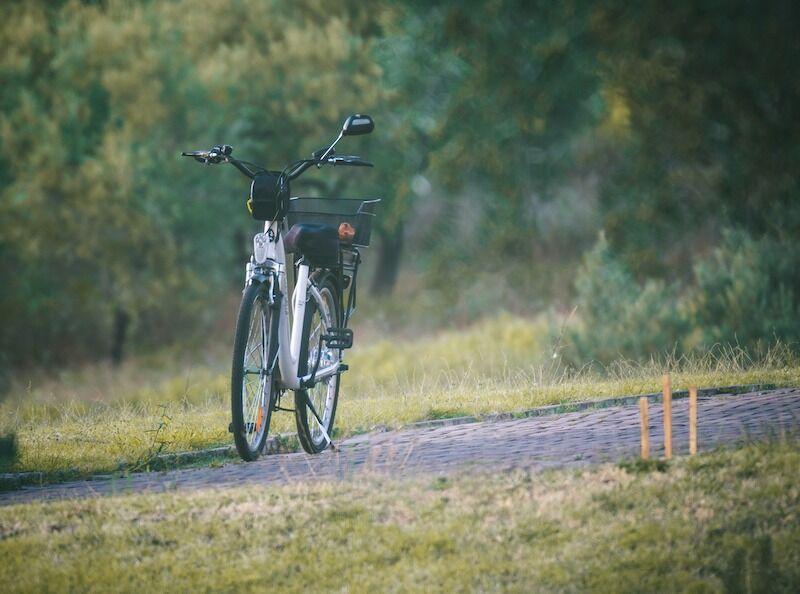 Know Your Requirements for a Used E-Bike
The first and perhaps the most important step in buying a used electric bike is understanding what you really need. You'll come across hundreds of different models during your search, which can make it difficult to pick the right one. That's why it is best to narrow down your options by asking yourself some questions, including:
How much mileage do you need per ride? More mileage per charge means a bigger battery and a higher price.
What kind of terrain do you plan on riding on most of the time? Tarmac roads, trails, hills, etc.
Do you need full suspension for off-road biking; or only need front suspension; or do you have no need for any suspension at all?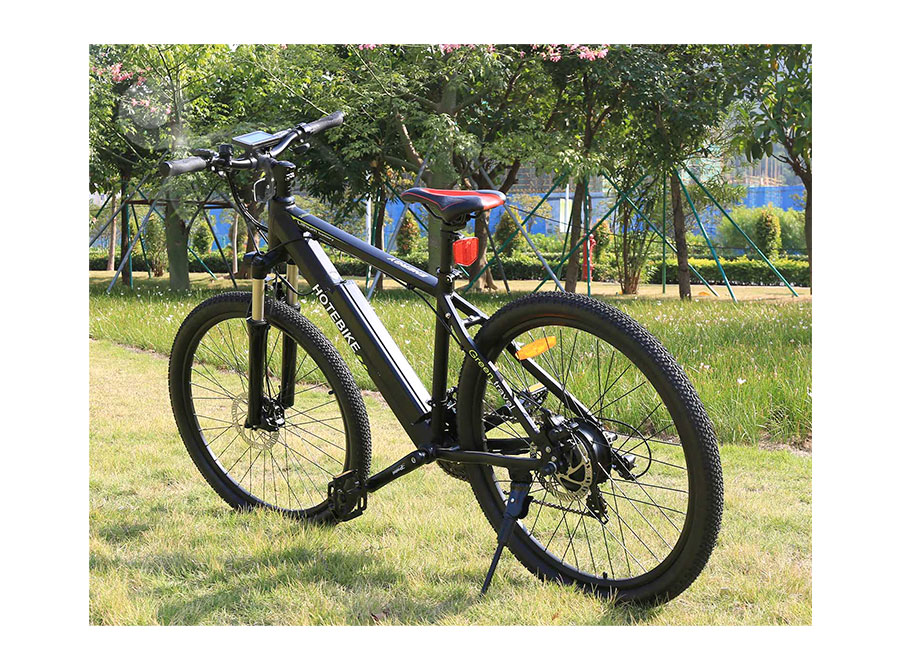 (A6AH26 is an electric bicycle suitable for men and women riding, you can click here for details)
Do you prefer an upright seating position?
Are you looking for a hybrid-style bike or a step-through one?
Do you frequently have to carry a lot of cargo?
Are replacement batteries for the bike you plan on buying readily available in your area?
Do you need a lot of gears to make it easier to ride up hills?
Are you looking for a direct drive, or a geared motor in a hub motor e-bike?
Do you need only pedal assist, or would you like a throttle as well?
Can you maintain your e-bike yourself, or do you want professionals to do that for you? More on this later.
Are you looking for a simple, budget e-bike, or do you want all the best of modern technologies? More complex technologies mean a higher price and may also lead to more potential issues.
What to Check When Buying a Used Electric Bike?
Battery Pack
The battery pack is the key component that differentiates an e-bike from normal bikes, so you need to pay special attention to battery age and capacity.
Note that the battery pack is the most expensive component of an electric bike, so you need to pay special attention to it when buying a used e-bike. If you cannot properly check the battery health and other components yourself, it's better to seek professional assistance, or buy it from a reputable seller that provides you with some kind of warranty.
Rechargeable batteries lose capacity over time, and eventually start draining pretty quickly. Very old bikes might have working batteries, but chances are good that they have reached the end of their life (e-bike batteries usually have to be replaced after 5 to 6 years of extensive use).
E-bike batteries might still work after 600 to 700 full charge cycles (it's the limit specified by most manufacturers), but they might already have reached the end of their life by then. If you are buying an electric bike that's more than four years old, chances are good that you will have to replace its battery. You can consider buying these older bikes, but be sure to first investigate the cost and availability of a replacement battery pack.
Keep in mind that the price of a new battery is almost half the price of a new bike, so you need to be very careful about the battery health when buying a used electric bike.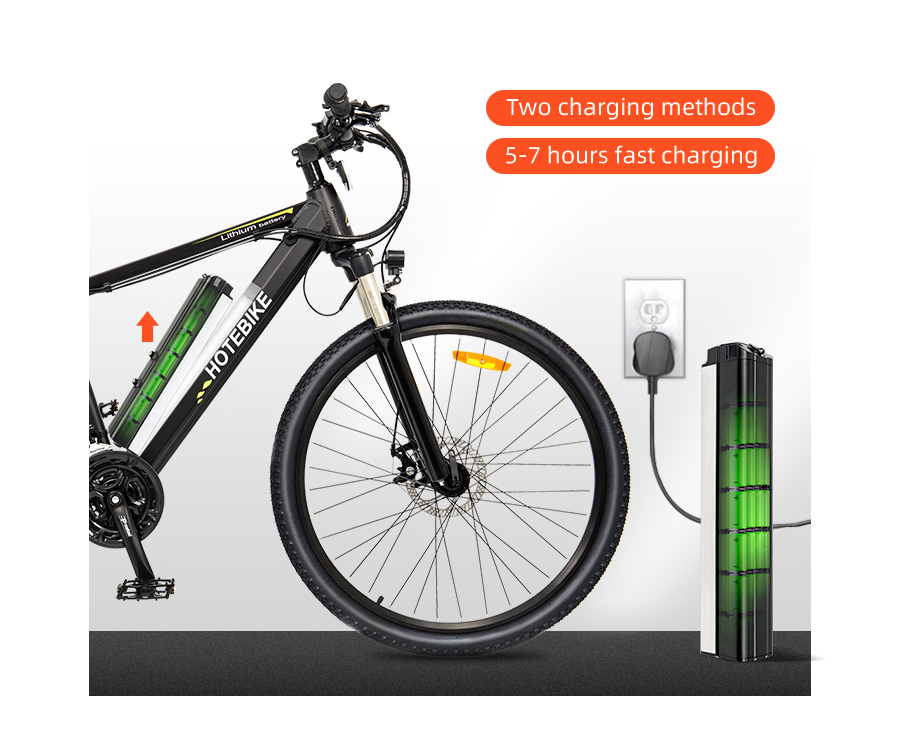 (Battery is the most important thing for electric bicycles)
How to Check a Used Battery on an E-Bike
A simple way of checking the battery health is to measure the voltage (fully charged) using a multimeter. The exact number depends on the battery pack, but for reference a new battery should give you 41.7V. The voltage drops as the battery ages, so this should give you a fair idea of the overall battery health.
Overall Condition of the Used E-Bike



Although you can expect some scratches here and there on a used e-bike, pay close attention to the overall condition. Look out for signs of a major fall/accident. If the owner claims to have taken good care of the bike, this should be reflected by the bike's condition. Dents, deep scratches, rusty spots, and flat tires are all signs of misuse and should make you take a closer look. Failing to do so could mean additional repair costs and other problems down the road.
When buying a used electric bike, make sure to check all the important and expensive components, especially moving parts that are subject to wear and tear such as tires, brakes, chain, chainring, gears, and sprocket.
You should also ask the seller for service records/logbook and invoices of services and bike shop repairs. This helps you ensure that the bike has been serviced well and checked regularly in the past, while also giving you an idea of what to expect in the future (both in terms of components and cost).
Mileage of the Electric Bike
Most electric bikes have an odometer built-in, and this is the easiest way of knowing how much the bike has been used. The mileage should match the overall condition and asking price.
On the other hand, very low mileage on old bikes is also bad news. Regular charging and discharging keeps the battery pack strong, while batteries can become useless if left unused for a long time period.
The best strategy is to consider both the age and mileage, because people who spend thousands of dollars on an e-bike usually don't buy it for nothing. A low-mileage used bike is not always the best electric bike. The bike might last you for a long time, but a battery that has been sitting unused for a long time probably won't.
Availability of Spare Parts and Services
Chances are good that you'll need spare parts at some point in the future. That's why it's highly recommended to pick an e-bike for which you can easily find spare parts in your area. This is especially true for the battery pack.
Test Drive the E-Bike
Although test driving a used electric bike might not give an amateur the full picture, it provides you with a fair idea of the geometry and size and whether or not it's suitable for you. Switch the engine on and off a few times. Ride the bike with the various levels of assistance, to see how they feel to you. Most electric bikes offer at least three levels of assistance. You should be able to clearly feel the differences when cycling.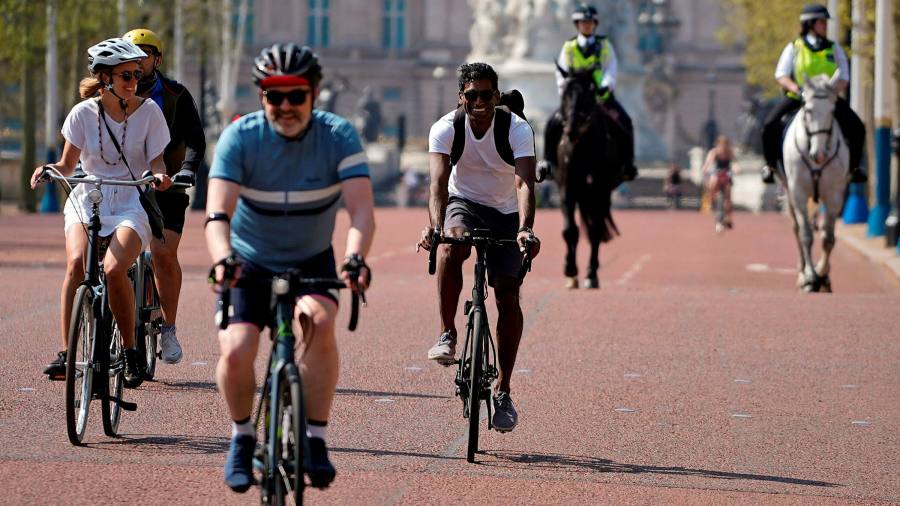 Look for any signs of dragging, rattling, and clattering. Check the brakes, shift through all gears and try to feel if the suspension is very soft or stiff.
Try riding the bike on different surfaces if possible, including sloped surfaces. All this might take some time, but it can save you from trouble in the future.
Tips for Maintaining an Electric Bike
Avoid steam cleaners/pressured water to wash an e-bike; water may make its way into motor bearings, the rear frame, or the hubs.
Use bike shampoos available from specialist stores that don't attack seals and plastics.
Clean your bike whenever necessary, or even after each trip, to prevent dust from becoming engrained.
Avoid contaminating brake disks when lubricating the chain. Spray the lubricant when the chain is running and use a soft cloth to remove the excess lube
Lightly lubricate and clean the bike before storing it in the winter and treat the aluminum parts with appropriate care products.
Store the battery in a cool, dry place after charging it to 40-60 percent. Make sure to check the charge level every now and then and recharge it back to 40-60% when the charge level reaches 20%.
If you can, buy a programmable timer so that the battery gets charged for about 30 minutes once per week. This will keep the battery in good shape if you forget to check on it.
Charge the battery up to 85 percent and try not to let it go below 30% to maximize battery life
Avoid pushing your bike to its limits all the time and use boost mode only when needed
Avoid parking an electric bike under the sun or in places where it's very hot and humid
If you have paddle assist, use it whenever you can
Conclusion
The battery pack is the most important component to check when buying a used electric bike. This is because replacing it can cost almost half the price of a new e-bike. If you don't have the basic knowledge about how electric bikes work and cannot check it yourself properly, it's better to seek help from a professional. Alternatively, buy from a source that gives you a warranty and/or after sales service.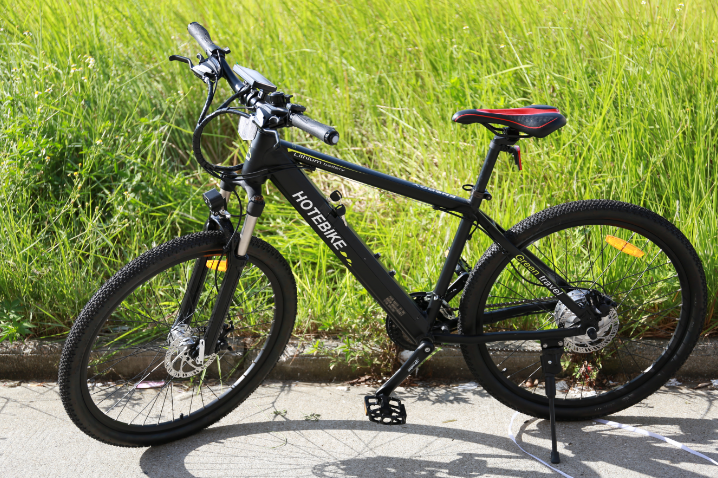 Zhuhai shuangye electric bike factory, which is specializing in manufacturing various electric bikes and related parts in China more than 14 years. At the same time, we have warehouses in the United States, Canada, Europe, and Russia. Some bikes can be reached quickly. We have a professional R&D team, can offer OEM service.For details, please click:https://www.hotebike.com/