HOTEBIKE A6AH27.5,A Green Traveling Method.
Views:31783 Classification:blog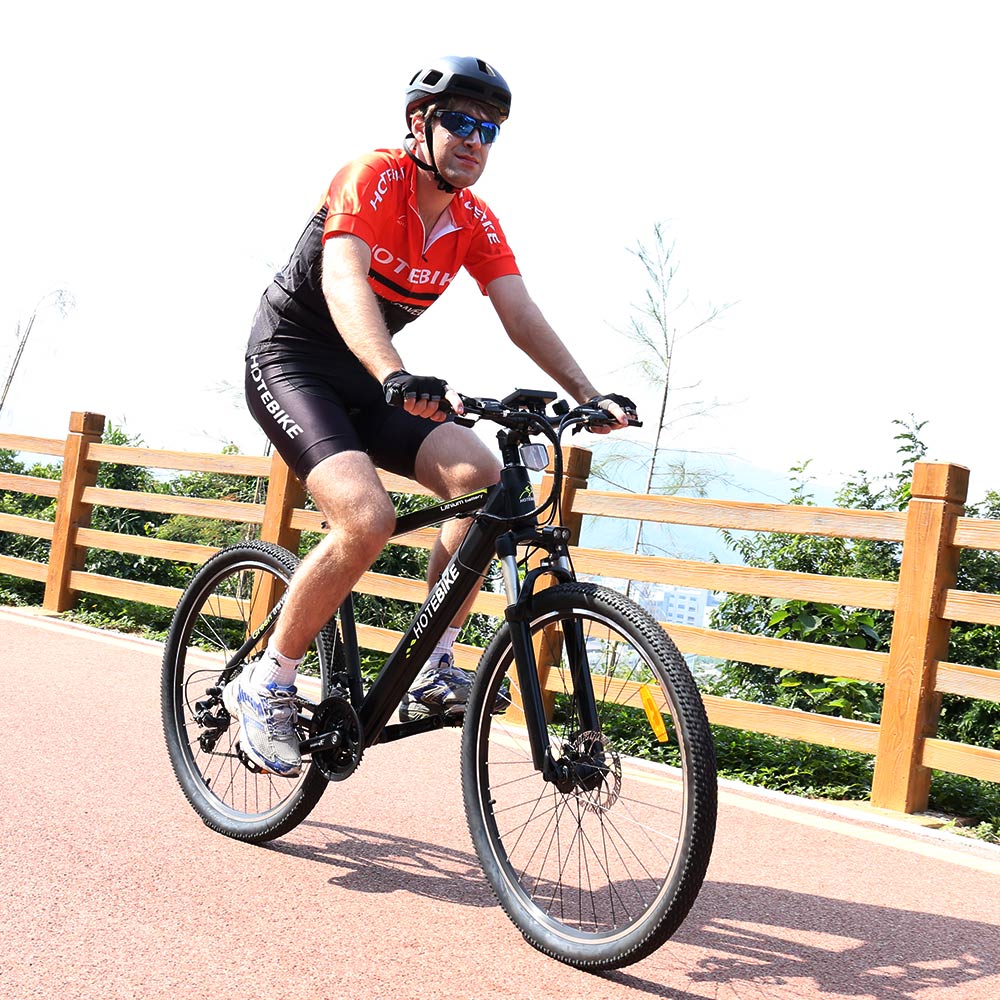 Ebike traveling, green and low-carbon.
Nowadays, people are often worried about traveling by car, car exhaust polluting the environment, and the environmental quality of life is not good. Then, choosing a green electric mountain bike way of traveling is a very rational choice. Electric bikes are convenient and free to use, free of air and noise pollution, and can reduce urban traffic tension and congestion. It is indeed a green and low-carbon way of traveling. In the future, we will use electric bicycles more. For environmental protection, for our own health, we also make some contributions to the Blue Sky Project. https://www.hotebike.com/
Riding an ebike, good for your health.
Nowadays, many people are in a sub-healthy state. The improvement of living standards has also brought negative effects to many people. Riding in a car is not good for health. It also affects emotions due to congestion. Walking sometimes misses time and affects normal work. We should Choose to ride a public bicycle to strengthen physical and mental exercise. Persisting in riding a bicycle can prevent brain aging, improve cardiopulmonary function and nervous system agility, exercise lower limb muscle strength and enhance overall endurance, and enjoy the natural beauty along the way to achieve a balanced mind, a happy mood, and longevity.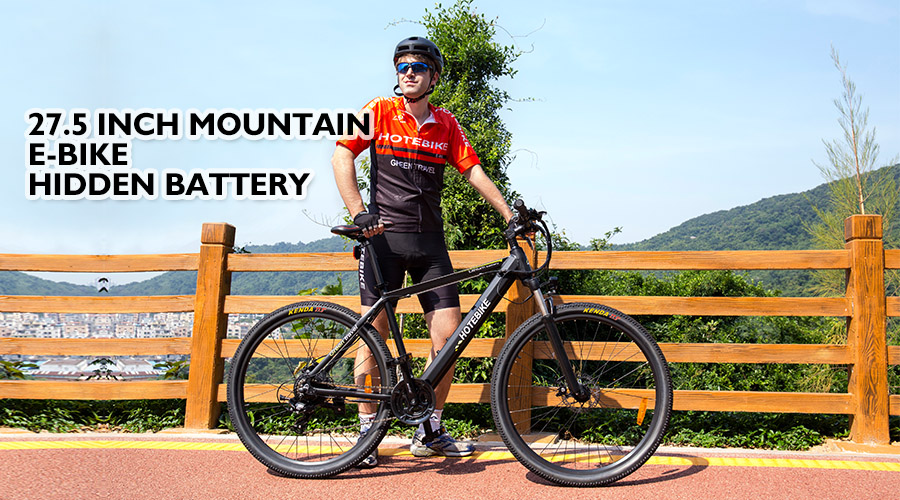 1. Hidden removable waterproof battery
2. Independent R&D patent bike frame
3. Outlook: Electric bike that looks like a normal bike
Frame:
Classic aluminum alloy mountain bike frame, own mold, independent development, patent design.
Battery:
Lithium battery hide in frame is removable, making it easy to charge it separately from the bike. And its range per charge can reach 60-100km. All in all, the battery is more fashionable and convenient.
Electronic control system:

Design and production by ourselves. Multi-function large screen LCD display shows lots of data like Distance, Mileage, Temperature, Voltage, etc. Comes with a 5V 1A USB mobile phone charging port on the LED headlight for a convenient phone charging on the ride.

Mechanical part:
Front and rear mechanical 160 disc brakes provides more reliable all-weather stopping power, which keep you safe from any emergency. Shimano 21 speed gear increases hill-climbing power, further range variation, and greater terrain adatability. Suspension alumimun alloy front fork and 27.5″*1.95 tires, make your riding more comfortable.
We believe cheap electric bike is charging the concept of travel providing a clean, efficient and exciting new mode of transportation. Join us today in the revolution of green efficient transportation in style.
Hidden Battery Mountain Electric Bike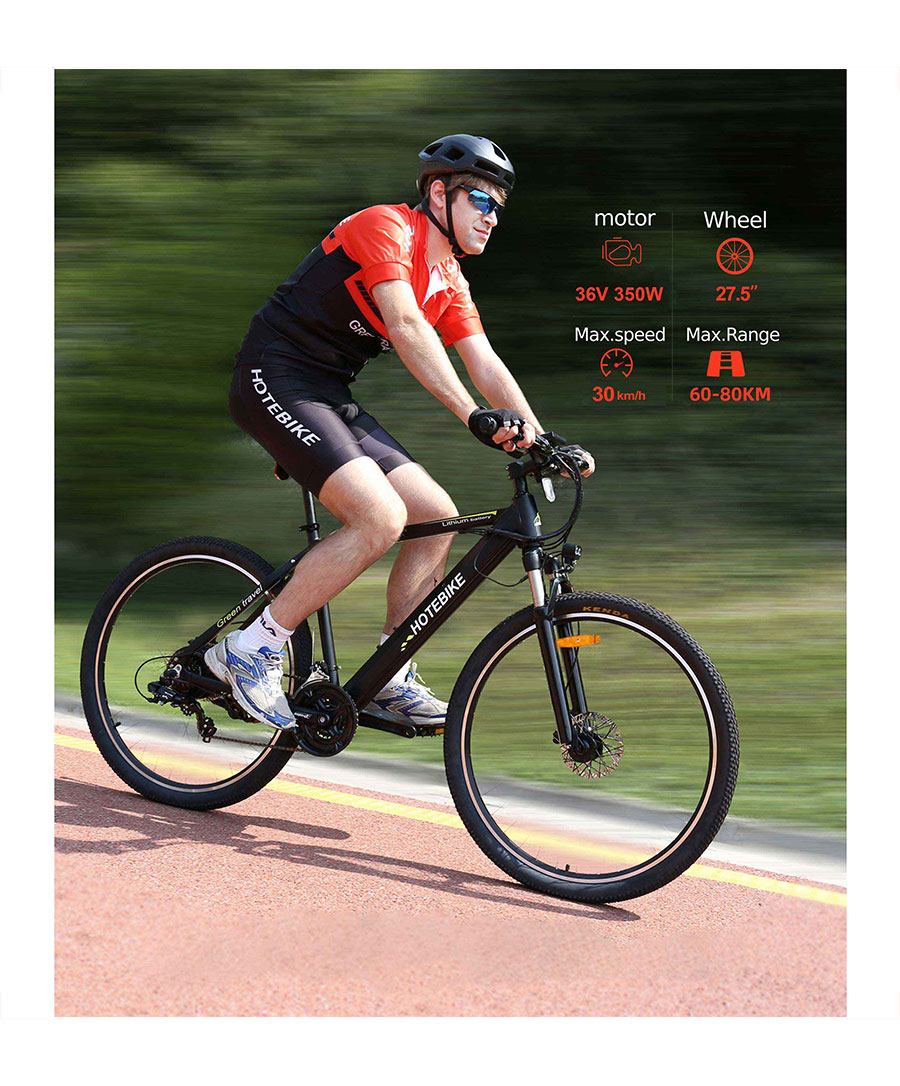 36V 350W Powerful
Brushless Hub Motor of E Bike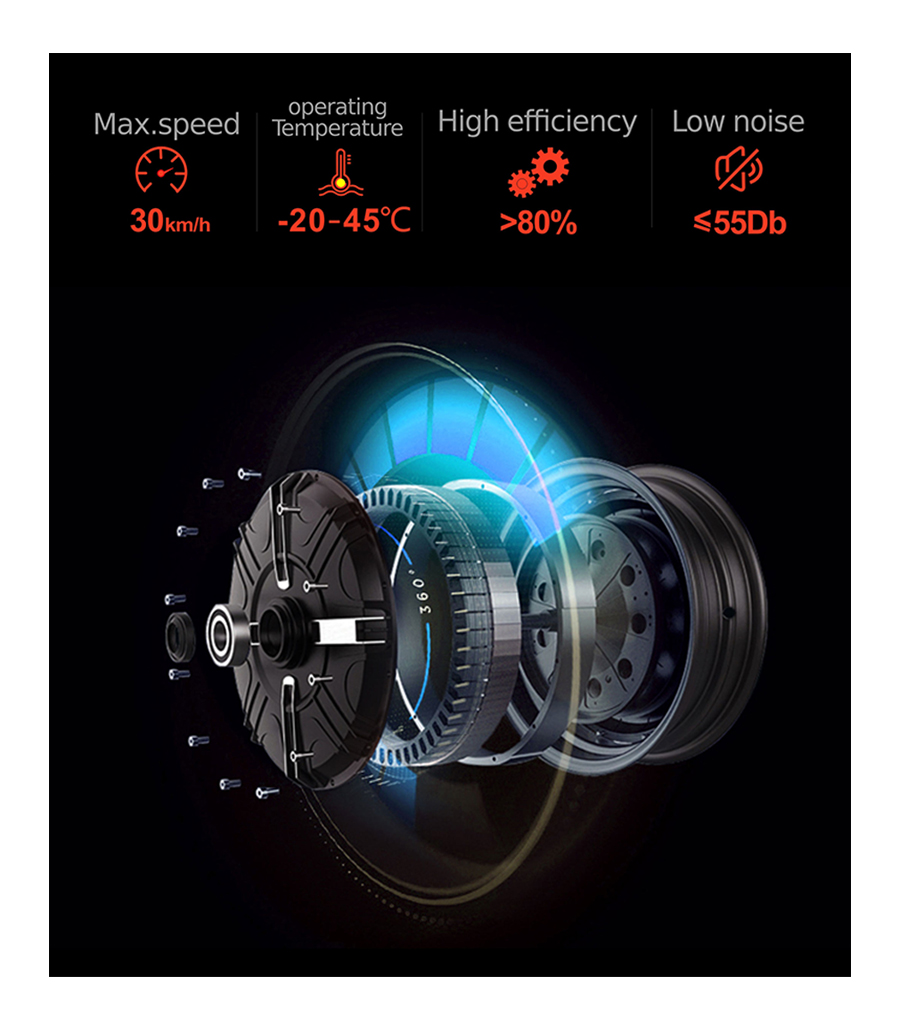 36V Hidden Lithium Battery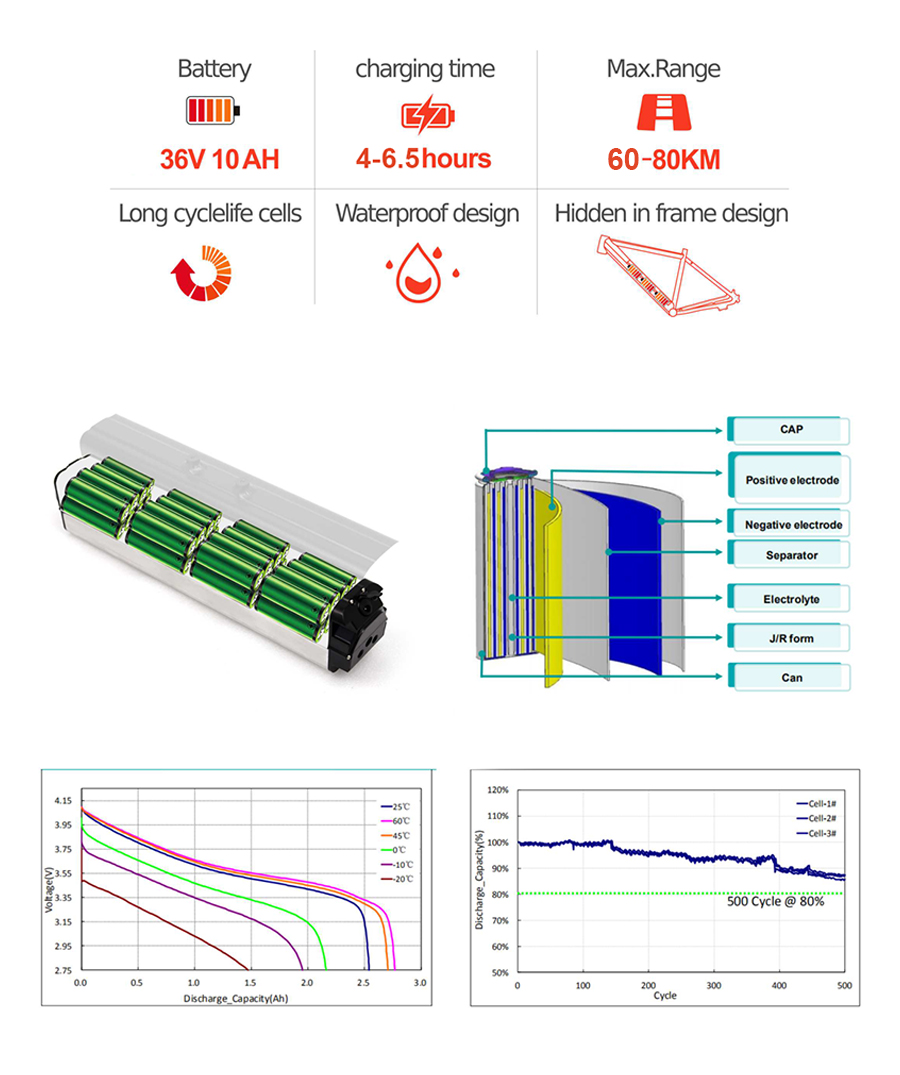 Powerful Imitation Torque
Sine Wave Control
le
r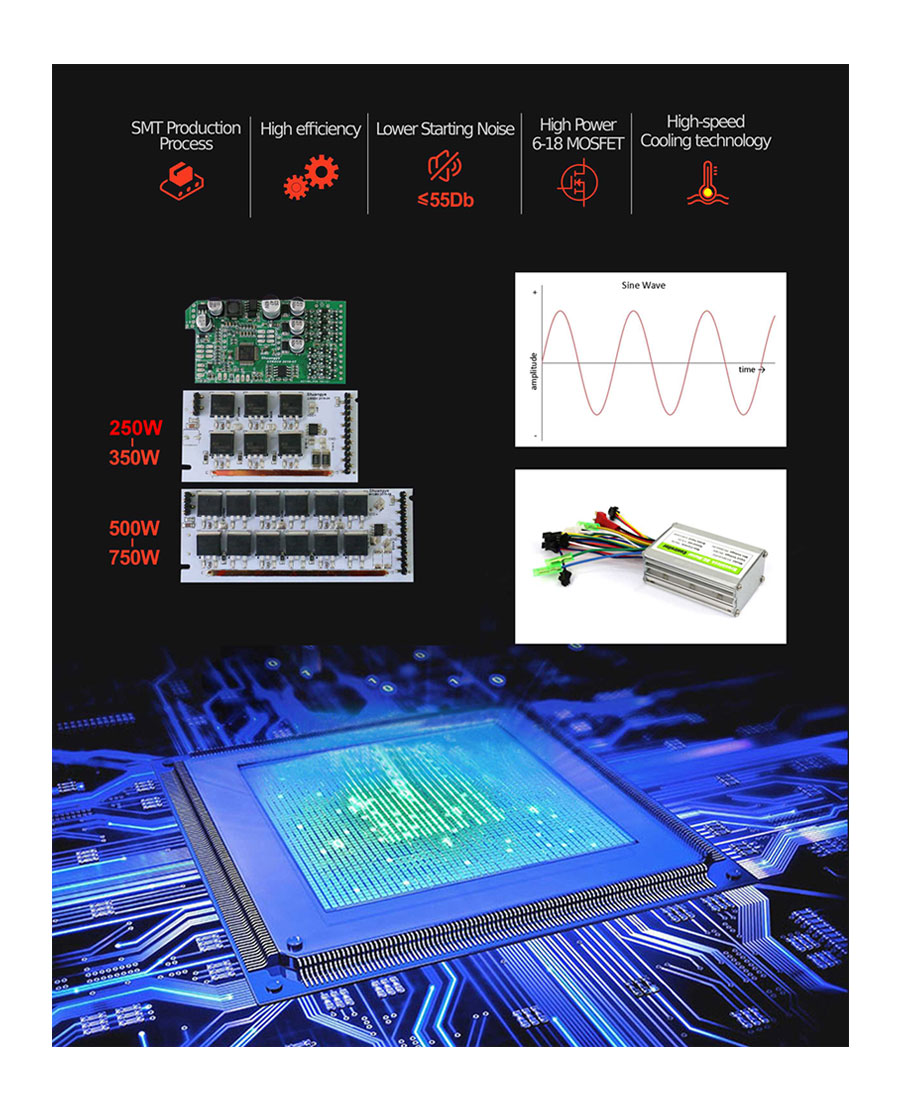 Big Screen Waterproof Multi-function LCD Display
Offering a digital screen and fancy look control all functions on your ebike https://www.hotebike.com/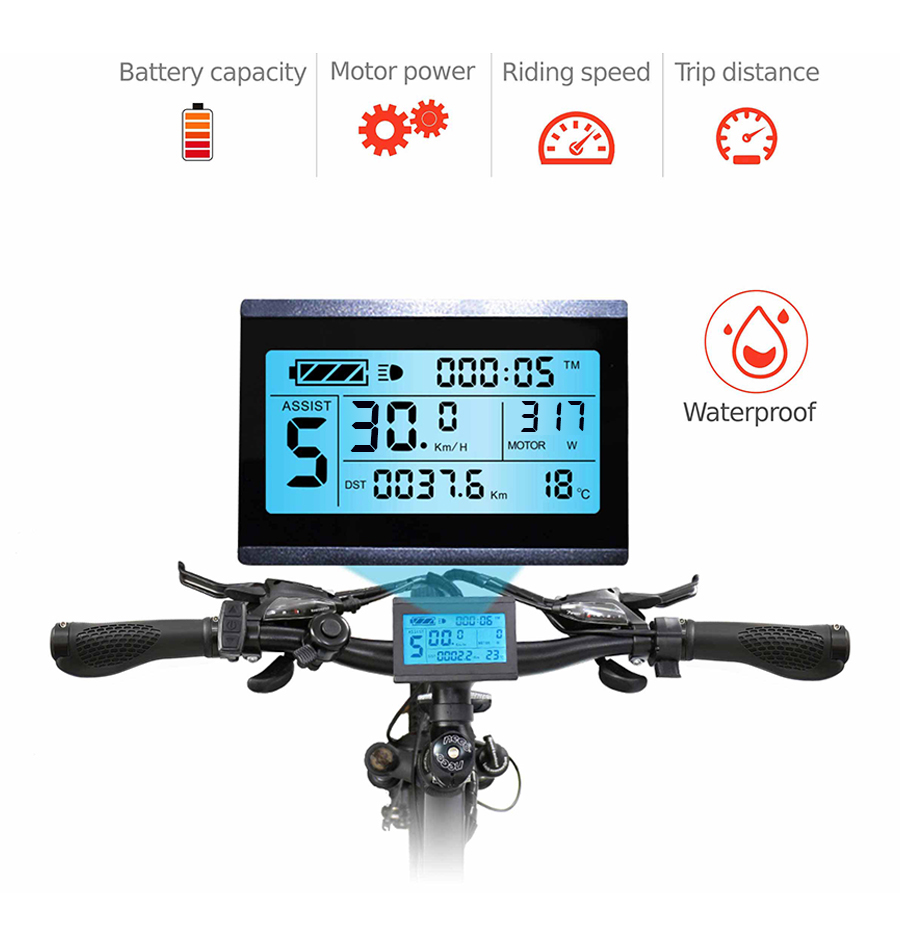 Shimano Conjoined Brake Levers & Gear Shifter

Easy to shift speed, cut-out electric when braking