Long Range Electric Bikes
Views:1331 Classification:blog
Charge bikes go the distance.
You know it well – the dreaded low-battery alert. It'll show up on your phone, watch, maybe even your car. With so much in our lives running on batteries, we all know the feeling of running out before the end of the day or the trip, setting off a desperate search for a power source or disconnecting before you're ready.
It's a truth about modern-day life: a good battery matters, and while we can't speak for those phones or watches, a HOTEBIKE electric bike will keep you going.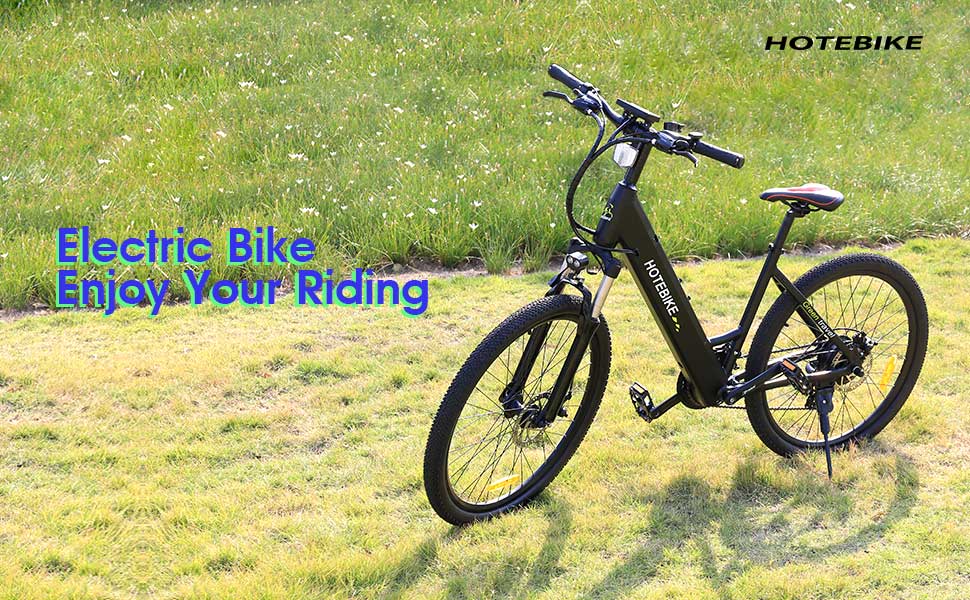 With a ebike, you'll get miles of range on a single charge. Our bikes' battery capacity allows for rides of up to an impressive 50 miles before needing to plug in. Whether it's both stretches of your commute, cruising around town for multiple errands, a long, leisurely ride on the weekend, or a top-to-bottom traverse of the entire state of Rhode Island (!), you can depend on your electric bike to make the trip – and to make it fun!
And you can ride at full power the whole time. Believe it or not, our bikes can reach a speed of up to 20 mph. It's not just zero or twenty, though; you're in control and can choose from five levels of pedal assist power.
Our bikes are built well and with you in mind.
To make sure they can go the distance, bikes are built well. Powerful batteries by Shimano and Samsung pair with lightweight and durable components – this means that not only will the bike last the long ride, it'll last for many long rides.
The tech specs, a.k.a things you might not notice, since they work so well:
The technology that makes up hydraulic disc brakes distributes heat evenly, so they're less susceptible to the wear and tear of traditional mechanical brakes. This means they last longer.
The mid or hub drive motor works as hard as you do, upping your power and making these long rides possible.
Puncture-resistant tires with easy-to-read pressure sensors keep you moving.
Among the things you will notice is convenience. Our bikes have features like the built-in rear rack, which lets you take what you need on both quick trips and long treks. Plus, it's designed to be compatible with a range of accessories, so you can do things your way. While you're here, browse what we offer, from helmets to hydration.
Oh, and we hardly have to mention this, but we think it's worth shouting about: opting for an ebike instead of a car to get from one place to another is good for the planet. Switching from car to bike reduces carbon emissions, overall waste, noise pollution, and even risks to wildlife. Getting around by bike can protect the places we love most, and we think that's pretty smart. Turns out, what's more fun can also be more responsible!
We believe electric bikes are for everyone – and for everywhere.
Here at HOTEBIKE, one of our fundamental beliefs is that biking should be for everyone. How do you use your bike? Maybe it's your hobby, or maybe you're riding for health. Maybe it's on a bike that you make the haul to work each day. Wherever and whatever you're riding for, there's a bike for you.
Across all models, you'll find the aforementioned features that set our bikes apart: long-range battery life, lightweight and durable frames, sturdy tires, and a user-friendly digital display.
Our City ebike gets you where you need to go.
Small town or bustling metropolis, you'll find it navigable on this bike. Depending on your preference, we offer a standard frame with a high top tube, or an open frame with a low top tube. To choose, consider whether you need a step-thru for easy on-and-off, which would be the latter, the City Low Step – ideal for making deliveries or several stops, or for wearing something other than workout gear.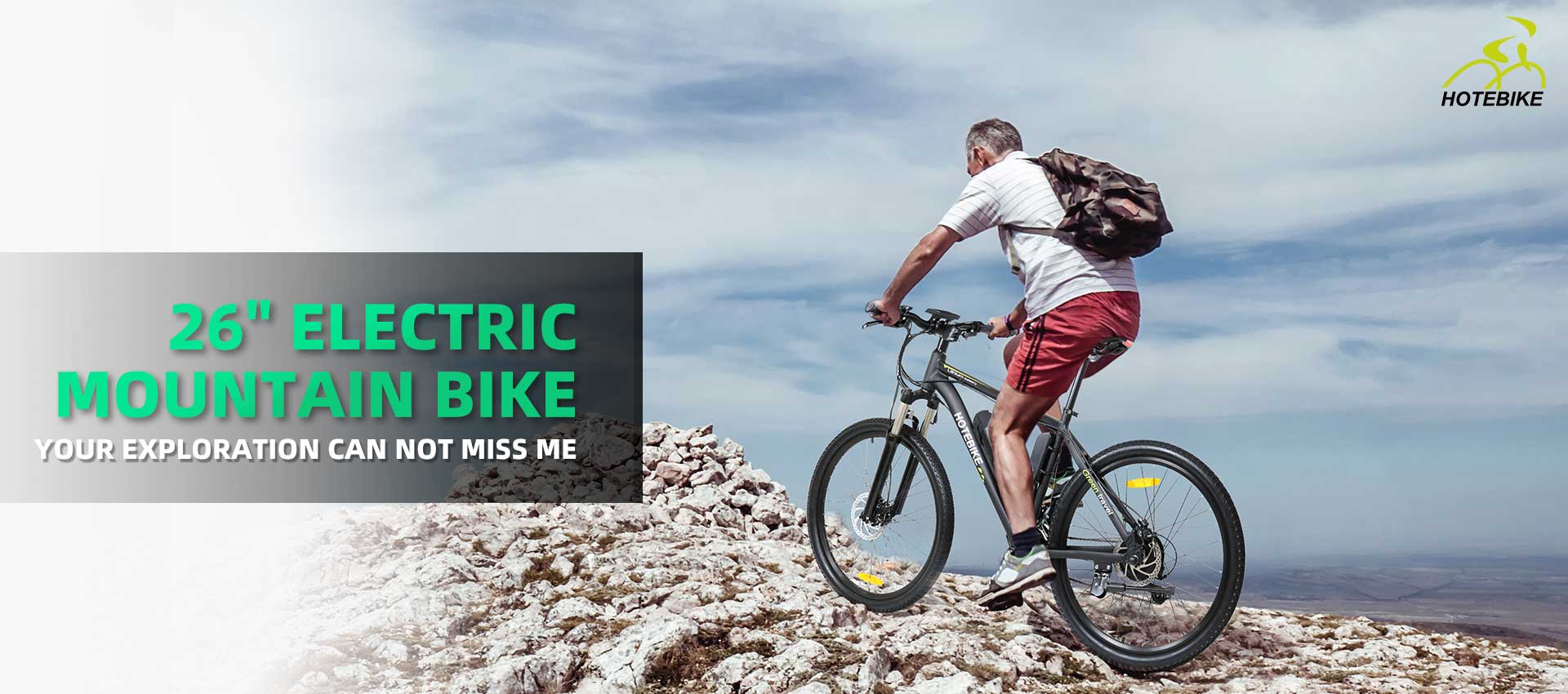 If you find yourself getting back on a bike for the first time in a while, or you're looking to take easy, breezy rides, you'll appreciate the Comfort.
This model is designed to live up to its name, from the ergonomic saddle to the front suspension fork – technical terms for comfy seat and smooth ride. It can take you on errands, out for a workout, or sight-seeing around town. You can decide how much to engage the pedal assist: use less to get exercise, or more to stay energized.
An ebike is an investment, but it doesn't need to break the bank. We believe that everyone should have options, not just the pros or the ten-thousand-hour bikers, so we make models that you can easily integrate into your life. That said, we don't skimp! You can be sure you're getting a high-quality product, with components from makers like Goodyear and Shimano, and recognized by reviewers like Bicycling, CNet, Women's World, and Forbes.