An Electric Bike Frame Could Look Like a Simple Structure but How Its Building Material Affects the Ride?
Don't know much about electric bike frames? It means you may not be ready to buy the right electric bike.The soul of a ebike is the frame, and frames made of different materials have different performance.
One of the first considerations when buying one is their frame material and geometry.That means you cannot move ahead and consider about other things you may want fit in such as a locking device or the addition of an electric bike suspension system.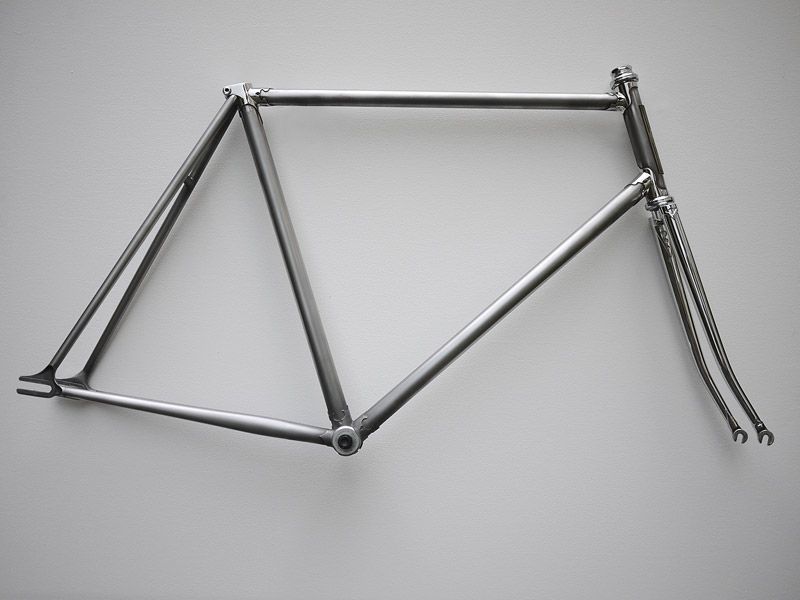 Steel eBike Frame
In the past time, steel was the bike-building material of choice. But its mainstream use has waned in recent years, with carbon fiber and aluminum frames now far more prevalent on bike shop floors. The primary reasons for steel's decline: weight and cost. It's heavier than both aluminum and carbon fiber, making it less desirable for high-end bikes. And it's more expensive to mass manufacture than aluminum, hampering its use on lower end models.
It is actually very rare to see electric bicycles with a steel frame.
Pros:
Strong and durable

Comfortable ride
Cons:
Carbon eBike Frame
Carbon electric bike frames are manufactured using a bundle of fibers bound together with glue to form a ply. When done correctly, this creates a very strong, lightweight material that is easy to shape and mold. In the professional cycling world, carbon fiber is the frame material of choice by almost all competitive cyclists.
However, carbon fiber is very brittle, making it more susceptible to heavy impact damage. This is why it has taken a long time to gain acceptance in the mountain biking scene. The process required to make them strong enough for rough cycling is costly, which is why carbon bikes are so expensive.
Many professional road bikes these days use an increasing number of carbon components to reduce weight, including carbon bike wheels, seat posts, handlebars, and even derailleurs. Despite its stiffness, carbon has an absorbent quality that makes it very comfortable while maintaining a highly responsive feel.
Pros:
Lighter and more corrosion resistant

Can be molded into complex shapes
Cons: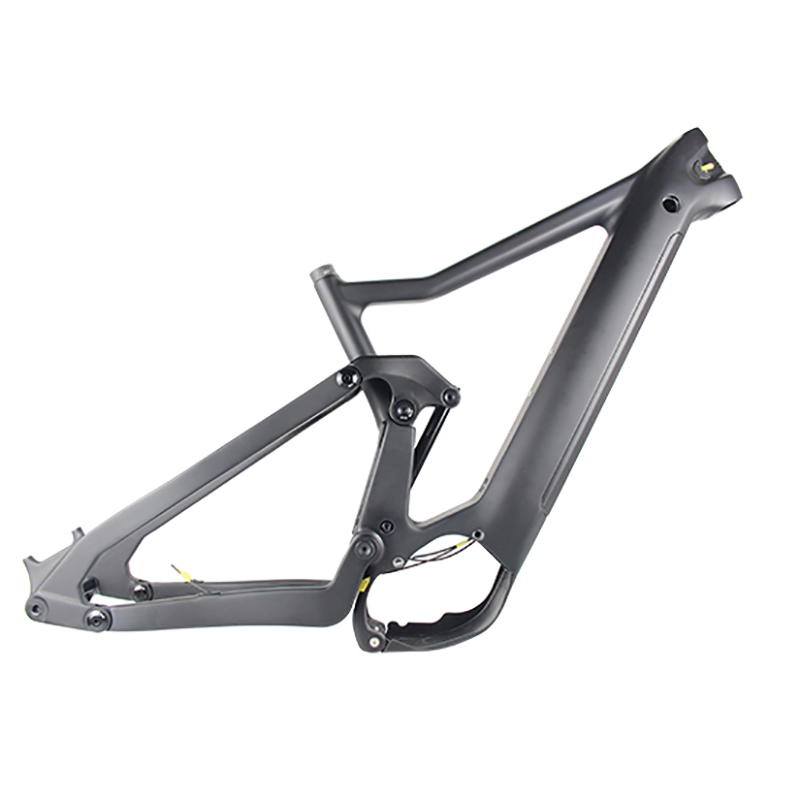 Aluminum eBike Frame
Aluminum frames were the go-to choice of bike manufacturers before carbon fiber became more accessible.Aluminum is used in bicycle frames because of its relative strength and weight compared to its low cost. While it may not be as strong as steel or as light as carbon, it's cheaper than both, and it's strong and light enough for most bikes.
Professional road cyclists willing to pay more to save on weight may opt for carbon over aluminum, and cycle tourists who need strength may opt for steel over aluminum. However, for the average everyday cyclist, an aluminum bicycle frame offers the best balance of cost, weight, and strength.
Aluminum is also very versatile – it can be mixed with other metals and butted at the joints to increase strength and it can be hydro-formed to achieve unique frame characteristics. Some modern aluminum road bikes use advanced technology to provide an even higher quality frame than low-cost carbon frames.
Aluminum mountain bikes remain popular due to the perception that carbon is a weaker material, but with modern technology, many professional MTB riders are now switching to carbon.Yet another benefit of aluminum frames is that, while easy to dent, they aren't as likely as steel frames to fall apart entirely.
Pros:
Lighter in weight than just

Not prone to rusting
Cons:
Provides a slightly harsher ride quality for the rider
HOTEBIKE Self-designed 6061 aluminum alloy frame
Quality aluminum alloy bike frame, own mold, independent development, patent design. The aluminum alloy frame ensures durability yet lightweight. We went through a lot of experimental research to ensure the stability of the bike frame and make it look better!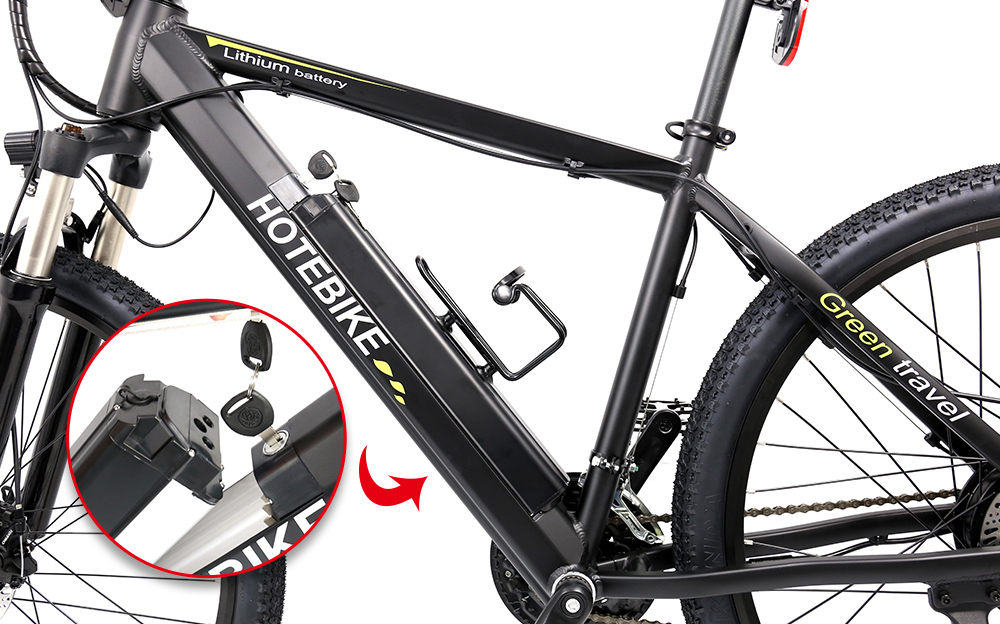 LEAVE US A MESSAGE