500W Best Ebike Canada 48V Motor A6AH26 Makes Your Riding Easier!
Explore more possible with HOTEBIKE electric bikes, no matter your age, gender and body structure.
An electric mountain bike, from HOTEBIKE that brings ease to urban life. Travel effortlessly across town, mountainous roads and commute to work faster without fuss, fatigue or sweat – all while wearing your everyday attire. It's easy and fun to ride with power assist and a lightweight design. It has powerful pedal assist and a thumb throttle, half-hidden battery, big screen LCD display, Shimano 21 speed gears, suspension front fork and headlight. In short, this mountain e-bike was expertly designed for commuting and climbing hills.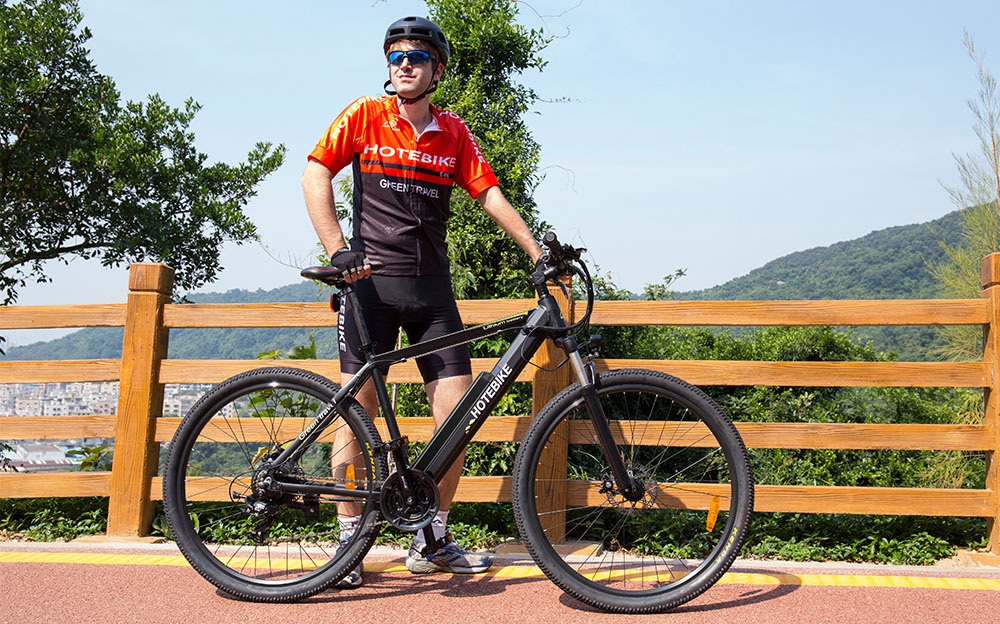 Pedaling Assist -Your Good Helper!
With the electric mountain bike, we'll get you there no sweat – faster, further and easier. It will flatten hills and help you zip past traffic with a smile on your face. You can get rid of the trouble of getting to office late. You don't need to wait for a long time during traffic jam. An electric bike is your good helper for daily commuting.
Easy E-bike Controls
We've made it easy to control your E-bike. With five levels of pedal assist and a throttle at your finger tips, it's never been so easeful to get around. Plus, the handlebar display always let you know how much farther you can go.
48V 50

0W

M

otor
The brushless rear hub motor provides electric assist up to 22 MPH (35 KM/H). Biking has never been so fast and easy.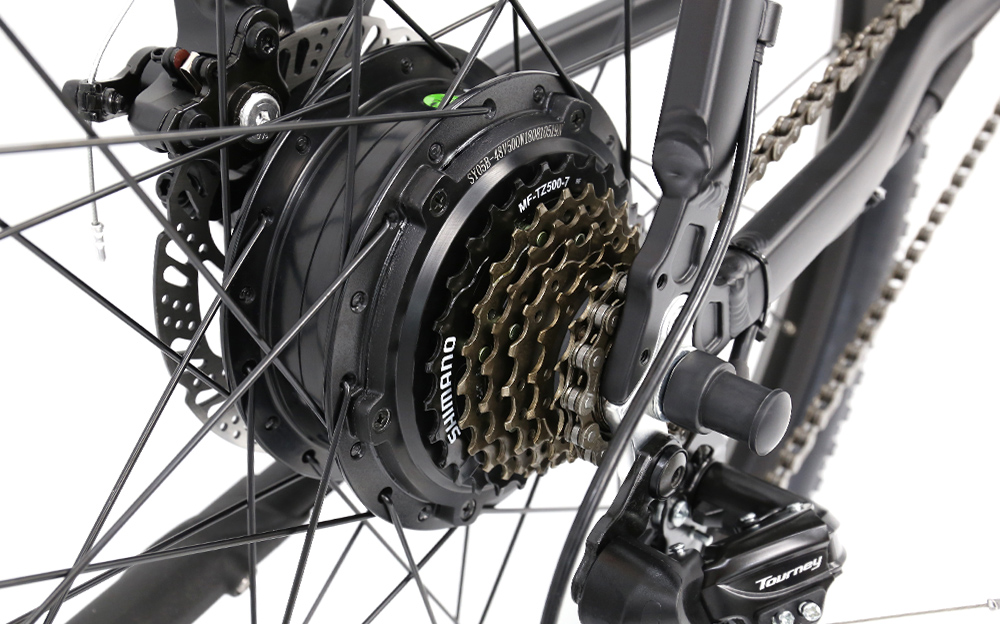 PAS
5 pedal assist levels. You can easily control the riding speed, making riding safer and more convenient.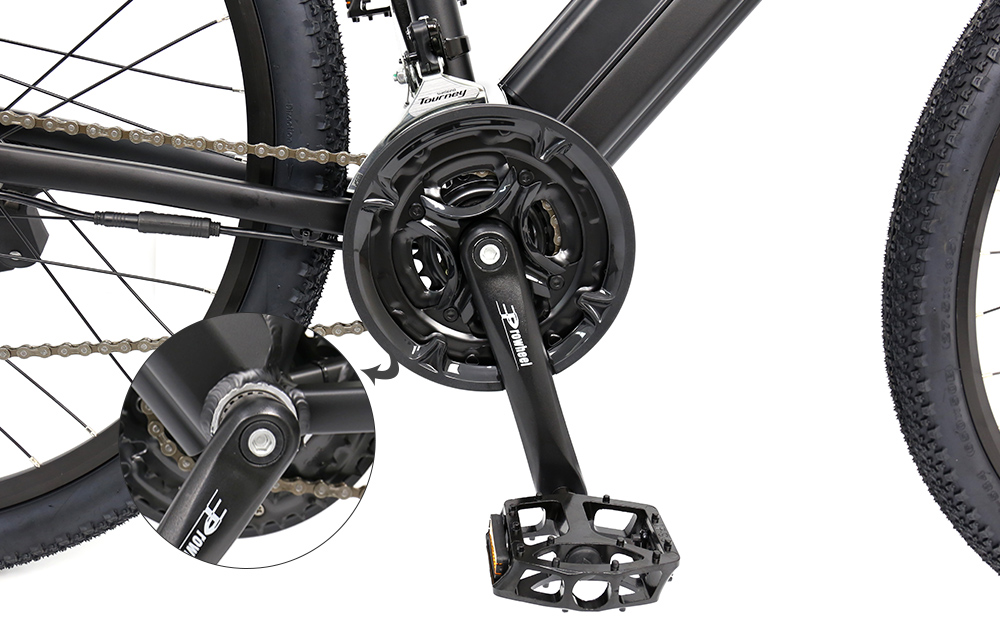 Thumb

T

hrottle
In addition to pedal assist, the thumb throttle gives you a boost when you need it most.
S

uspension 

F

ork
Made of aluminum alloy. The lockout allows riders to choose the "ride feel" they like best and make the fork spongier when riding on a rough road or trail surface for a smoother, more comfortable ride.
F

ront

L

ight
High-powered, bright headlight and rear reflector, you can see and be seen day or night.
Comes with a USB charging port for charging your phone when out for riding.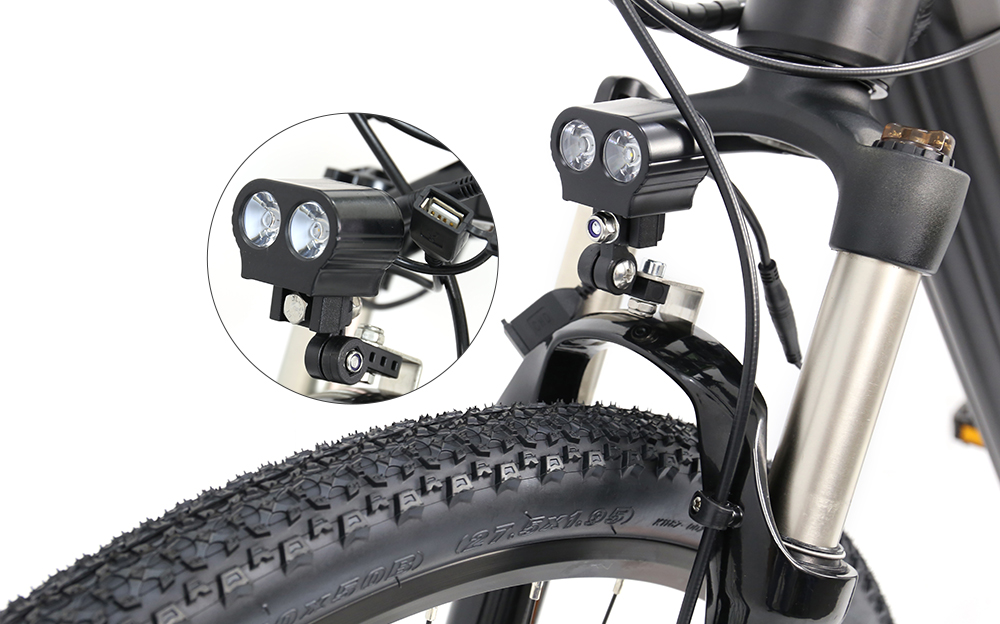 48V 13AH Hidden B

attery
Lockable & removable.
Get up to 50 miles on a single charge and easily recharge the battery on or off the bike.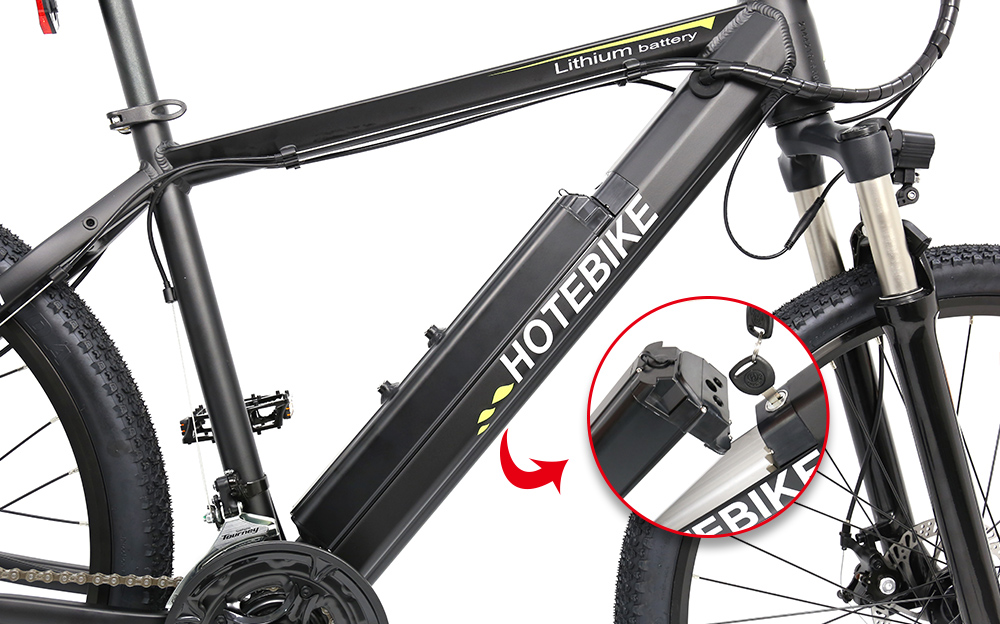 High Quality T

ires
26 * 1.95 inches.
Unsurpassed all-weather traction and robust flat protection. 
Bike Frame
The 6061 aluminum alloy frame makes the bicycle have the characteristics of sensitivity, lightness, high rigidity, and excellent corrosion resistance.
This 500W A6AH26 weighs only 50 lb, which is lighter than most electric mountain bikes on the market.
LCD Display
Focus on the road in front of you knowing that all the information you need is available right on an easy to read LCD screen. Big screen LCD display shows riding speed, single and accumulated mileage, riding time, power-assist level, motor power, temperature, battery gauge, etc.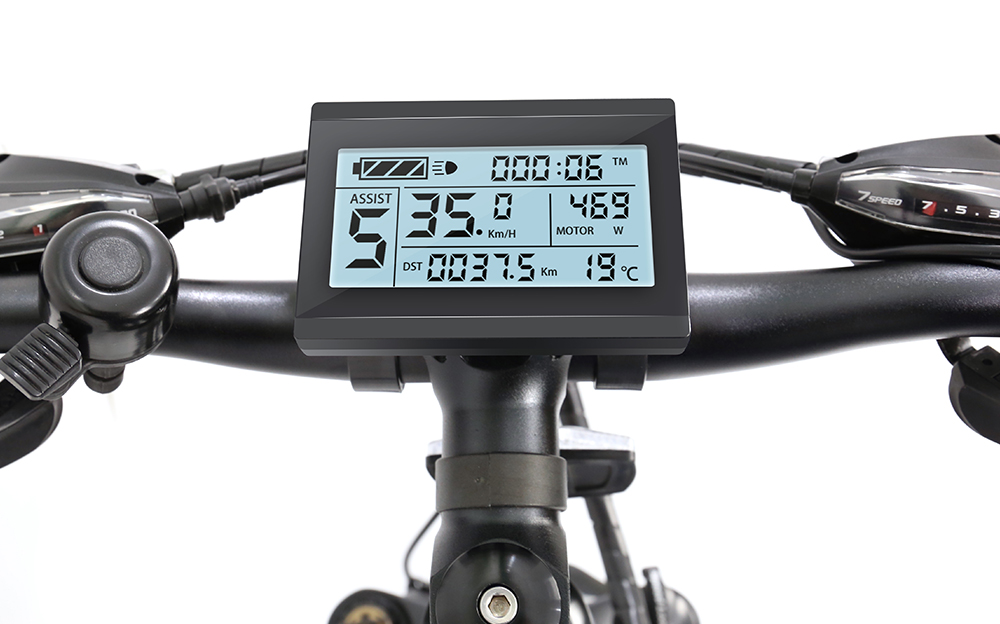 Shimano 21 Speed Gear with Derailleur
Shimano 21-Speed gears allow you to have more speed options in your ride to ensure comfort.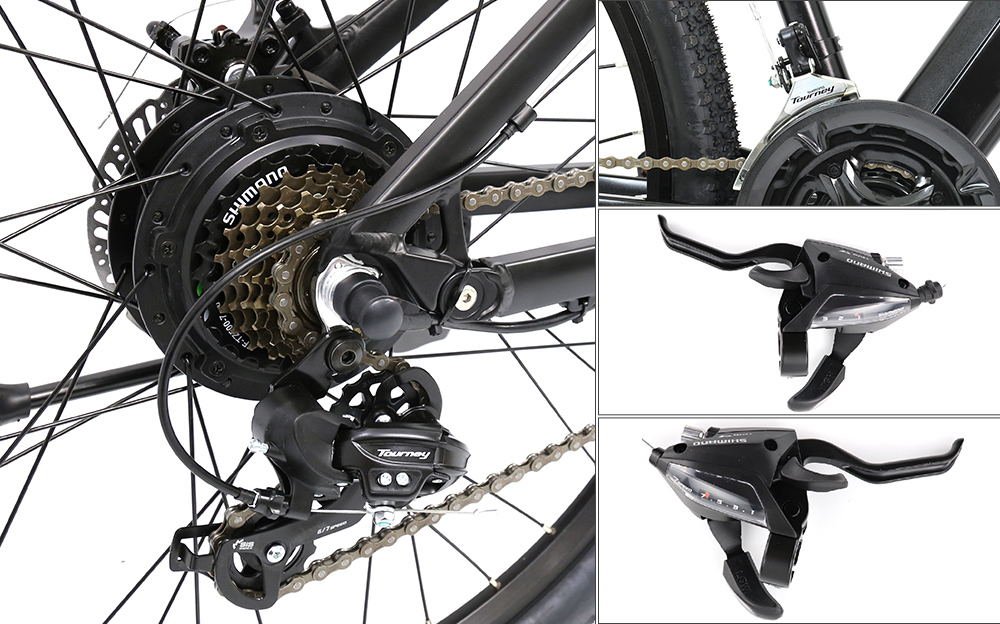 160 Disc Brake
Sensitive brakes during emergency braking.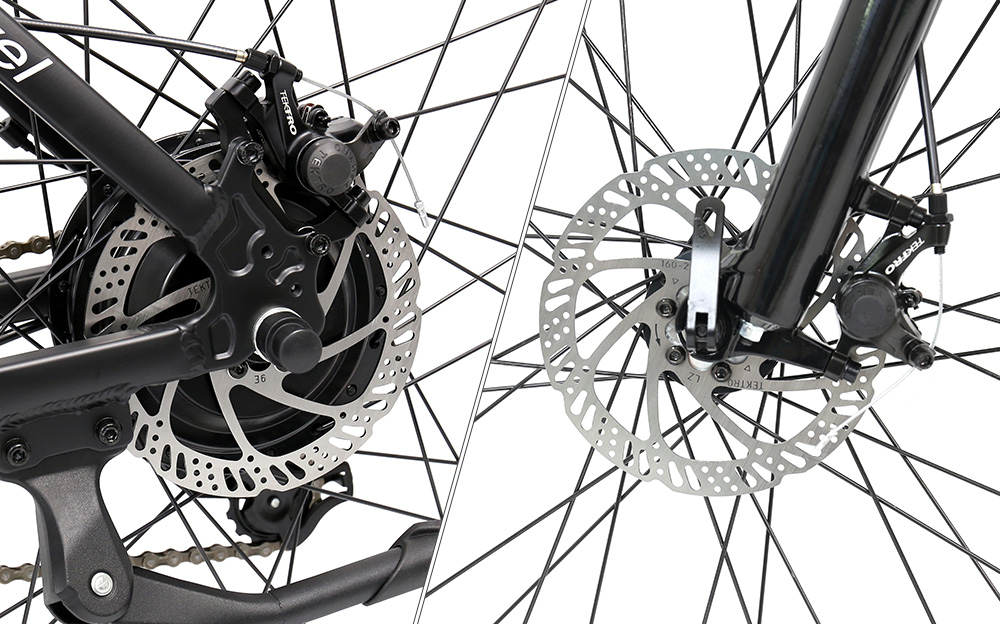 Electric Bike Size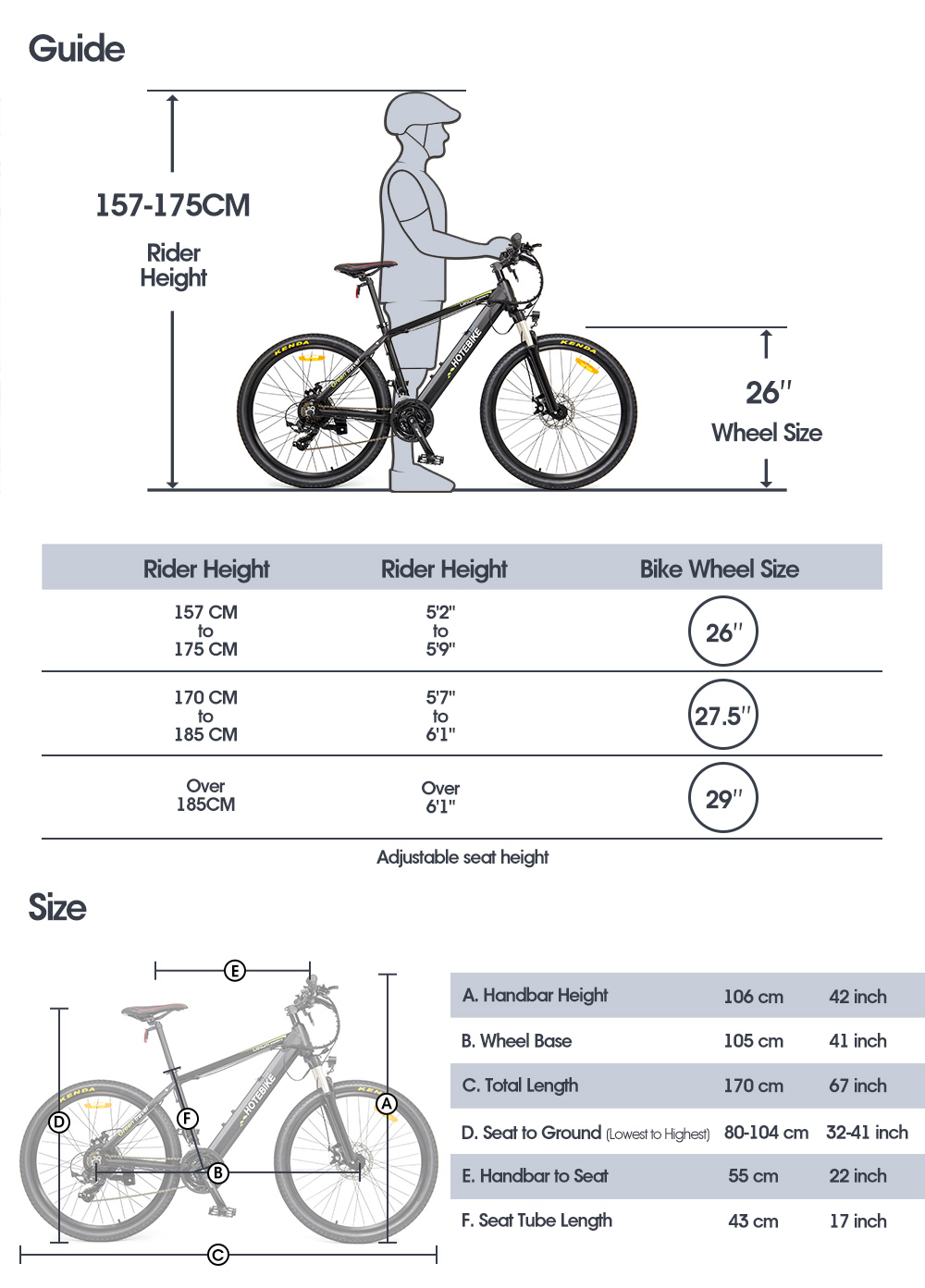 LEAVE US A MESSAGE