Shimano led the way and now Tektro is close behind. We're talking about kits specifically for electric bikes. Tektro introduced a cassette, a rear derailleur and corresponding shifter under the name E-Drive 9. We show these components in more detail and do our first comparison with Shimano's Linkglide kit.
The E-Drive 9, which Tektro itself often abbreviated as ED9 on its website, is one of the few solutions designed specifically for e-bikes that manufacturers have added to their product lineup in recent years. Most of these can be found at Tektro's noble brand TRP. These include extra thick discs like the TRP DHR EVO, more stable brake calipers, rod pistons with alternate gear ratios, larger diameter brake lines, special oils, special brake pads and more.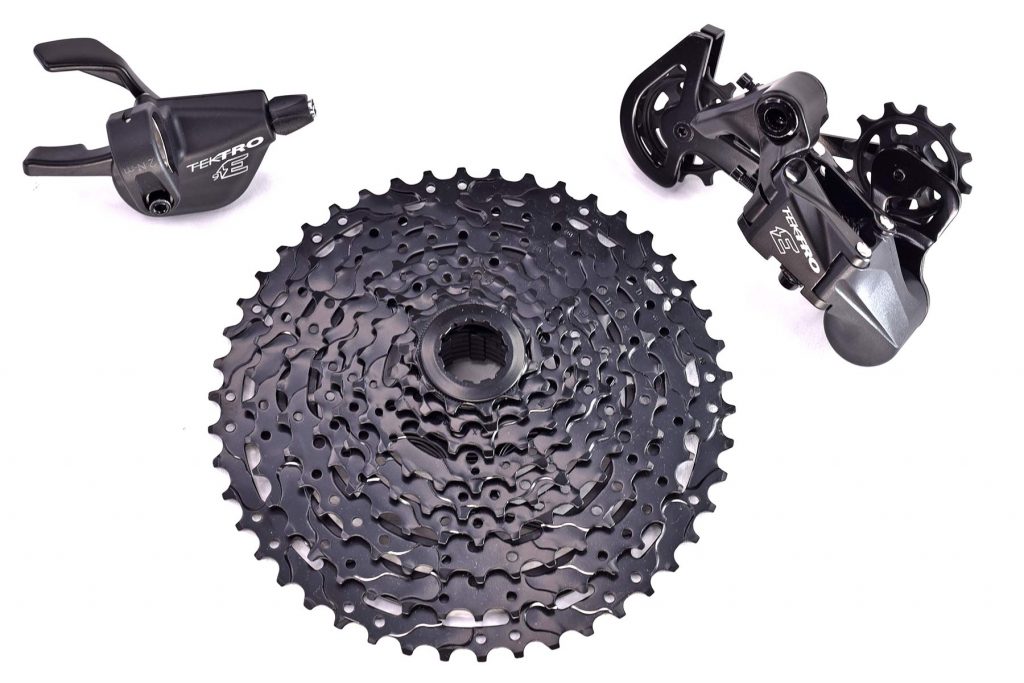 ED9 cassette
With ED9, the first full set is now available. The cassette with its model designation CS-M350-9 has nine sprockets. You might have guessed it from the name E-Drive 9. The smallest sprocket has 11 teeth and the largest has 46. The gear stages are within the usual range of 2, 3 and 4 teeth, respectively, up to the 6th sprocket. In the last three gear stages, the difference is six teeth. You should feel this clearly when shifting gears. With such a big difference, it becomes a bit difficult to find the most comfortable gear for each riding situation.
On the other hand, the smallest three sprockets of 11, 13 and 16 teeth can be replaced individually, which is a relief. For many e-bike riders, these are exactly the sprockets that are used most often and therefore wear out the fastest. If in this case you don't have to say goodbye to the whole tape, it will save you a lot of euros while helping our planet in terms of sustainable use of resources.
Made of steel, the cassette weighs exactly 545 grams according to Tektro.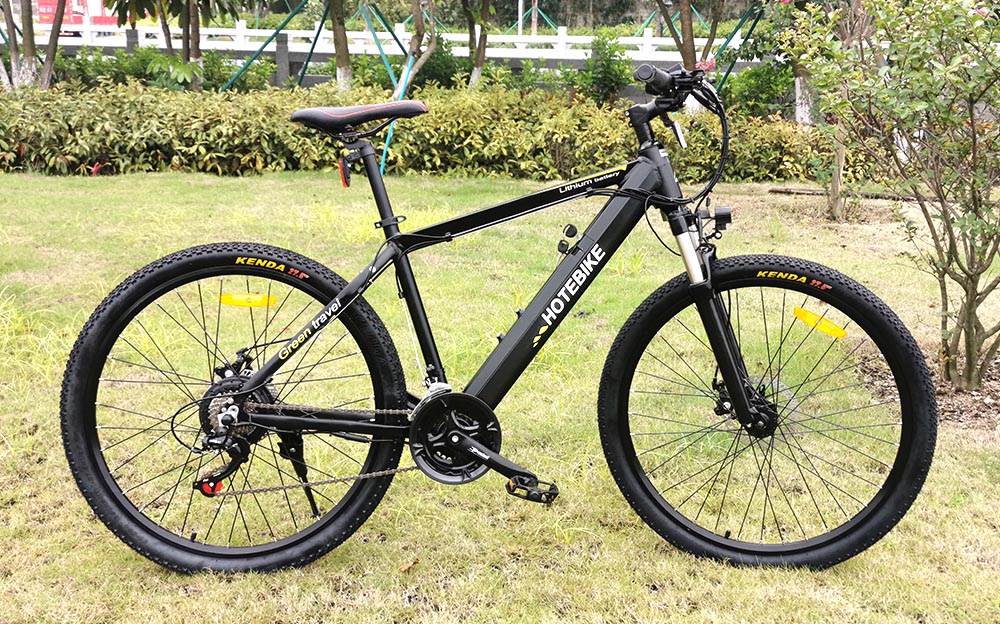 ED9 rear derailleur
The same material is used at least in part on the rear derailleur. This is the cage that Tektro provides this stability. According to the manufacturer, there are even two different rear derailleurs within the ED9 group – the RD-M350 with clutch and the RD-T350 without. The latter weighs 361 grams, which is also 17 grams heavier than its counterparts. The rear derailleur should ensure stronger chain tension than a rear derailleur designed for a bike without electric assist. In this case, the clutch does come into play. We haven't been able to determine exactly which one from the currently available files. Presumably it will be similar to what Shimano's Shadow+ stabilizer does.
ED9 shifters
No question marks appear when viewing the shifter. The SL-M350-9R allows you to shift between up to three chainrings. Regarding the flywheel, gear changes are limited to nine times. Otherwise, it's a typical aluminum and plastic construction, not much improved, but should serve its purpose reliably.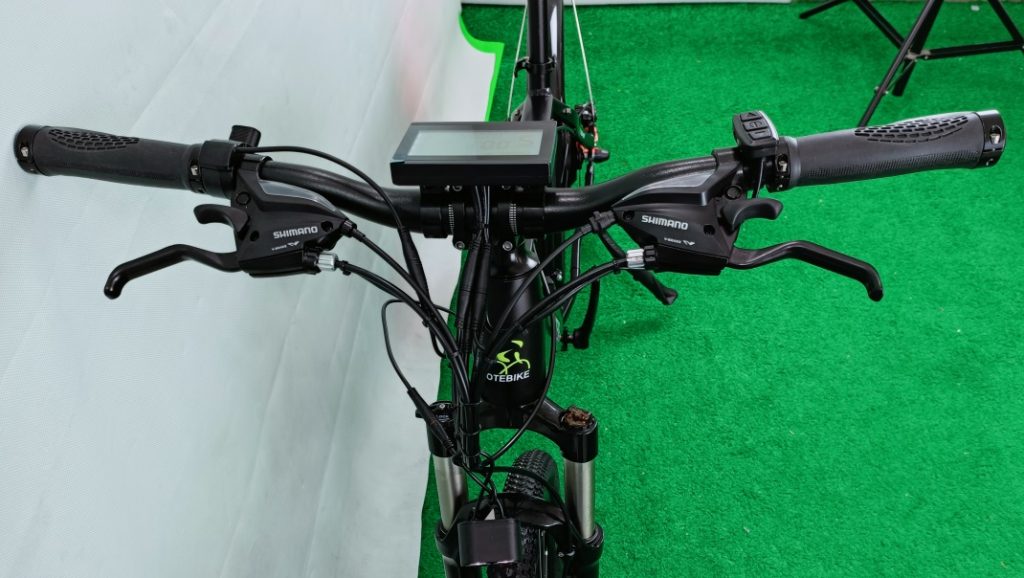 Comparison of Tektro ED9 and Shimano Linkglide
All things considered, Tektro's ED9 groupset leaves a positive impression. The concept of a cassette with nine sprockets seems logical. Due to the motor assistance, you have a reasonable selection of gears even on an ebike with only a single chainring.
Shimano, however, counters this with its Linkglide system for cassettes with ten and eleven sprockets. It is hardly surprising that the 11-speed cassette has an advantage over the 9-speed cassette. The comparison between the 10-speed Linkglide cassette and the 9-speed ED9 cassette is not quite as clear-cut. The gradation within the Shimano solution is smoother, while the Tektro product brings a slightly wider range, which proves to be an advantage on climbs.
Both manufacturers rely on steel for the heart of the drive. In terms of service and user-friendliness, they are also on a par. On Shimano cassettes, the smallest three sprockets can also be changed separately.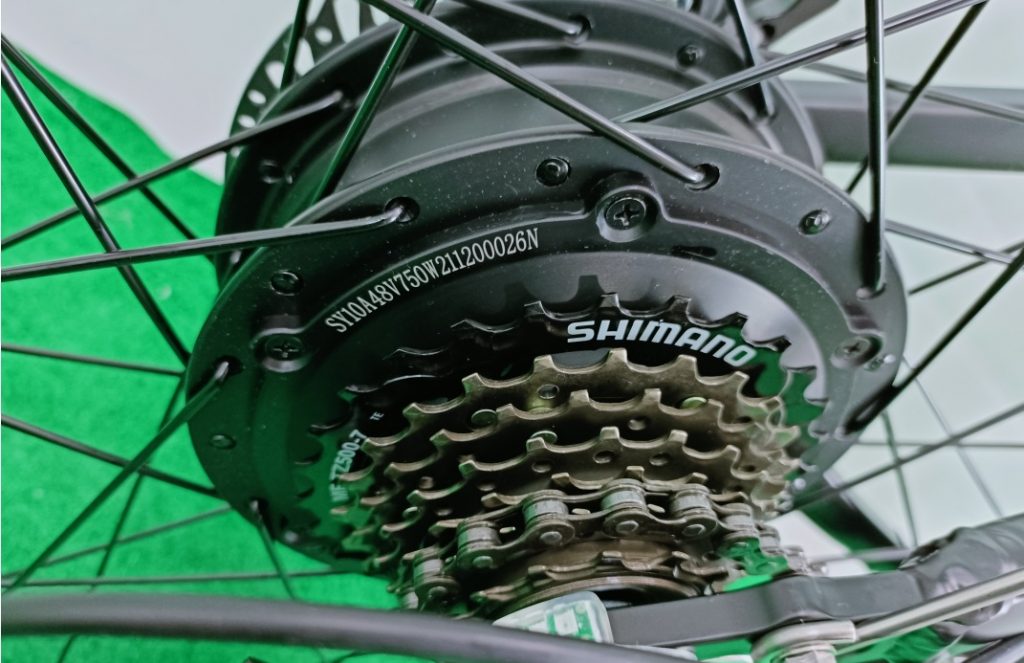 Shimano with a more holistic approach
Shimano shoves itself clearly ahead due to the fact that the market leader offers a special bicycle chain for the Linkglide components. This makes the rear derailleur and cassette work even more harmoniously together. Tektro has a zero on the credit side in this respect.
What are the arguments in favour of special shifting components on ebikes?
At the very least, there is still the question of whether there is a need for shifting components specially designed for ebikes at all? There are two good reasons for this.
Firstly, the partly higher load compared to bikes without e-drive. Even today, an ebike often weighs about 50 percent more than a conventional bicycle. This extra mass is enormously accelerated by anyone who starts from a standstill in turbo mode. Even from a car, you can only see a vapour trail for the first few metres. This kind of power output definitely leaves its mark.
The second reason is the inertia of some ebike riders when shifting gears. They let the motor do most of the work and don't support it enough by shifting into a lower gear. Sure, progress is made, of course. However, anyone who lets the pedals spin permanently at only 50 or 60 revolutions per minute on a five-kilometre climb should be aware that the chain, chainring and sprocket are under enormous strain during this time. No steel can withstand this forever.
LEAVE US A MESSAGE