Adult Bike Helmet – Lightweight Helmets for Adults with Reinforcing Skeleton – Unisex Bicycle Helmets for Women and Men – Comfortable and Breathable Cycling Mountain Bike Helmet
Experience the perfect combination of performance and comfort with our state-of-the-art Integrated Helmet. This helmet offers a lightweight design that provides exceptional comfort during your active pursuits.
The helmet is composed of an EPS (Expanded Polystyrene) foam core, providing excellent impact absorption and protection. It is further reinforced with a durable PC (Polycarbonate) outer shell, adding strength and resistance against external forces. This combination of materials ensures a high level of safety and robustness for the helmet, making it an ideal choice for various activities.




Ventilation
The helmet is designed with 24 air vents strategically placed to enhance heat dissipation and reduce discomfort caused by excessive heat. These vents are carefully positioned to optimize airflow and aerodynamics, ensuring efficient ventilation during your rides. By promoting better air circulation and reducing air resistance, this helmet allows for a more enjoyable and effortless cycling experience.


Lightweight
This helmet is remarkably lightweight, weighing just 233g. It is designed to provide exceptional comfort and minimize any burden on your head. The use of lightweight materials and advanced construction techniques contributes to its featherlight feel, allowing you to enjoy a more effortless and unrestricted cycling experience. Despite its lightness, the helmet still offers reliable protection and meets the safety standards, ensuring your head remains protected throughout your rides.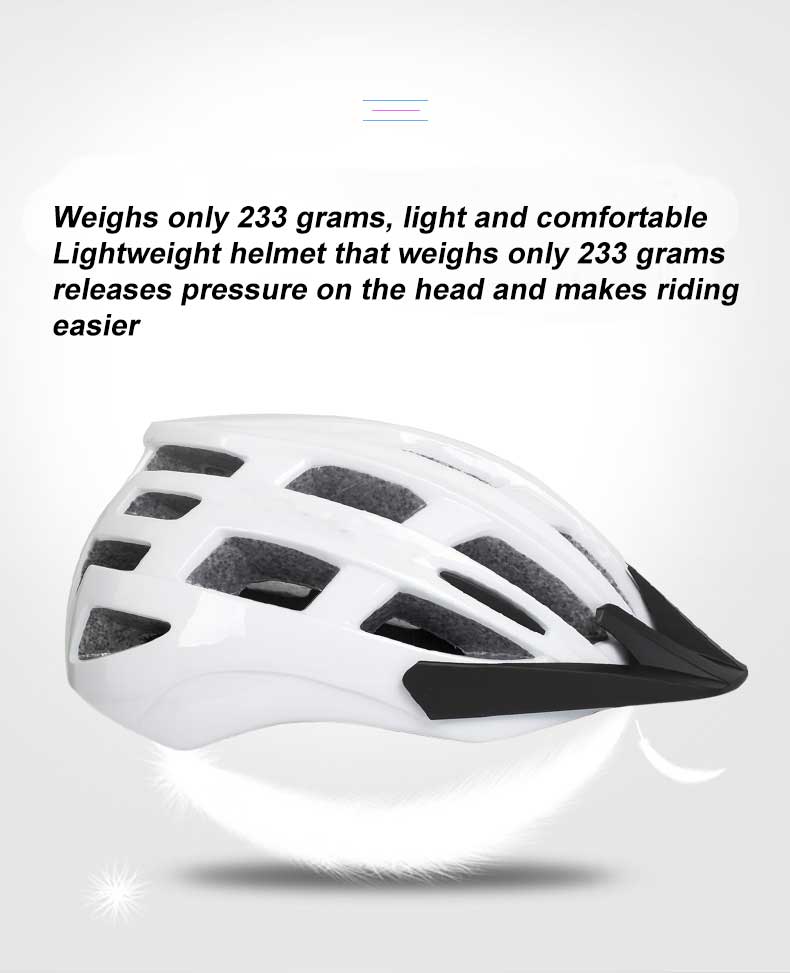 The removable liner adds an extra layer of comfort and convenience. Easily detach and clean the liner to maintain a fresh and hygienic helmet. Enjoy a cozy and odor-free experience every time you wear it.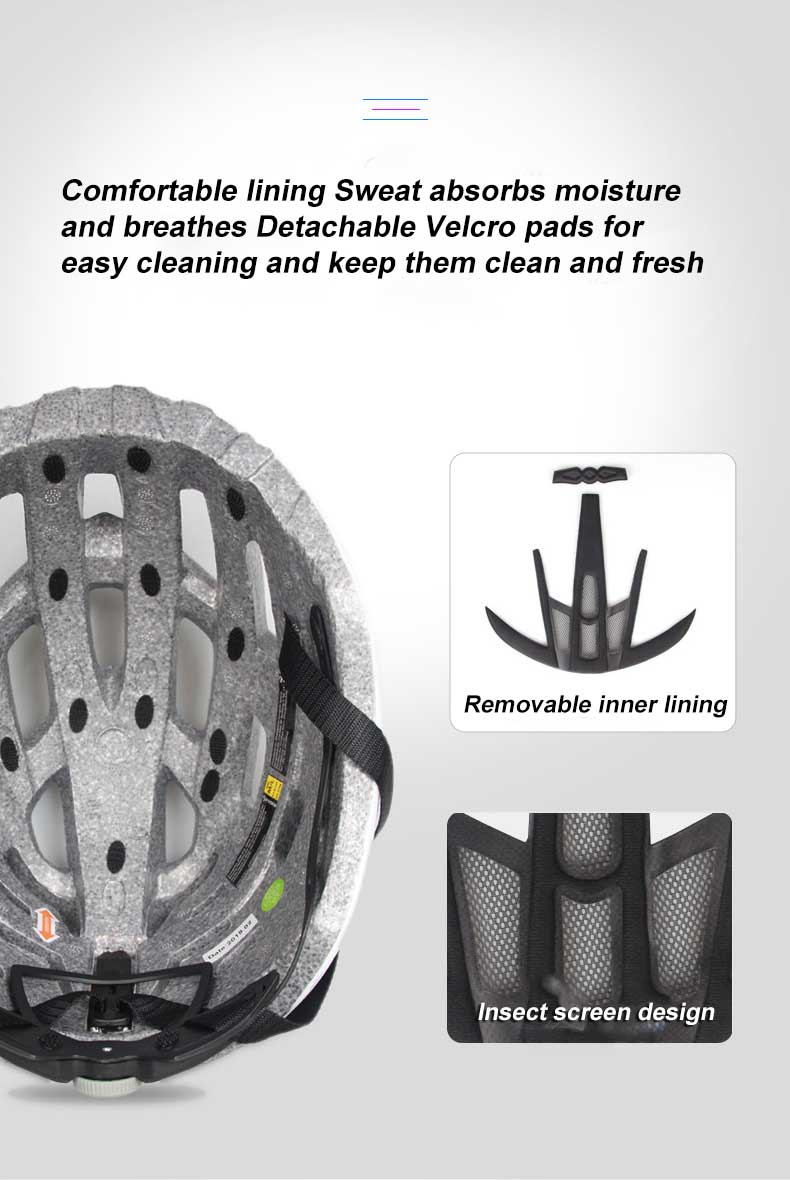 Experience the pinnacle of safety and comfort with our state-of-the-art All-In-One Helmet. Meticulously crafted with a outer shell, this revolutionary design ensures full coverage for comprehensive head protection like never before.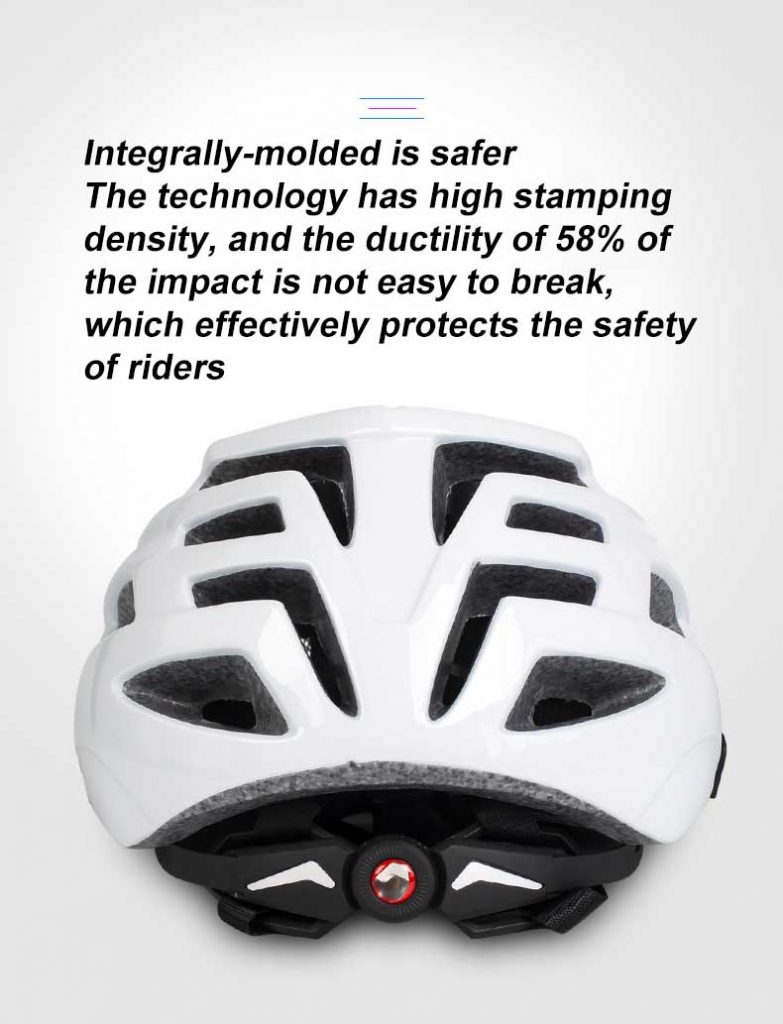 Constructed with premium materials and advanced engineering, our helmet combines durability with ergonomic design. The adjustable fit system allows for easy modifications, giving you the freedom to fine-tune the helmet's tightness to your preference in mere seconds.
Whether you're biking, skating, or engaging in any other high-energy activity, our Adjustable Fit Helmet ensures a comfortable and secure fit, letting you focus on what you love while staying protected.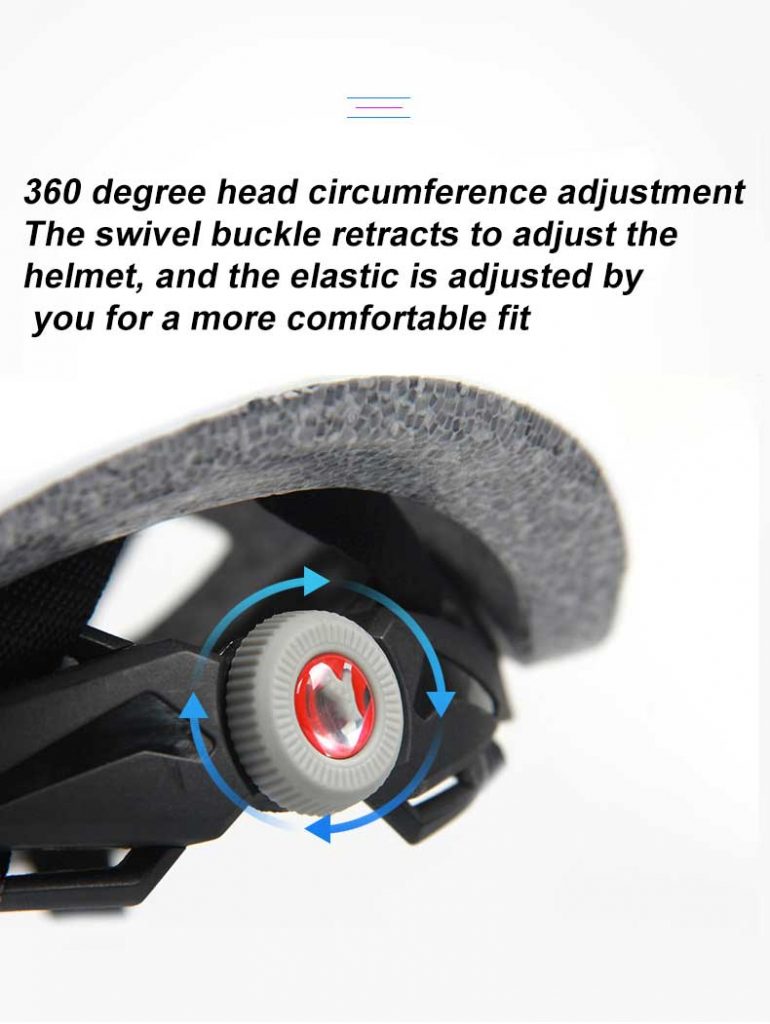 This helmet boasts a smooth and durable buckle mechanism that ensures easy and secure fastening. Its user-friendly design allows for hassle-free adjustments and a comfortable fit. Additionally, the helmet is equipped with a soft chin pad for added comfort during extended wear. The chin strap features a nylon webbing material, known for its strength and durability. These features combine to provide a secure, comfortable, and convenient wearing experience, allowing you to focus on your activities with complete peace of mind.