Bafang Motor Electric Bike – Bafang Electric History
In modern Chinese history, China in the late Qing Dynasty was poor and weak. Not only did it lack a large-scale industrial system, but it also relied on imports for basic industrial products. Over the past 100 years, under the leadership of the Communist Party of China, New China has embarked on a great journey of national rejuvenation. Not only has it formed a complete industrial system, but industrial products have also taken a decisive position in the world market. Bafang Electric (Suzhou) Co., Ltd. (hereinafter referred to as Bafang Electric) from Suzhou, from the very beginning, slowly grew into a scale, and demonstrated a good influence in the international market. This is part of the process of great industrial history.
Thirty years of deep cultivation of electric motors

Bafang Factory in 2021
In 1988, 23-year-old Wang Qinghua graduated from Harbin Institute of Technology majoring in micro-motor control. Like many young people in the new era, Wang Qinghua, who is energetic and motivated, devoted himself to the modernization of the motherland as soon as he graduated. Wang Qinghua has worked in Nanjing Control Motor Factory for ten years. With strong professional skills and hard-working character, Wang Qinghua was promoted from technician to section chief and deputy factory director. In 1997, the state-owned enterprise was restructured into Nanjing Kongda Motor Manufacturing Co., Ltd., and Wang Qinghua served as the company's general manager.
In December 1999, Wang Qinghua was transferred to Suzhou Xiaolingyang Electric Vehicle Co., Ltd. as the deputy general manager and director of the Great Wall Motor Factory. With more than ten years of motor design and manufacturing experience, Wang Qinghua began to ponder the application of motors in the field of electric bicycles. Research and take the lead in the development of a brushed circuit board reduction motor, which greatly improves the efficiency of electric bicycles and the mileage of the entire vehicle.
In 2003, Suzhou Bafang Motor Technology Co., Ltd. was formally established. This Chinese powerhouse, which is powering the world in the future, began its journey. Until today, although Bafang Electric has only 18 years of history, the core personnel of Bafang Electric represented by Wang Qinghua have more than 30 years of technical experience. For more than 30 years, they have focused on the field of electric bicycles. This makes the Chinese name Bafang famous all over the world.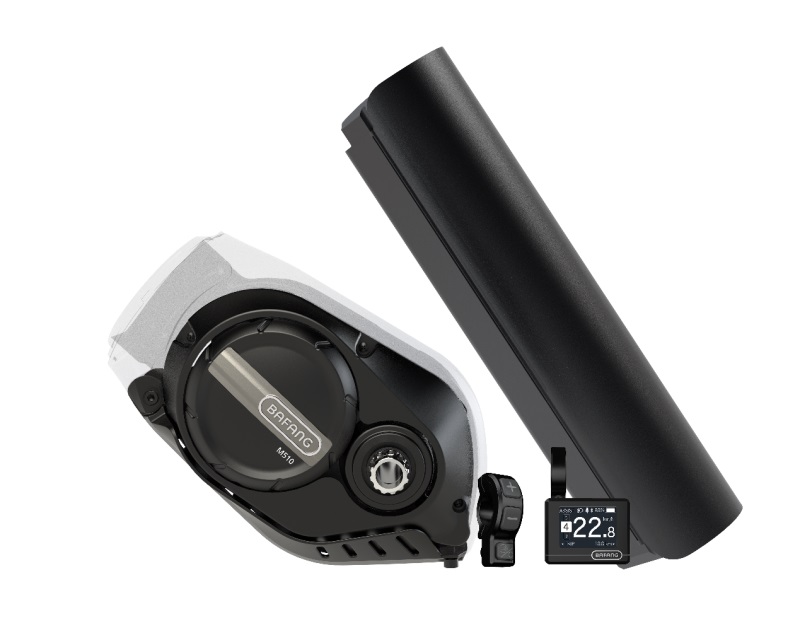 Bafang M510 motor
What kind of road to take
When asked why Bafang was named, said to the effect: "Gather all talents and products to the world." This sentence also confirms the development route of Bafang Electric since its establishment.
Like many traditional manufacturing companies that serve as core component suppliers in the industry chain, Bafang Electric is also facing the most important problem-what kind of products to make and what market to sell.
The domestic electric vehicle market? The foreign electric vehicle market? Or is there still no electric power assist market opened up by Chinese brands?
At that time, the domestic two-wheeled vehicle and three-wheeled vehicle market was still dominated by bicycles and motorcycles. Electric bikes were still in their infancy. In 1999, Emma electric bikes were established, Yadi was established in 2001, and Tailing and Xiaodao were established in 2004. These brands will become leaders in the field of electric motorcycles in the future. The main power sources of electric bikes are batteries and motors. In addition to purchasing imported foreign motors, these vehicle manufacturers are also stepping up research and development of independent motors. The technical barriers of traditional brush motors and brushless motors are not so high and unattainable. If they are only their suppliers, one day they will be replaced by their own products.
Compared with the electric bicycle market, the foreign electric bicycle market has several advantages.
The first is that electric power assistance started early in foreign countries, the growth rate is stable, and the market standards are relatively complete.
The second is that made in China has inherent advantages, which can reduce a certain cost in the process of design, manufacturing, and circulation. In the face of strong international competitors, it can compete in the same quality at the same price, the same quality and low price, high, middle and low grades and different prices. Gain a comparative advantage on the battlefield.
The third is a technical barrier. The power system of an electric-assisted bicycle not only includes a motor, but also requires complex components such as ebike controllers, e-bike sensors, and electric bike batteries to build a complete electric-assisted system. Just like the shifting kit of sports bikes, the optimized combination of the complete system can build its own technical barriers for Bafang, enhance its competitive advantage, and also obtain higher product value, avoiding falling into prices as traditional extensive export-oriented manufacturing companies.
The fourth is the ability to feed back the domestic market. Although the current domestic electric bicycle market is not as developed as Europe and the United States, with the continuous development of social concepts and the increase in international product and idea exchanges, the electric bicycle market has gradually begun to sprout and has mature technology. Domestic brands that have developed and improved solutions are bound to become the first beneficiaries of the rapid development of the domestic electricity market.
The fifth is personnel training. In the past, many high-tech talents came from abroad, and the phenomenon of being "stuck neck" occurred from time to time. The insistence on independent research and development is precisely to be able to master the core technology in their own hands, no longer be controlled by others, and be able to The society sends talents.
And Bafang also has its own considerations. In 2007, Wang Qinghua participated in the China Jiangsu International Bicycle Electric Two-wheeler and Parts Fair in Nanjing. In an interview after the meeting, he pointed out that the overall development of the electric vehicle market is a general trend, and the lightness of the whole vehicle also provides a motor system. Of suppliers have put forward new challenges, and must develop smaller, more powerful, and more energy-efficient power systems to cope with future trends. This also paved the way for Bafang to focus on researching high-speed small motors in the future.
Relying on years of market experience and foresight, Bafang Electric has identified a road that few people walk in China-positioning in the high-end market and providing a complete set of power solutions for electric bicycles.
But the development process is still arduous, and the road is still tortuous. Even though Bafang Electric has accumulated many years of experience, it must continue to learn and grow on this brand new track. After overcoming one technical difficulty after another, Bafang Electric began to enter the fast lane of development.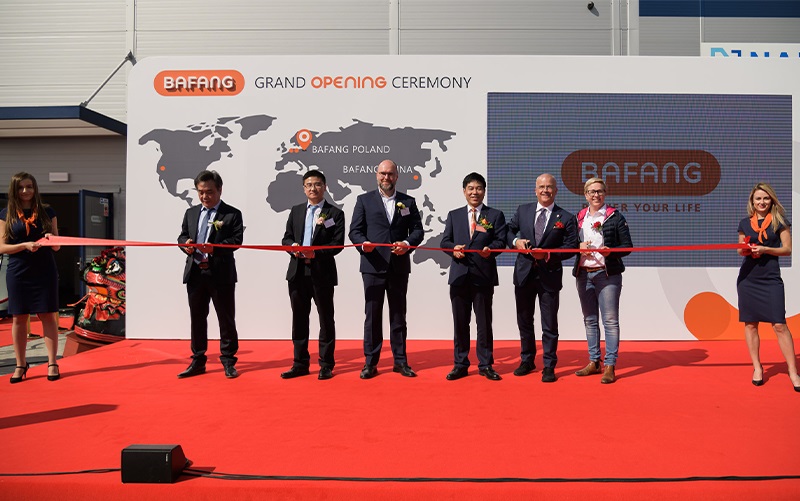 The opening ceremony of Bafang Electric's Polish factory in 2019
Courage and wisdom
Although Bafang was marketing overseas as early as its establishment, after focusing on the development of electric booster motor systems, Bafang Electric officially began to compete with Bosch, Shimano and other internationally renowned brands of electric booster products. Advanced market brands have first-mover advantages and have been working for many years. Whether it is customized services for users, a complete sales network, or early mature products, technical barriers, and patent barriers, it is not easy for a new brand to deal with it. A domestic brand to seize the market of foreign brands in the home market of foreign brands is destined to require twelve points of courage, just like Huawei in the field of international communications, it also relies on superhuman courage to achieve such an achievement. But fortunately, China has never lacked people with courage.
But courage alone is not enough, you have to be capable. Strong product research and development capabilities are the advantages of Bafang and foreign brands in the same arena. The motors, sensors, controllers, meters, and batteries in the electric power assist system are all precision parts with high technical content, and individual components need to be combined. It can become a set of efficient and advanced system to serve the whole vehicle. For this reason, Bafang has set up its own R&D team and set up special R&D teams for batteries, motors, controllers, sensors and integration projects. Each team conducts research on corresponding components to ensure the excellent performance of individual components. With long-term accumulated experience and continuous improvement, each component is optimally integrated. With the cooperation of Bafang's internal R&D team, the self-produced Bafang electric power assistance system has achieved the optimization of integration capability and performance. Up to now, Bafang Electric's R&D personnel have reached more than 25% of the total number of employees, obtained 176 valuable patents, and R&D investment ranks among the best in the industry. It is a veritable innovative technology company.
In 2012, Bafang developed the first-generation mid-mounted motor system. This mid-mounted motor system is the entry threshold for mid-to-high-end electric-assisted vehicles, and it is also a core power component with high gold content. With its mid-mounted motor, Bafang Electric successfully entered the overseas mid-to-high-end market and achieved a breakthrough from zero to one.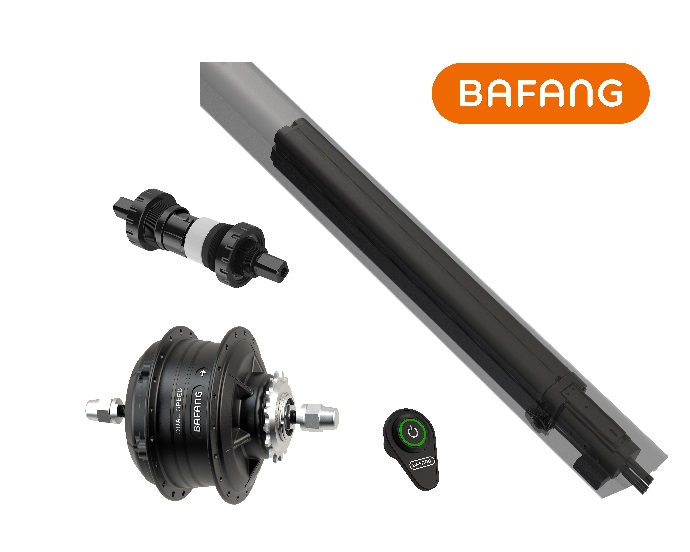 The patented Bafang H700, launched in 2021, has a built-in automatic dual variable speed drive system
To seize the overseas market, in addition to strong product research and development capabilities, it also requires supporting services to ensure the brand's late-comer advantage. Europe is the world's largest market for electric power assistance. Bafang started with the European market and opened a subsidiary in the Netherlands, known as the "country of bicycles", to expand its overseas service system.
Provide power systems for vehicle manufacturers. This model is commonly known as B2B. It does not pay attention to low prices like some foreign trade companies that directly connect with consumers or OEMs, but pay more attention to product reliability and after-sales service experience. Therefore, Bafang chooses to set up overseas subsidiaries in the market country, and can also provide services for understanding products, organizing training, and after-sales maintenance for the surrounding markets.
The success of Bafang Electric in overseas markets also benefits from its outstanding results in a series of competitions.
In the 2015 German 24-hour Rally, the Bafang team beat French Moustache, German Bosch and other teams to win the championship. This is also another demonstration of the strength of Bafang electric power assist system in the world.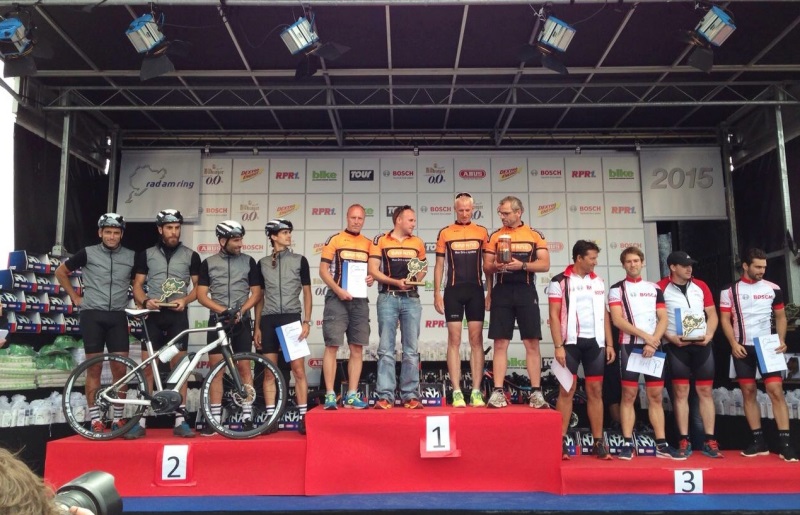 In 2018, the first JNCC simulated cross-country competition in Japan, the vehicle equipped with Bafang M400 system won the championship. The second and third place vehicles were equipped with Bosch electric power assist system and Yamaha electric power assist system respectively.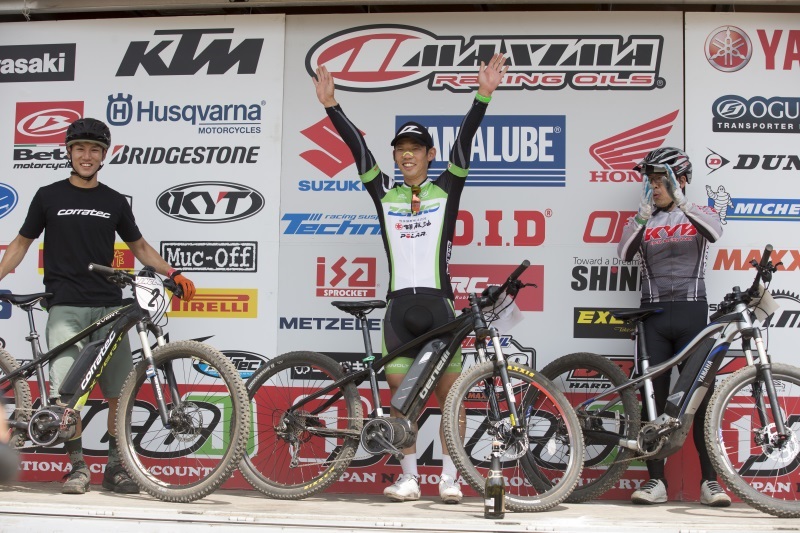 In addition, Bafang Electric's M800 vehicle won the German Design Award, and in the evaluation of professional magazines, Bafang Electric also won the championship… Bafang has a firm foothold in the Western market.
Hotebike's cool electric bicycle, welcome everyone to consult and upgrade the configuration – Bafang motor and so on.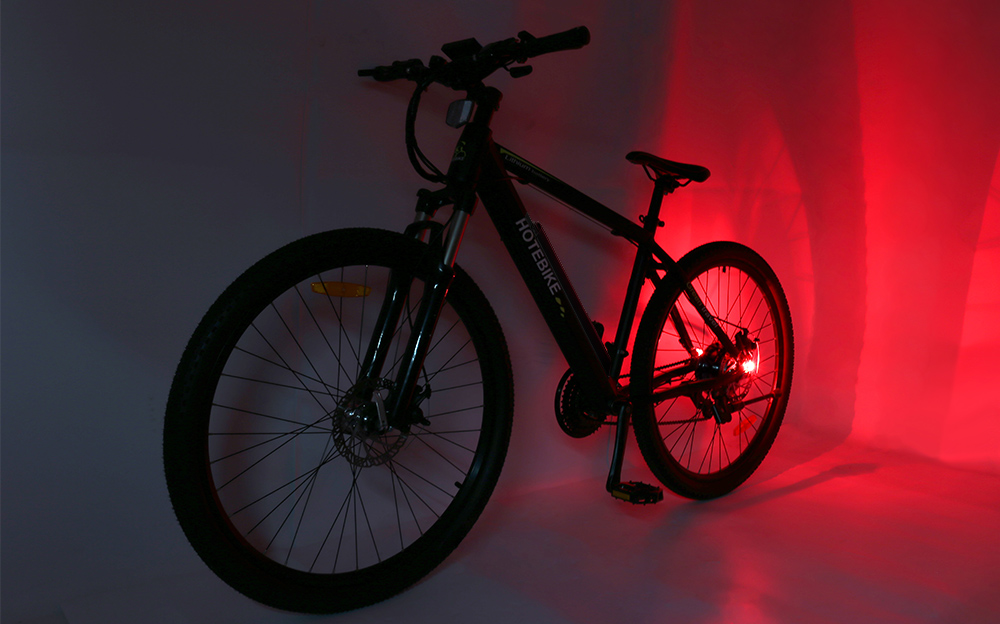 Globalization, A-share listing
Globalization means full integration. In 2017, Bafang established a US subsidiary; in 2018, Bafang opened a German office; in 2019, Bafang factory was completed in Poland. The global layout has also brought growth in performance. On the day of Double Eleven in 2019, Bafang successfully listed on the main board of the Shanghai Stock Exchange, and Suzhou Bafang Motor Technology Co., Ltd. officially changed its name to Bafang Electric (Suzhou) Co., Ltd.
As the leading domestic enterprise in the design, R&D, production and manufacturing of electric bicycle motors and peripheral supporting systems, Bafang Electric is favored by many investment institutions.
Bafang Electric did not stop because of its successful listing. In 2020, Bafang Electric successfully entered the Japanese market, which is known for its brand preferences and rigor, and established Japan Bafang. This means that in the Japanese market where the people prefer local brands, Chinese companies Bafang Electric finally has a place. In the same year, Bafang Tianjin Plant was completed and put into operation.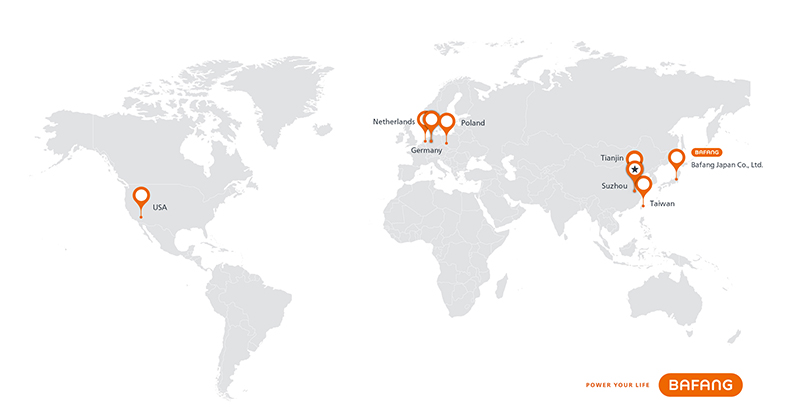 In the future development strategy, Bafang also faces new opportunities and challenges. Affected by the global epidemic, the market for electric two-wheeled vehicles has ushered in unprecedented growth. How to maintain their advantages in a larger market, how to face more and more new opponents, and how to explore more potential scenarios in the electric power market? But the issues that Bafang needs to consider are also issues that all participants in the industry need to face. Bafang Electric chooses to insist on innovation and independent research and development, not to live on merit, and to take the hardest path. This also reflects the courage and mind of Bafang people represented by Wang Qinghua.
Other
Facing the high-quality, low-cost, and competitive Made in China products, the attitudes of overseas markets are polarized. In order to protect local products, some people always use "anti-dumping" as a weapon. As an electric power force, Bafang Electric will naturally suffer Some influence. But whether it is facing increasingly stringent "European standards" or changing trade rules, Bafang Electric has always maintained a clear-headed and calm response.
At the same time, Bafang calls on colleagues in the industry to pay more attention to product innovation, product performance and quality, support services, improve after-sales service, abandon the traditional thinking of price wars in foreign trade, and jointly cultivate high-end markets and enhance the overall development space of the industry. What's more commendable is that Bafang Electric has also begun to promote the formulation of relevant specifications and standards for electric-assisted products in China. In March 2021, the group standard drafting working group of "Motors and Controllers for Electric-assisted Bicycles" and "Sensors for Electric-assisted Bicycles" The meeting was held in Suzhou. The meeting was hosted by the China Bicycle Association and included more than 50 industry veterans from complete vehicle companies such as Jinlun, Wuxi Shengda, Emma, ​​Giant, Yadi and other electrical parts companies such as Bafang Electric, Shengyi, Nanjing Lishui, Haigu, etc. Representatives attended the meeting. Group standards will better promote the in-depth integration of Chinese companies and international rules, and help the industry achieve a higher level of opening up. In April, the preparation of the "White Paper on the Safe Use of Electric Bicycle Chargers" led by the China Bicycle Association was officially launched at Bafang Electric's Suzhou headquarters. Representatives from enterprises and institutions such as China Bicycle Association, Bafang Electric, Beijing Niudian Technology, Xingheng Power, Shenzhen Medirui Technology, Nanjing Powerland, Wuxi Quality Inspection Institute, and more than ten bicycle industry media representatives witnessed The launching ceremony of the preparation work.
More possibilities
With more than 30 years of motor production, design and manufacturing experience and nearly 20 years of brand precipitation, Bafang Electric established a new company-Bafang New Energy (Suzhou) Co., Ltd. in 2021. It will become the R&D and production base of Bafang lithium battery packs. The products produced will be matched with motors, controllers, and meters to form a complete set of electrical system products. In addition, the registration of Guangdong Bafang has been completed, which further strengthens Bafang Electric's overall strength.
Looking back at the development process of Bafang Electric, the visionary and foresight of the founder Wang Qinghua has guided Bafang Electric's differentiated competition. There are batches of Bafang people who insist on independence and innovation, with R&D as the core, and help the core with high-quality electricity. The system is transformed into its own unique competitiveness, providing samples for more Chinese companies and Chinese brands going overseas. We also hope that one day we can see more all parties and more Chinese companies spreading China's influence around the world.