Top 5 Bosch electric bikes
Technology is changing day by day, and everyone wants to choose the best. Electric bikes are a new way to travel on roads or off roads. These fastest electric bikes contain a powered battery to give you an extra boost that makes it easier to travel at uphill and longer distances.
There is an electric bike for everyone, from cargo to mountain. Some are expensive, but due to popularity, its price is decreasing day by day. What more do you want in this fun ride. There ride is more than a fun.
Bosch Electric bikes are the fastest-growing, so it is tricky to determine which bosch powered electric bike is best for you. Here are some best electric bikes.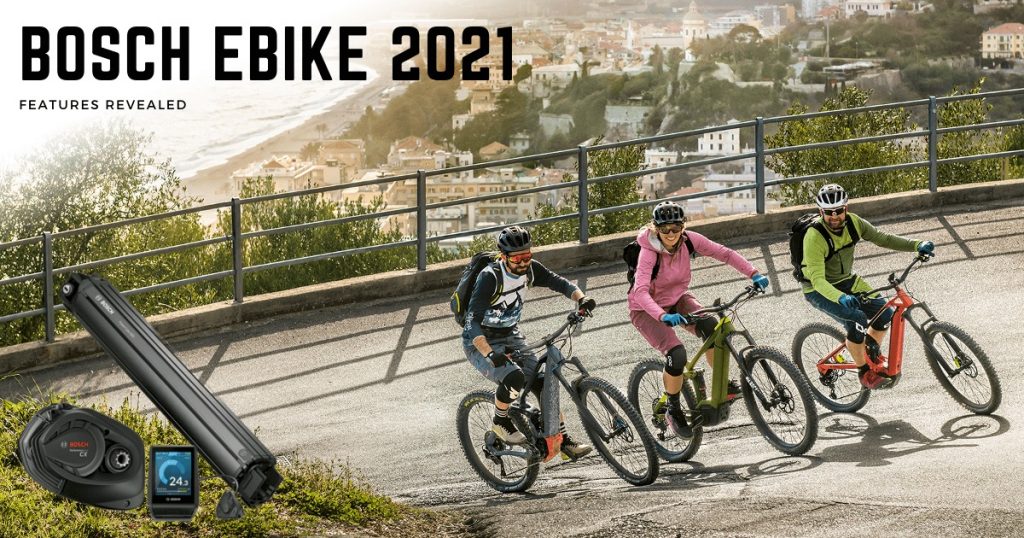 RIBBLE ENDURANCE SL E
Ribble Endurance SL E is the best lightweight Bosch electric bike motor. It gives great performance due to its motor and battery. It was awarded as a Cycling weekly Editor's choice award. Mostly because of its overall lightweight, high specification, and exceptionally subtle motor/battery integration.
The Ribble Endurance SL e can pass through a high-end road bike without an electric motor or battery. On group rides, owners might comfortably mix with analog peddlers. That is why this bike seems to be most at ease. This lightweight miracle was a blessing for anyone in need of more support or longer days in the saddle. Experts and owners considered it a worthy competitor to Orbea's Gain and compared it to Wilier's Cento1 Hybrid, which employs the same motor concept but is substantially more expensive. It has a reasonable price as a high-end, lightweight road bike. The Ribble Endurance SL e still required pedal input, but it supplemented (rather than substituted for) rider fitness.
Reasons to buy
Easy and comfortable riding experience
Very modest e-bike appearance 
Natural power assistance sensation
Extremely lightweight
Cons:
Charging point in an inconvenient location-Power button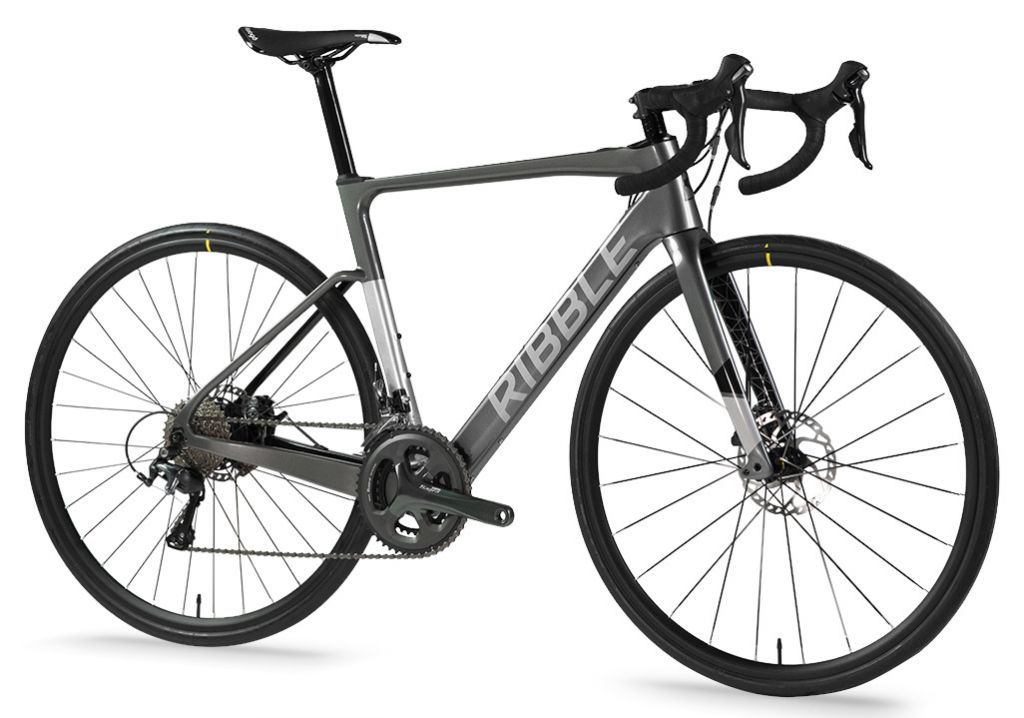 CANNONDALE TOPSTONE NEO LEFTY 3
The Topstone Neo Lefty is Cannondale's full suspension Bosch electronic bike gravel grinder. It is powered by a Bosch engine and a Powertube battery from Bosch. The support level of the Topstone Neo Lefty is easily checked on the left handlebar. Its mileage is up to 80 kilometers. It also features space for two water bottles which allow riders to "go the distance." Experts believe that the bike is costly compared to others in its category but that the price is fair to everyone.
Topstone Neo Carbon Lefty has a smaller diameter and a bigger volume of 650b x 42c tires that provide even more off-road capability and comfort on the road.
Sophisticated geometry and a confident rider's stance create a stable, composite, and latest machine for riders.
REASONS TO BUY
The Topstone Neo Lefty is an acceptable weight for a fastest electric bike with a weight of 43 lbs.
The CX engine and 500 Wh Powertube battery from Bosch Performance Line allow riders up to 80 kilometers of pedal assistance.
Left handlebar controls make it easy for riders to modify their pedal assistance level.
The bike has 650b pneumatic and can also run 700c wheels and tires, making it adaptable.
REASONS TO AVOID
The Neo Lefty Cannondale Topstone is costly.
Almost too much torque-wheel low-end looks will not be to all tastes.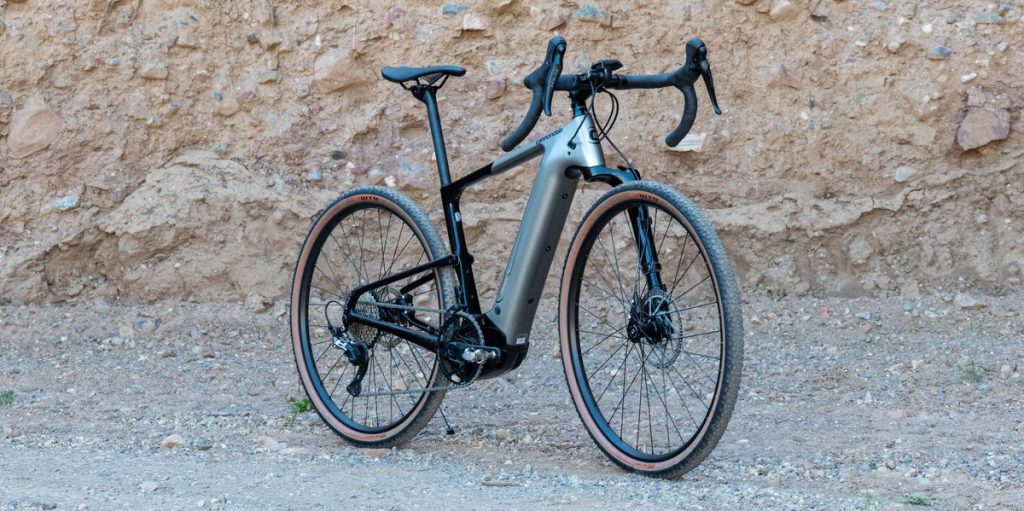 Riese & Müller Load 60
The Riese & Müller Load 60 is an e-cargo motorcycle of its type. Not only is it well prepared for every urban adventure, but it is also able to board all-terrain and family-friendly. It is an e-bike-shaped replacement jeep that can handle a total weight of up to 200 kg, including a rider. The freight space is 600 by 450 mm and is equipped with a customized carrying case. With the front and rear suspension, your load (or children), which is coated from large knocks during transit, stays safe on the humpy ground. The loose seat angle means that you are low enough to place your feet firmly on the ground if needed. The entire equipment is completed by the strong Bosch Cargo Line Cruise engine.
REASONS TO BUY
This is one of the only high-speed full-suspension cargo bikes, and at greater speeds, it feels more stable than many others.
Because the cargo bay is placed in front of the rider, it's easy to keep the tabs on your gear, and many other load e-bikes have a long back end, so you have to look back that can detract
The suspension parts may be adjusted; the springs can be swapped to raise or decrease the rear and fine-tuning preload on the belt (though it does not have lockout)
The battery has an integrated loop handle for accidental drops; both battery pack and panel can be detached for charging, safe storage, and reduced cycle weight during transit.
REASONS TO AVOID
There are no bottle cage bosses built-in, and the rear rack costs extra. You may have to wear a moisturizer pack or throw a bottle into the freight bays for people who get the stock Load.
The cargo bay is good for foodstuffs, two very small kids, or a medium-sized kid… But if you try to do children and cargo, it could be a little congested.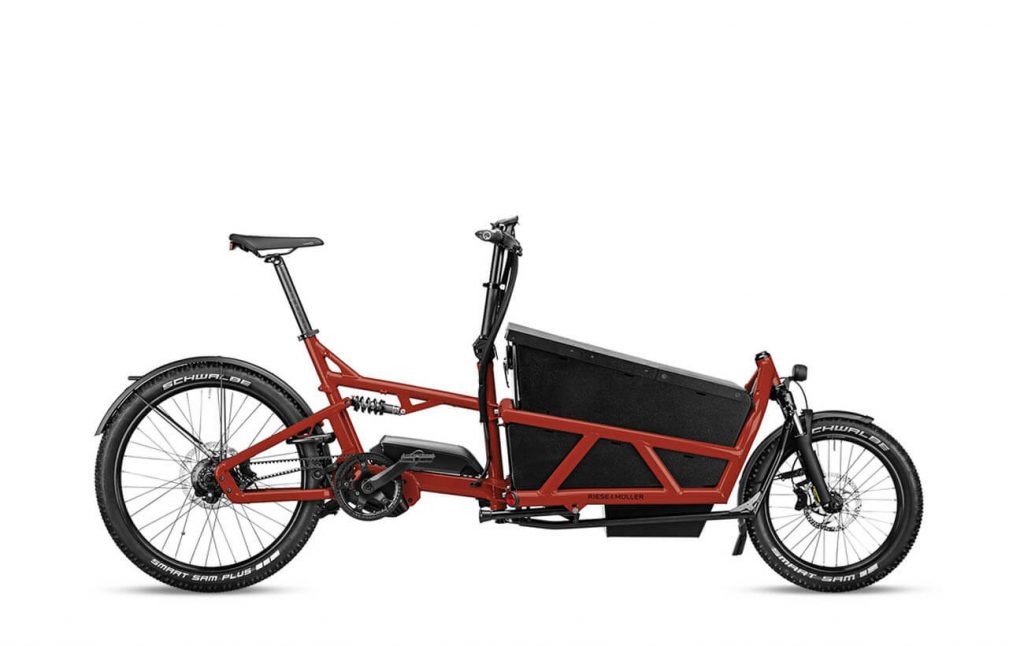 Aventon Aventure
First of all, with greater power and battery capacity, the Aventon Aventure hit hard right outside the gate. Unlike fat tires full-size e-bikes that peak at 750 W, Aventon equipped this adventure with a 750W engine. The actual max power output is 1,130W.
 
Then there is a 720 Wh battery pack that provides more juice to the hungry motor.
 
Incorporating some clever design elements and add-on technology like the more powerful controller and related smartphone app, the Aventon Aventure is now a crowded category of fatty bikes. Better yet, it is far cheaper than devices that use more high-end components and even less, which try to compete on price alone. So if you're seeking a motorbike to deal with dirty roads and city potholes, don't miss the adventure.
REASONS TO BUY
With pedal assist and full throttle modes, you have more power flexibility. 
Excellent color LCD controller with a lot of features. 
The product is reasonably priced.
REASONS TO AVOID
Transportation of heavy objects is more difficult.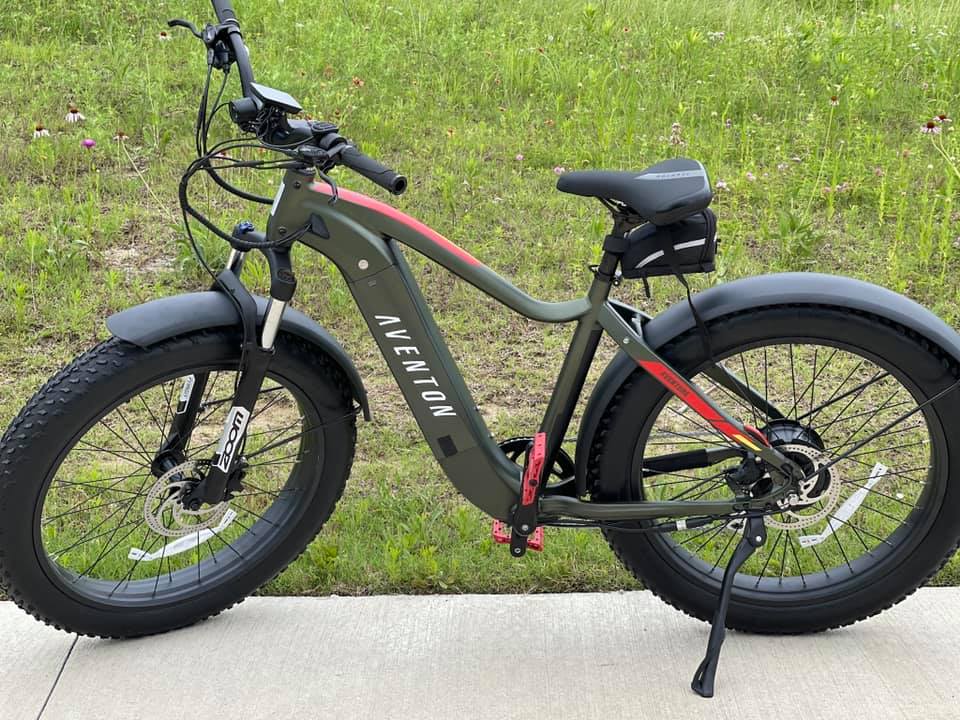 Gazelle Medeo T9 Classic
The electric Gazelle Medeo T9 is an excellent ebike in value, performance, and aesthetics. You have three frame sizes, three colors, and the fastest electric bike Medeo T9 has a high-stage/low-stage option. With an average weight of 48.9 lbs, this is a substantially lighter alternative with the ergonomic saddle and the adjustable seat post and handlebars in addition to a highly comfortable one. The Medeo T9 includes a robust Bosch Active Line Plus 3.0 50 Nm motor, and you can drive between 55 and 60 miles in one charge with your 400 Wh lithium battery.
A 9-speed Shimano Acera / Altus powertrain with additional plastic fender support and a chain guide is as reliable as the Premium Mid-Drive motor. Thanks to the tiny Bosch Purion display, the motor/control system is incorporated into the Magura hydraulic disc brakes for quick and constant power stops.
REASONS TO BUY
Premium eBike for a mid-tier price. Packed with many outstanding features and components, this is a perfect solution for city cyclists who want to travel to work.
Bosch Active Line Plus engine 3.0 (50Nm). 50 Nm of torque is enough for a city bike but shines above all since with the Medeo T9; you have an average range of 55+.
Many upgrades/accessories in the stock model are included. Fenders, headlight, tail light, kickstand, baggage rack, etc. are of overall fantastic value!
REASONS TO AVOID
For some riders, the compact size of Bosch Purion is excellent, but it can be too small for others. It's not removable and has not as many characteristics as Bosch Intuvia Good. However, the 400 Wh battery is on the weaker side of the batteries we have examined. However, it is lightweight and easy to replace with a larger battery if you wish to upgrade.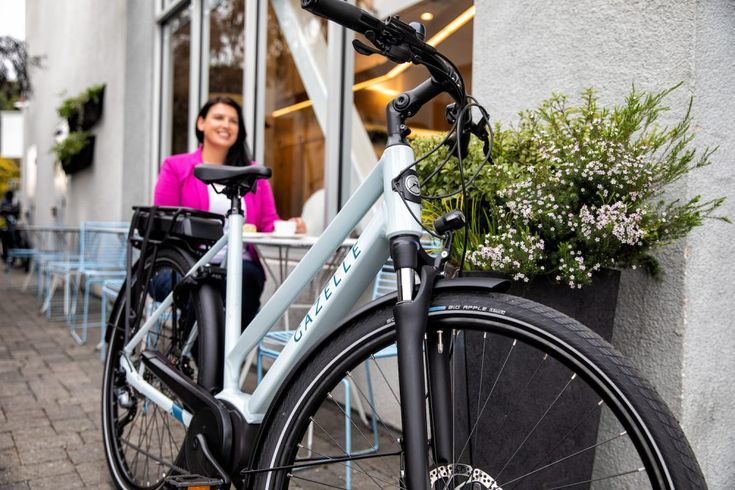 Buying Guide
PEDAL AID 
There are two types of Bosch electric bikes: throttle and ped-assist. A pedal-assist electric bike's motor only works when you're pedaling, whereas a throttle electric bike's motor works even when you're not. Pedal-assist electric bikes gave a longer ride on the same battery charge as bosch powered electric bikes with throttles.
Many Bosch electric bikes motor let you adjust the pedal assistance to obtain a better workout or save battery life.
Auto-type
Cheaper and fastest electric bikes usually include a back hub motor. More expensive but better balanced and smoother shifting mid-drive motors in the center pedal crankshaft.
Motors are also rated in Watts. Unless you're a giant or need to climb high slopes, the engine size shouldn't be a key influence in your decision. The industry standard for quantifying Watts (continuous or peak, and how long) is unknown. A motor's Watt rating isn't an accurate measure of power.
Portable or built-in?
Most bike batteries can handle 40-mile rides and need to be charged for a couple of hours to reach 80% capacity. If you have a longer commute, opt for a bike with a removable battery rather than one with an integrated battery.
Also, if you live in a walk-up apartment and can't bring your bike inside or close to a wall outlet, search for a bike with a removable battery; it will simplify your life.
Constraints
If you plan on traffic or at night, search for an integrated light Bosch electric bike. While more popular, it is not standard on all models.
Conclusion:
After reading this buyer's guide, you should have all the information you need to decide which bike is best for you. When comparing Bosch electric bike models, visiting shops, and deciding which bike to buy, keep in mind your individual needs, interests, and expectations. Your goals for obtaining a fastest electric bike should include the type of riding you intend to undertake, your present health needs, and the terrain you'll be riding on. 
LEAVE US A MESSAGE