Product Features
1. PC photochromic lens + TAC polarized lens
2. Adjustable nose pads
3. The photochromic lens can change its color with the change of the intensity of external ultraviolet rays
4. Polarized lens can effectively filter harmful light in the environment and block the reflected glare
5. Colorful coating technology
6. Pneumatic vent design
7. 100% UV Protection
Pls note:
For 1016 series glasses, please don't worry if the legs of the received glasses can't be aligned. Just adjust the legs of the glasses, and then they can be used normally
Notes
1. Color change time: winter-1 minute, summer-40 seconds.
2. Speed depends on sunlight and UV intensity!
3. The rate of discoloration is related to the intensity of ultraviolet light and the temperature.
(if UV intensity and temperature is low, The speed of discoloration will become slower).
Polarized Light/Discoloration
Choose What You Need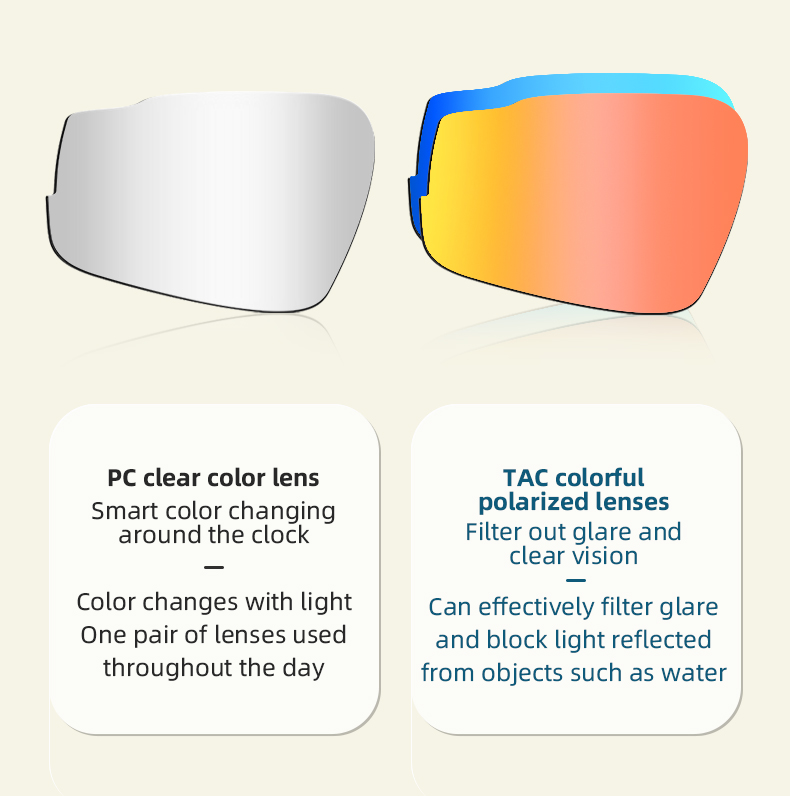 Wear All Day
Intelligent Light Perception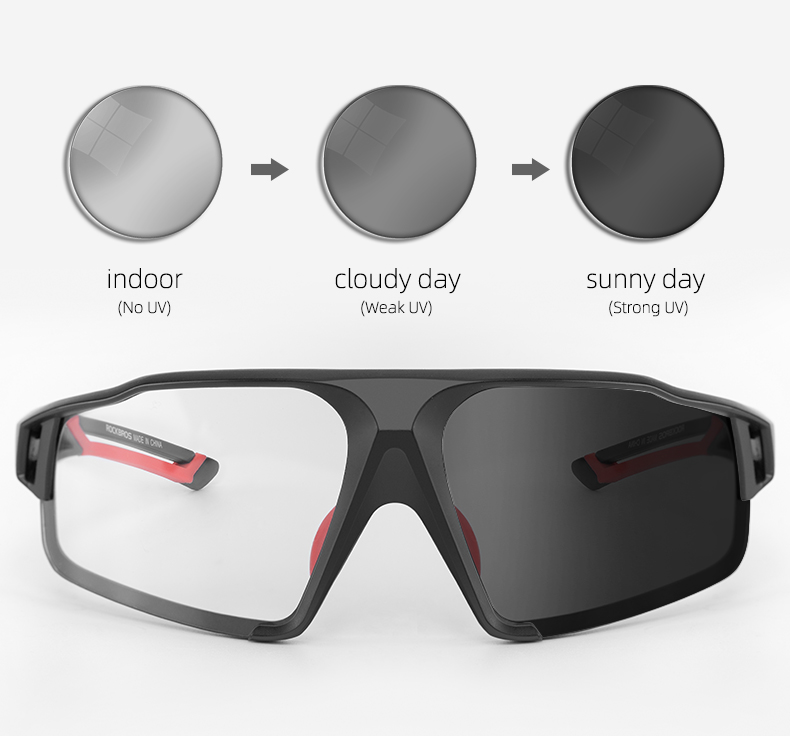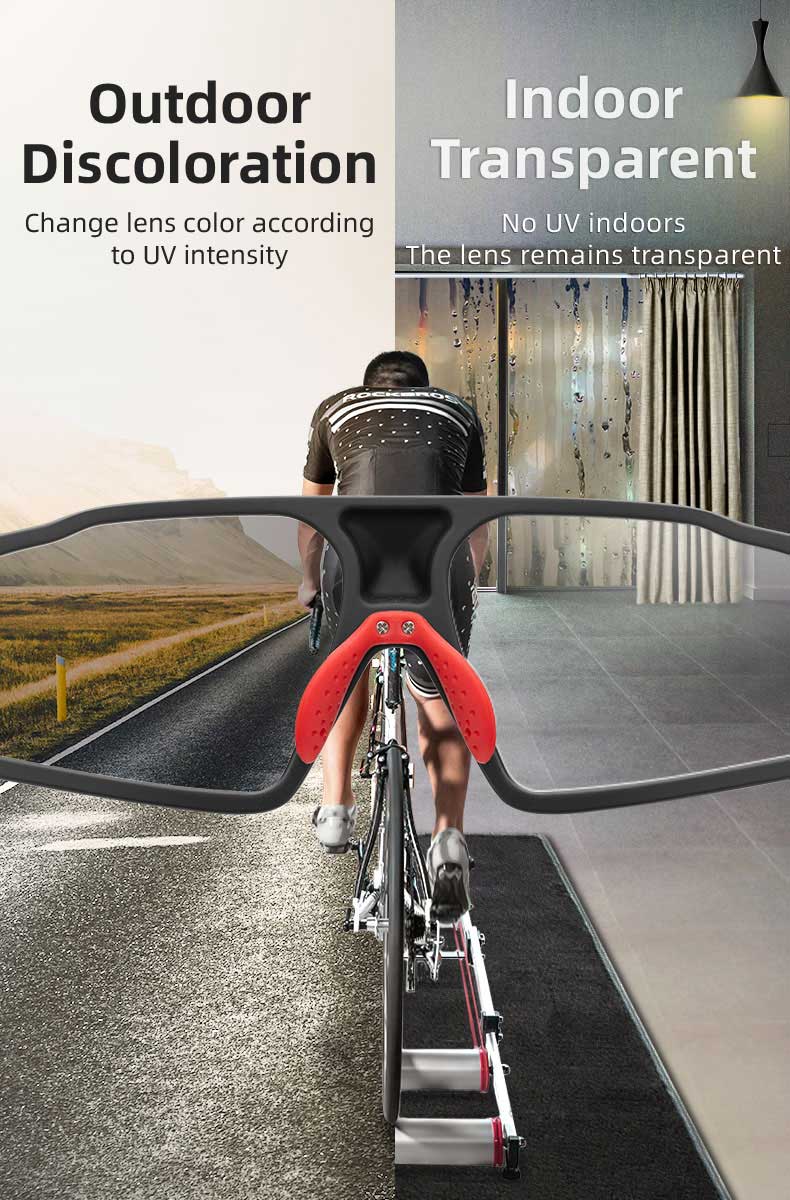 TAC Polarized Lens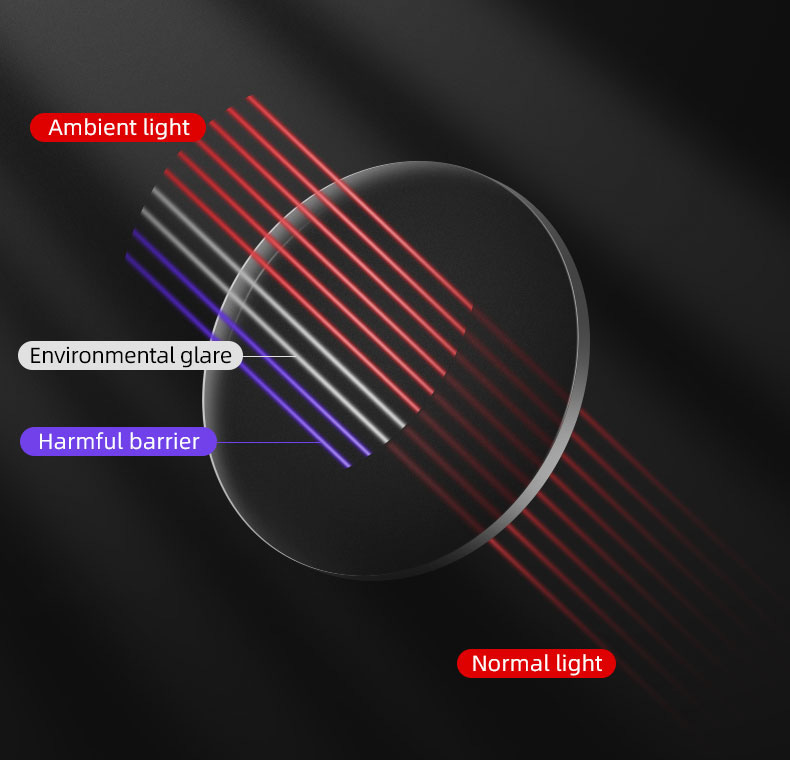 HD True Restoration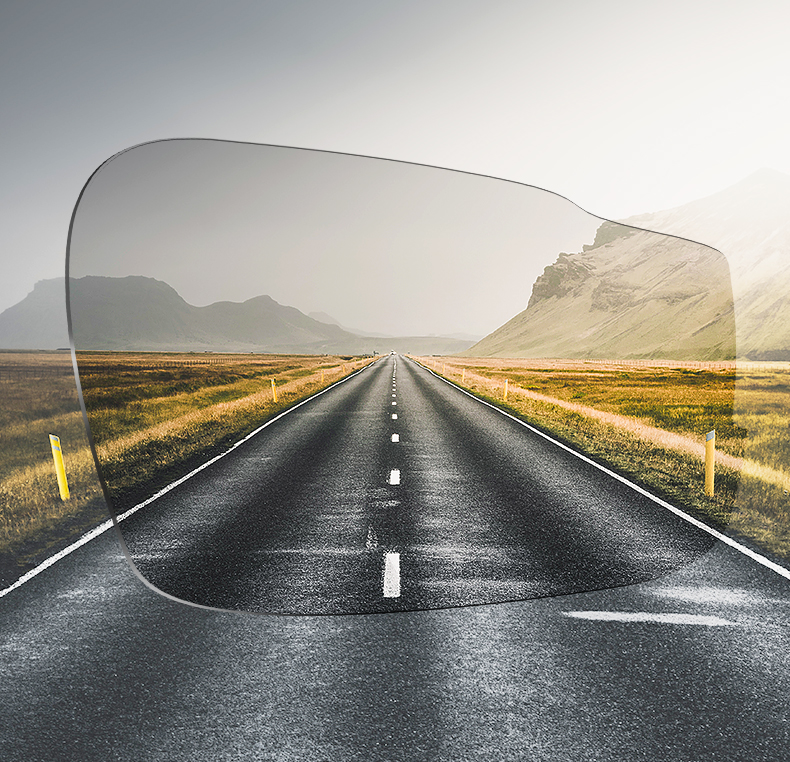 TR Frame + PC Temple
Flexible To Wear