In many countries there is no electric bicycle said, the specification collectively referred to as electric auxiliary bicycles, or electric power bicycles. Such cars are allowed on the roads, but strict standards and regulations are in place.
This paper has collected and sorted out the definition and management regulations of electric bikes in Japan, the European Union, the United States, Canada, Australia, India, New Zealand and other countries.

Applies to the eu standard of European Union electric bikes 30 countries: Austria, Billy Ming, Bulgaria, Cyprus, the Czech republic, Denmark, Estonia, Finland, France, Germany, Greece, Hungary, Iceland, Ireland, Italy, Latvia, Lithuania, Luxembourg, Malta, Netherlands, Norway, Poland, Portugal, Romania, Slovakia, Slovenia, Spain, Sweden, Switzerland, the United Kingdom.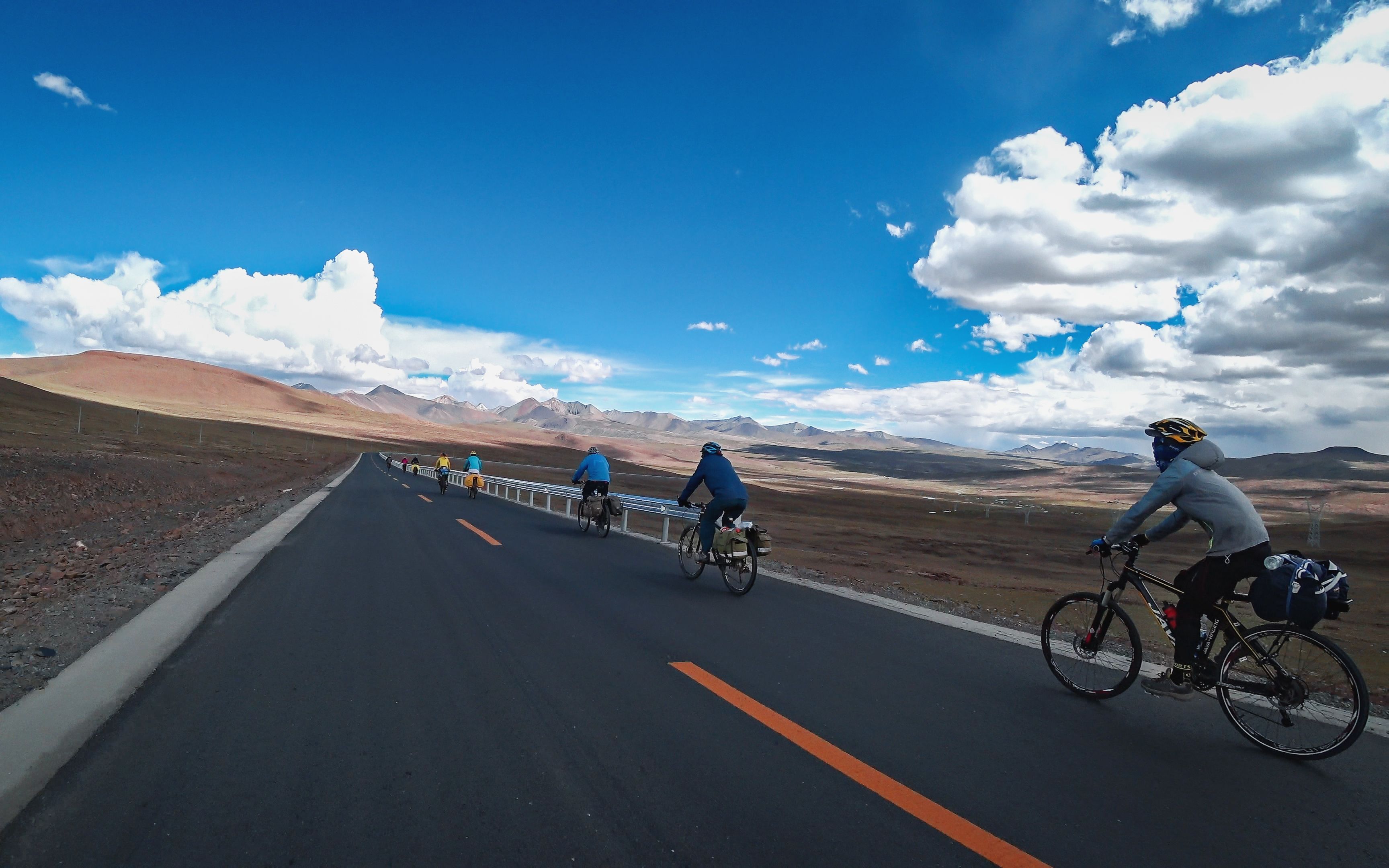 Japan has adopted strict restrictions on the use of e-bikes, allowing only "smart e-bike" on the road, and has made very strict regulations on the requirements of "smart e-bike"
1.In any road condition, the speed is less than 15km/h.
Manpower: electric more than 1,
Electric power is not allowed to be greater than human power,
But electric power is close to human power.
2.In any road condition,
When the velocity is greater than 15km/h,
For every 1km/h increase in velocity,
Power is down by a ninth.
3.When the speed exceeds 24km/h,
The electric system of the whole vehicle is closed.
4.Within one second after the human trample starts,
The electric auxiliary system is required to be started.
Within one second after the human trample stops,
The whole vehicle electrical support system is closed.
5.In order to save electricity, smart electric auxiliary bicycle
Stop running for a certain time, generally 3-5 minutes later,
The vehicle is in a dormant state.
6.Continuity of riding must be guaranteed.
Electricity should not be intermittent.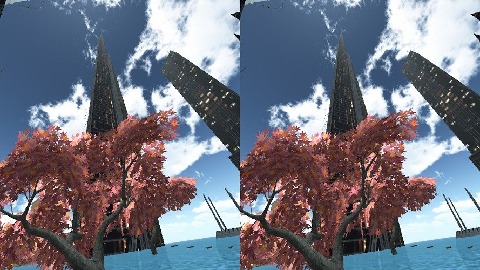 The European Union does not require a driver's license, but it is standard on the road. This standard is applicable to 30 countries in the European Union, namely: Austria, Billy Ming, Bulgaria, Cyprus, the Czech republic, Denmark, Estonia, Finland, France, Germany, Greece, Hungary, Iceland, Ireland, Italy, Latvia, Lithuania, Luxembourg, Malta, Netherlands, Norway, Poland, Portugal, Romania, Slovakia, Slovenia, Spain, Sweden, Switzerland, the United Kingdom.
1. The maximum rated power is 250 watts (0.25kw).
2. When the speed reaches 25km/h, or stop pedaling.
The output horsepower will gradually weaken until the power is cut off;
3. The battery voltage is lower than 48VDC,
Or built-in charger voltage 230V.
The main inspection contents of this standard are:
Mechanical strength of vehicle EN14764,
Specification requirements for circuit design and use of wires,
electromagnetic compatibility (interference and tolerance),
Battery safety test,
Waterproof test IEC60529IPX4,
Bullet train output,
Overspeed and brake power off,
Body labeling and specification requirements.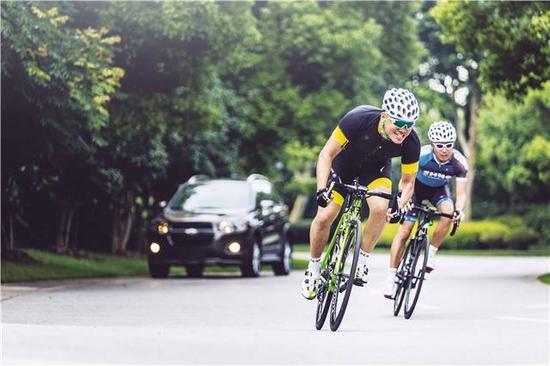 USA The national highway traffic safety administration (nhtsa) regulations classify low-speed e-bikes as consumer products, which fall under the jurisdiction of the consumer product safety commission (CPSC). Compared with other countries, the United States has the most relaxed regulations and restrictions on e-bike products. However, the definitions and regulations of e-bike vary from state to state in the United States.
The consumer product safety commission,
Low-speed electric bicycles or tricycles manufactured for commercial use:
1. It must be equipped with pedals that can be stepped.
2. The output power of the electric motor shall not exceed 750 watts.
3. The maximum speed is 20 miles per hour (32 kilometers per hour).
4. The vehicle weight shall not exceed 50 kg.
Canada The federal safety act of Canada has required the definition of standards for electric assisted bicycles (PABS) since 2001.
1.Two-wheeled or three-wheeled bicycles with electric motors below 500 watts;
2.and when there is no power supply can also rely on the feet to trample forward.
3.The maximum speed is 32 kilometers per hour.
4.and the manufacturer must be clearly marked in the body to inform this is an electric bicycle.
5.Canadian provinces have different requirements for electric cars.
Such as:
Alberta: electric bikes are allowed on the roads, with a maximum speed of 32km/h, a maximum motor output of 750w, a total weight of 35kg and a helmet.
(Ontario) : Ontario Canada allows the latest electric bicycle roads because of one of the province, October 4, 2006, Ontario, the transport minister, announced that electric bikes meet federal standards define to hit the road, and electric bicycle driver must be at least 16 years old and must wear safety helmet, also should abide by the relevant laws and regulations bicycles. The maximum weight of an electric bike is limited to 120kg, the maximum braking distance is 9 meters, and it is forbidden to modify the motor to exceed 32 kilometers per hour. In addition, e-bikes are not allowed on the 400 series highways, expressways or other no-go areas. Those under 16 years old without a qualified helmet will be fined 60 ~ 500 dollars.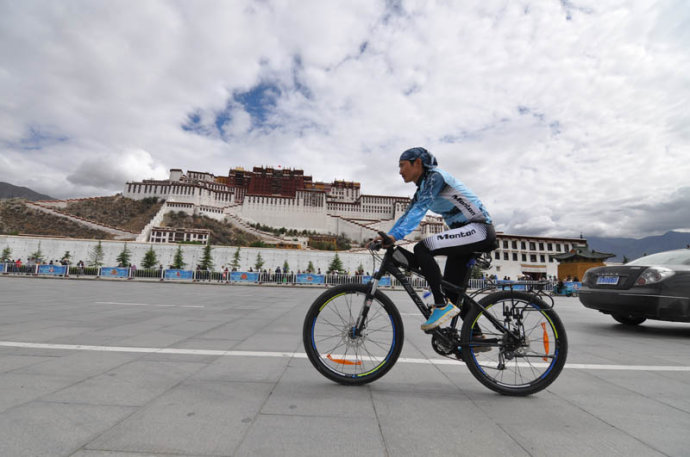 Australian The Australian government's motor vehicle management standards act requires all vehicles on the road to comply with the Australian design rules (ADRs) before being marketed. The vehicles covered include bicycles and electric auxiliary bicycles.
1. Two-wheelers and tricycles.
2, completely trampled by human to make it forward.
3. The electric auxiliary bicycle is a bicycle with pedals.
4. Load one or more power AIDS.
5. The maximum output power shall not exceed 200 watts.
India All electric vehicles in India must be certified by ARAI. Electric vehicles with output power less than 250W and speed less than 25km/h are easy to pass, while electric vehicles with larger horsepower need to pass the complete CMVR regulation and specification test process, which is very time-consuming and costly. Therefore, the market of electric vehicles in India has been delayed.
New Zealand Vehicles with motor output power less than 300W in New Zealand are classified as electric bicycles and must comply with the same specifications as bicycles.
HOTEBIKE's electric bikes are commonly used in the u.s., Canada, Europe and Asia. Take a look at its product attributes, do not worry about exceeding the scope of control, to bring you peace of mind riding experience!!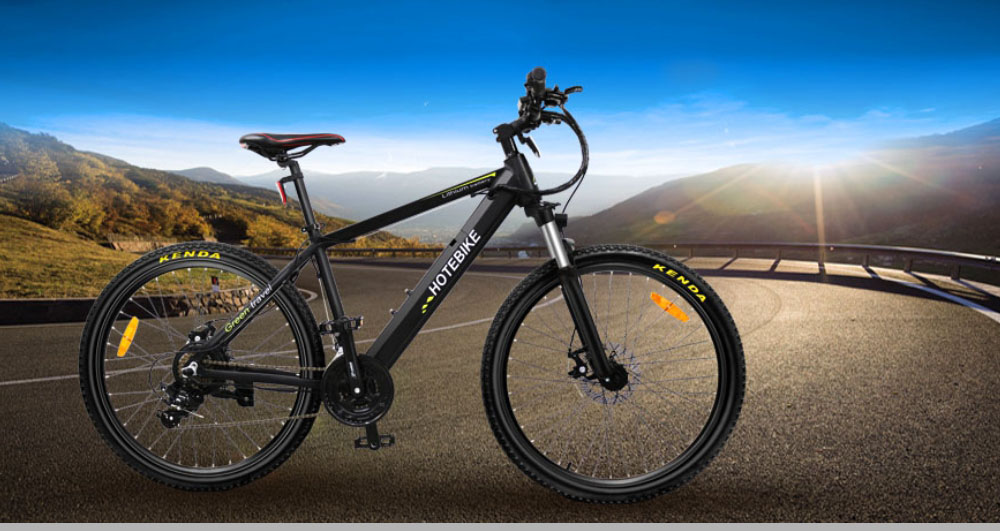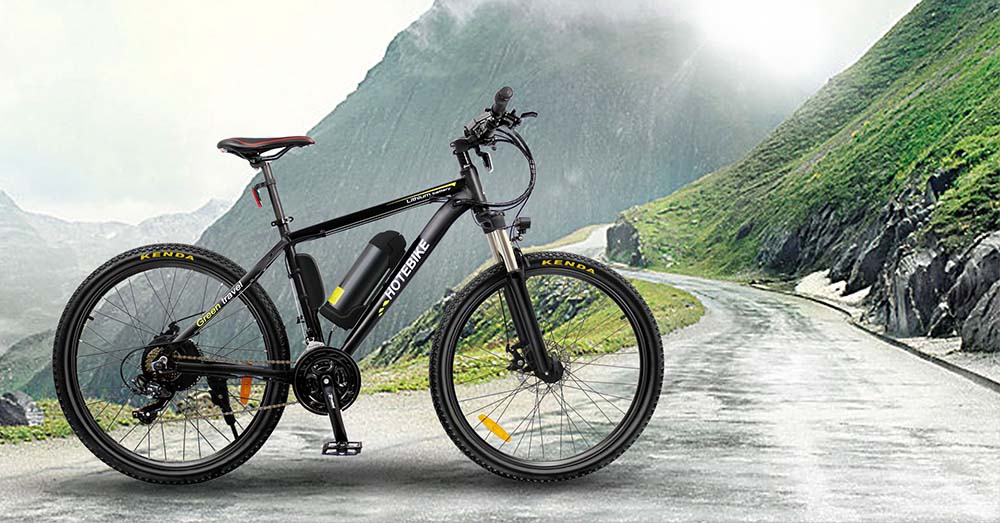 Want to arrive quicker & sweat-free? Use the power of the electric mountain bike A6AH26 you dont have to pedal. Feelling energetic? Then use the pedals like a regular bike at your own pace.
In terms of power, the A6AH26 is fitted with a 350W Rear Hub Motor that will take you smoothly up to the top speed of 30KM/H through the 5 pedal assist levels and also features a handlebar mounted thumb throttle.
As you ride, the large screen Multifunction LCD displays Riding Speed, Distance, Temperature, PAS level and more.
Specifications:
36V350W Brushless Gears Motor
Maximum Speed is about 20 mph
Multifunction LCD Display
Hidden Quick Release Battery 36V10AH
New design Aluminum Alloy Frame
21 gears
Suspension aluminium alloy front fork
Front and rear 160 disc brake
3W LED headlight with USB mobile phone charging port
Charging time: 4-6 hours
Weight: 21 kg (46 lb)