Electric bike alliance:One man can ride faster, A group of man can ride farther
Views:38985 Classification:blog
When you ride an e-bike alone, you may feel comfortable and free, with space to think for yourself and ride as fast as you want. But one ride is also a lack of security, occasionally travel with peers, or to join the cycling association, for if you have love for electric bicycles, is a way of life is a kind of happiness, and electric bicycle can solve the "are you afraid of couldn't catch up with fellow", "it can be as ordinary bicycle movement","to rest tired legs "and so on. Afraid of not fitting in? HOTEBIKE offers this tips.
You've probably never ridden with a group of people before. Want to try the fun of group riding? Do the following points: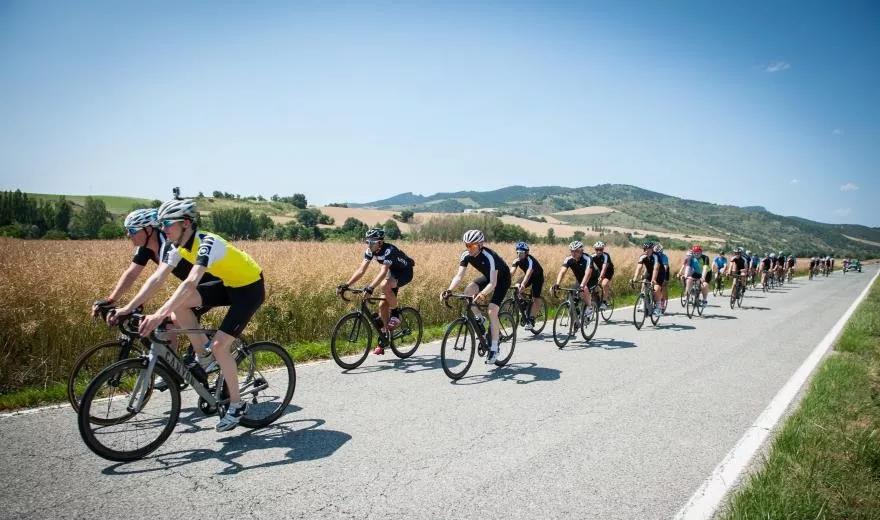 Whether it's a weekend club ride, a race, a commute or an electric bike ride with a friend. Riding in a well-coordinated e-bike team will reduce wind resistance more effectively, allow you to go faster and farther, and is a great way to socialize.
You may be a little uncomfortable at first, but with a bit of experience and some guidance, it becomes easier to ride in groups. Riding in a small group and being able to follow the wheel of the rider in front of you closely is a skill, but one that is not difficult to learn.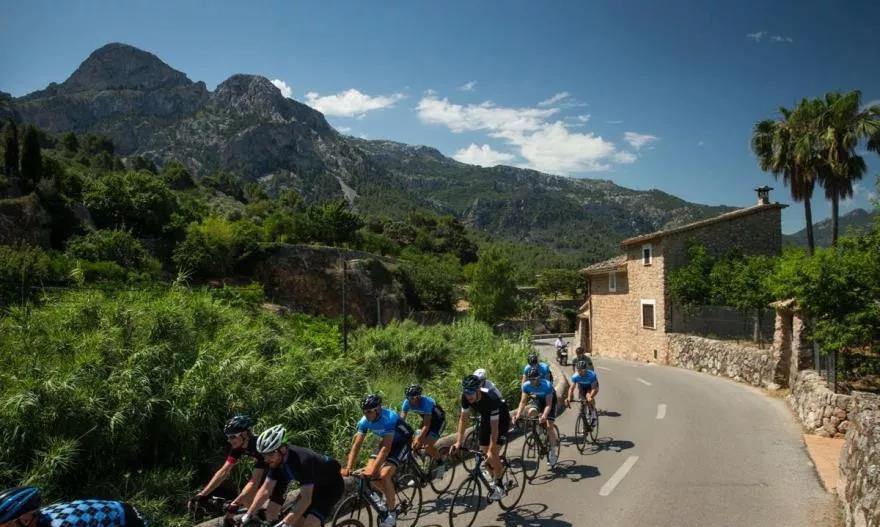 1. Your front wheels should not overlap the rear wheels of the driver in front
This is the most important rule of collective riding safety. We usually want to be as close as possible to the front driver so that we can get the most out of the break effect, but don't overlap your front wheel with his rear wheel. The danger is that if the driver in front of you suddenly moves horizontally on the road, your wheels will collide, possibly causing the whole group to crash. This is one of the most common causes of car accidents in professional peloton.
2. Ride at a steady speed and keep your course – don't brake suddenly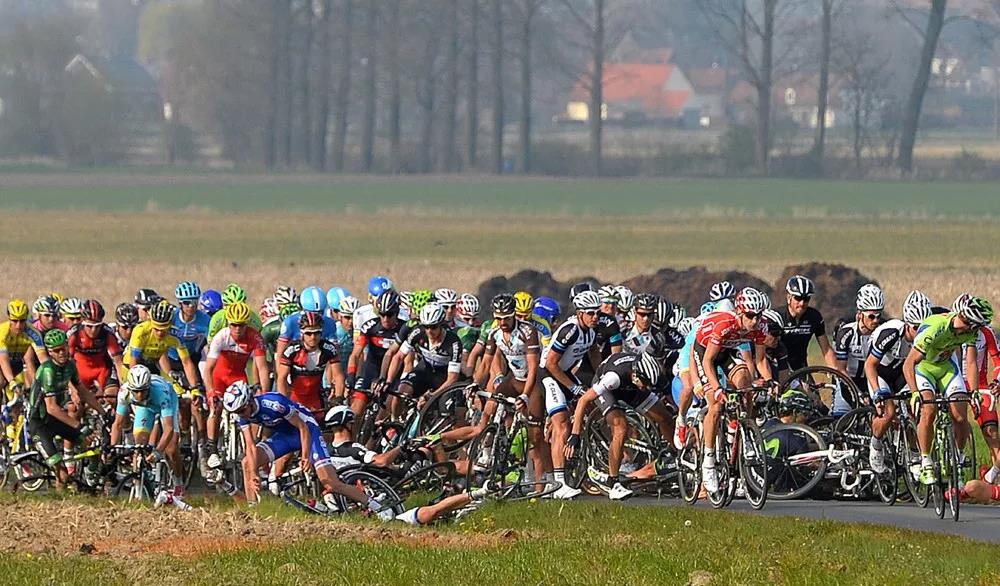 When riding a bike, it is important to consider the safety of the people around you. Avoid any sudden or unpredictable behavior that might endanger the rider behind you.
So, keep your own track and avoid moving left and right when riding. Of course you may need to change direction to deal with the danger ahead, which is why you need to see what the danger is and have plenty of time to tell the rider behind you to change lanes in time with a hand signal or a verbal warning. If you must change lanes from your group's ride route, make sure you signal to the person behind you that you intend to change direction.
Sudden braking is very dangerous because the cyclist following you cannot react quickly. Therefore, brake in a slow and predictable manner. For example, when preparing to cross an intersection, one of the correct actions is to slow down, shout "slow down" and gesture to the driver behind.
3. Follow the wheels in front of you
Most electric cycling groups have two rows of riders. Follow the rear wheel of the driver in front of you, and don't put yourself in the middle of the two drivers side by side. Because you want the best traction, it also means that two cyclists can be tied.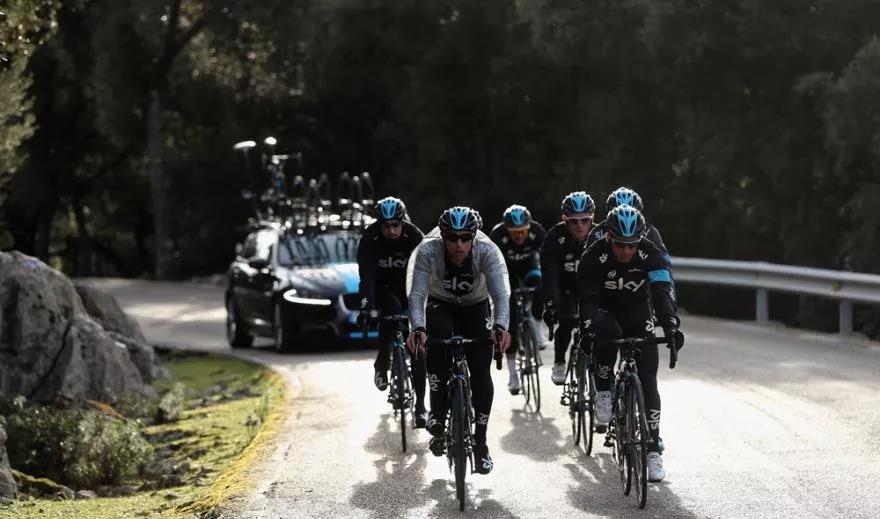 The other thing is to lean slightly to the side of the car in front of you, so that if something happens, like the rider in front of you suddenly slows down, you have room to move to his side to avoid collision with his rear wheels.
On the indoor track, the old bird will tell you to ride on the right side of the front wheel, so that even if they fall in front of you, you can quickly pull back to shore to avoid falling. The same goes for outdoor road riding.
If you're new, it's best to follow along for the first time and watch and learn the club's collective riding style.
4. Warning
When you are following the driver in front of you, you cannot see the danger (potholes, roadblocks, etc.) on the road ahead because your view will be blocked. Therefore, you need verbal and simple body movements to help the cyclist follow more safely.
Verbal calls include "pit," "car," "slow down," "left," "right," "stop," and so on.
There are various gestures that can be used for different road hazards, such as pointing to a pit in the road; Put your hand behind your bike and point in the direction you want to move. To slow down is to put your hand on your palm and make a slap gesture.
These things can be learned easily and quickly by working with groups. Note that when pointing out a danger, do so in advance, making sure to give enough time to those behind you and not to leave it until the last minute.
5.Obey the traffic rules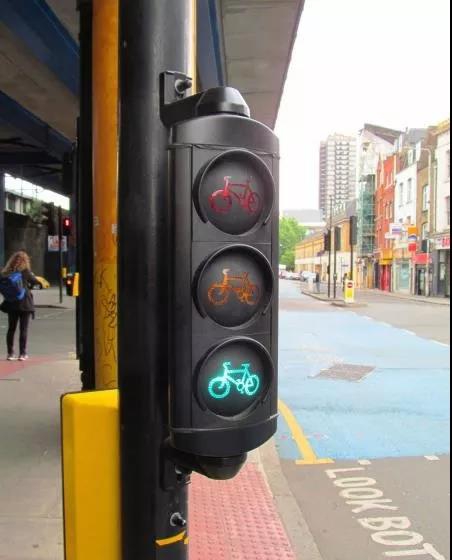 There is nothing to be said for this. When riding in a group, especially as a leader, consider that your actions are responsible for yourself and others.
6.Stay relaxed
Finally, remember to ride in groups and stay relaxed. Being a few tens of centimeters away from the driver in front of you can be a bit nerving for your first experience, but try to keep it relaxed. Nerving can lead to mistakes or panic. Remember to relax, chat with the rider next to you, and enjoy the ride as a team.
7. Most important——Choose the right electric bikeffor yourself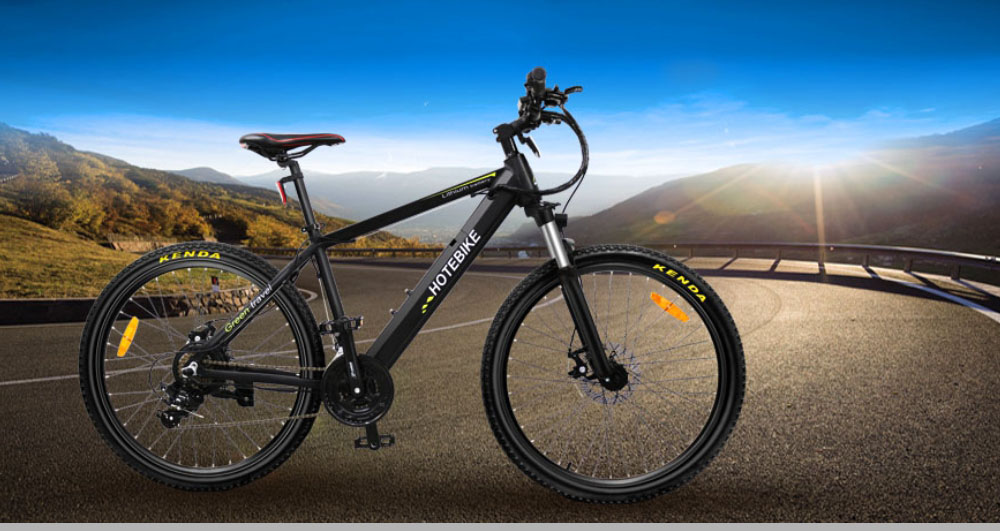 【Upgraded Design】1) Removable hidden 36V 10AH Lithium-Ion battery; 2) 36V 350W high speed motor; 3) Premium 21 speed gear derailleur; 4) Reliable 160 disc brake; 5) 3W LED headlight for night riding; 6) Multifunctional LCD display panel; 7) Range per charge: 35-50 miles; 8) 26 inch light & strong aluminum alloy frame; 9) easy and fast installation following the guide
【Hidden Battery】36V 10AH removable Lithium-Ion battery, can reach an extra long range up to 35-50 miles per charge, and a full charge takes just 4 hours. The compact battery is hidden in the oblique bar, and it's removable, invisible and lockable. 350W high speed brushless motor make the ebike deliver the best in class acceleration. Lightweight 26'' aluminum alloy frame and sturdy suspension fork ensure smooth rides on different road surfaces. NOTE: bike and battery will be shipped separately
【Brake & Gear System】Front and rear mechanical 160 disc brakes provides more reliable all-weather stopping power, which keep you safe from any emergency with a brake distance within 3 meters. 21 Speed gear increases hill-climbing power, further range variation, and greater terrain adaptability. According different road condition, such as flat, uphill, downhill, the e bike can be adjusted to different gear speeds. Reduce the strength and pressure of your legs effectively
【LCD Display Panel & LED headlight】Equipped with a front LED headlamp for safer night riding, which is controlled by the intelligent and exclusive LCD display panel. The panel shows lots of data like Distance, Mileage, Temperature, Voltage, etc. You can also change between the 5 levels of pedal assist mode with the panel and have a more customized riding experience. Comes with a 5V 1A USB mobile phone charging port on the headlight for a convenient phone charging on the ride
【3 Working Modes】E-bike & PAS (pedal assist mode) & normal bike. With the 5-speed shift button, you can change the electric assist power according to your needs. You can also choose the E-bike to enjoy a long time travel.
【One Year Warranty】One-year warranty for the motor, battery and the charger, just buy with confidence! The ebike has finished most assembling before shipment. The electric system is assembled, you just need assemble front fork, front wheel, handlebar, saddle and pedal