Fat Cyclists How to Choose the Right Electric Bike
Many obese cyclists are discriminated against, which is completely wrong. Everyone has the right to ride a bicycle; obese riders should not feel pressure to lose weight, nor should they feel pressure because we are not part of the bicycle lane. Still, there are some additional challenges for our big-size cyclists, such as finding the right bike and clothes. This article is about how to deal with these challenges, so you can enjoy cycling, no matter what your weight is.
Exercise is more important to health than the number on the scale
Studies have shown that the numbers on the scale are not important, and it is important that you exercise. Fat people who exercise regularly may be healthier than those who do not exercise.
Dr. Glenn Gaesser, a professor of sports and health at Arizona State University, said: "What we have learned is that a body that is constantly exercising is usually a healthy body, whether it is fat or thin." He said: "If you exercise regularly, You don't have to use your weight to judge your health.
So, if you are fat, don't pay attention to the numbers on the scales. Don't think that you are too fat to ride out on a bicycle. Go out, ride a bike, have fun. Whether you lose weight or not, you will become healthier!
Cycling is for fun, not for weight loss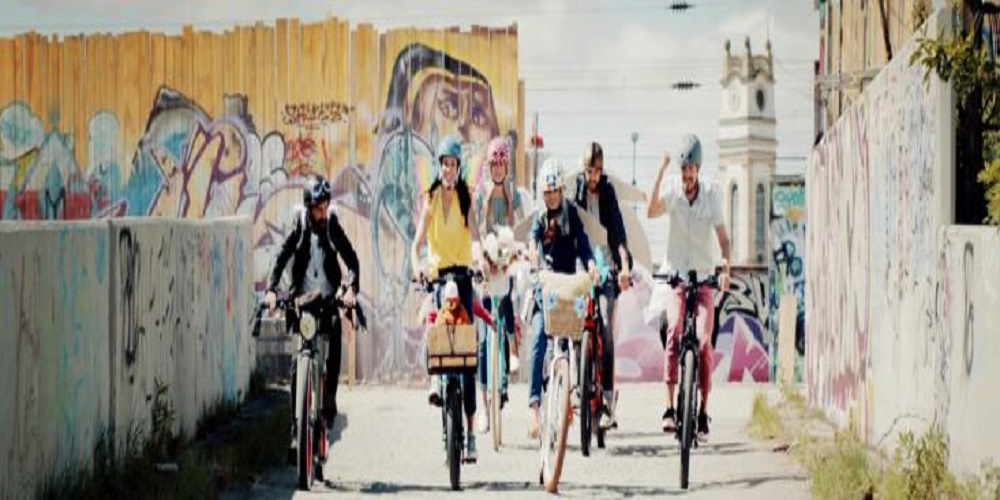 Cycling is good for people who are heavier because it puts less stress on your joints and bones. More importantly, this is a perfect workout because it is fun. I can easily enjoy two hours of riding – but after five minutes on a stationary bike, I feel bored. Think of cycling as fun, not exercise. Don't think of it as something that should be used to lose weight.
How to choose?
1.Fat biker special bicycle
If you plan to start cycling, remember that most bikes are designed for people weighing less than 220 pounds. If the cyclist is too heavy, the warranty period for many bicycles is virtually ineffective. If your weight is significantly more than 220 pounds, consider buying a bike designed for heavier people. If you have enough money, you can buy a custom bike made of chrome from the bicycle store, which is thicker and has a larger inner diameter.
If you don't have that much money, buy at least one good quality bike and check that there are no weight restrictions during the warranty period. Your bike shop may have to call the manufacturer's representative to check it out.
2.Buy a suitable bike
There are many different types of bicycles. Some are more suitable for obese cyclists than others. For example, a race or road bike needs to bend forward on the crossbar. These can be uncomfortable. Some cyclists find that upright bikes are more comfortable because they allow for a more natural posture. They also leave more room for the big belly if needed.
A cruiser-style bike allows you to ride in a comfortable, relaxed position. These bikes are usually very strong
Another option is that mountain bikes are usually stronger than other bikes because they are designed for rough use.
Finally, no matter what you do, don't buy those shiny bikes from department stores. These are usually rubbish, so the price is very low. I also heard that they were falling apart on the first ride, probably because they were assembled by people who knew nothing about bicycles. Also, many bike shops won't even work on them, so you won't be able to get enhanced component.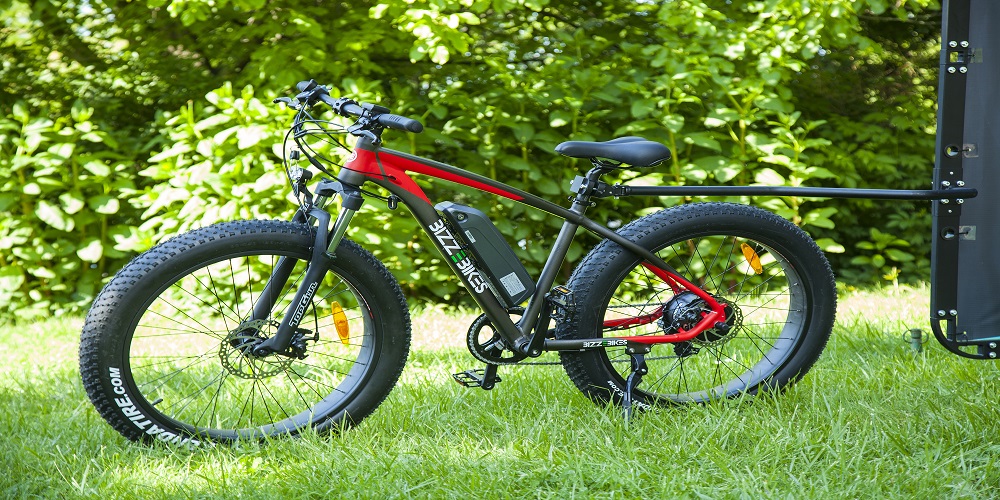 3.Buy a comfortable saddle
Of course, make sure you have a comfortable bike saddle. If this is more than you want, you may want to make sure that a cheap and comfortable saddle rides softer.
4.As many gears as possible
Some bicycles have three chain rings (not two) on the front derailleur. This extra chain loop is sometimes referred to as the "grandmother ring" because it makes cycling easier. There is nothing wrong with this! I always choose a bicycle with as many gears as possible. I want to make cycling easier, not more difficult, so I can have fun.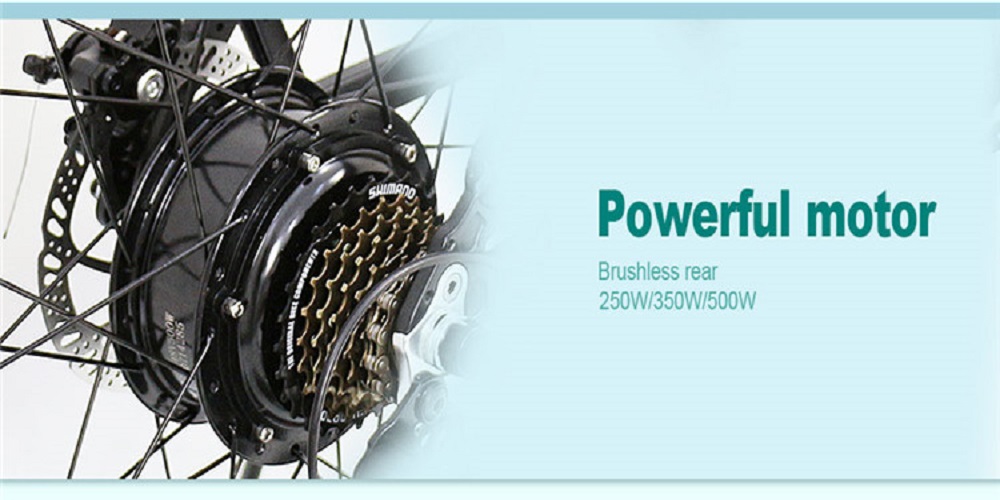 5.Consider buying an electric bike
If you live in a hilly area, the idea of riding up the mountain is daunting, consider buying an electric bike. This will turn a terrible journey into a fun journey! An electric bike will make you feel like an Olympic athlete and will level the mountain. So, if you are just starting a biker, or where you live, where you are up and down, consider starting an electric bike. When you ride a bicycle, it feels very interesting to be like Superman!
Moreover, you can still get a lot of healthy exercise on the electric bike. It turns out that electric bicycles burn almost as much calories as regular bicycles. If you are burning calories, it is obvious that you are exercising. Read about how many calories you can burn electric bikes here. In addition, research shows that most people who buy electric bikes will eventually ride more than people who buy regular bikes. This is especially true for women.
6.Go out!
Go out and ride a bike! Don't let your body stop you, no matter what it is. If you need time to build your confidence, start with a quiet cross-country track. If you like, just stay there! Or ride on the road, don't let anyone make you feel that you don't have the rights like them. Whether you ride for 5 minutes or 5 hours, the key is to be happy. Don't think you have to ride a bike to meet someone else's standards. Remember, even a five-minute workout is good for you. Oh, I always think that it is not embarrassing to push the bike to the mountain!
HOTEBIKE A6AH26F is a high power best electric bicycle from a company specializing in electric bicycles. The A6AH26F is a fat tire mountain bike that is suitable for both outdoor and normal road use.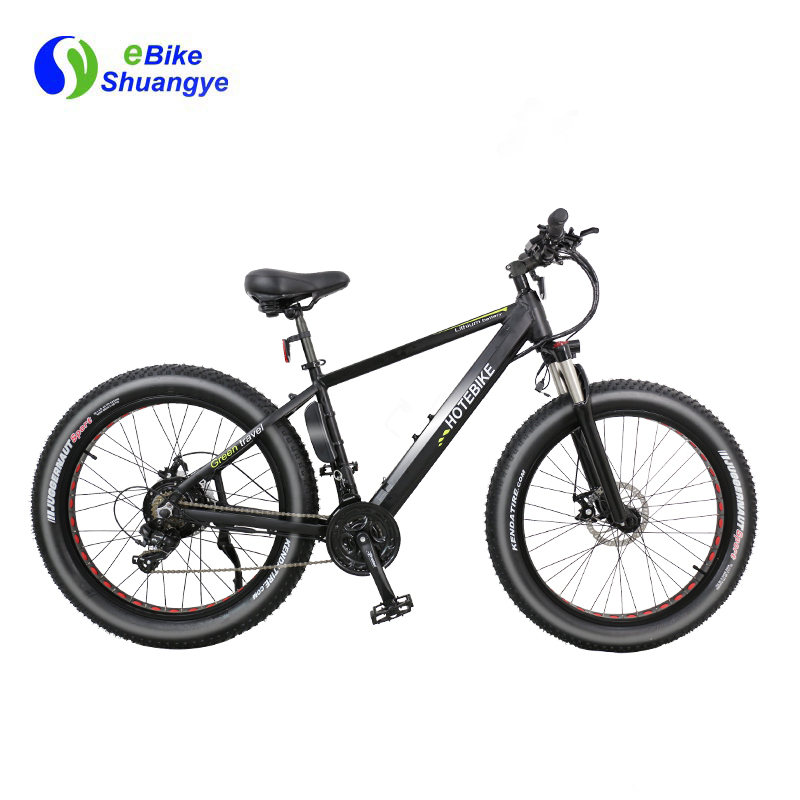 More detail information click the link below: