Don't let the "mini folding" in its picture fool you. HOTEBIKE 20 inch Folding Electric Bike can quickly fold when you need some extra room, and packs quite a punch when you're ready for action.
Folding Electric Bike 20 inch mini alloy ebike frame 36V 350W A1
Mini Electric Bicycle, 36v 10ah battery, 160 disbrake, max speed 30km/h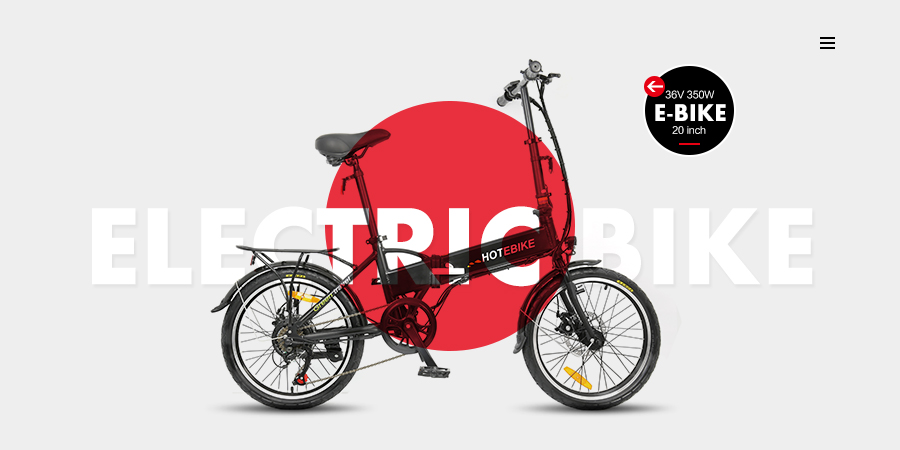 Foldable bikes are a versatile and often-overlooked cycling option. Maybe your studio apartment has limited storage place, or perhaps your commute involves a train, several flights of steps, and an elevator. A foldable bike is a cycling problem-solver and a bundle of fun packed into a small and convenient package.
This 20-inch wheeled bike folds smaller than many models on the market, thanks to the proprietary double folding mechanism on the frame, which can be broken down into thirds, so it can even be put in after shrinking the trunk of the car.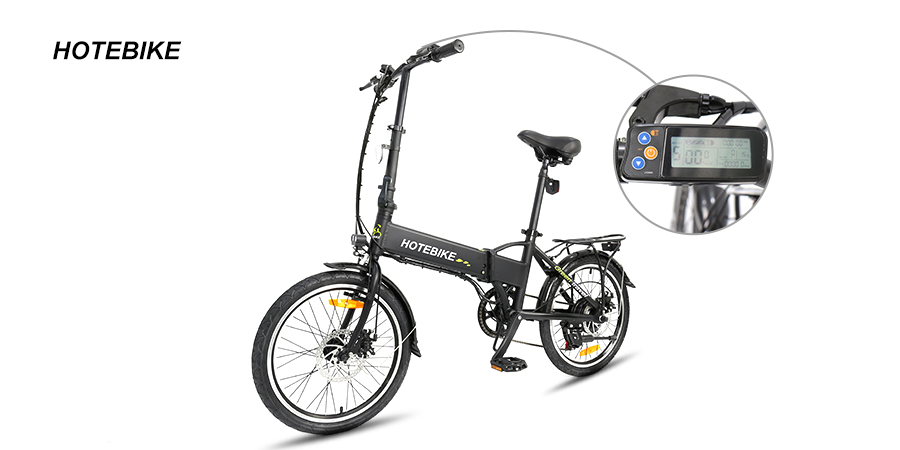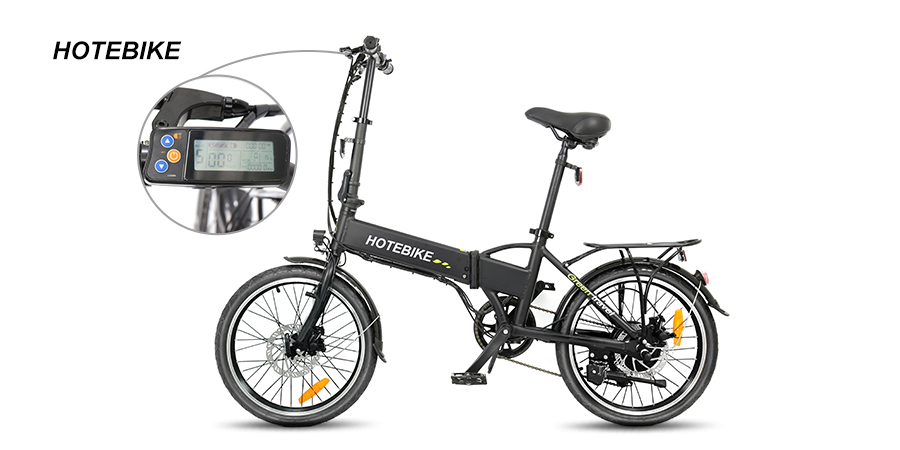 Main specifications
1.Max speed 30km/h
2.motor power 36V 350W
3.lithium battery 36V 10AH
4.6061 Aluminum alloy frame
5.Front and rear 160 disc brake
6.1:1 PAS mode, range 50-80km per charging
7.Short charging time-only 4-6 hours
8.Shimano 7 speed gear
9.Multi function LCD display, one headlight
10.Tyre 20″*1.75
11.20 inch bike
Three riding modes
3 riding modes. The first mode is all-electric riding, that is, you only need to gently press the thumb throttle, the bike will go forward without using pedals, just like a motorcycle. At the same time, because the LCD880 contains 5 assist levers, you can easily control the riding speed, making riding safer and more convenient. The second mode is to use the pedal assisted riding. You only need to step on the pedals, there will be power assist, so that you can get the pleasure of riding and don't have to be so tired. The third mode is to combine the thumb throttle and pedal assist, which is the modest way for most conditions.
Component Diagram of the Handlebar
1. Comfortable grip
2. Brake lever
4. Aluminium Alloy Handlebar 
3. Waterproof Multifunctional LCD880 Display
5. Bike bell
5: SHIMANO 7 Speed gear
7: Thumb Throttle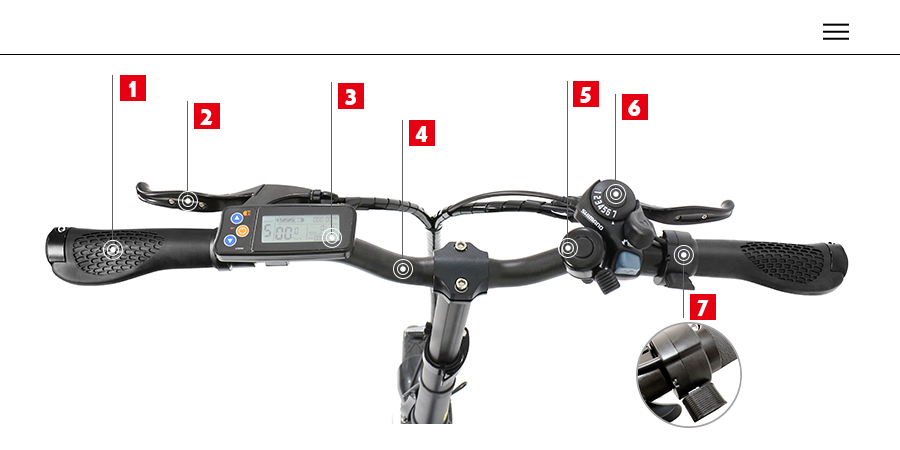 Multifunctional LCD880 Display
1. Up Button
2. Electric System ON/OFF Button
3. Down Button
4. Speed (KM/H or MPH) 
5. Pas Level
6. Headlight Symbol
7. Single Trip Time
8. Environment Temperature (℃ or ℉)
9. Distance (KM or Mile)
10. Motor Power
LCD is a very important part of electric bicycles, and our LCD880 allows you to view more than a dozen data, such as max speed, etc., which facilitates your riding.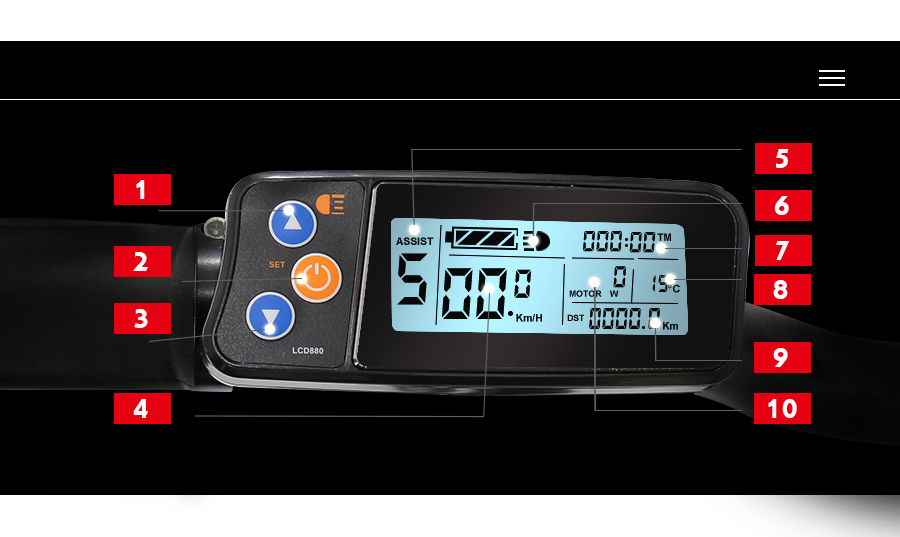 SHIMANO 7 Speed Gear with Derailleur
Shimano 7 speed gear increases hill-climbing power, further range variation, and greater terrain adatability.
Front and rear mechanical 160 disc brakes provides more reliable all-weather stopping power, which keep you safe from any emergency.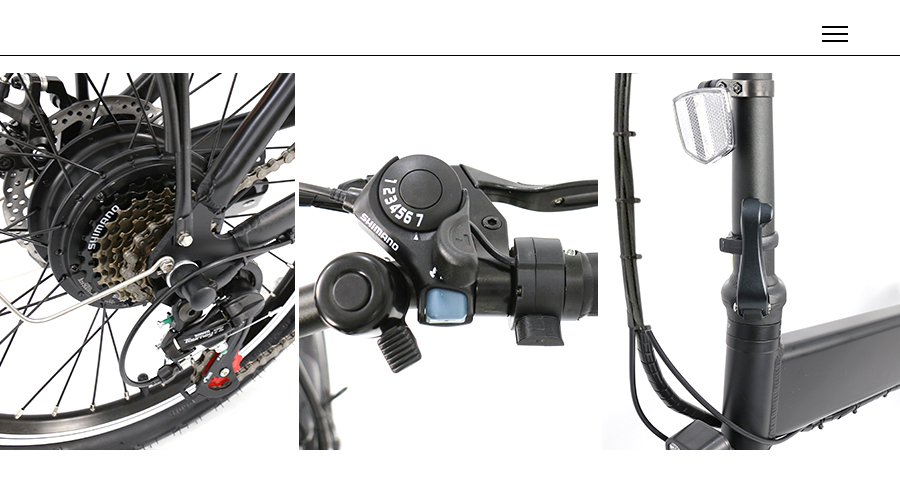 Independently Designed 6061 Aluminum Alloy Frame
The classic aluminum alloy frame is light and strong, and it is not easy to rust. It is a good quality but affordable choice for bicycle frame materials.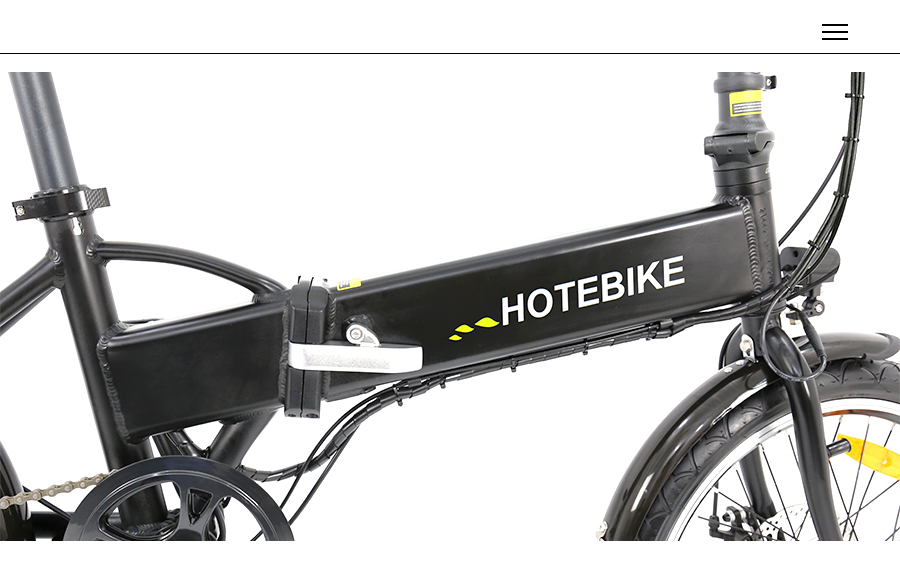 36V 350W Brushless Motor
Max speed: 30km/h (about 18Mph)
High Efficiency: More Than 80%
Low Noise: Less Than 60dB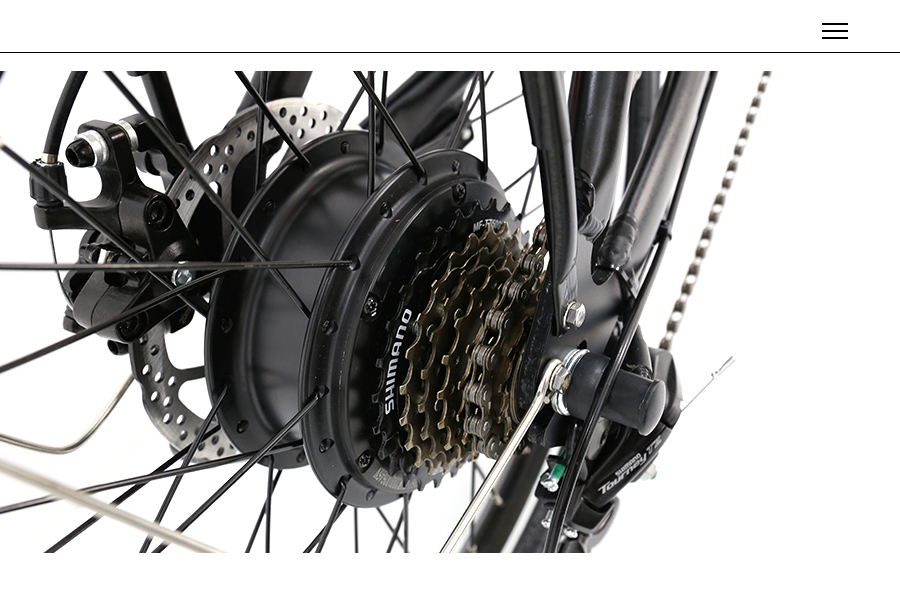 More Details
Kenda 20-inch tires, the quality of a big brand tire is guaranteed, and the service life is longer.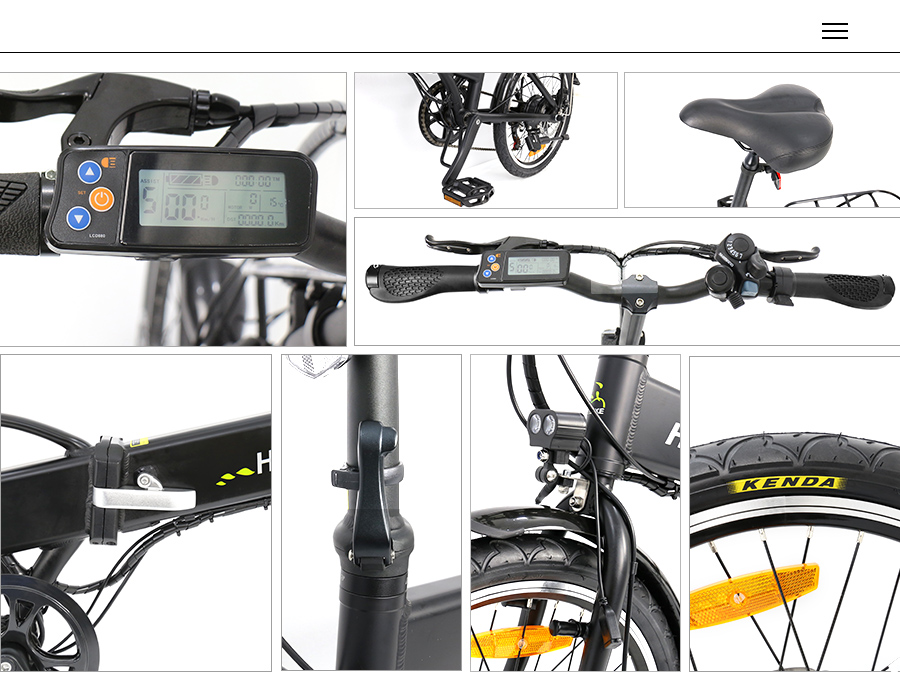 Dimension