Fully Suspension Ebike 500W (A6AH27.5-S)
A fully Suspension electric bicycle, it has a different experience than A6AH26. Suffice to say, it will look even more perfect!
HOTEBIKE Full suspension electric mountain bike allows you to have fun on rough mountain roads and uneven roads.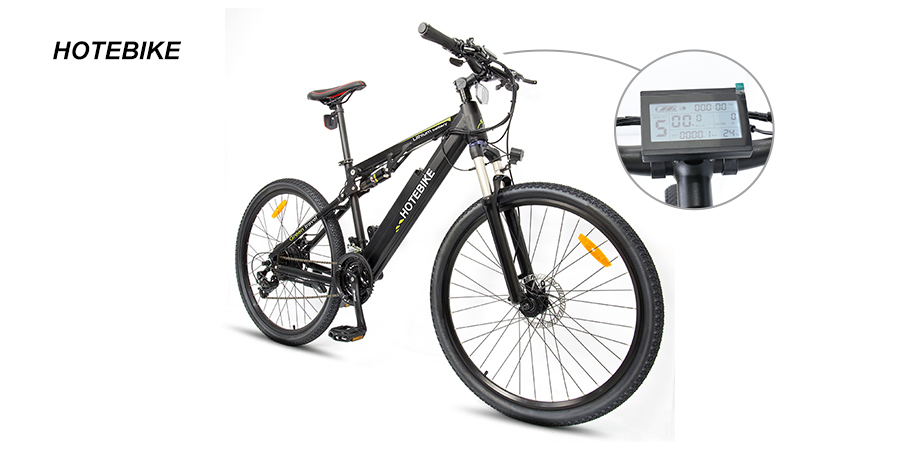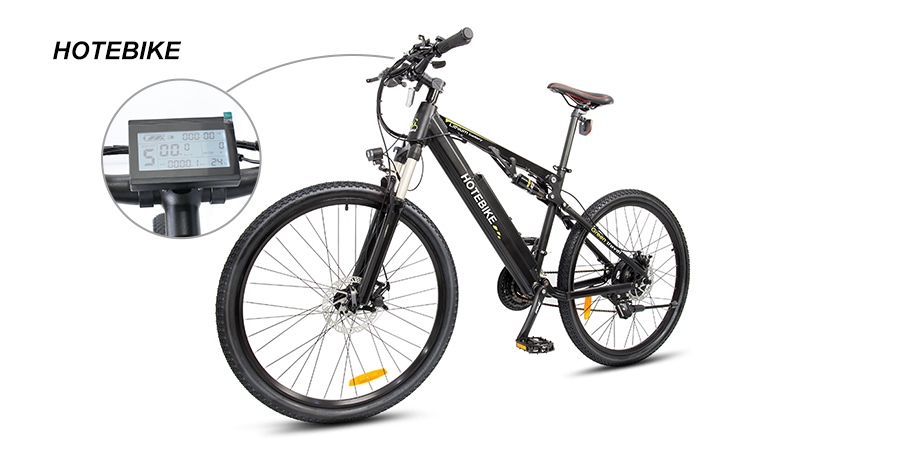 Pure Electric Mode (thumb throttle) & Intelligent Pedal Assist Mode (combine throttle & PAS) and Pure Manual Mode (pedaling) mean that you will be ready for whatever road condition comes and It's easy to choose the way you like to ride.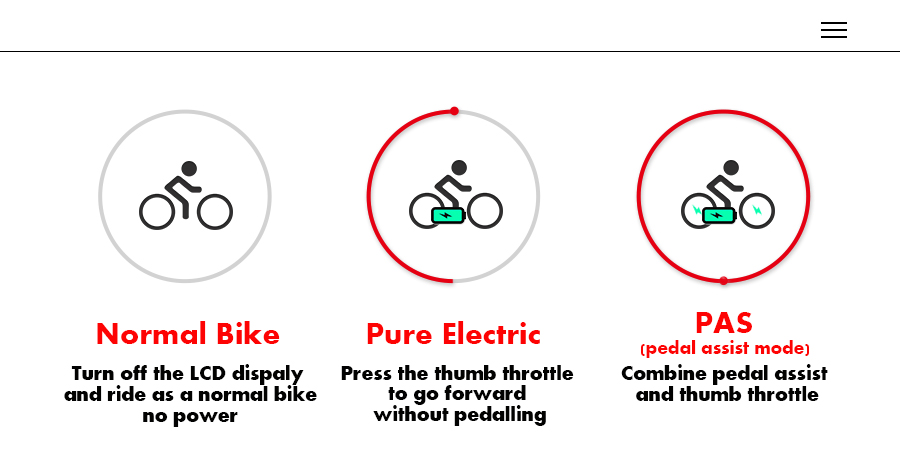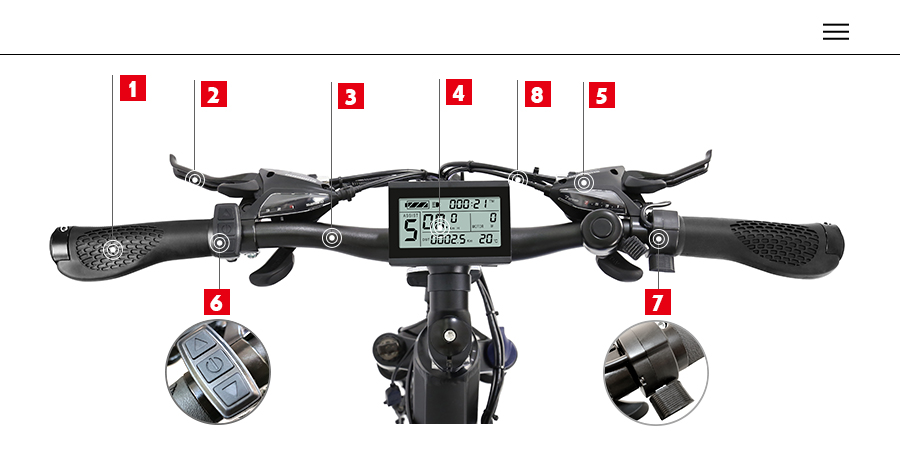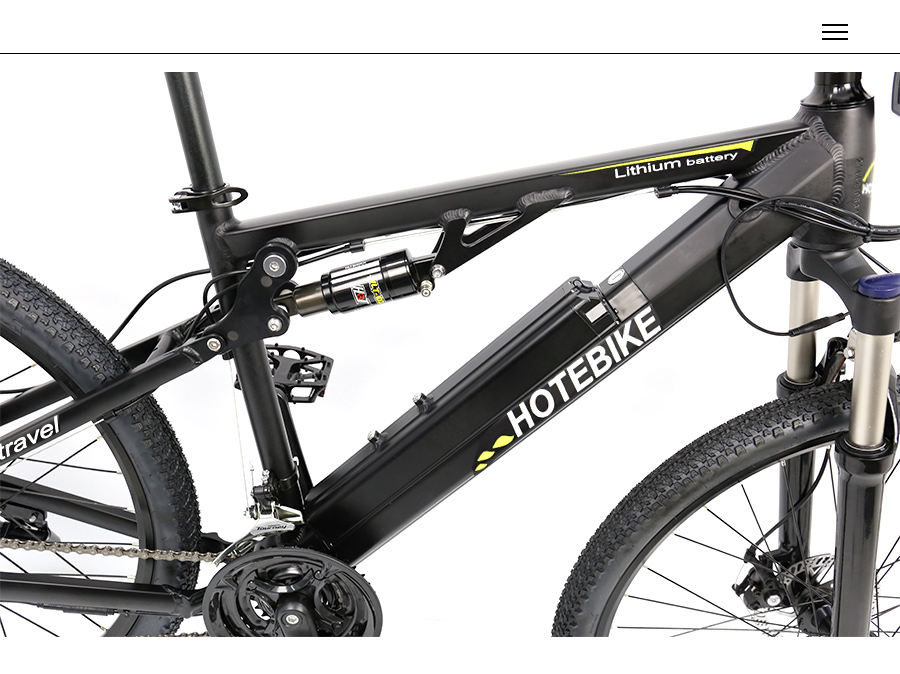 The shock absorber is clearly visible, allowing you to drive easily on rough roads, maintaining its unique and powerful stability!
The aluminum alloy frame exclusively designed by HOTEBIKE looks simple and elegant in appearance. HOTEBIKE hides all the designs in the details, which is perfect everywhere!