Large capacity battery to meet your riding needs
60V 18AH triangle battery specifically designed for HOTEBIKE electric bike A7AT26 The battery is designed to be put into the frame, making the bike look like a normal mountain bike without battery. With high capacity and low internal resistance, you can charge and discharge the battery at any time.
Easy to install and remove. The battery uses high-tech technology, with waterproof design, long cycle life, small size and light weight. Easy to transport and safe to use.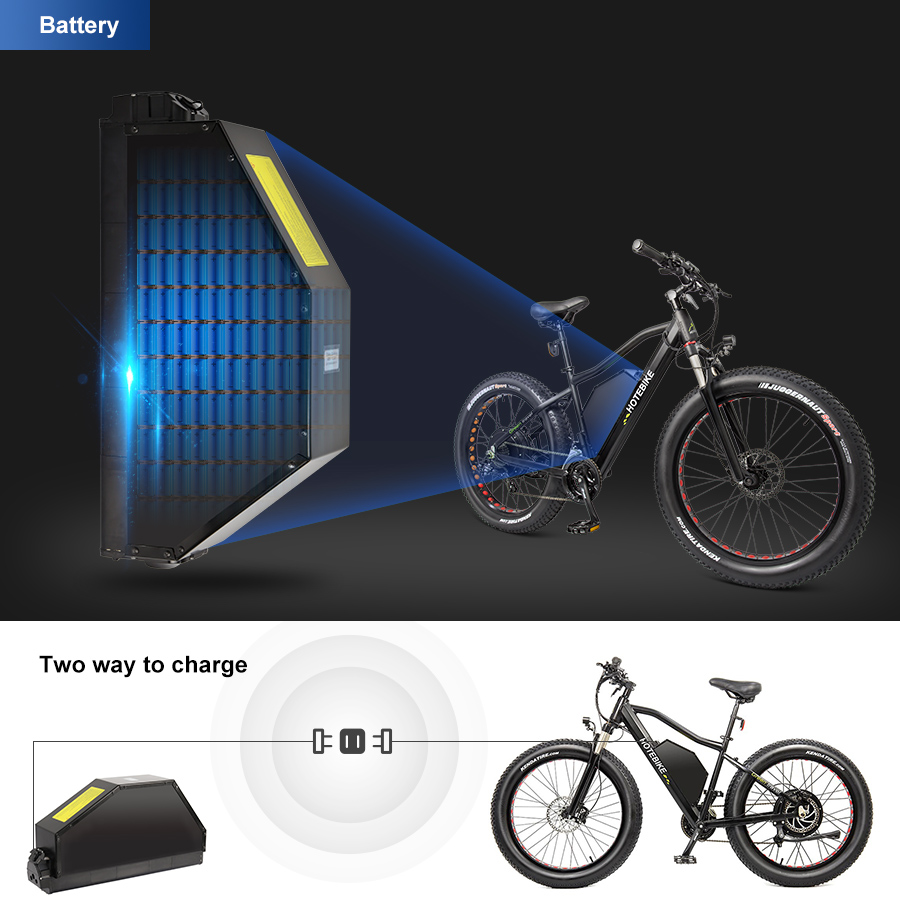 The battery is not allowed to approach high temperature heat source

Battery charging environment temperature is between -5℃ and +45℃

Avoid charging in direct sunlight

Need to use a dedicated charger for charging

There should be no short circuit at the battery interface

Do not leave the battery in damp places or in water

Do not disassemble the battery or modify it without authorization

Do not apply external force to the battery or make it fall overhead

When the battery is not in use, it should be stored in a cool and dry place, and be insulated to prevent the heavy pressure and children from touching, and should be fully charged every two months