How much is the cheapest electric bike?
Views:47827 Classification:blog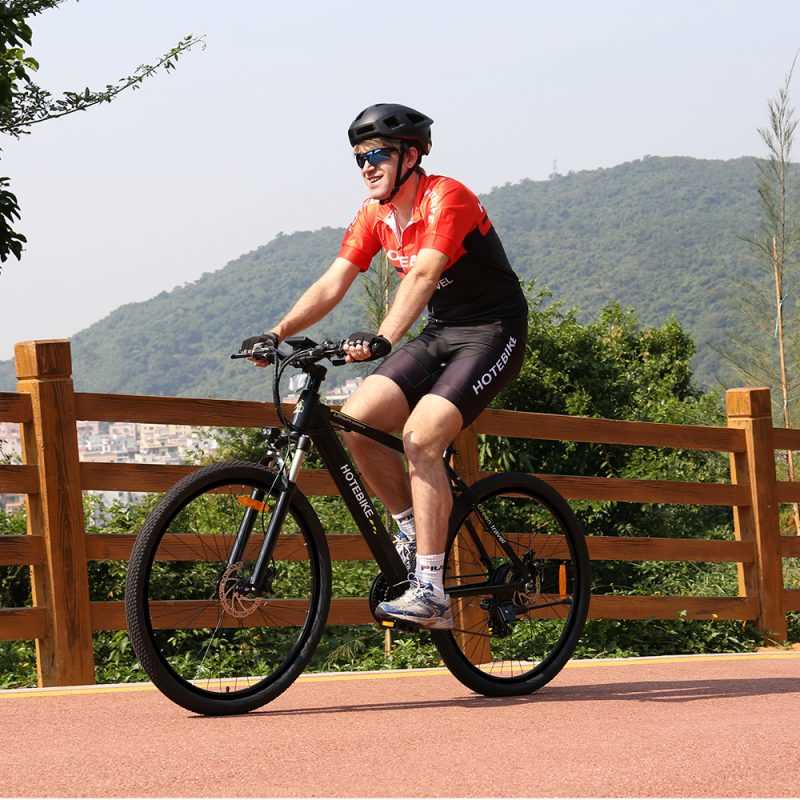 Although electric bicycles now constitute the fastest growing part of the bicycle industry, there are still some obstacles to overcome before gaining wider mainstream acceptance. Perhaps the biggest problem among these obstacles is that consumers feel that this type of electric bicycle is too expensive, and some models sell for more than $5,000, which further proves that the price is ridiculous. But as the market continues to mature, we are now beginning to see some reliable options with prices far below this level, including the latest hotebike A6AH26 350W, as an electric bicycle that looks great and is fun to ride. It left a deep impression.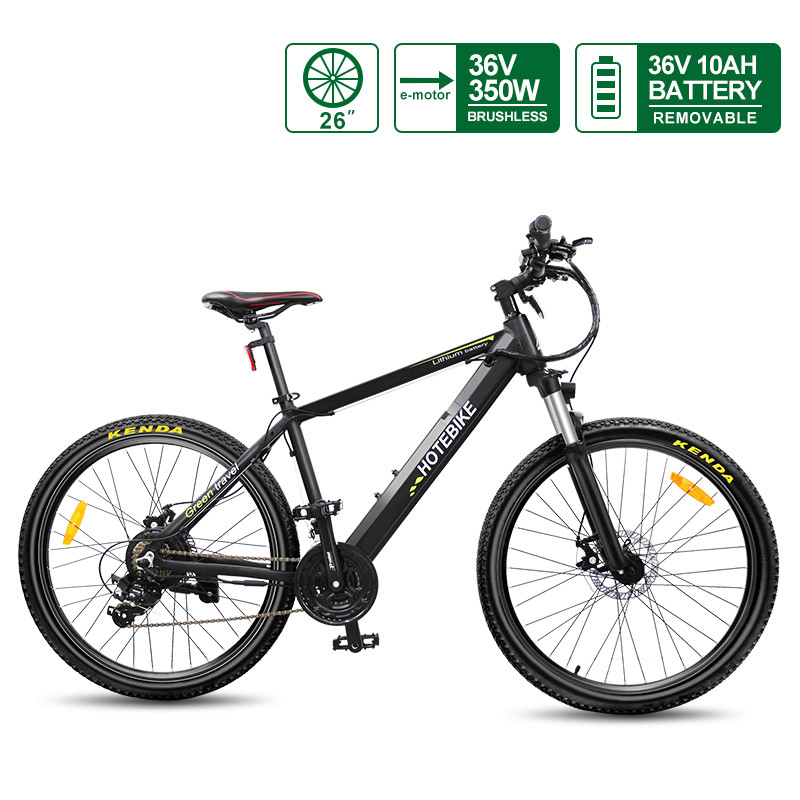 The A6AH26 electric bicycle provides Shimano 21-speed derailleur, which is very cheap (at least in the electric bicycle industry), starting at only US$1,099. The A6AH26 is equipped with a 350-watt rear hub motor and a 36-volt, 10 amp/hour battery pack, making it competitive with many traditional bicycles on the market. These components provide stable performance for this electric bike, and make it a viable choice for anyone who wants to get an electric bike but doesn't want to spend a lot of money.


I actually ridden the 21-speed version of the A6AH26 electric bike, which left a deep impression on me overall. The gear system used in the A6AH26 includes the Shimano 21 transmission system, which provides unparalleled versatility in a single-speed version. So its price is $1,099, which is still much cheaper than most competing products.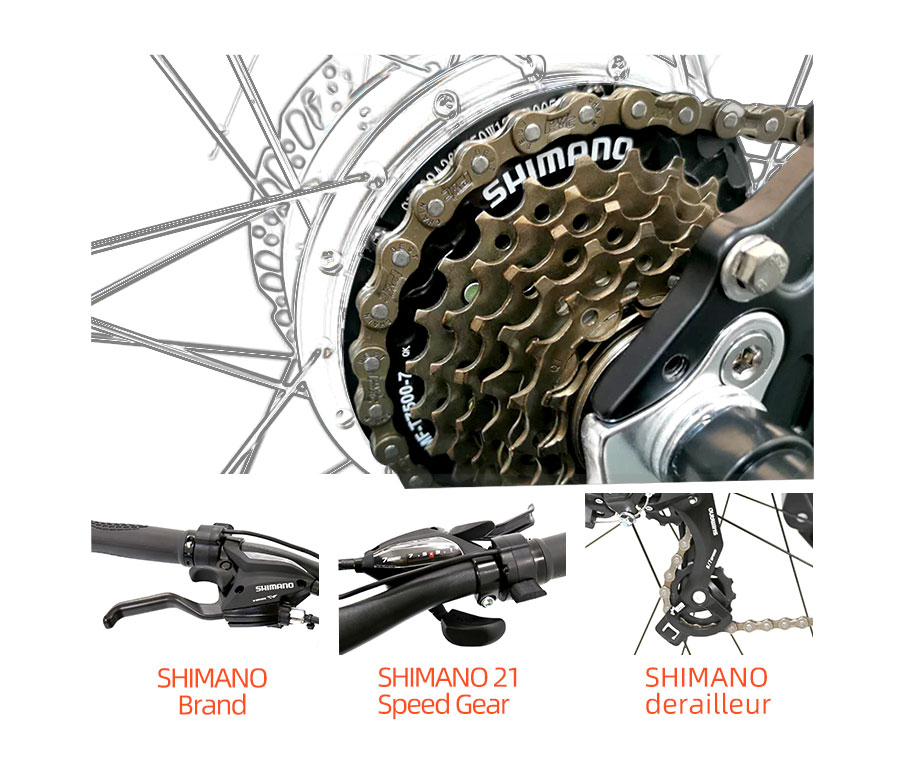 The 21-speed gear transmission is paired with the five-stage assist assist system of the on-board electric motor. This provides riders with multiple options to seamlessly switch between gears and power modes to meet their individual needs. In fact, it will take you some time to determine the best settings, but when set up, you can dexterously climb steep hills and move forward at a good speed, while also saving battery life. When riding an electric bike for the first time, naturally tend to raise the pedal assist system to the highest level and cruise as fast as possible. But this method may eventually drain the battery quickly, so finding the right balance is essential to maximize battery life.


Speaking of this, before the battery needs to be recharged, the estimated range of the A6AH26 model is listed between 20 and 40 kilometers. Of course, it depends on how much you rely on the pedal assist mode and how much energy you put in. However, considering that some electric bicycles have more than twice the cruising range of A6AH26, these numbers are still relatively small. This means that you will often find yourself closely monitoring battery life and avoid prolonged use of higher levels of pedal assistance to prevent the battery from draining during the ride.


The A6AH26 weighs 46 pounds, which is relatively light in terms of electric bicycle standards. This is an important factor for maximizing the battery life and the mileage obtained in the real world. Since it is very slim, it is easy to ride the bike even with the engine off. The same is true for most other electric bicycles I have ridden. When the battery runs out, many electric bicycles become heavy and clumsy beasts. This is not the case with the A6AH26. You will often find yourself gliding happily without any pedal assistance, which helps to further extend battery life.


As mentioned above, the A6AH26 electric bicycle provides five levels of pedal assist, although in most cases only the 3-level pedal assist function is very obvious. Levels 1 and 2 do not provide much useful help, especially when riding in a higher gear. But when you jump to level 3, the bike really starts to shine. Here, the rider will immediately feel a good jumping speed and climbing ability, because the rear hub motor can provide more power. Levels 4 and 5 can be further improved, making it easier to ride at faster speeds or to overcome steep slopes without panting. However, the extra power comes at the cost of battery life, so we tend to use it sparingly.


A6AH26 said that it takes about4-6 hours to replenish the battery, but in the test, it is found that the time is shorter than this.


Although most driving takes place on flat and level roads, you will find that you don't need to turn on the electric motor at all, because there is no electric motor at all. This electric bicycle is very similar to a traditional bicycle and is very light. Nevertheless, the accelerator pedal assist system is helpful when speeding up from stop signs and traffic lights and when climbing hills. However, if the drive is turned off while climbing and off-road riding in other places, it may be difficult to ride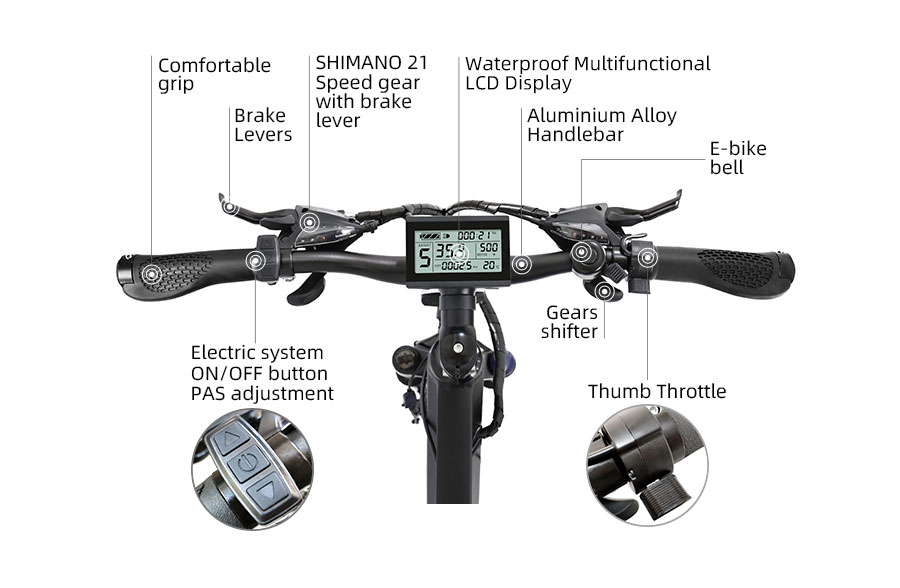 The rider can adjust the pedal assist level of the bicycle through the LCD screen and the three-button controller directly installed on the left handlebar. One of the buttons can turn the screen on and off, and the other two buttons can cycle through various options and controls as needed. In most cases, this means using buttons to increase or decrease the amount of power output by the motor to meet your needs.


The onboard LCD screen can also be used as a bicycle computer, providing time, distance, speed and various other indicators. It also dynamically updates based on the pedal assist mode you are currently in, highlighting the current battery life level. The display of the A6AH26 is roughly the same as the displays on most other e-bikes, which means it is easy to read even in direct sunlight, and it provides considerable information in a straightforward, simple format.


The design of the A6AH26 electric bike is both attractive and approachable, even for people who haven't been riding for a while. After climbing on the cushion, experienced riders and newcomers will feel at home within a few minutes. Even if no electric drive is used, this feeling will only be enhanced by the comfort and flexibility of the bicycle on the road. This makes it not only a multifunctional bicycle that can travel to and from the office, but also something you want to ride on the weekend.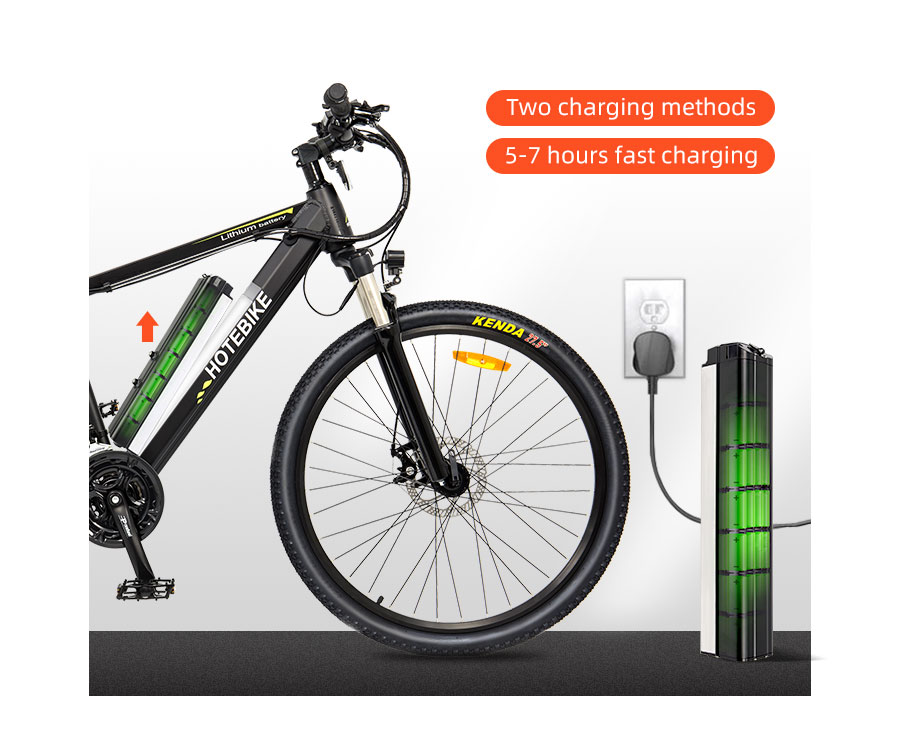 Part of what makes this bike so pleasant is its eye-catching appearance. A6AH26 gives it classic geometric shapes, but also happens to have some stylish modern design sense. For example, the hidden lithium battery, most bystanders may not notice that this is actually an electric bicycle.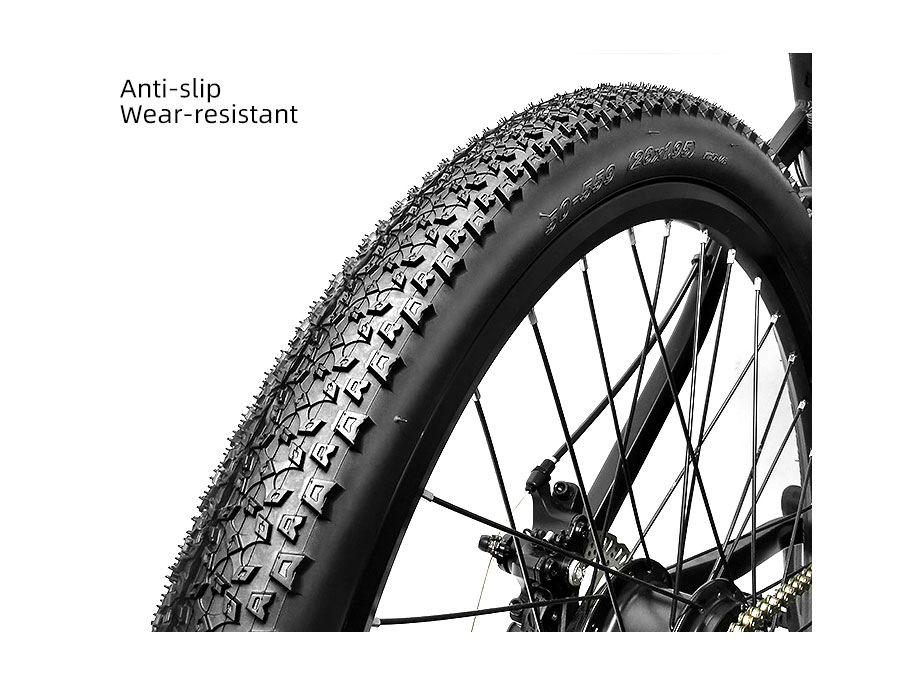 In addition, A6AH26 has made design choices, and all components are of high quality. For example, the A6AH26 gear set and mechanical disc brakes do a good job in this regard, they are all high-quality parts, and the standard Kenda tires are also very good.


A6AH26 electric bicycles are equipped with pre-installed headlights, which are more convenient to be powered by the battery of the electric bicycle. , And has little effect on the mileage of the bicycle. A6AH26 is worth recommending based on its price alone. Yes, it also has a larger battery and a longer battery life. But with all these features, you may spend more money on this. What A6AH26 10AH 350W does here is to provide a bicycle that cleverly crosses the boundary between cost and performance, providing a high cost performance while retaining a good experience.


If you have been considering buying an electric bicycle for some time now, but you have concerns due to cost issues, then A6AH26 may be your choice. It is very likely that you will be pleasantly surprised to find what it brings, and your wallet has not quickly deflated. Both interesting and practical, this is an electric bicycle suitable for the public.


Is there a better option?


Of course there are better electric bikes, but not at this price. However, if price is your biggest concern, it is difficult to find a more cost-effective model than A6AH26.


Is it durable?


The A6AH26 feels like a sturdy, well-built electric bike, and it will still be a viable option even for everyday cyclists in the coming years. The aluminum alloy frame is durable and the components are durable. The part that is most prone to wear may be the battery, which may lose some power over time. If you need to replace the battery in the future, hotebike provides quality after-sales service


Do you want to buy it?


If you want to buy an electric bike but have a limited budget, then A6AH26 is a good choice. Its low cost makes it a smart choice for riders looking for alternative ways to commute or just cruising nearby. This will be a popular electric bicycle.


Hotebike is selling electric bicycles, if you are interested, please click on hotebike official website to view