Sunglasses men,cycling sunglasses glasses mtb sport bike,polarized bicycle,sunglasses for bike,bike sunglasses,bike sunglasses women,5 sunglasses,bike goggles,eyewear goggle,mens goggles,riding goggles.
Polarized lenses are made using an injection process that ensures optical correctness which decreases eye fatigue and increases comfort.
All of our lenses block 100% of UVA, UVB, UVC rays as well as harmful blue light to 400nm.
Pick your style from 5 lenses of different shades and colors.
Incredibly lightweight design of the PC frame offers a comfortable experience – you'll forget you're wearing them!
1 glasses case with cleaning cloth
1 glasses bag, 1 glasses rope & 1 glasses band
1 polarized lens test card
1 pair of polarized lenses with 4 pairs of interchangeable original lenses
1 Inner frame for shortsighted lenses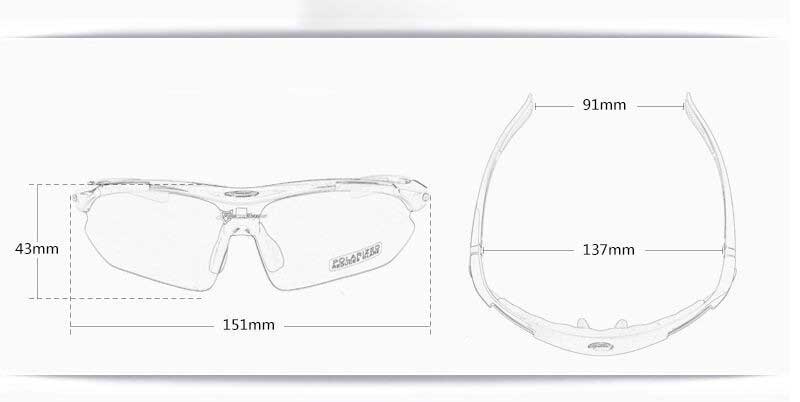 Removable cycling glasses
Htigh-definition large lenses / no pessure to wear ' tcomes with myopic frane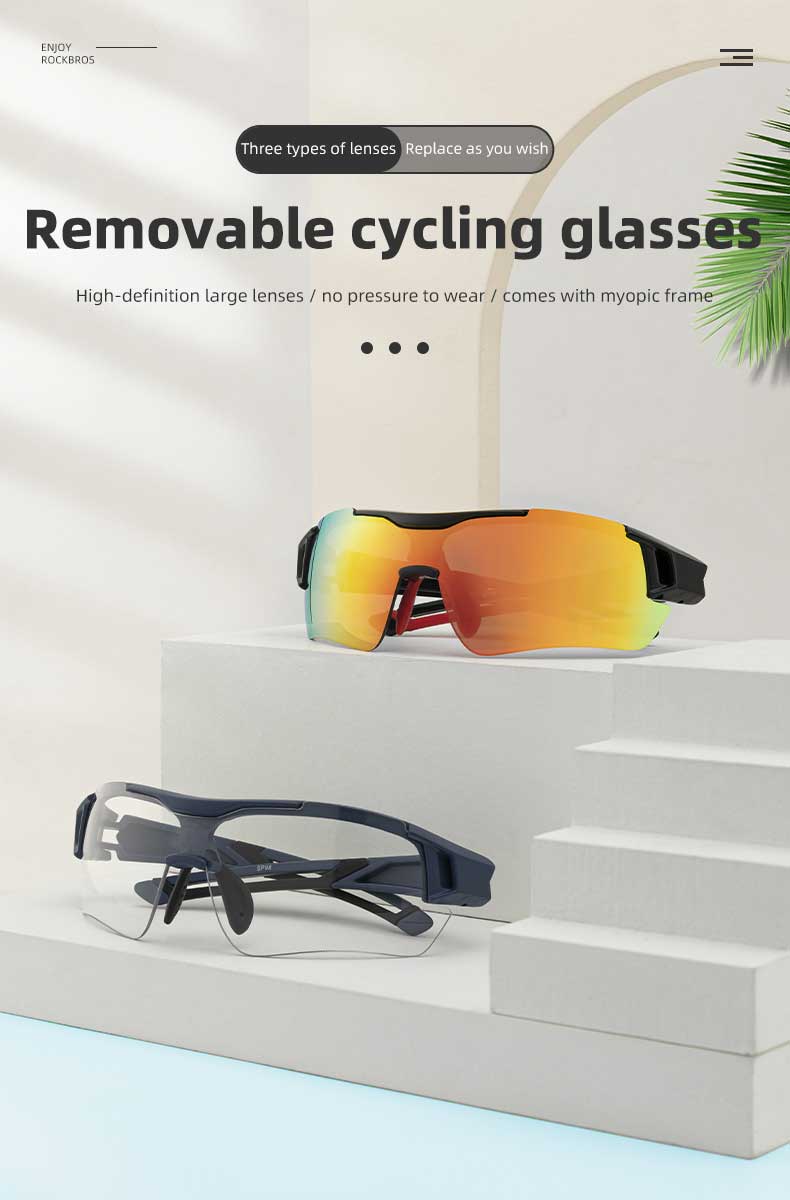 Product information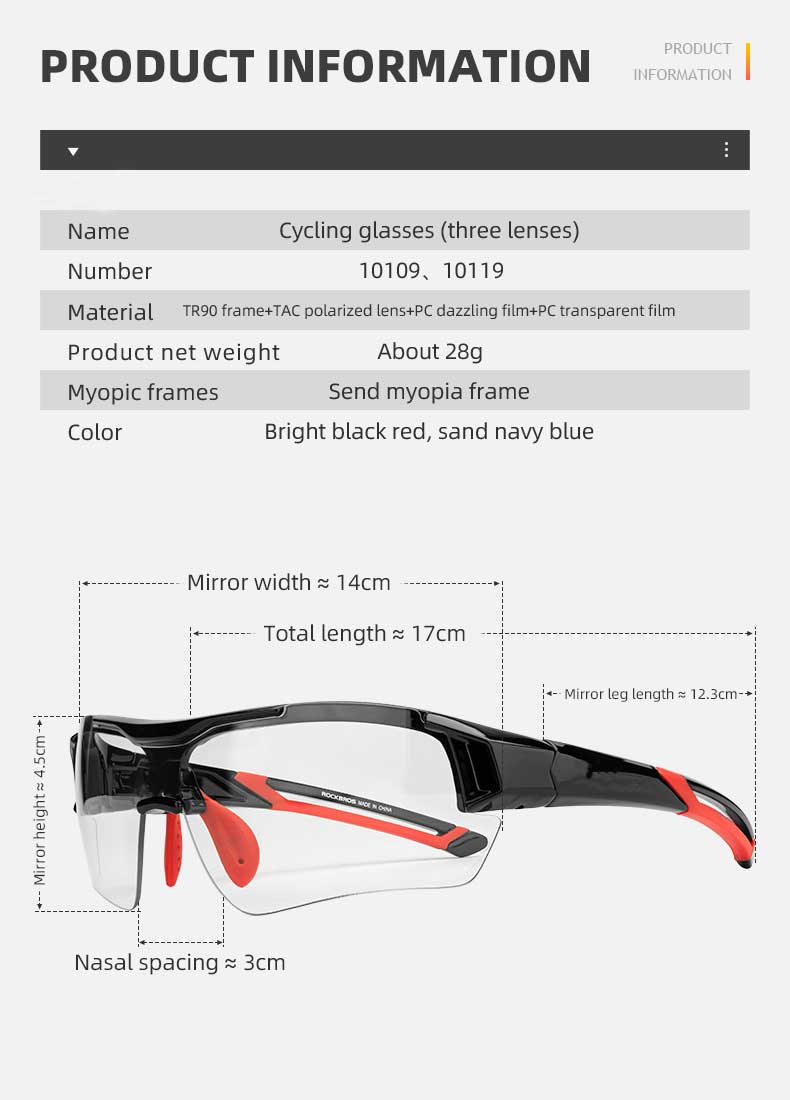 Lens Function Introduction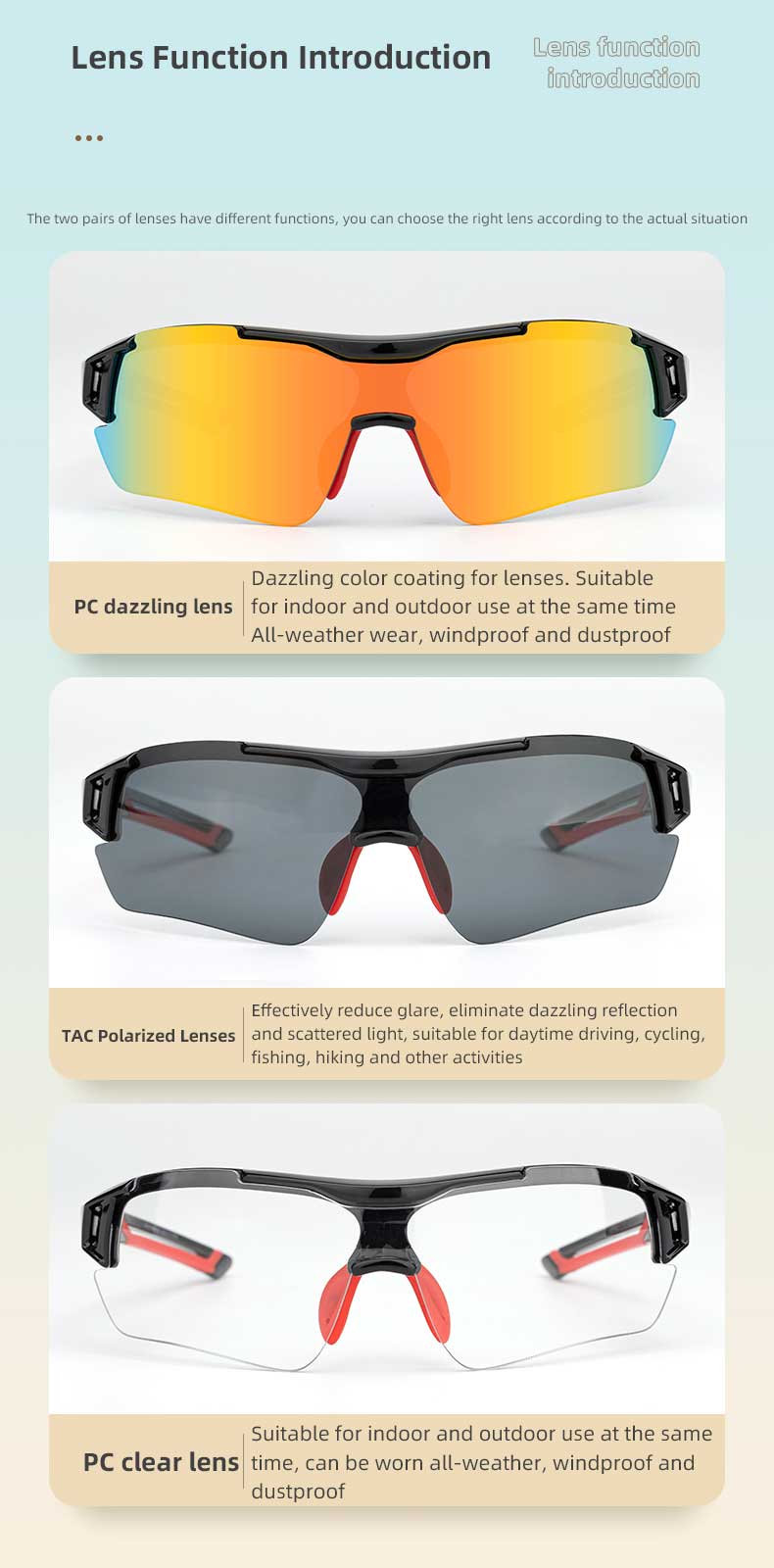 Modeling high valueHigh toughness PC frame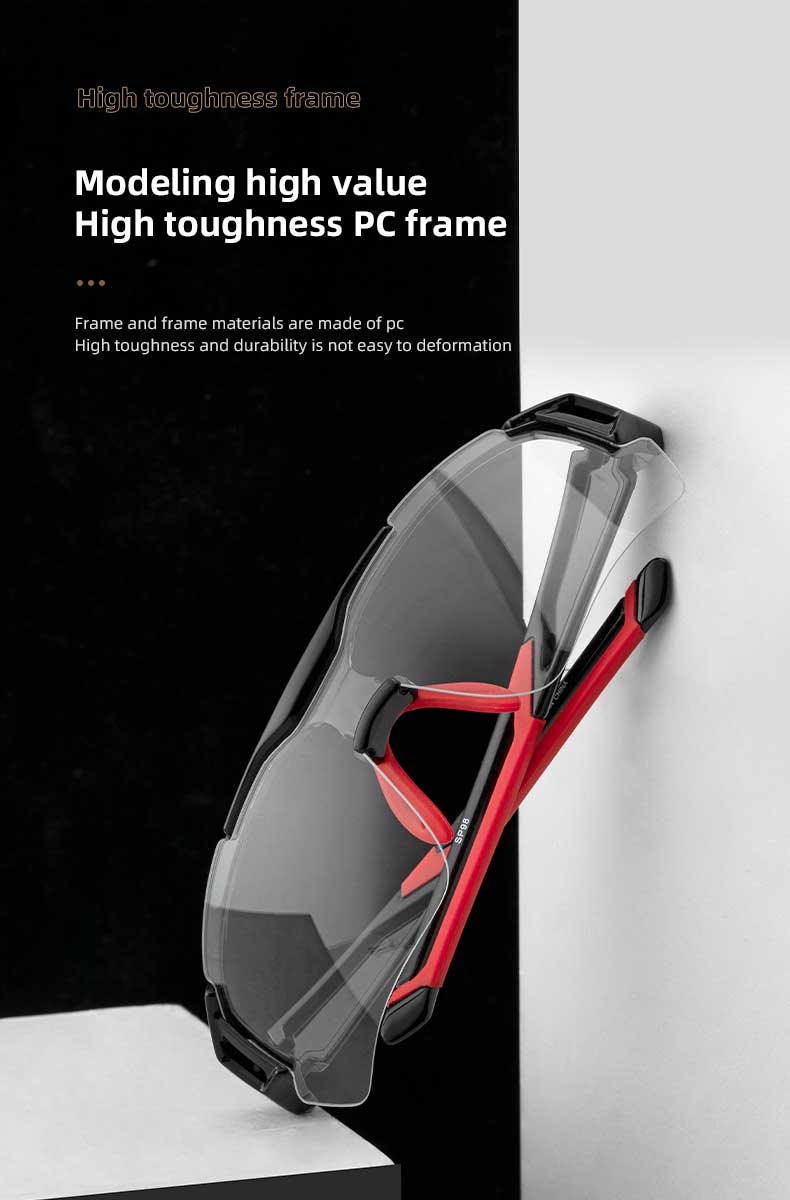 TAC Polarized LensesGive you clear vision
By filtering light from the road, water, snow, glass, etc.Reflected light or glare to ensure a clear view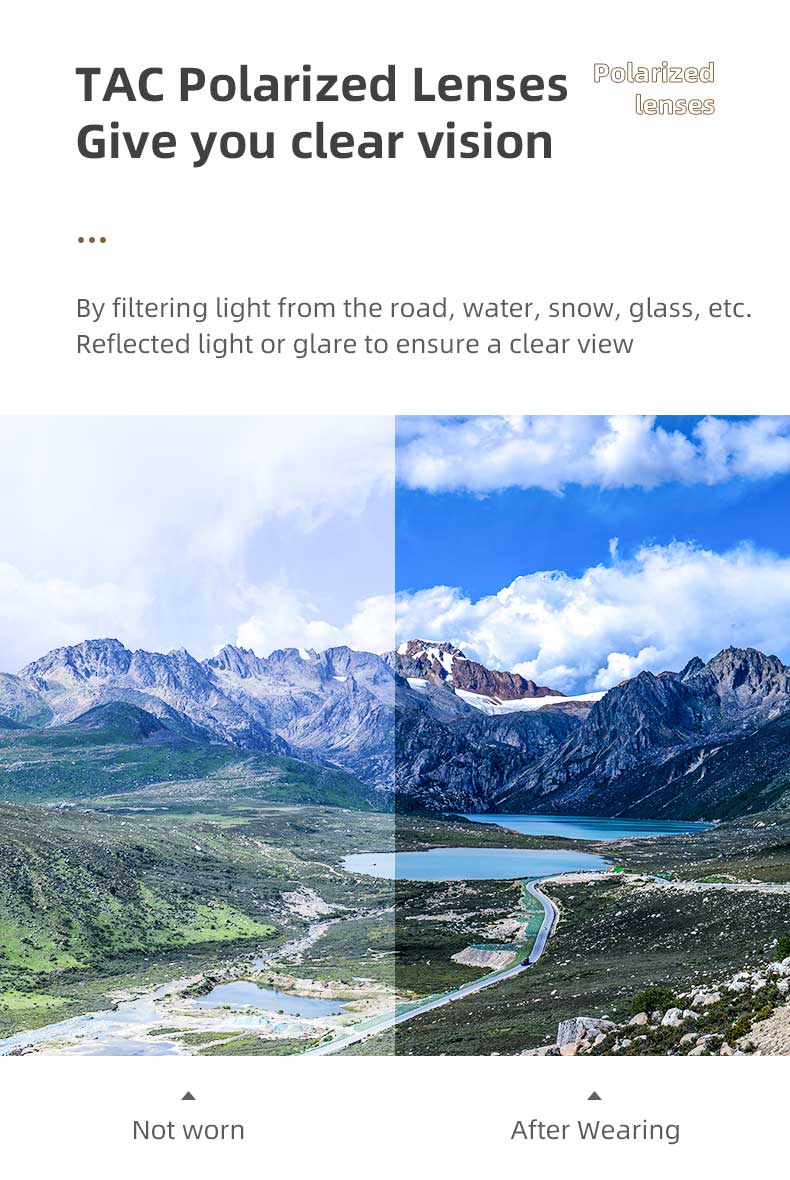 Dazzling Coating
Dirt-resistant mirror surface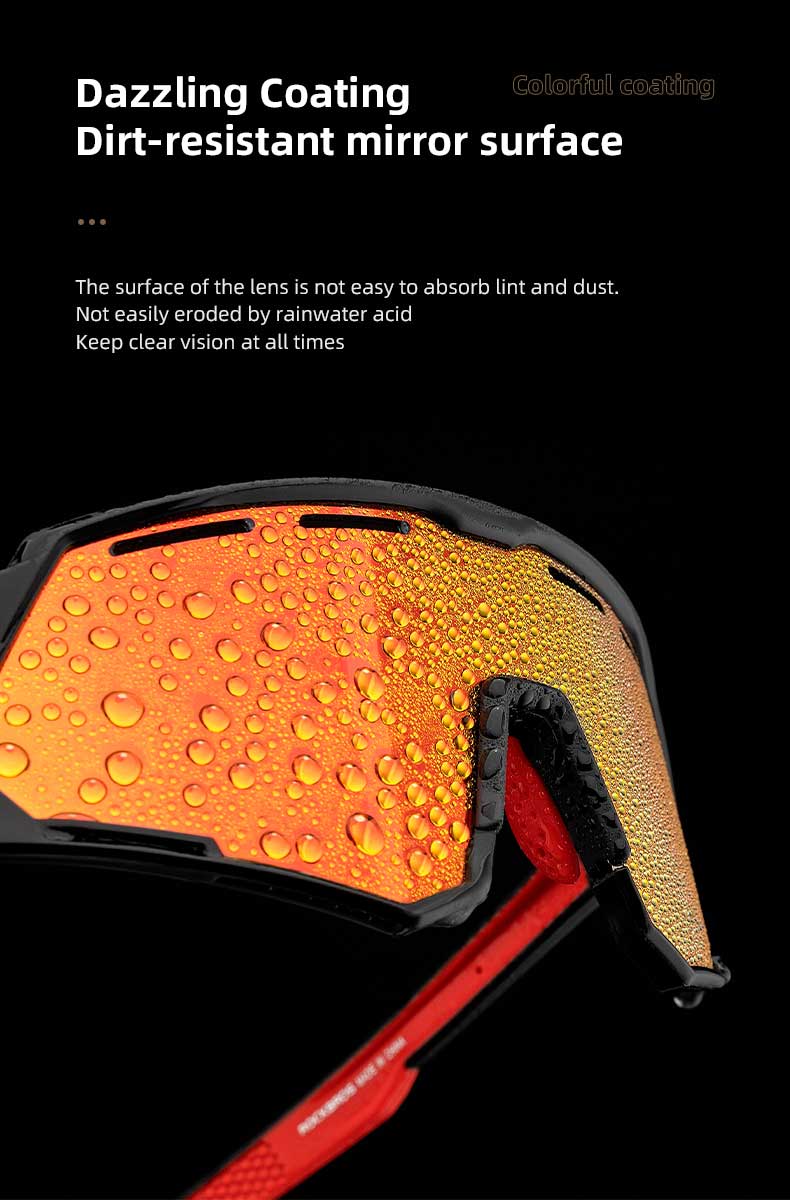 Comes with myopia frameEasy to wear for myopia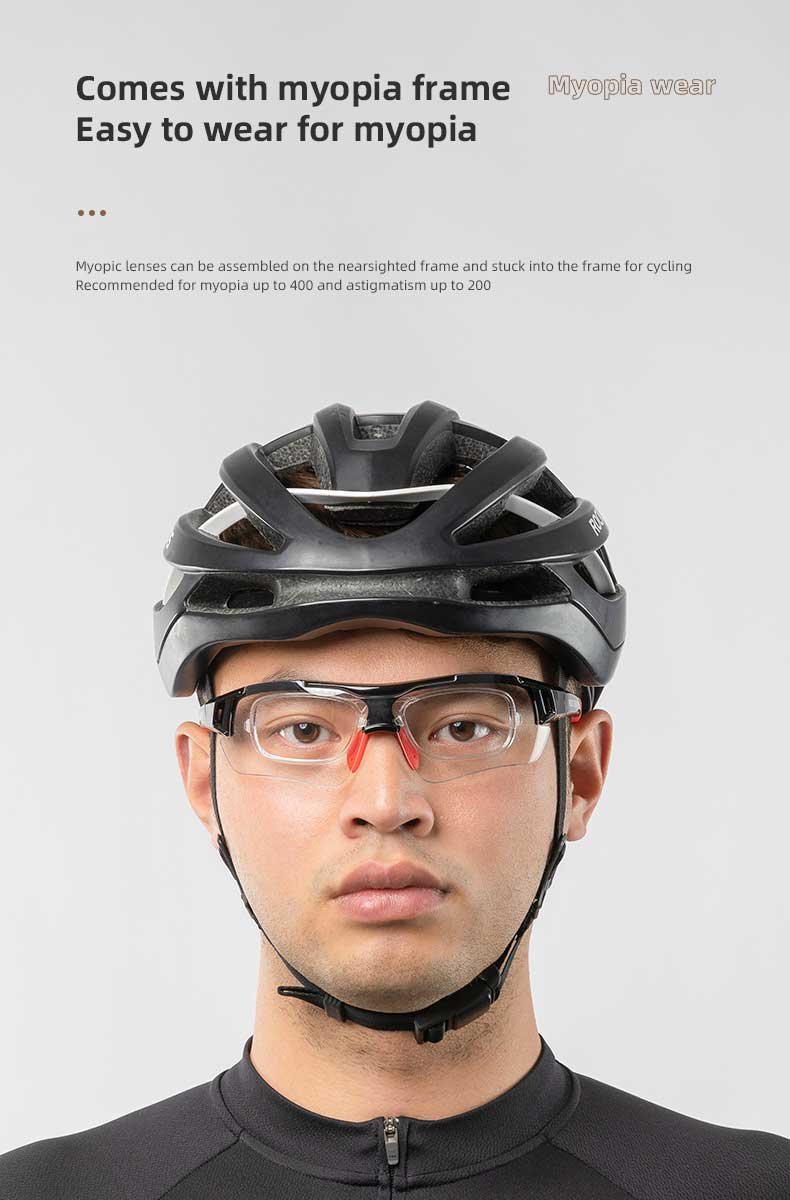 Removable constructionFree replacement lenses
Easy to operate Quick lens removal
Three types of lenses can be replaced at will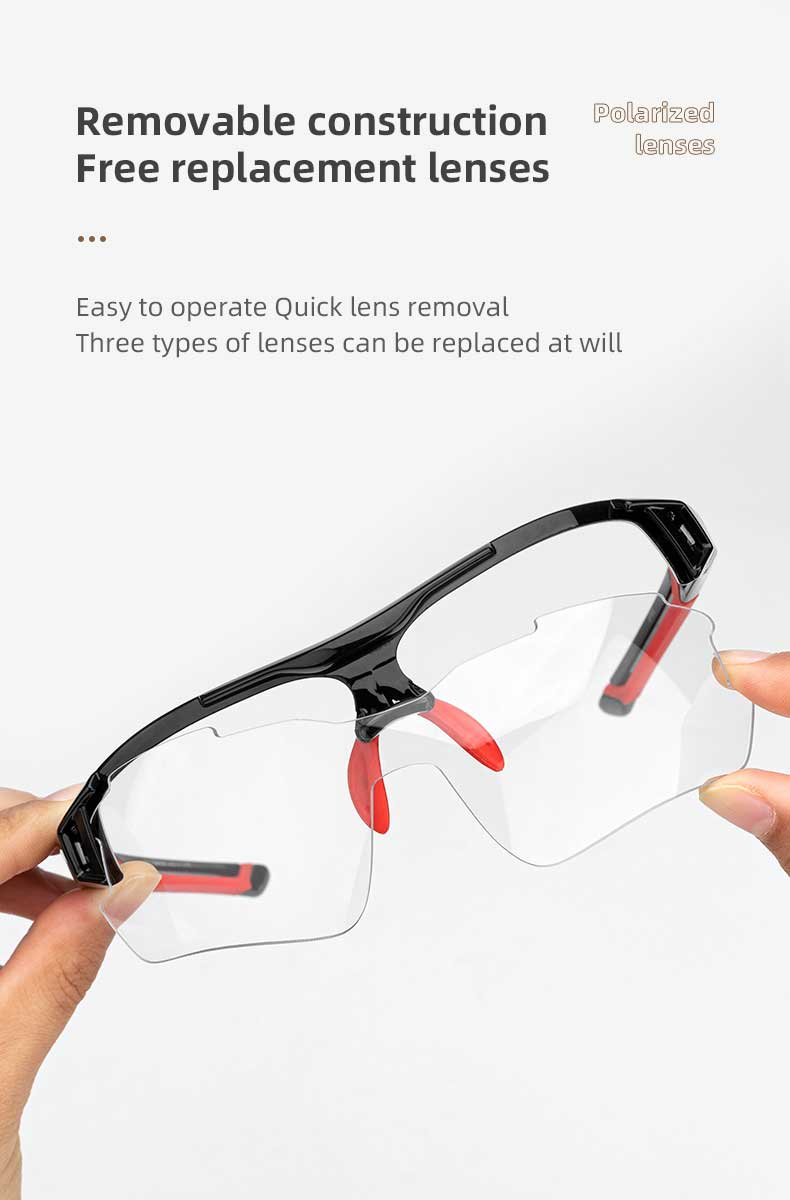 Lightweight throughoutMore comfortable to wear
Glasses weligh only about 28 grams owerallcomfortalble to wear
No addlitional burden on both ears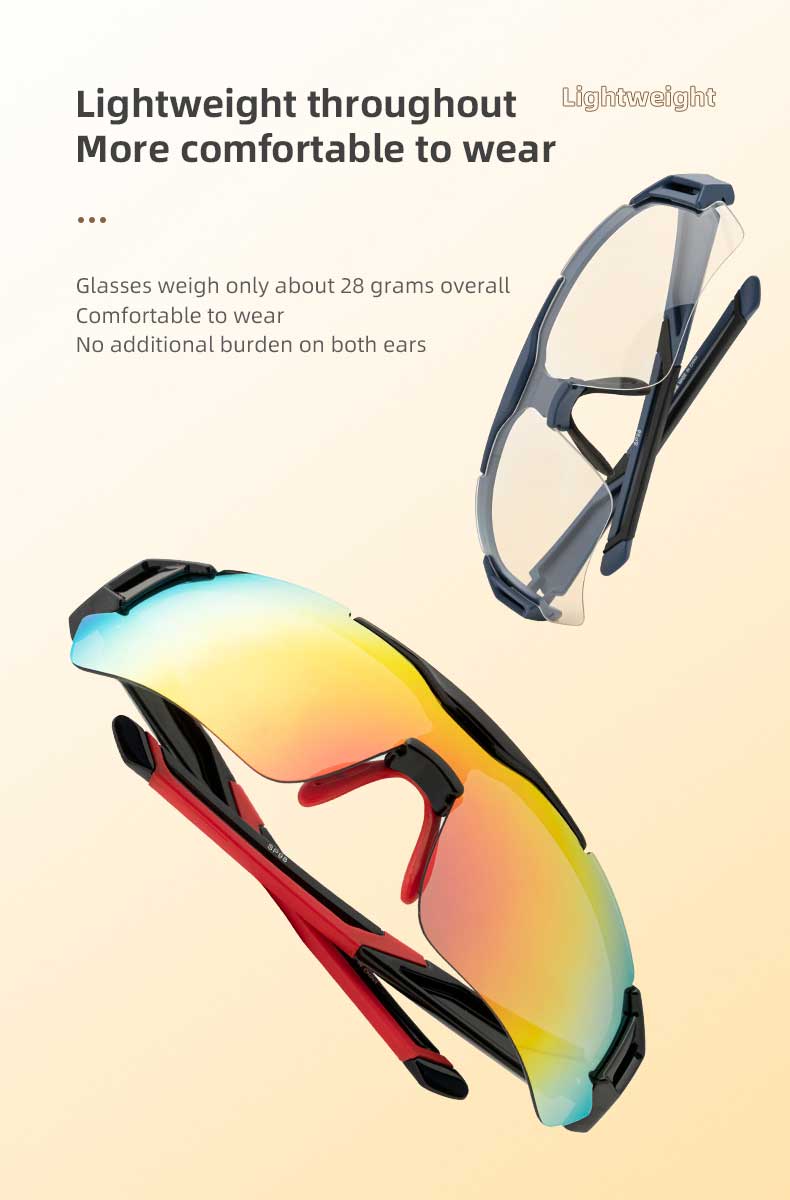 Accessories show