Raleigh Electric Bikes and HOTEBIKE Commute Bike
Views:34874 Classification:blog
Raleigh has been around for over 130-years. Building bicycles on Raleigh Street in Nottingham, Raleigh bikes quickly became the brand focusing on the fun of cycling. Raleigh is a part of an umbrella company, Alta, who also carries iZip and Haibike. With this merge in 2012, Raleigh stepped its toes into the electric bike field and has sense flourished.
Riders will love the simple, classic look of Raleigh electric bikes. Many bikes in their line feature upgraded components, like mid-drive motors, downtube batteries, or hydraulic disc brakes.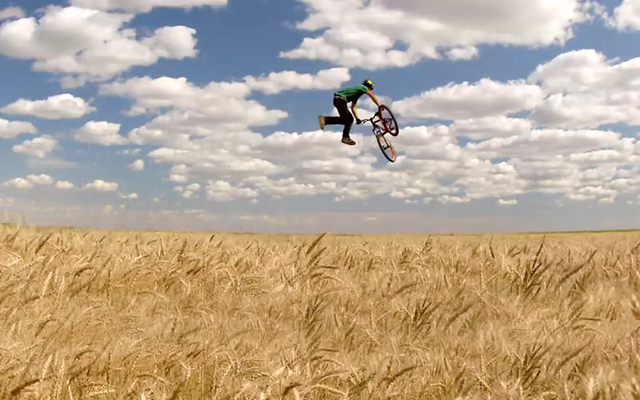 Raleigh Venture 2.0 iE Review

An approachable electric cruiser bike with reinforced single-tube frame that feels solid and stable, available in 3 sizes to fit a wide range of riders and 2 colors for variety. Beautiful faux leather touch points and battery box accents, oversized saddle, padded grips, swept back handlebar and riser stem provide a relaxed body position, high volume Schwalbe tires deliver comfort and durability. Bosch Active Line Plus is a great upgrade since it offers more power but is still light and quiet, excellent battery position, compact charger is easy to bring along. Limited accessories but you probably could add fenders and rear rack if you wanted, lights can be wired in to the Bosch system, powerful hydraulic disc brakes, compact display panel with simple controls… though it's not removable.
Why We Love Raleigh Electric Bikes
Raleigh electric commuter bikes make it easy to glide along in comfort, knowing that with the help of a little electricity, you'll be at your destination sweat-free and on-time. Urban eBikes provide instant power to get you to your destination in comfort.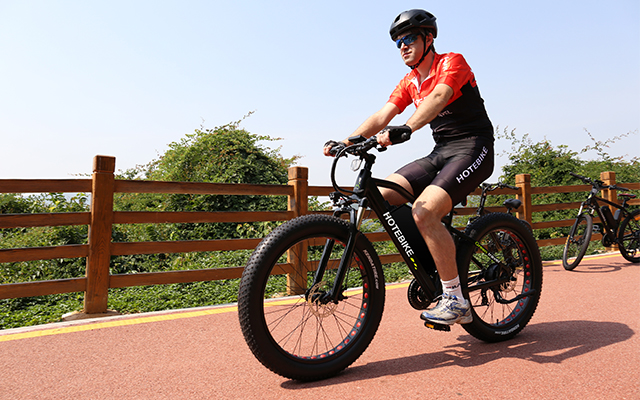 HOTEBIKE A5AH26 Review

Whether you're commuting, trail riding, or just enjoying life on two wheels, HOTEBIKE electric bikes offer the boost you need to go further and enjoy even more of your day. HOTEBIKE ebikes continue the company's legacy of great bicycle construction and design with the best of new technology to take you to new heights and new adventures.
From veteran riders to those just starting out in the sport, HOTEBIKE electric bikes give anyone the boost they need to roll over rocks and roots with ease. Hit the trails like a pro and revisit the thrill of mountain biking with the power assist; it gives you the extra little push needed to get you out exploring.
It's time to leave the car at home for your daily commute or even for trips to the shops on the weekend. HOTEBIKE electric commuter bikes make it easy to glide along in comfort, knowing that with the help of a little electricity, you'll be at your destination sweat-free and on-time!
The instant you start pedaling, the motor kicks in and your grin begins. Wherever you're headed, HOTEBIKE electric bikes are ready to ride. From a leisurely ride after dinner to packing up the bike in the camper and heading down the coast, the design and geometry of these leisure eBikes will get you to your destination in comfort!
Not just any bike, though … if you have yet to try an e-bike, now is the time. HOTEBIKE Bicycles is dropping entirely new e-bike models this month, all at incredible price points, that are made for various activities and pure enjoyment. From a relaxed beach cruiser that is the perfect intro to fun on an e-bike, to an upright commuter that quickly gets you where you need to go and a mountain bike allowing you to hit the trail with confidence, you can trust the brand that has been making bikes and continually delivers good-value, high-quality bikes for people who want to get outside and play.
As Class 1 e-bikes, the new HOTEBIKE models use an rear hub motor to provide electric assistance up to 20mph. The motor works in harmony with the rider's natural cadence to add power to every pedal stroke. For optimal balance and handling, the battery is mounted on the downtube, keeping the center of gravity low. All models also come spec'd with kickstands, a feature appreciated by many recreational riders.
Cruise the boardwalk or zip to the store in style and comfort on the A5AH26(US $1099), landing soon in both step over and step thru styles. This city bike is the perfect introduction to electric bikes, offering a relaxed riding position and a low-slung design that lets you rest your feet on the ground without getting off the saddle. Tektro disc brakes provide great stopping power, and strong double wall aluminum wheels with wide tires make for a smooth ride.
For those who are intrigued by the idea of bikes as transportation but put off by the sweat factor, the A6AH27.5 (US $1199), allowing you to feel the wind in your hair and leave the car behind. The Shimano 21-speed drive train lets you find your natural cadence, while the front suspension fork eats up bumps in the asphalt for a smooth ride. The lightweight hydroformed frame offers internal cable routing for a clean sleek look, and the rear rack, fenders, LED lights and bell make getting around town year-round that much easier.
If mountain biking is your jam, then your e-bike journey begins where the pavement ends on the all-new A6AH26(US $1199), also landing soon in both step over and step thru designs. With flat bars, wide tires and MTB geometry, this e-bike gets you farther faster on fire roads and gravel paths. The front suspension fork, 27.5-inch wheels, and 1.95-inch wide tires absorb bumps and add stability. Tektro hydraulic disc brakes stop great in all conditions while the Shimano 21-speed drivetrain provides intuitive shifting.
To learn more about these new e-bikes and the rest of the electric line from HOTEBIKE, please visit www.hotebike.com. HOTEBIKE bicycles are available through independent bike shops, select online retailers and directly from www.hotebike.com, giving customers the option to shop for bikes when and where they prefer.