Cycling Helmet with Rear LED Light Ventilation in Multi-Environment – Bike Helmet in Mountain, Motorway for Youth & Adult
Experience the perfect blend of innovation and style with our cutting-edge SmartHelmet. Crafted with a seamless fusion of PC and EPS materials, this lightweight marvel offers unparalleled protection and comfort for all your adventures.Constructed through unibody molding with EPS foam and high quality polycarbonate. A lighter helmet with better protection.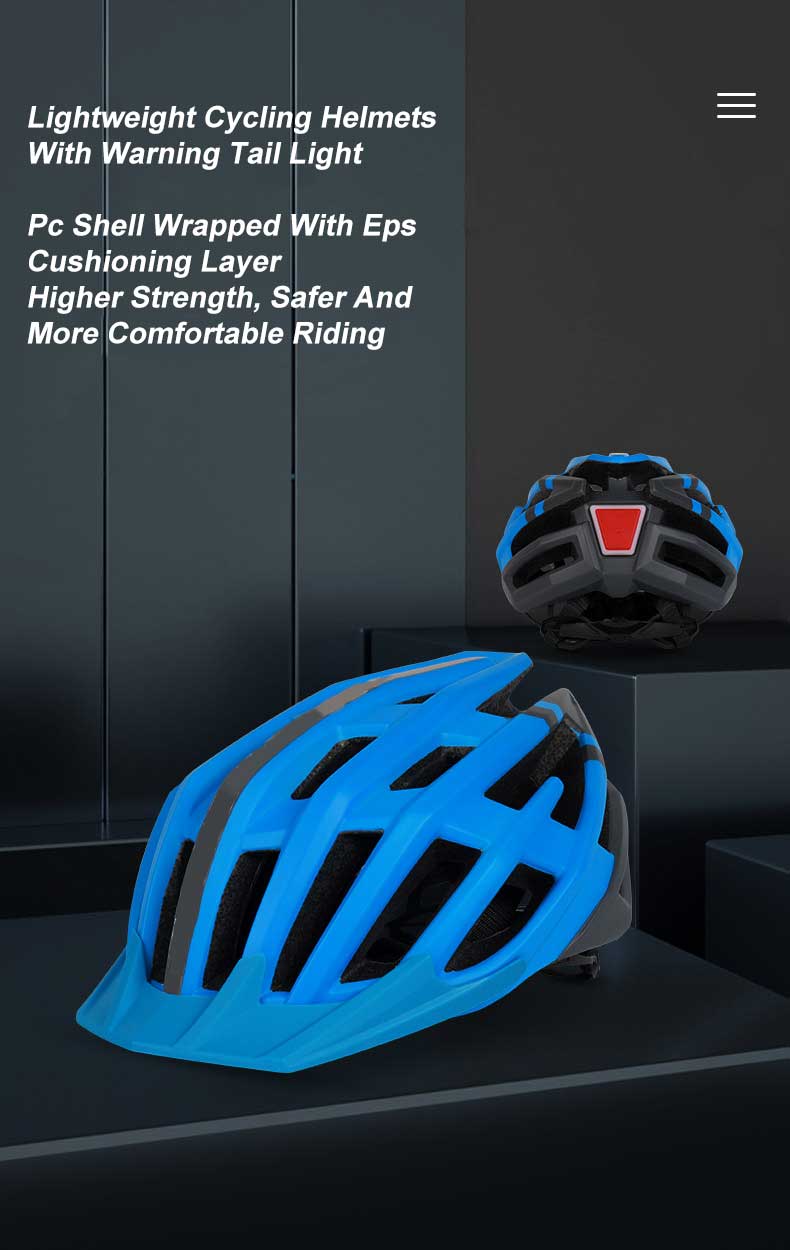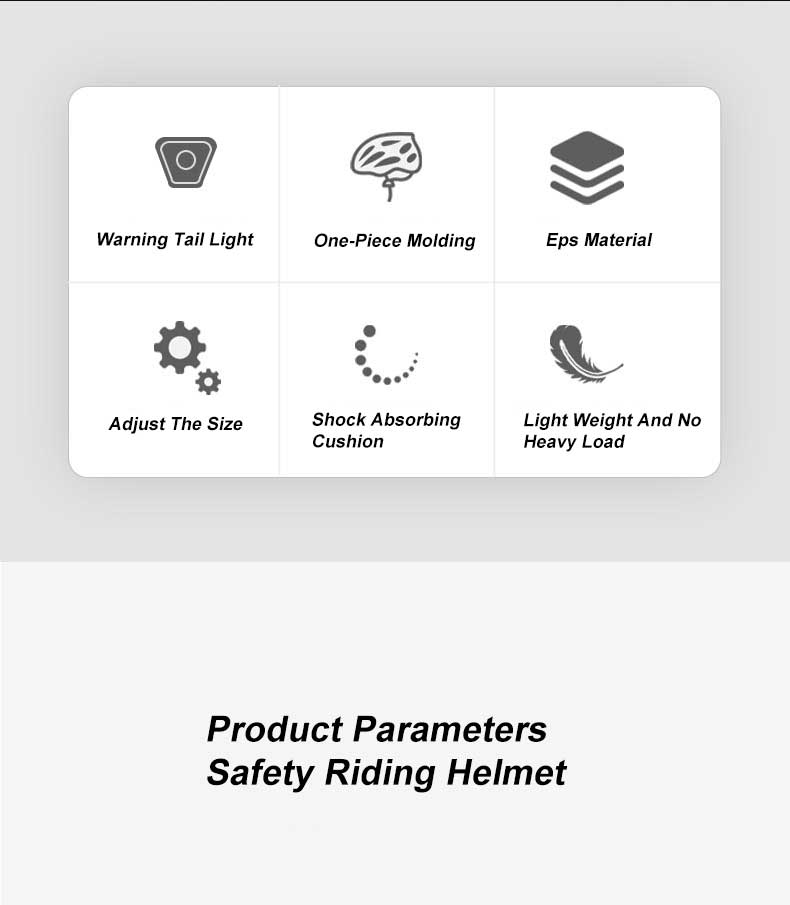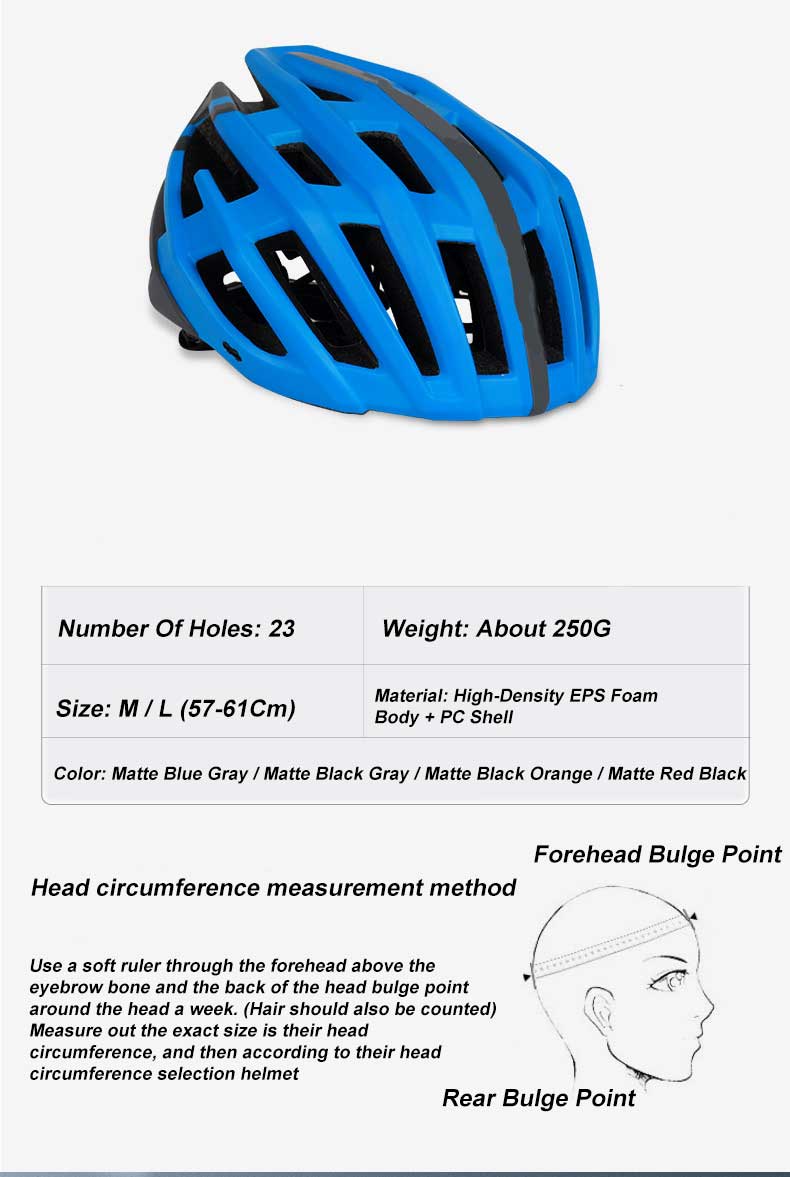 Fits For Your Head: Medium from 54cm to 58cm; Large from 57cm to 61cm
Safer: Smart LED turn signal adaptive technology to ensure your visibility in dark condition.
Lighter And More Comfortable: With 23 vents air flow and 235/250g lightweight design.
Detachable Brim
The brim is fashionable and avant-garde, and can be switched freely between mountain helmet and road helmet.Equipped with 23 individual vents for next-level ventilation for better experience when SKATING, CYCLING, BMX, MTB and more.


Complete Coverage and Unmatched Protection
Experience the pinnacle of safety and comfort with our state-of-the-art All-In-One Helmet. Meticulously crafted with a outer shell, this revolutionary design ensures full coverage for comprehensive head protection like never before.
The sleek and streamlined exterior enhances your performance and style, while the integrated ventilation system optimizes airflow, keeping you cool and focused during intense activities.
With the All-In-One Helmet, you can confidently push boundaries knowing that every inch of your head is shielded from potential impacts.



COMFORTABLE
The removeable visor and the skin-friendly adjustable chin strap offers comfortable wearing and better fit better


NIGHT RIDING
Equipped with a built-in LED tail light and a cleverly designed multiple vent system, our SmartHelmet ensures enhanced visibility and optimal airflow for a cooler, more enjoyable ride. Stay safe and stylish as you conquer the road with confidence.



The Adjustable Fit Helmet
Designed with a customizable tightness control mechanism, this helmet allows you to effortlessly adjust the fit according to your unique head shape, providing ultimate comfort and flexibility.
With just a few simple adjustments, you can find the ideal balance between security and comfort, ensuring a snug and secure fit for any activity. No more compromising on comfort or worrying about a loose or tight helmet – our Adjustable Fit Helmet offers the perfect solution.