Outdoor sports are very beneficial to those who love sports. In fact, most sports enthusiasts want to buy electric bikes because they want to exercise and experience long-distance travel. However, it is a challenge to find the best electric bike that meets your requirements and the price is less than $1,000.
Currently, there are many versions of electric bicycles on the market. Therefore, users will encounter some difficulties in taking longer to choose the best option.
After research and discussion, we have selected the top electric bikes with high-quality characteristics and best budget electric bike to share with you.
Hotebike A6AB26 electric bicycle adult electric mountain bike best electric bike under 1000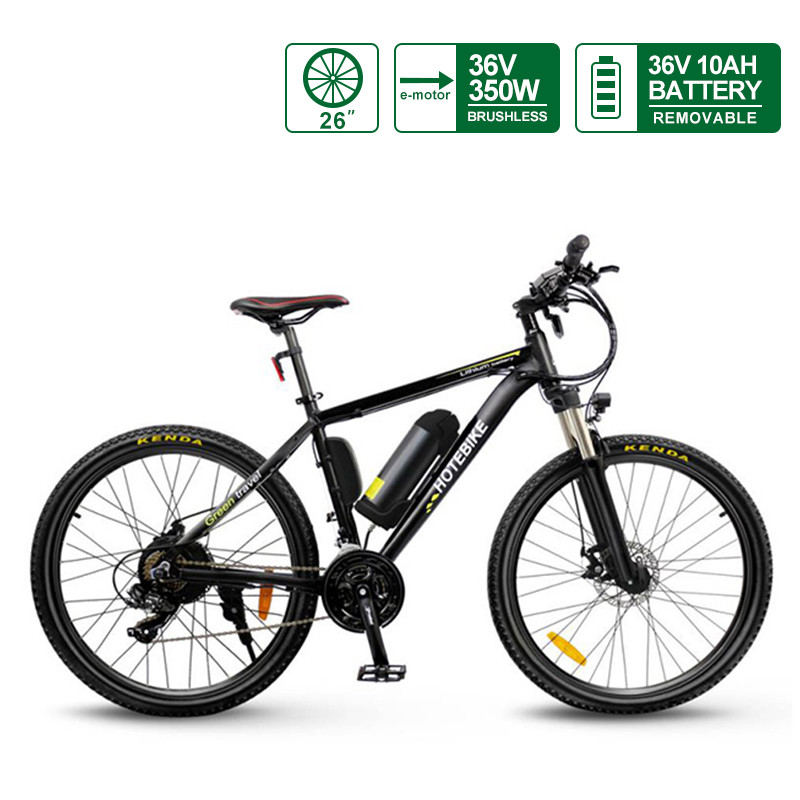 HotebikeA6AB26 electric mountain bike is one of the most acclaimed brands of mountain bikes on the market
This is made of self-designed frame and aluminum alloy material. The front fork is made of high-quality suspension aluminum alloy, with a shock-absorbing switch on the right side, which can make your bike more comfortable. Both the frame and the front fork are vital components, but they will not cause problems with riding and increasing speed.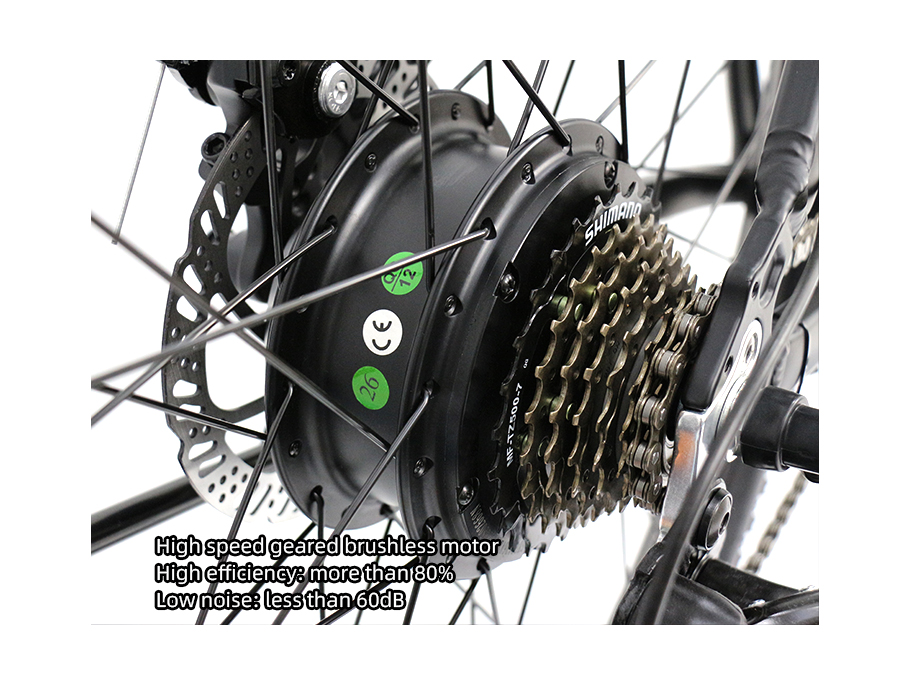 It is powered by a movable 36V 350W high-speed brushless motor, which can run more than 35 kilometers when sailing on the mountain. In addition, this bike will quickly take you to your destination at speeds up to 20 mph.


The battery of A6AB26 electric mountain bike is 36V10AH removable, you can easily disassemble it for charging, the charging time is about 4-6 hours, and the cruising range can reach 45km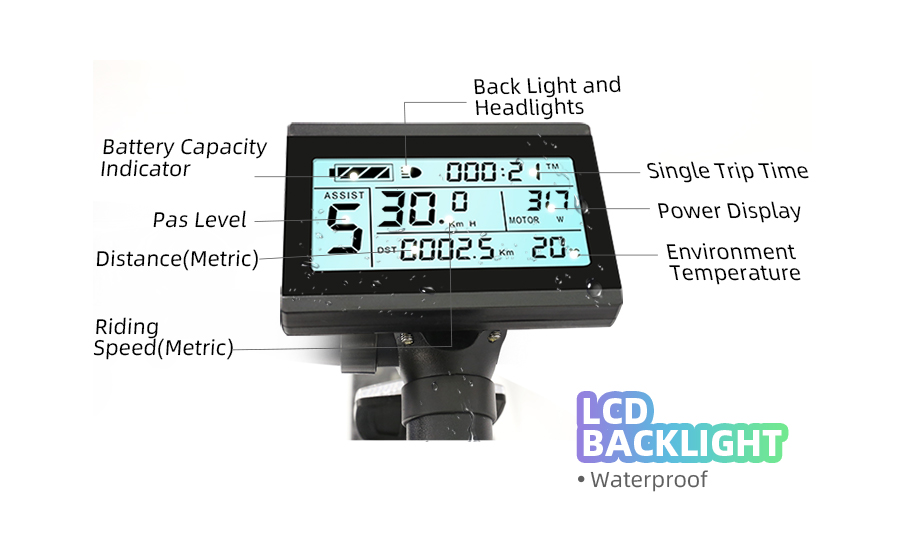 Multi-function LCD large screen display, displaying multiple rows of data, allowing you to keep track of riding information
The user-friendly configuration of LED headlights and 5V1A mobile phone charging port, the configuration of the headlights allows you to get an important guarantee for riding at night, and the mobile phone charging port prevents the problem of insufficient power of electronic equipment during outdoor riding.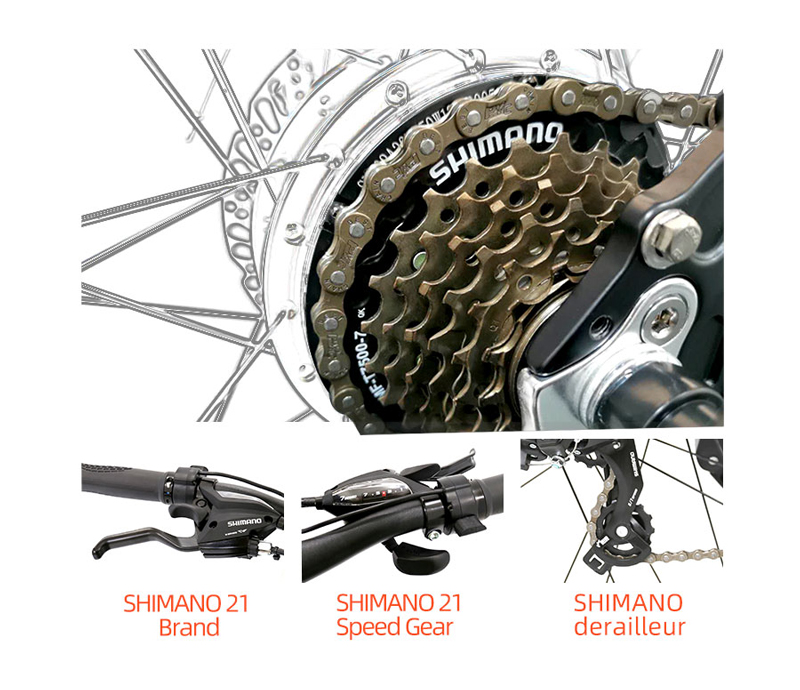 Equipped with the well-known brand Shimano Shimano 21 speed gear increases the climbing ability, further range changes and greater terrain predictability.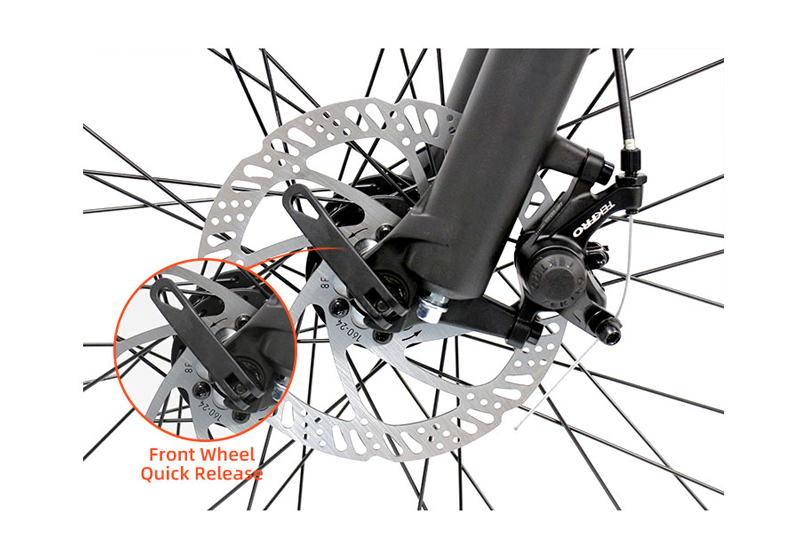 The front and rear mechanical 160 disc brakes provide a more reliable all-weather braking force. When the brakes are used, the hub motor will immediately be disconnected. Therefore, you will feel safer during travel.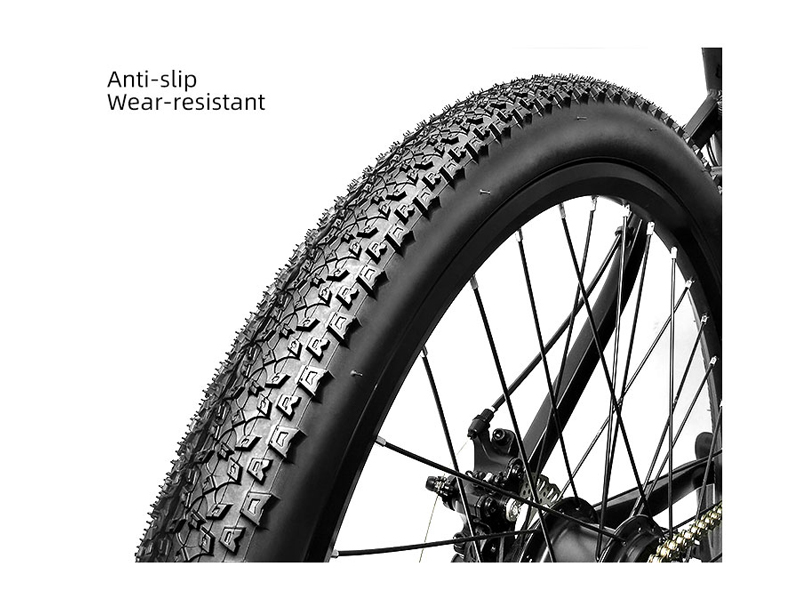 The well-known brand kenda's 26*195 pattern tires are easy to grab the ground, anti-skid, improve riding comfort, and meet the needs of mountain bikers.


HotebikeA1 is one of the most popular folding electric bicycles. It is very lightweight, weighing only 18kg, has a three-fold aluminum alloy frame, and requires less storage space, so you can easily store it in the car or somewhere. We believe that it is very convenient to take it with you during the journey.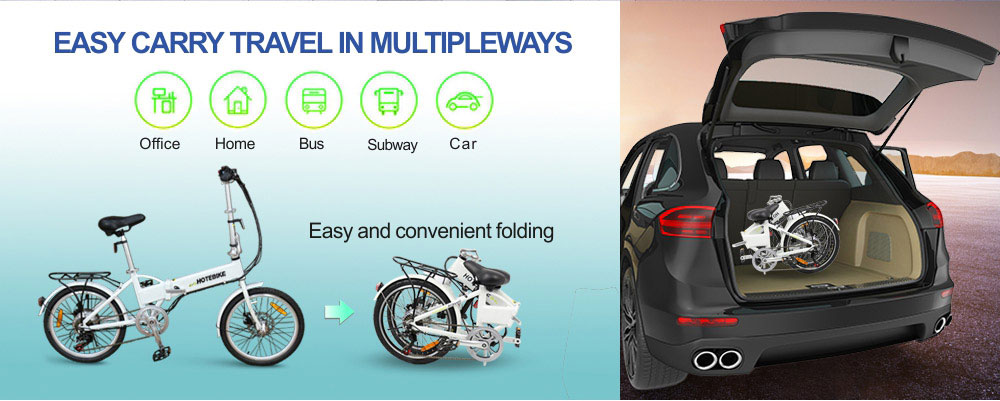 Equipped with a comfortable seat bag, adjustable handlebars and seat height, the rider can easily adjust the seat, handlebars and frame until he finds the most effective riding position for his height. It's great!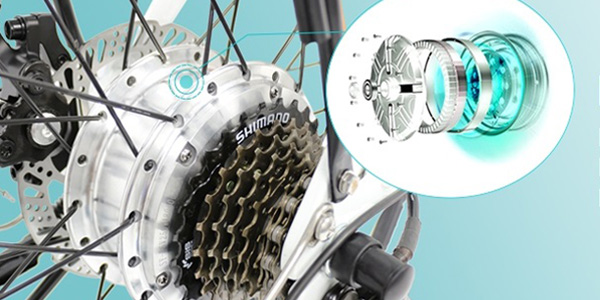 36v250w brushless motor, stable performance, help you travel more convenient


The high-quality 7-speed Shimano original gears give you a different feeling when riding, making riding a folding electric bicycle more interesting.


The multi-function LCD 880 display displays many information, such as battery capacity, speed, distance, temperature, etc., allowing you to enjoy a better journey.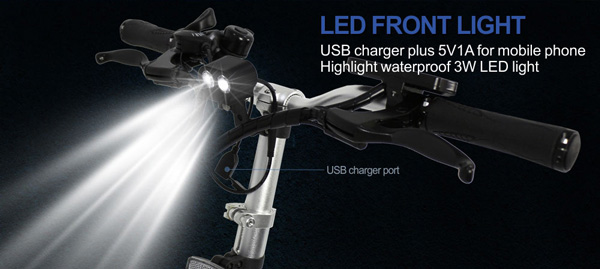 LED waterproof headlights, night riding to increase the sense of safety, and to experience a better night riding


The powerful 36v 10Ah lithium ion battery is installed in the frame, making the folding electric bicycle more urban and beautiful. It not only has the anti-theft function, but also can protect the battery from rain and rain, so it can extend the service life, and its cruising range can reach 40km.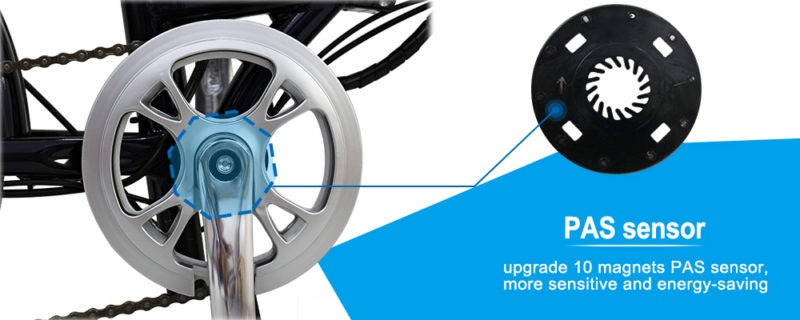 The upgraded 10-magnet pedal assist sensor has a 1:1 pedal assist function and has five adjustable speeds. With the help of the PAS sensor, your journey will become safer and more interesting.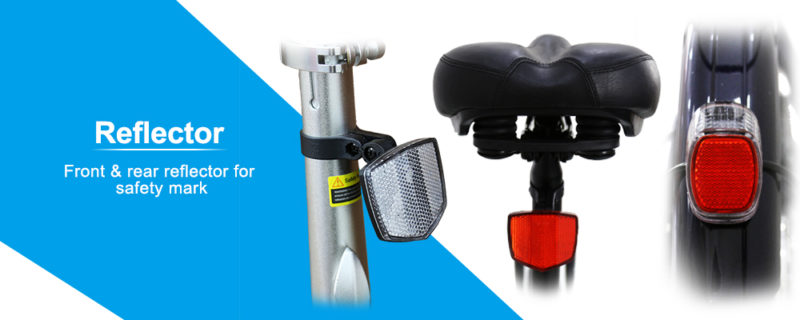 Higher upgraded seat bags and seat tubes can meet the needs of different people, making you more fit and comfortable when riding a folding electric bicycle. High-performance front and rear reflectors can help you protect you from cars and other bicycles at night.


160disc brakes, so you increase the safety of emergency braking
Features: foldable, lightweight, easy to store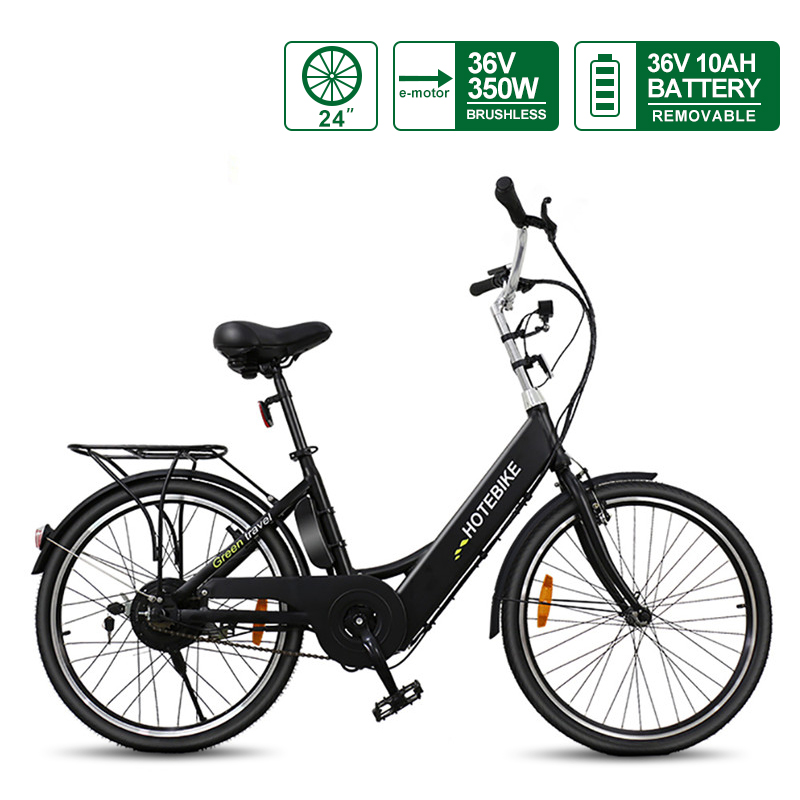 HotebikeA5 is the best electric bicycle specially designed for women for short-distance travel in the city.


Powerful 36V 350W brushless motor, maximum speed: 30KM / H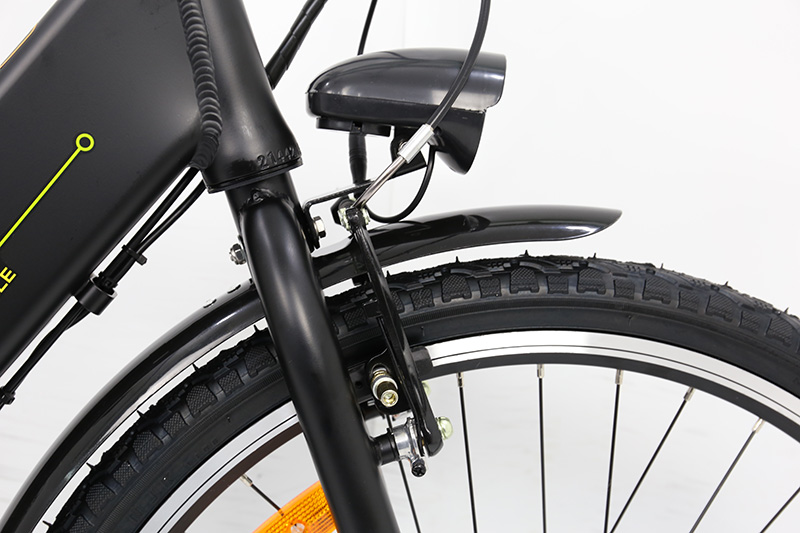 The front fork is made of high-strength carbon steel, which can make your bike more comfortable.


36V10AH lithium battery, the cruising range can reach 30-40km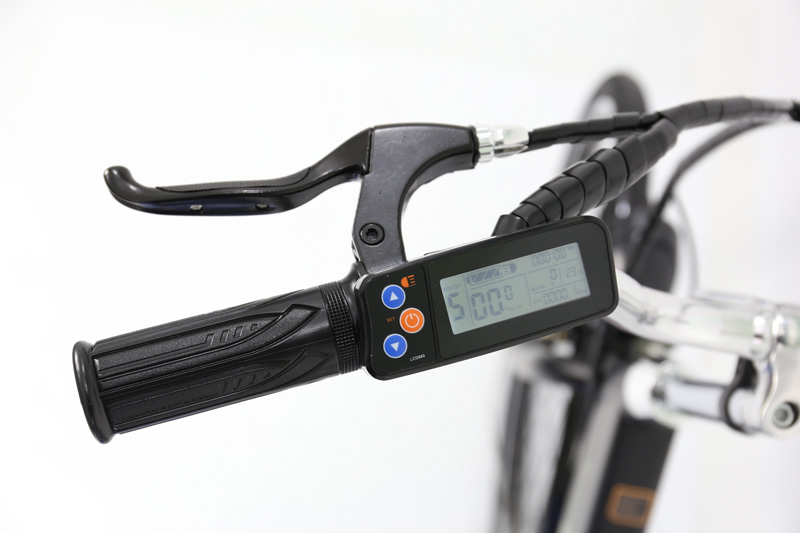 LCD 880 display 5 levels speed, real-time understanding of whether the battery is sufficient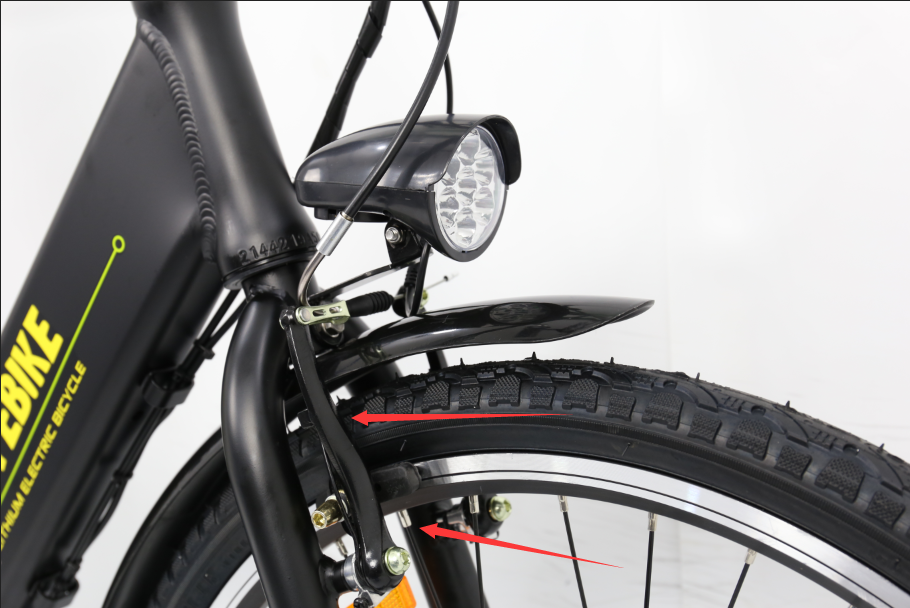 The front standard bicycle V-brake and the rear brake with anti-theft up brake, so you can ensure the safety of riding and prevent the risk of theft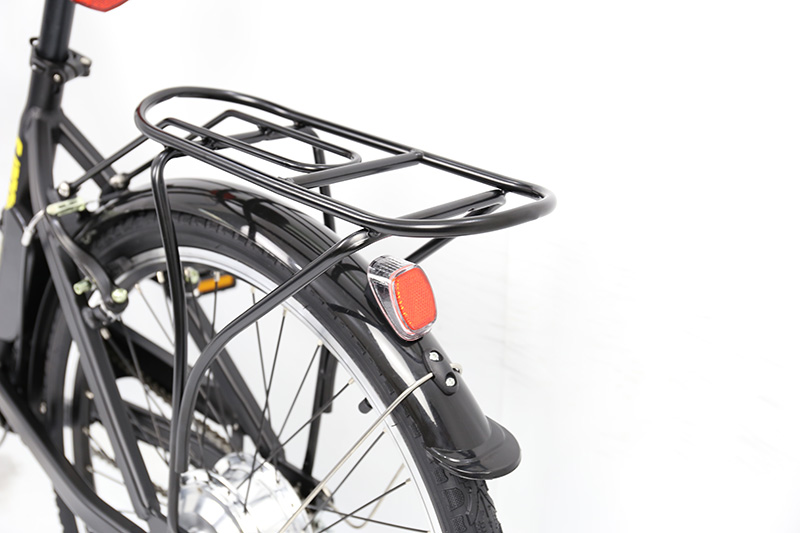 Intimately configured rear shelves, can carry people, or carry lighter items for daily shopping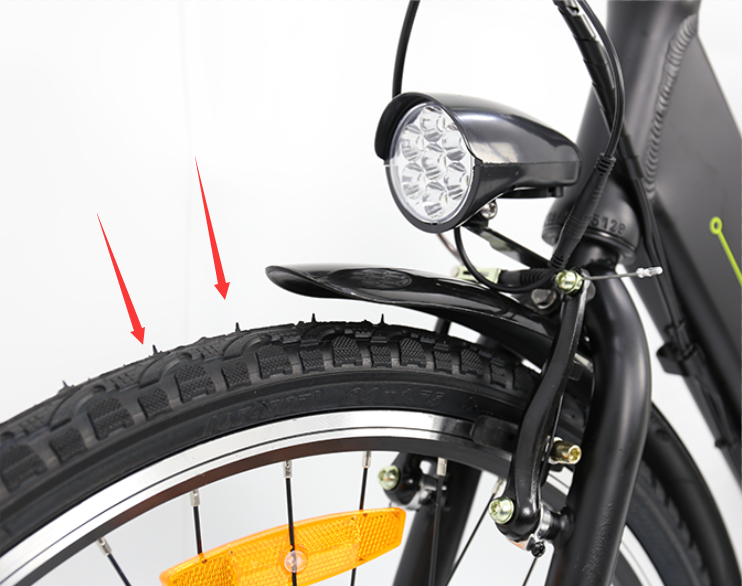 It uses kenda 24*1.75 tires, which is more suitable for women's height design, even if people are traveling, they can also ride easily
This model is very suitable for women's travel. It is both generous and decent to ride, and can experience the feeling of speed.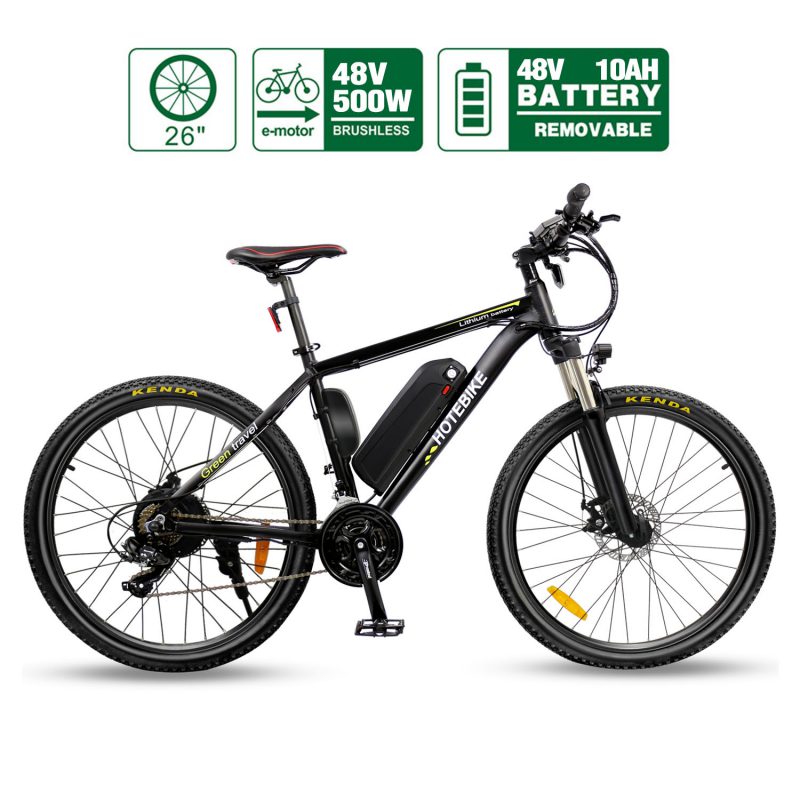 Using 6061 aluminum alloy material with self-developed mountain bike frame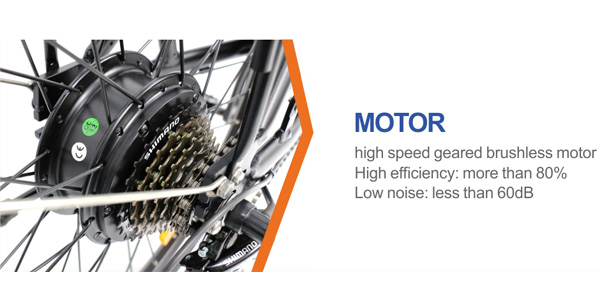 Powerful 48v500w high-power brushless motor, the maximum speed can reach 35km/h
With a well-designed removable 10AH high-quality lithium battery, the whole car looks beautiful, with a cruising range of up to 40km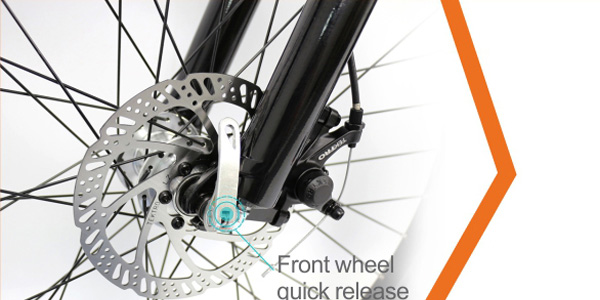 The front and rear Tektro 160 disc brakes provide you with the safest protection.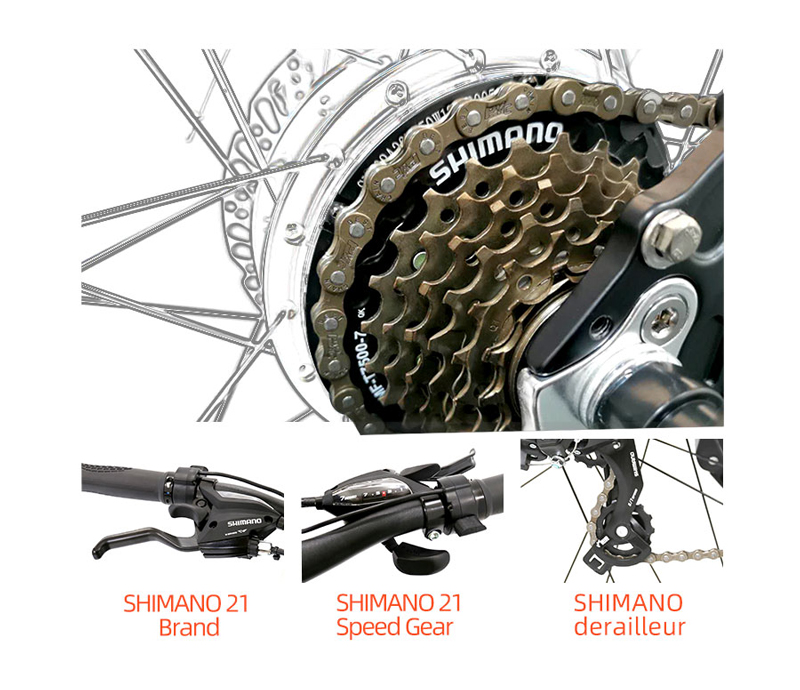 Shimano 21-speed, with derailleur, allows you to experience the thrill of freely changing back and forth from low speed to high speed
48V10AH lithium battery, the cruising range is up to 45km, allowing you to meet the long-term mountain riding needs


Multi-function LCD large screen, you can observe a variety of data during riding, everything is under control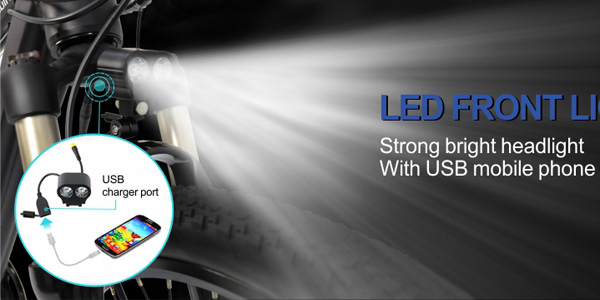 The thoughtful design is equipped with 3W LED front light and USB mobile phone charging port, allowing you to experience the beauty and comfort of night riding, while preventing accidents. The thoughtful charging port design can provide temporary charging when the phone is out of power during riding.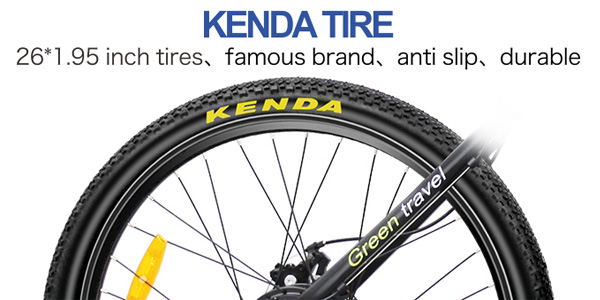 Kenda26*1.95 pattern tires specially designed for mountain bike riders, with strong abrasion resistance, large grip area, and better emptiness during riding
This model is specially tailored for mountain and off-road riders. The powerful configuration and cool appearance make people love it.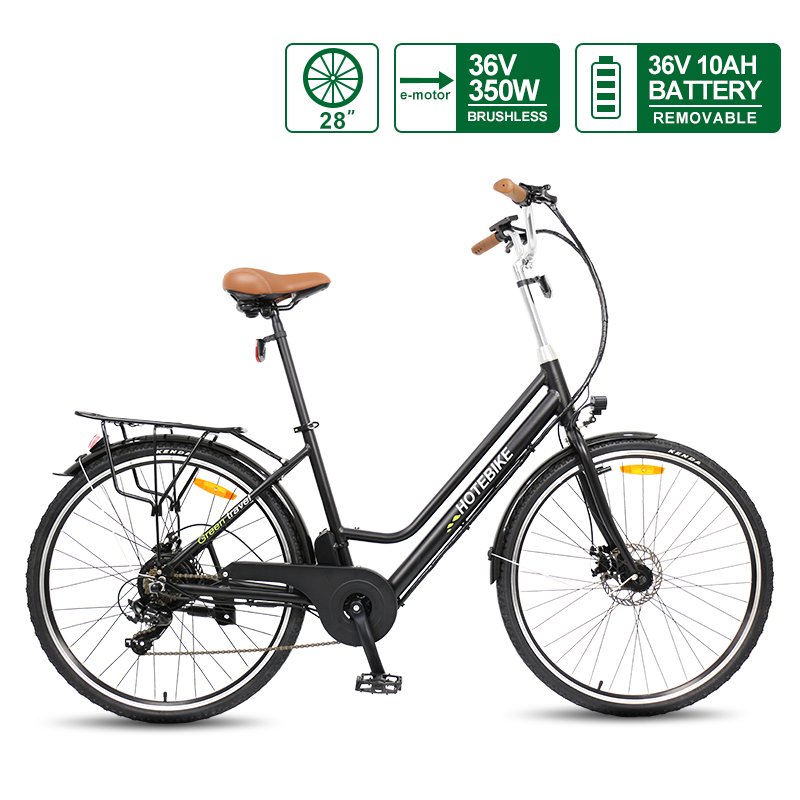 Using high-quality aluminum alloy material and self-developed frame, beautiful and practical
Using 36V350W high-quality high-speed motor, the maximum speed can reach 30km/h
Using high-quality batteries and self-produced 36V10AH hidden lithium battery, the cruising range can reach 40-60km, and the short charging time is 4-6 hours, which has better stability and safety.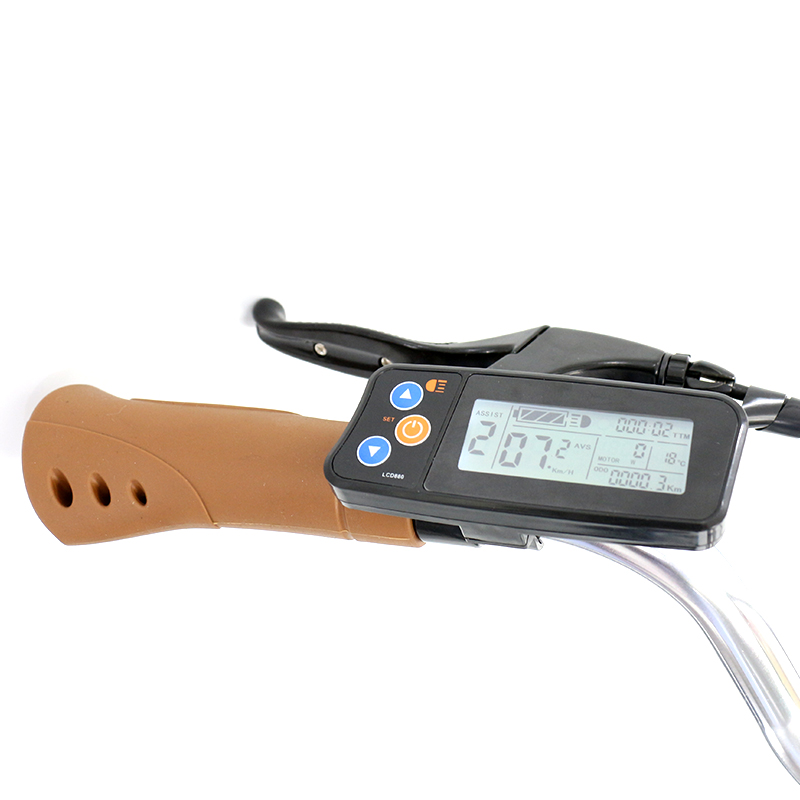 Equipped with LCD880 display screen, a variety of riding data can be seen at a glance, and the motor speed can be adjusted

Equipped with disc brakes front and rear, the braking effect is better and the safety factor is more guaranteed.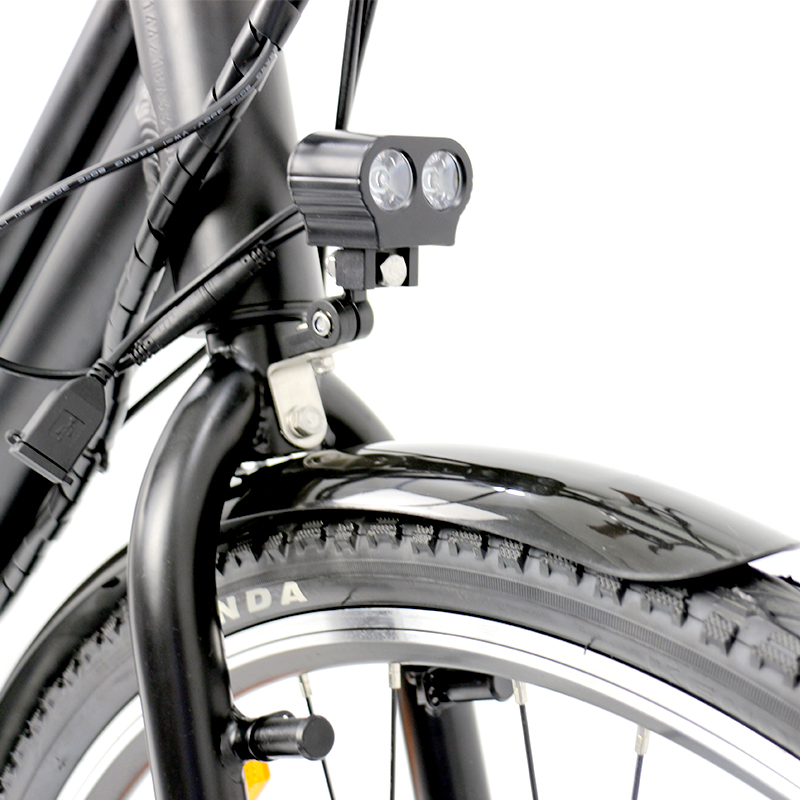 The 3W LED waterproof headlights specially configured for night riding allow you to experience the beauty of the night while preventing accidents.
Use 700 * 400C high-quality kenda tires to fit the road better and make riding more comfortable.
The addition of the rear shelf makes it very convenient for you to travel. Not only can you carry people, you can also store documents for work, or light items for daily shopping, which greatly increases the convenience.
This electric bicycle is very suitable for commuters. It can have a faster speed and a leisurely ride.
When buying an electric bicycle, we must not only look at the price, but also consider other angles.
The best-selling electric bicycle models are mainly used for riding and folding. Cycling bicycles are traditional bicycles whose engines are added to assist pedaling. In addition, folding bicycles are the best choice for wandering in the city or metropolis on weekends.
For mountain bikes, the electric motor frame is integrated into the traditional mountain bike frame to make the frame roll at a higher speed without excessively losing its portability. Therefore, for the rider, the slope is not difficult.
The mobility and autonomy of the vehicle is the most critical point in any comparison of electric bicycles.
The engine is something that helps step on the pedal. Therefore, having a good engine and a high degree of autonomy is essential.
When choosing a good motor for a bicycle, the main thing we need to concentrate on is measuring its voltage (the higher the voltage, the greater the power and the faster the speed).
Other elements: Our electric bicycles must have a large number of parts or parts to provide greater comfort, such as places where things can be stored and stored. In addition, excellent cushioning performance on bicycles is also essential
Summarize the convenience and experience brought by 5 electric bicycles. If you are interested, please visit hotebike official website to see more