Which brake system is better?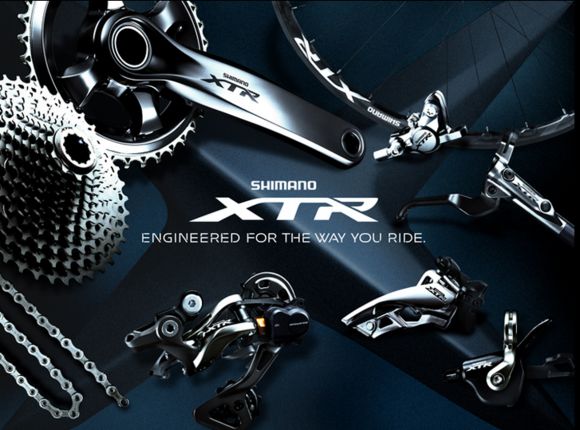 Braking is the main factor that affects riding safety. If there is no timely and effective braking device, riding will face many dangers and difficulties. Whether it is commuting in the city or off-road in the mountains and forests, the brake is the most frequently used component on our car. Next, we will analyze the brake system and some recognized brands of good quality and affordable brakes and provide some maintenance methods.
Braking System
Common brake types are: v brakes, disc brakes (wire pull disc brakes, hydraulic disc brakes), caliper brakes (dual pivot brakes, single pivot brakes), cantilever brakes, drum brakes
Focus on V brakes and disc brakes, caliper brakes
(1) V brake; simple structure, low price, easy maintenance, wheels must use special wheels, due to performance degradation in some environments, they are gradually eliminated with the development of technology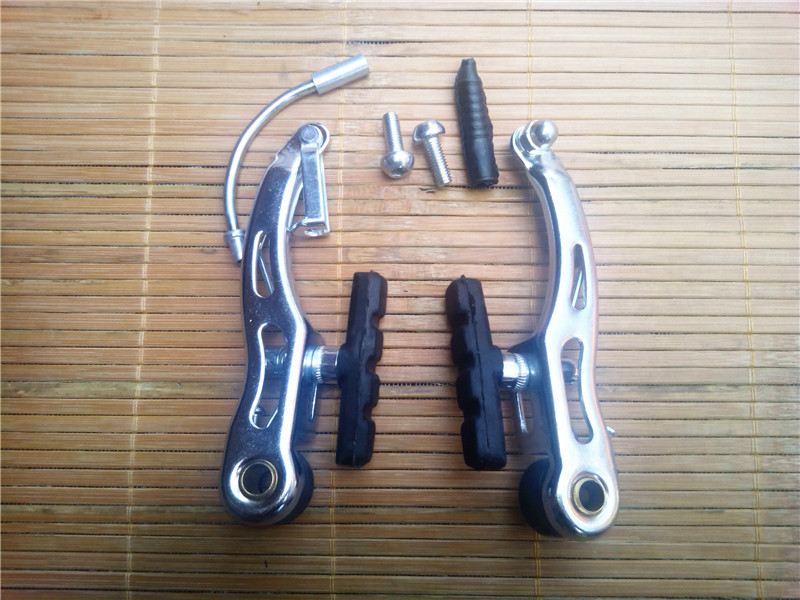 (2) Disc brakes; divided into hydraulic disc brakes and cable pull disc brakes. A disc brake is a brake system composed of brake levers, brake cables or hoses, calipers, pads and discs. At present, most of the disc brakes on the market use wire-pull disc brakes.
Advantages and disadvantages; braking effect, better hand feeling, complex structure, higher price, greater difficulty in maintenance, discs and pads can not stick to oil, disc brakes have less impact in extreme environments.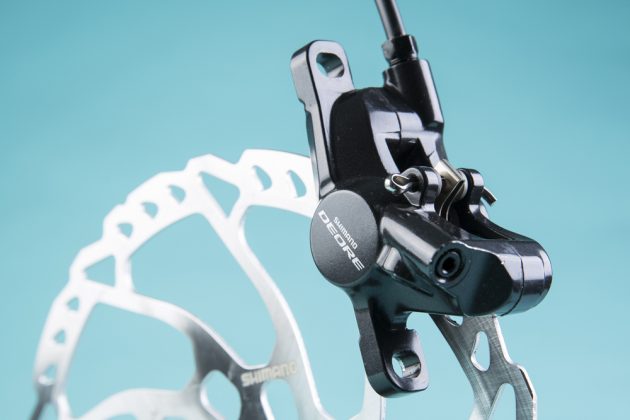 (3) Caliper brakes; mostly used on road vehicles, referred to as c brakes, divided into single-pivot and double-pivot brakes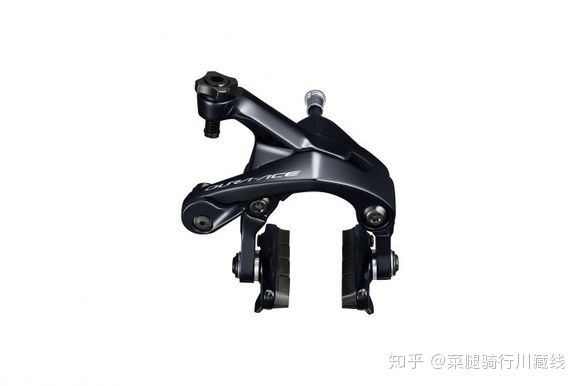 Double pivot brakes, the left and right arms are fixed on different pivots, used in conjunction with the road car brake handle. The support arms of high-end dual-pivot brakes are generally equipped with arm positioning fine-tuning knobs. The balance of the arms on both sides can be adjusted precisely. Equivalent to a single pivot brake, it has more braking force.
Single pivot brake; the appearance is similar to the double pivot, but there is only one support point, which is located on the fixed axis of the arm, which is common in folding cars and low-end road cars.
6 best mountain bike disc brakes
The best mountain bike disc brakes
This is our current favorite and the best mountain bike disc brake.
Shimano
Formula
Tektro
Clarks Clout
SRAM level
Dominion of Hayes A4
Shimano
Best all-round disc brake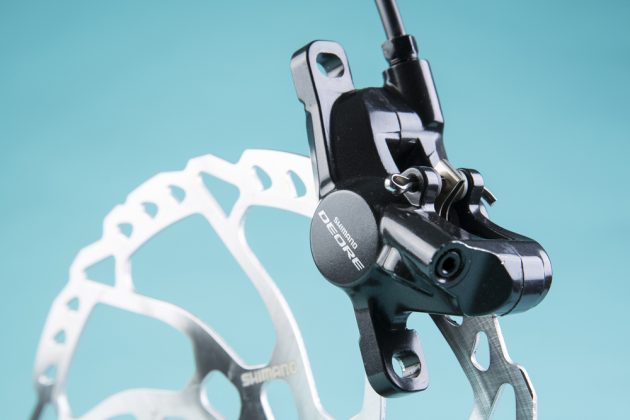 Advantages: power and modulation
Disadvantages: the lever may rattle slightly
Shimano disc brakes continue to raise the bar for budget brakes, providing superior performance at a favorable price. Simple, reliable and powerful, the compact lever provides a true one-finger stop, mineral oil works well, and the caliper accepts top loading pads, making maintenance easier.
Provide plenty of power, Shimano provides an excellent feel. Nowadays, some riders have turned to the ergonomic design of the SRAM handle (which I have to say is really very, very good), but we still kind of like the overall experience of Shimano brakes. In fact, Deores's grade is as high as we use Shimano disc brakes. Their more expensive brakes often seem to be plagued by wandering bite points.
Formula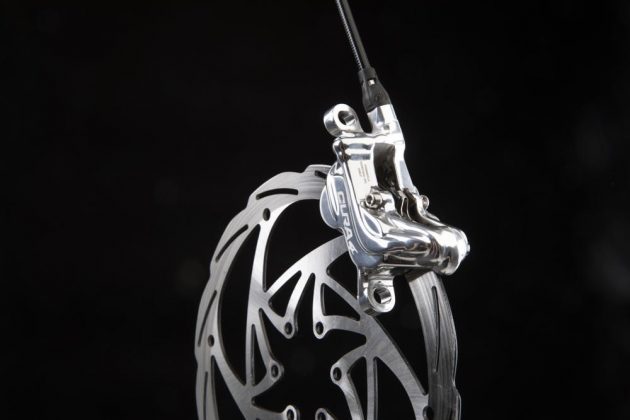 Advantages: powerful and predictable
Disadvantages: Can't run, the lever is super close
The Formula Cura 4's compact caliper can accommodate four 18mm pistons. Even after our test bike remained dirty for several weeks, we did not encounter any problems with piston sticking or seal expansion, which SRAM users will definitely appreciate at this point. After installing the latest generation of brake pads, Formula is an excellent brake.
Its stylish design conceals its raw power, and it has also been proven to be 100% reliable. However, what makes Cura 4 even more impressive is that Formula has successfully achieved all of these while still producing one of the lightest high-power braking systems on the market.
One of our small suggestions is to try to ensure that you get a brake version with a newer version of the brake pads that provides better consistency during longer and steeper descents.
Tektro
An excellent disc brake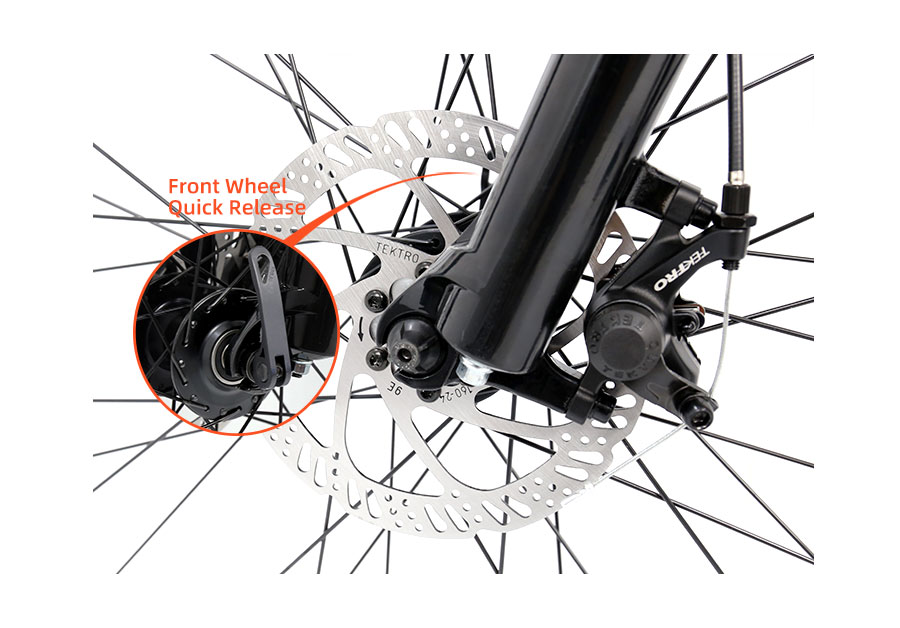 It is an excellent disc brake. It has a completely open system that provides consistent braking performance, simple adjustments and easy maintenance/deflation.
advantage:
Brake pads: The brake pads are easy to install and maintain. They will not scream under pressure and can be easily adjusted to obtain a balanced, smooth braking response. The mat is easy to remove for cleaning and easy to reinstall.
Tektro VS Shimano
Tektro and Shimano brakes have the same function. This gives them equal opportunities on your bike. They both provide reliable braking by ensuring that you feel their force when you press down on the brake pads.
Both of these brakes use levers and brakes on the rods to stop the wheels from turning. They are both powerful because they use the incompressible fluid in the hose to affect the braking level.
Both can control the bike very well, allowing you to predict how to stop. This is another reason why they cannot be placed on top of the other when comparing their functions.
You can use any of them in cold and wet seasons, and you don't have to worry about the weather affecting the braking force. They can compensate for the wear of the brake pads, so you only need to replace the brake fluid and get new brake pads, which ultimately means saving costs and time.
Their rotors provide effective braking force according to the degree of impact. They come in various sizes, from large to small. Although the larger ones provide a lot of force, they make it more difficult to apply the stopping force smoothly. Getting the correct rotor compatible with your hub ensures that you have the perfect braking system.
Clark influence
Best budget disc brake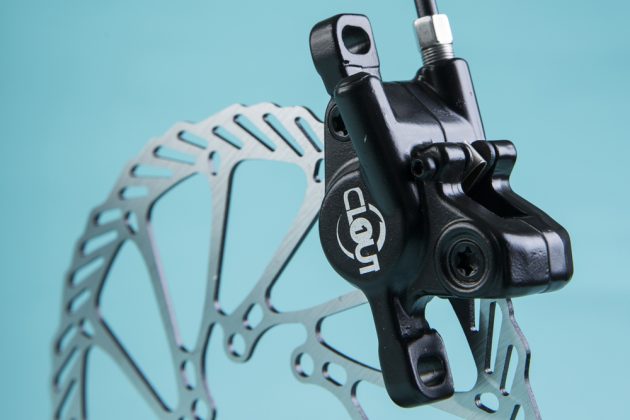 Advantages: unparalleled budget braking
Clout1 is jaw-droppingly cheap, and although it feels a bit woody and has limited rotor options, it is the perfect brake if you want to upgrade from a mechanical disc or assemble a budget frame. In terms of performance, Clout1 is a good money making tool.
Modulation is not its strong point, but it is quite powerful, very easy to set up, and bleeding is very simple. The mat is okay to wear, but it is noisy in a humid environment. Other than that, we really can't complain-it's the cheapest brake in the country. Although the performance is not so refined, it is definitely a bargain.
Before we continue, we would also like to point out that the £25 price tag includes a stainless steel rotor! So where exactly does Clarks cut corners? Well, where it doesn't matter when using disc brakes. Of course, the clamp is a single bolt, so you must remove the handle (and the dropper remote) to remove the brake from the rod. And the design of the reservoir is simple and the side is specific, so you can't turn it over to the left/right side without unplugging the hose and rebleeding, etc.
But… so what? Except for a small moan, these trivial matters are nothing. There is no bite point adjustment (usually the case with non-megabucks brakes) and the lever blade is not the most complicated in terms of ergonomics, but the Clout1 score is important: power, reliability, and consistency. These brakes are much better compared to the mid-range products of many big brand and/or OEM brakes available on the mid-range MTB. Clarks did a good job!
SRAM level
Consistent with pleasant feelings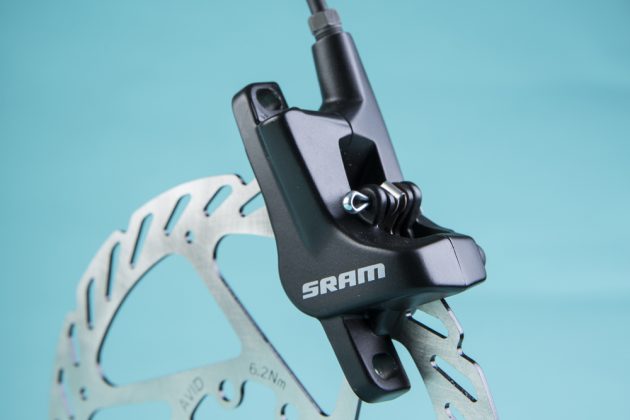 Advantages: solid feeling
Disadvantages: if ignored, it will produce sticky pistons
SRAM Level is a more affordable brake in the SRAM series. It is another brake you can equip on many low-cost mountain bikes. And there are good reasons. The level of action is very good, it also has a smooth power transmission, making you very sensitive when slippery or loose feet. It does not make people feel greedy, and there always seems to be more to give. If you don't like Shimano's stubby levers, this is all the brakes you need for off-road riding.
More importantly, you can take SRP with a little salt; it is difficult to find amazing discounts on SRAM Level disc brakes. Of course, some may not come with a rotor or mounting bracket, but you may not need them.
It can be said that you can find the sales of these brakes at less than the suggested retail price, because their prices are slightly higher during the cold day. The lever is pressed aluminum, the design of the clamping bolt and nut is ugly, and the brake is too tight on the handlebar to the extent that it may leave scratches/marks on the handlebar. Not very good.
But if we talk about braking power and feel, SRAM Level brakes are excellent. They feel a lot like the more expensive products offered by SRAM. It is difficult to explain the difference between the feel of SRAM brakes and Shimano brakes. Part (most of?) is due to different lever shapes/sweep, and part is different process feel; they also feel stronger on the lever and softer on the pad/rotor. To be honest, neither method is better than the other. However, if you don't like Shimanos, SRAM can provide you with an alternative.
Dominion of Hayes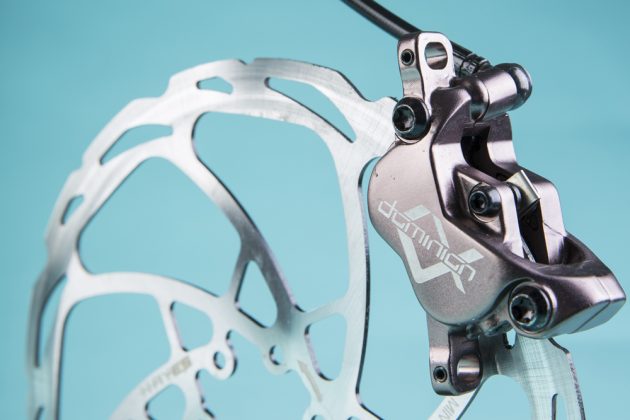 Pro: Hayes
Con is truly restored: no need to adjust the bite point
Hayes Dominion is a premium brake with strong power and modulation capabilities. It is also very compact and has some nice details, such as the crosshair adjustment and the angle of the banjo on the caliper just enough to keep the hose from rubbing against the struts or the lower part of the fork. Small details, but the details that make this brake special. A warm welcome from one of the early pioneers of mountain bike disc brakes.
Dominions has a caliper/rotor alignment function called a crosshair; basically a pair of small grub screws that push the bolts of the main bracket, allowing you to fine-tune the alignment of the caliper to the rotor independently. This not only means that your brake pads can eventually stop dragging the rotor, but it also has a real impact on brake feel and consistency. To be honest, after years of squinting the calipers and cursing how they misplaced when they were finally tightened, the crosshair function itself deserves an award!
Compared to the iconic old Hayes brakes, the lever blades are significantly shorter. It may even be too short for some riders who like a clip with really inward and long swept blades (hey, then buy some SRAM brakes). We like the tool-free adjustment, which is well hidden in the knuckles of the lever.
The overall movement is light but not flexible. In the end, we think these Dominions may be the answers that hordes of disgruntled Shimano wandering bite victims are looking for. These are the brakes XT should have.
Replace the brake cable or brake fluid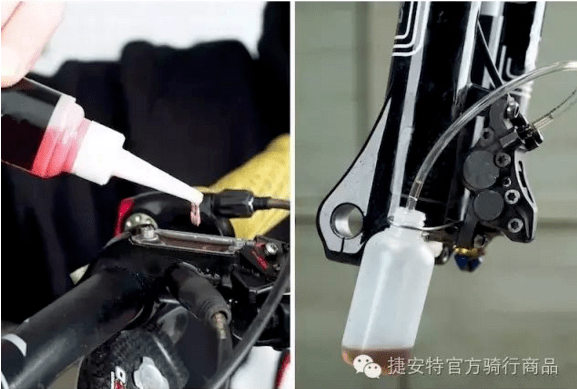 The brake system affects riding safety, and every time you ride in harsh environments and weather conditions, it will have a certain impact on the brake system. The main reasons that can affect the performance of hydraulic brakes are the expired and deteriorated internal oil and the remaining air bubbles in the hydraulic system. Regular replacement of the brake fluid can make the mountain bike more safe. But we must pay attention to expelling air bubbles when filling oil.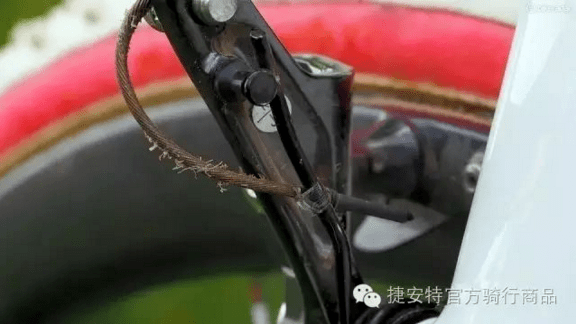 Because the road brake cable tube is open, the new inner cable contains a certain amount of grease for lubrication. After a long period of use, the grease evaporates, and the inhalation of small foreign matter rubs the inner cable, which affects the brake stroke and smoothness. The recommended period of use for the general brake cable tube set is 1 year.
Replacement of brake shoes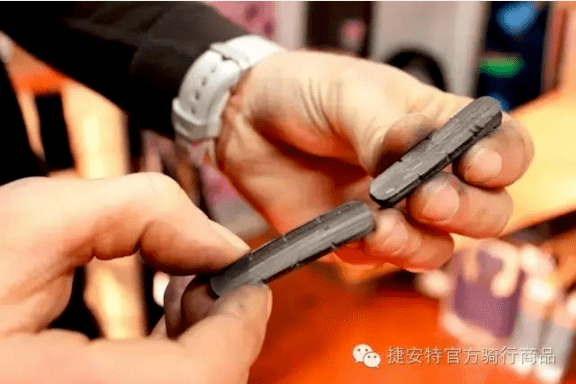 Road brake blocks are divided into carbon fiber brake blocks and aluminum brake blocks. Aluminum rim brake blocks need to pay attention to cleaning metal debris. Carbon fiber brake blocks will produce brake powder. The heat dissipation grooves need to be cleaned frequently to maintain optimal braking and heat dissipation. Brake block design There is a service life with a safe use mark. Generally, when the heat dissipation groove line disappears or exceeds the thinnest brake thickness, the service life is exceeded, and the brake rubber should be replaced.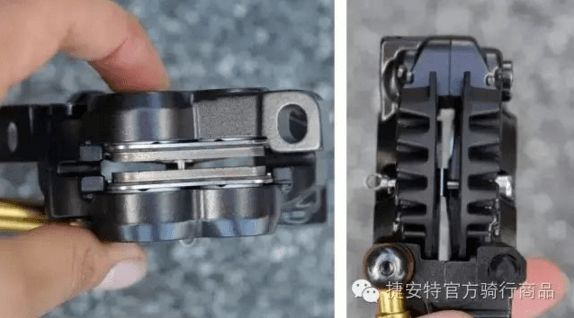 Mountain bikes mostly use disc brakes. When the brake discs are distorted or uneven in thickness, they need to be replaced. Generally, only the brake pads need to be replaced. Brake pads are divided into metal pads and resin pads. Under normal circumstances, it is necessary to replace the brake pads immediately to prevent excessive wear by discovering that the braking force is insufficient.
hotebike website: www.hotebike.com
LEAVE US A MESSAGE