Jetson Bolt Pro Folding Electric Bike Review
Jetson Bolt Pro Folding Electric Bike Review

Today, the markets are full of electric bikes. Also, if one observes, one can easily notice that the number of electric bikes on the road has also increased. There is no doubt that the electric bike has become one of the favorite commuting channels for people around the globe.
And rightly so! E-bike is an eco-friendly, economical option for travel within the city.
Within the available e-bike options available in the market, the jetson bolt pro electric bike is one of the most popular electric bikes. Here, we will review this bike and see if it's worth the money or not.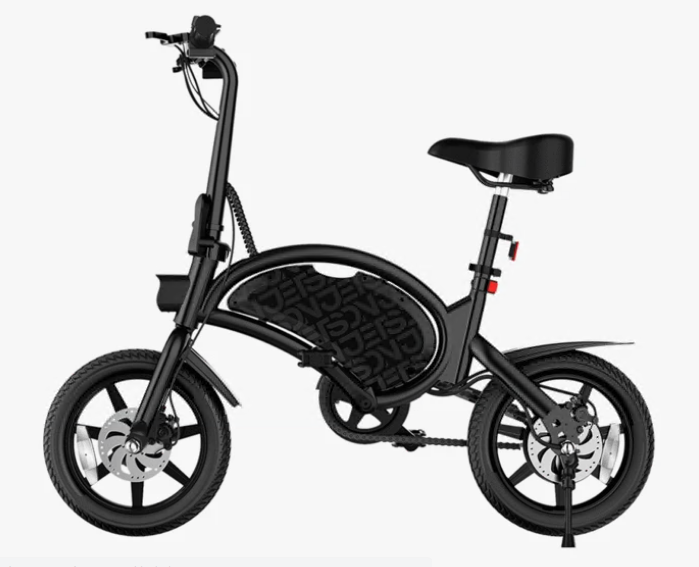 Jetson Bolt Pro electric bike is a foldable electric bike, and one can buy it at a very affordable price. It has many latest specifications and is an upgrade version of the jetson bolt electric bike. It is available in the Costco electric bike stocks as well.
Basics Configurations of the E-Bike:
The first impression given by a Jetson bolt pro is one of a strong structure electric bike. The quality of the color quality immediately catches one's eye as soon as it is unboxed.
Talking about the dimensions of the electric bike, the jetson bolt pro has 46.5 inches in total. The height of this electric bike with an erected handle is 38.5 inches. Whereas, if you fold the handle, the height of the electric bike is minimized to 23 inches. Based on the dimension, the Jetson bolt pro can be categorized as an electric mini bike.
Jetson has labeled the minimum age for riding a Jetson Bolt Pro electric bike to be 12 years. It can carry a weight of up to 256 lbs.
Easy to setup
Jetson bolt pro electric bike is very easy to set up. You have to attach few things to the bike as you unbox it for the first time. The electric bike and pedals seat are of such things that you need to attach by yourself. However, the installation method is very easy, and you will be done with setting up your Jetson Blot pro electric bike within minutes. The manufacturers have tried to create ease with respect to setting up for the end-users to the maximum extent. This can be seen from the fact that the pedals in the Jetson Bolt pro electric bike come with left and right marking so that you don't get confused while setting up your electric bike.
The foldable handle of the bike is also very easy to fold and unfold. In order to unfold it, you just have to erect the handle up straight, close the given clip and twist the locking mechanism for the handle to stay firm in its place.
An upgrade of jetson bolt electric bike: pedal plus battery
Previously, in the jetson bolt electric bike, the pedal option was missing. So, your e bike ride was entirely dependent on the battery attached to it. In case the battery of your e-bike dies, it's done, and you cannot use it to reach your destination.
However, the good thing is that Jetson bolt pro electric bike has pedals. So, this addition makes the jetson bolt pro even better as an electric bike. You can ride your e-bike on a battery, and when the battery power is not available, you can also use it with manual pedaling.
Pedaling a bike is good for health as well. So, you don't necessarily have to wait for the battery to end. Rather, you can do it whenever you feel like you should do some exercise on the way.
Weight, wind speed, condition, and path inclination
The top speed of any bike depends on a range of different factors. Some of the important factors include weight, wind speed, condition of the track, and path inclination. However, on average, the maximum speed that Jetson bolt pro can reach is 15.5 miles per hour, which is a pretty decent speed.
comfortable seat
The seat of Jetson bolt pro is very comfortable. You can also adjust the height of the e-bike as per your need.
good reasonable fat tires
Jetson bolt pro electric bike comes with a 14'' rubber tire. The tire grip is also pretty good. It also comes with metallic rims, which is a plus. Because usually, most electric bikes come with rims made of plastics.
disk brakes
If you are not yet amazed by this fascinating bike, now you will. Jetson bolt pro electric bike has disk brakes for both the front as well as the back wheel. It would be best to keep in mind that the disk brakes that come with Jetson bolt pro are very sensitive. This might take some time before you get completely comfortable with their usage. Overall, the premium brakes system will definitely ensure that you have a safe commute.
economical price
Besides the Costco electric bikes and all other electric bike options, the jetson bolt pro is an economical and the best option. Also, jetson bolt pro provides great value for money. In the first place, it would be hard to find a good electric bike with impressive features such as a jetson bolt pro. Leave alone the price at which jetson bolt pro is available.
Reasonable torque and speed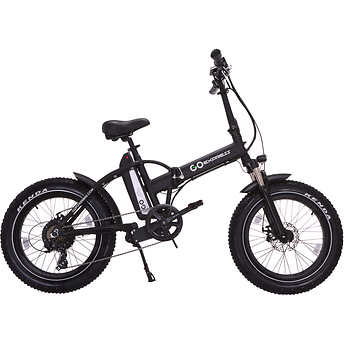 Jetson bolt pro electric bike uses a hub motor with a power of 350 W. This configuration provides the bike with good torque and speed. As you will commute on this electric bike through the city, you will not feel that the e bike is lagging at all.
Effective LED lights
Front LED light is a good addition to the bike, making riding safer at night time. The light is pretty strong and gets you a pretty good vision. It is also very easy to turn on and turn off the lights. Just push the given button option for 4 to 5 seconds, and it will turn on. Similarly, repeat to turn off the front LED light.
Good battery
Jetson bolt pro electric bike has a 36V, 6.0 Lithium-ion battery. It takes 4 hours to charge completely. Being a lithium-ion battery, the battery of jetson bolt pro depletes very slowly compared to many other types of batteries.
Easy to carry
Another best thing about this electric bike is that it is extremely easy. A special space has been left from where you can have a good grip and carry it. The good thing is that it is very lightweight and weighs only 41 lbs. So, it will not tire your muscles while you are carrying it.
Battery indicators
A smart feature related to the battery has also been added to the Jetson bolt pro electric bike. On the throttle side of the handle, four indicators are given. If all the four indicators are lit and green, the battery is 75 to 100 percent charged. If there are three green signals, it means that the battery is 50 to 75 percent charge. Two green lights signal that the battery is 25 to 50 percent charge.
Similarly, if only one green light is lit, the e-bike's battery is 0 to 25 percent charged. Lastly, if the battery is completely drained, the last light will turn red. So, you easily get to know what is the current battery position is and when you need to charge.
The company also installs a simple mechanical bell on the Jetson bolt pro electric bike, which pretty much serves its purpose very efficiently.
Front and a back reflector
For safety, the Jetson bolt pro electric bike comes with both front as well as back reflectors. This is a necessary safety feature that must be part of every bike or vehicle, for that matter. So, you should always make sure that your e-bike has it. Jetson Bolt pro comes with its own set of reflectors. However, if your bike does not have them, you should immediately buy them from the market and install them on your electric bike.
Cruise control
Jetson bolt pro electric bike also has a cruise control feature. A specific button is given to activate this cruise feature. So, as you are riding, you just have to press the button once, and the cruise control will be active. Similarly, you can very easily turn off the cruise control as well by pressing the same button. If you slightly press any of the brakes' liver, the sensor installed in the Jetson bolt pro will immediately take note, and the cruise control will end.
Also, the throttle of the jetson bolt pro is very smooth as you use it. It has a good about it.
Excellent wiring
Overall, the bike looks very tidy and decent. The battery and the motor attached to the back wheel are separately enclosed in dedicated boxes. So, you will not see a lot of wires.
All in all, Jetson Bolt Pro Folding Electric Bike is a comfortable, easy to set up, well priced, multi-feature, hybrid electric bike, which is the best choice for daily commuters.

HOTEBIKE folding commuter ebike
Folding Electric Bike 20 inch mini alloy ebike frame 36V 350W A1
Mini Electric Bicycle, 36v 10ah battery, 160 dis brake, max speed 30km/h (18 mph)
Foldable bikes are a versatile and often-overlooked cycling option. Maybe your studio apartment has limited storage place, or perhaps your commute involves a train, several flights of steps, and an elevator. A foldable bike is a cycling problem-solver and a bundle of fun packed into a small and convenient package.
This 20-inch wheeled bike folds smaller than many models on the market, thanks to the proprietary double folding mechanism on the frame, which can be broken down into thirds, so it can even be put in after shrinking the trunk of the car.
Bike Frame
The 6061 aluminum alloy frame makes the bicycle have the characteristics of sensitivity, lightness, high rigidity, and excellent corrosion resistance. The T6 heat treatment process makes the bicycle more solid. The frame has passed strict European safety standards for pedal assisted electric bicycles, and has been certified with EN15194.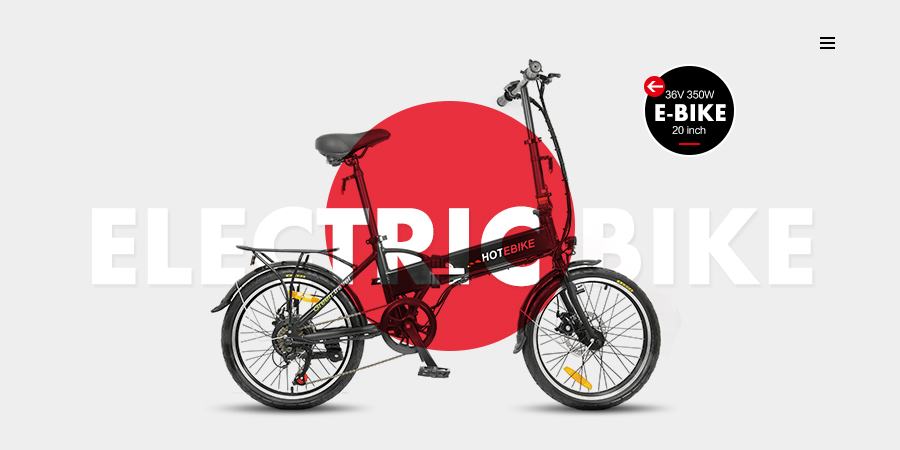 Brand Assurance
We use several major brands of accessories around the world to build the bike, ensuring great quality and safe use. Kenda 20 inch tires, Shimano 7-speed gears, Tektro 160 mechanical disc brakes (front and rear).
Battery
36v 10AH quick-released lithium battery. Very convenient to recharge. You can either leave it in the frame for charging, or take the battery out of the frame for charging. The battery has a lock with 2 keys to ensure its safety. 10AH battery allows a range of 35-50 miles (60-80KM) with pedal assistance, which is longer than that of most 20-inch folding electric bicycles on the market.
Motor
36V 350W brushless motor, the maximum speed is 18MPH (30KM/H). Brushless motors consume less power than brushed motors. It has the advantages of long life, low noise and high efficiency: high efficiency of more than 80%, and a low noise of 60dB, which means that it may not even be heard when riding, which makes riding more comfortable.
36V 350W
LCD Display
Button
Electric switch button, up button, down button, SW button, fairly easy to operate.
Battery Gauge
Shows the battery life clearly.
Pedal Assist Level (PAS)
From 0 to 5, the higher the level is, the more power the motor will offer.
Odometer / Distance
Calculate how many miles you have ridden.
Speed
Can view current speed, max speed, or average speed. Can be set to metric or imperial units.
Time
Can view the single riding time and the accumulated riding time.
Ambient temperature
Can be set to Fahrenheit or Celsius.
Power
Shows how much power the motor is outputting at any given time.
Voltage
Displays real-time battery voltage.
And more…
Riding Modes
3 riding modes. The first mode is all-electric riding, that is, you only need to gently press the thumb throttle, the bike will go forward without using pedals, just like a motorcycle. At the same time, because the LCD880 contains 5 assist levers, you can easily control the riding speed, making riding safer and more convenient. The second mode is to use the pedal assisted riding. You only need to step on the pedals, there will be power assist, so that you can get the pleasure of riding and don't have to be so tired. The third mode is to combine the thumb throttle and pedal assist, which is the modest way for most conditions.
More and more details pls check the link: 20 inch mini alloy ebike….