2000W  Fat Tire Electric Bike With Double Shoulder Downhill Bike Fork Suspension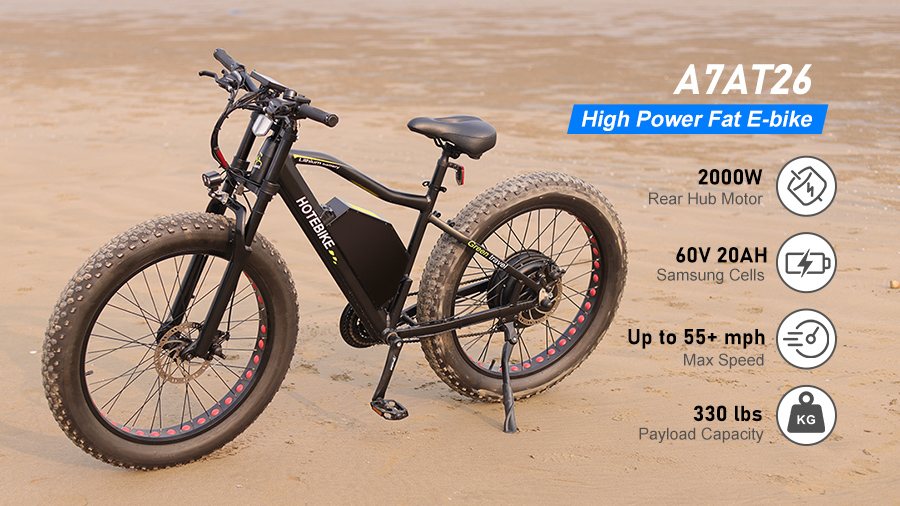 Recognizable because of their oversized tires, electric fat tire bike offer outsized traction that makes it possible for you to ride them on sand or snow. The ultra-wide tires are also reassuringly forgiving on all sorts of rough terrain.
We use the double shoulder downhill suspension fork. Suspension front fork, the sensitive shock absorber system can effectively filter out the shock caused by complex road conditions, making riding more comfortable and safe. The unique design slows down the impact and protects the ebike. The independent U-shaped design makes your legs more stable and safer.  Free choice of lock function. Choose to adjust according to different needs, let your riding more comfortable.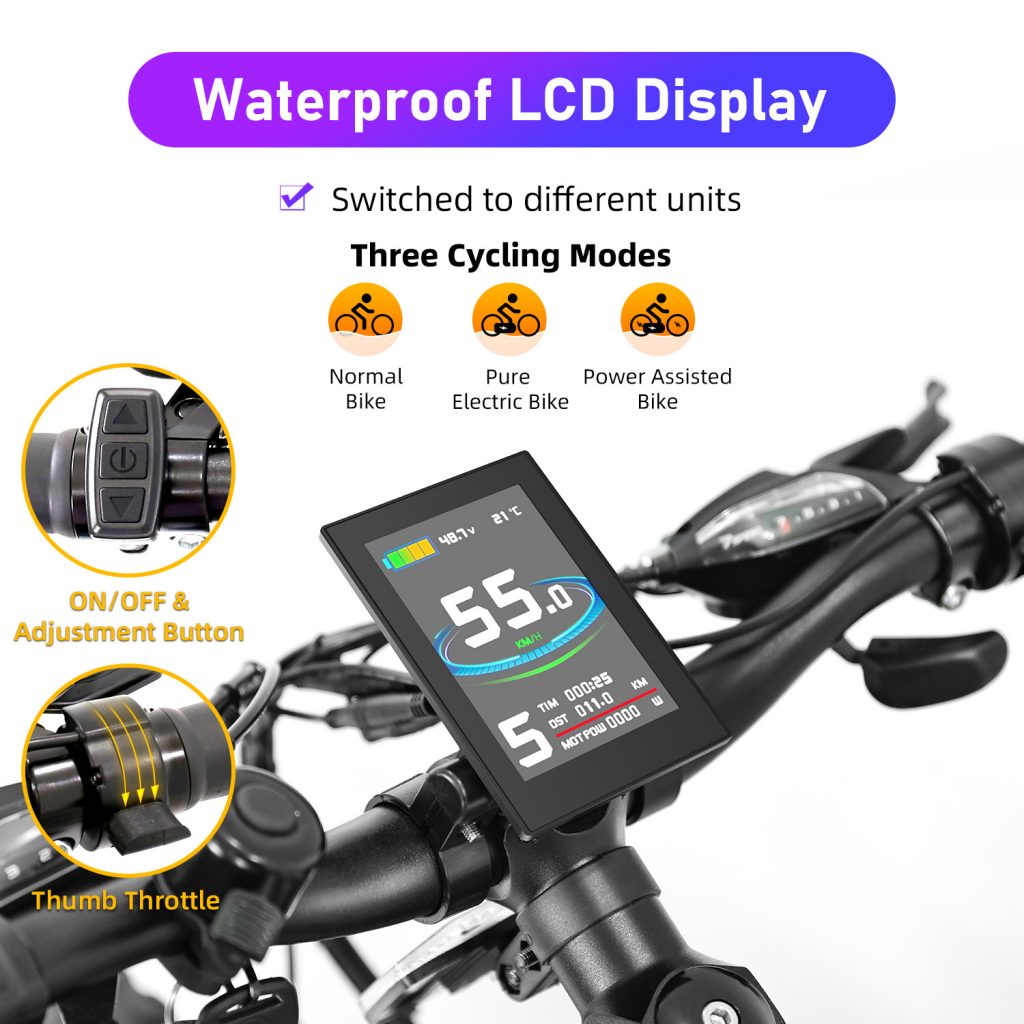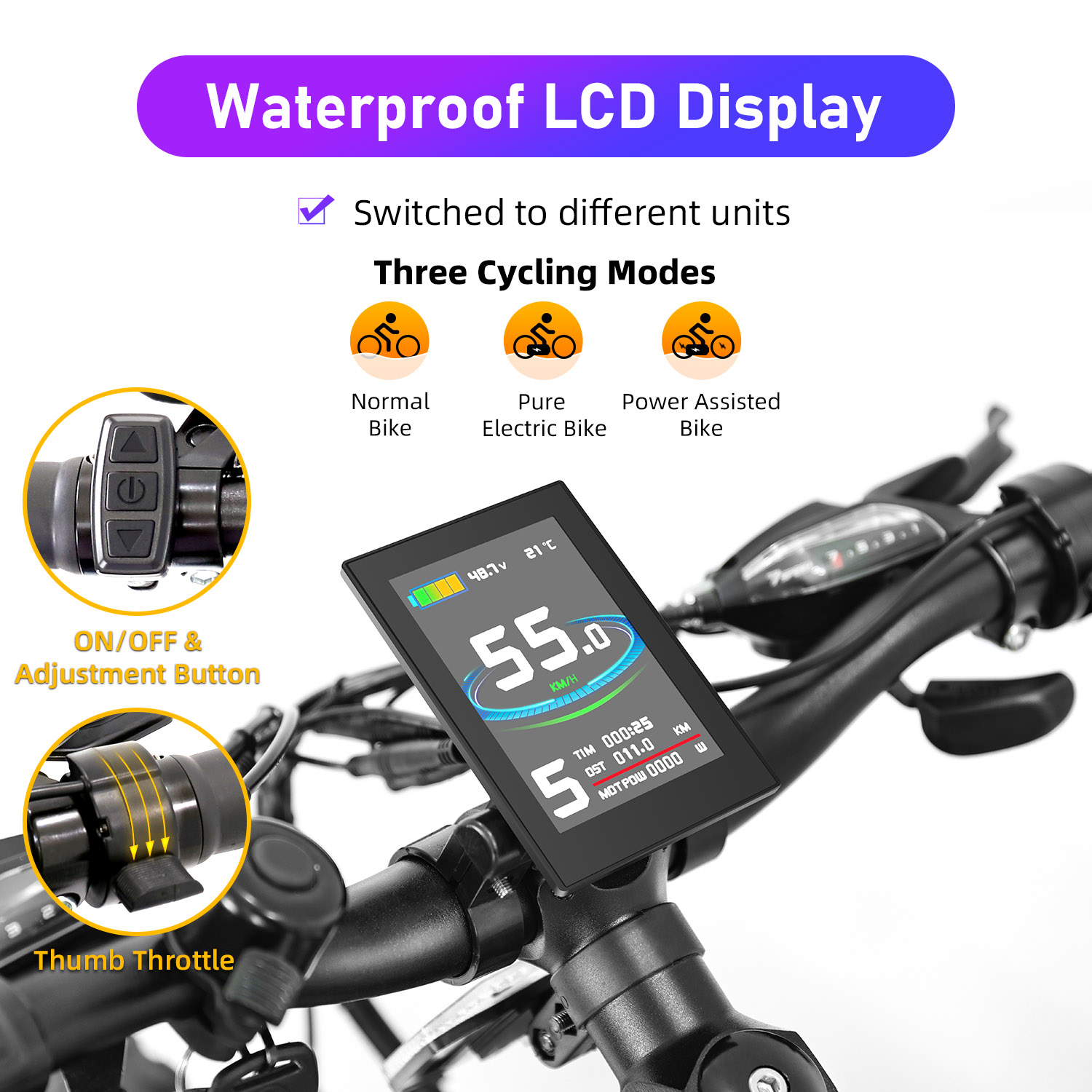 HOTEBIKE 2000 watt electric bike A7AT26 was designed with high power motor and high capacity battery and 26 inch fat tire to provide a superb ride on almost any terrain.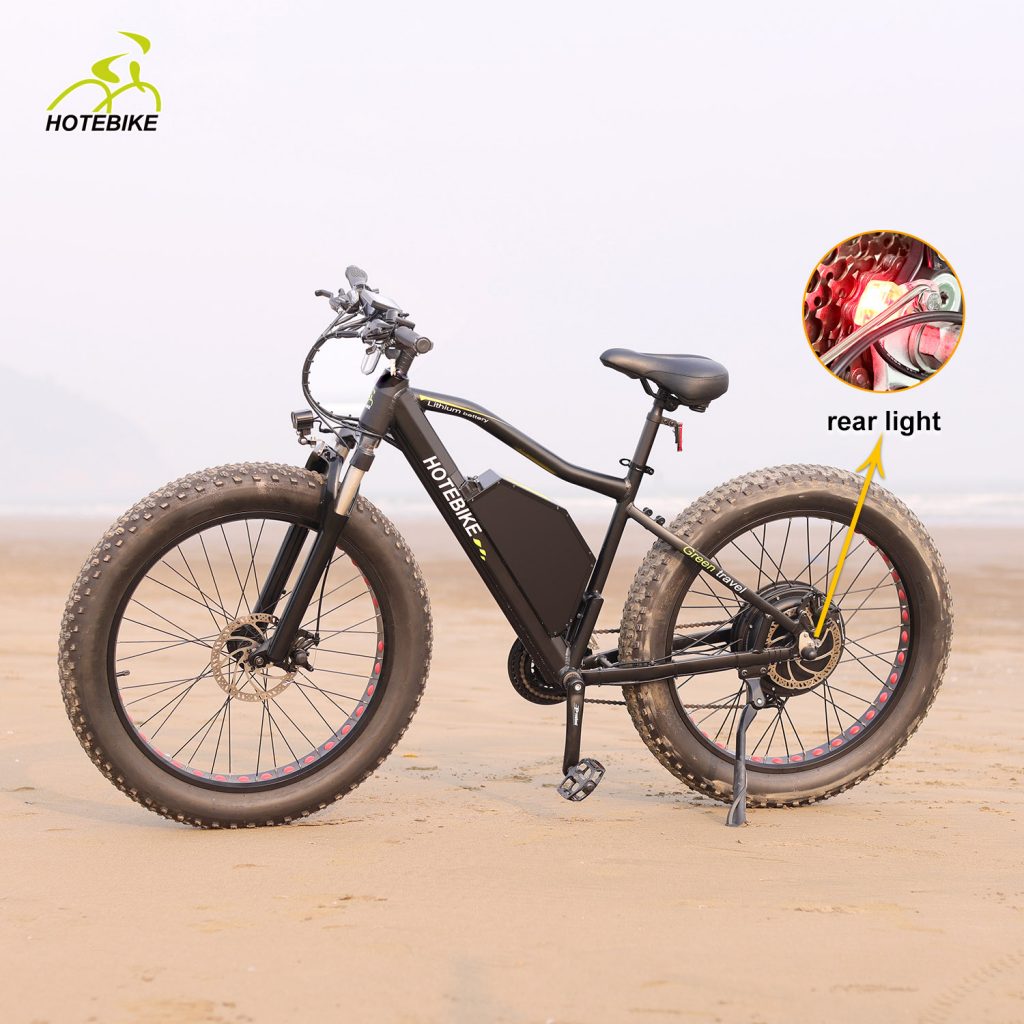 We believe that electric bike are promoting the concept of green travel, providing clean, efficient and exciting new modes of transportation.Join us today in the revolution of green efficient transportation in style.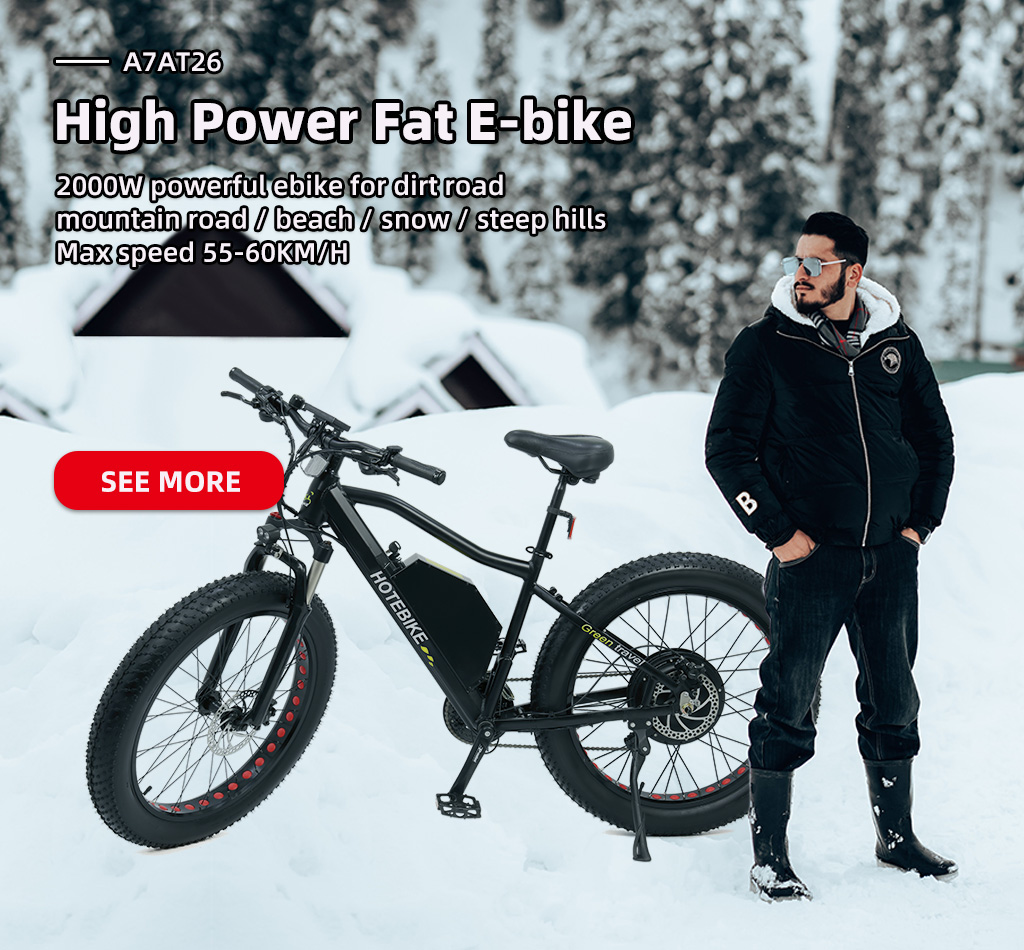 Here are the details for 60V 2000W Fat Tire Electric Bike Mountain Bicycle Electric Dirt Bike (A7AT26) With Double Shoulder Downhill Bike Fork Suspension
60V 2000W Fat Tire Electric Bike Mountain Bicycle Electric Dirt Bike (A7AT26)
Motor: 60V 2000W rear hub brushless motor
Batttery: 60V 20AH Samsung battery cell, large capacity, long range
Controller: Intelligent brushless 60V 2000W
Charger: 71.4V 3A 100-240V input
Tire: 26*4.0 fat tyre
Brake lever: Aluminum, cut-off electricity when braking
Gears: Shimano 21 Speed with derailleur
Display: Multifunctional Colorful LCD8 display
Initiating mode: Pedal assistant (+ Thumb Throttle)
Max speed: 55KM/H