If you own an electric bike in Canada, it is important to understand the regulations and rules around electric bikes. Each province will have their own set of laws so it's important you know how they vary. With different classes of electric bikes, there are a few more rules than a standard human-powered bike such as speed and age limits and motor size. Take a look at all you need to know about the rules and regulations surrounding ebikes in Canada.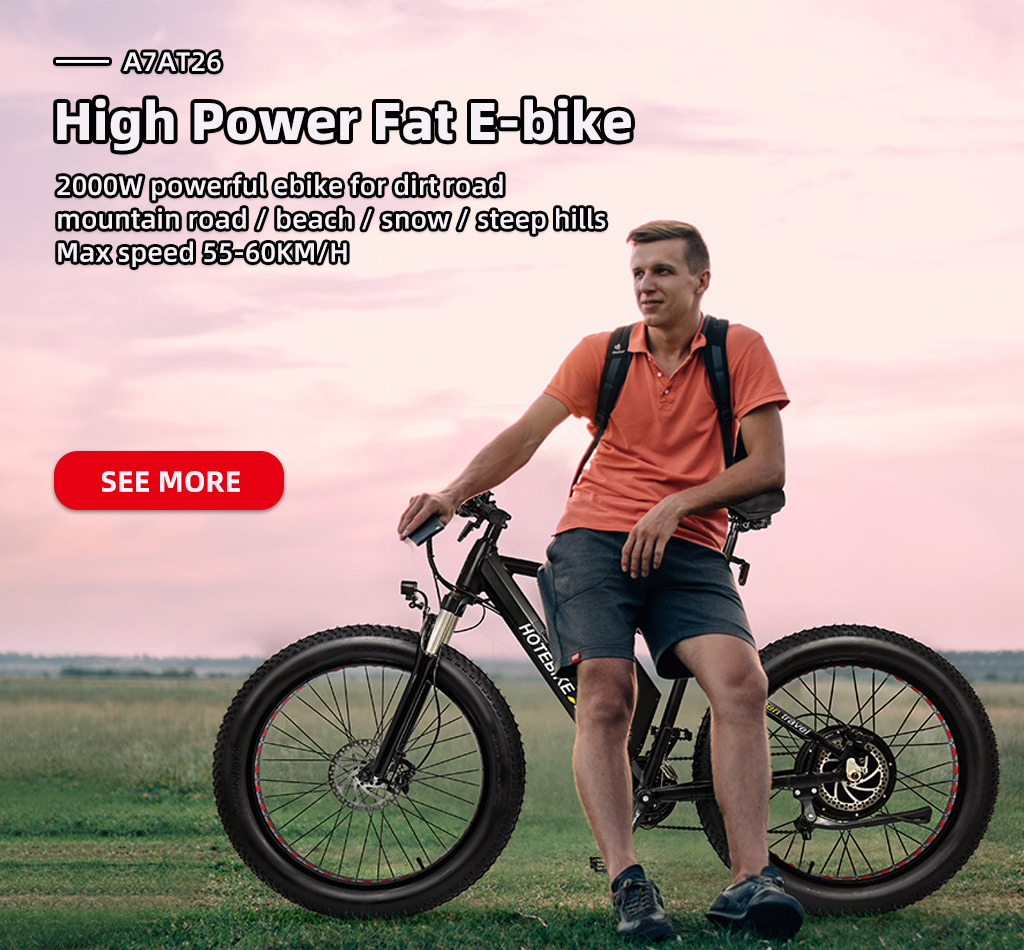 Are Electric Bike Legal In Canada?
The short answer is yes, electric bikes are legal in Canada. But there are specific rules as to what classifies as an ebike. Below are universal rules across the provinces in Canada regarding electric bikes (excluding Prince Edward Island, as they have their own set of rules):
E-Bikes must have steering handlebars and fully operable pedals. The bike cannot be solely controlled by the battery and the engine must disengage when the rider stops pedalling
It is prohibited to modify the vehicle's motor to create speeds greater than 32 km/h (20 miles/h)
The terms "assist bicycle" or "power-assisted bicycle" (PABs) are the federal technical terms for an electric bicycle. This only applies to electric motor assist bicycles and excludes vehicles with internal combustion engines
All riders must wear a bicycle or motorcycle helmet at all times when riding
Specific ebike labelling is required stating that it meets all the necessary federal and provincial requirements
A classified e-bicycle must have an attached motor that runs on electricity, not gas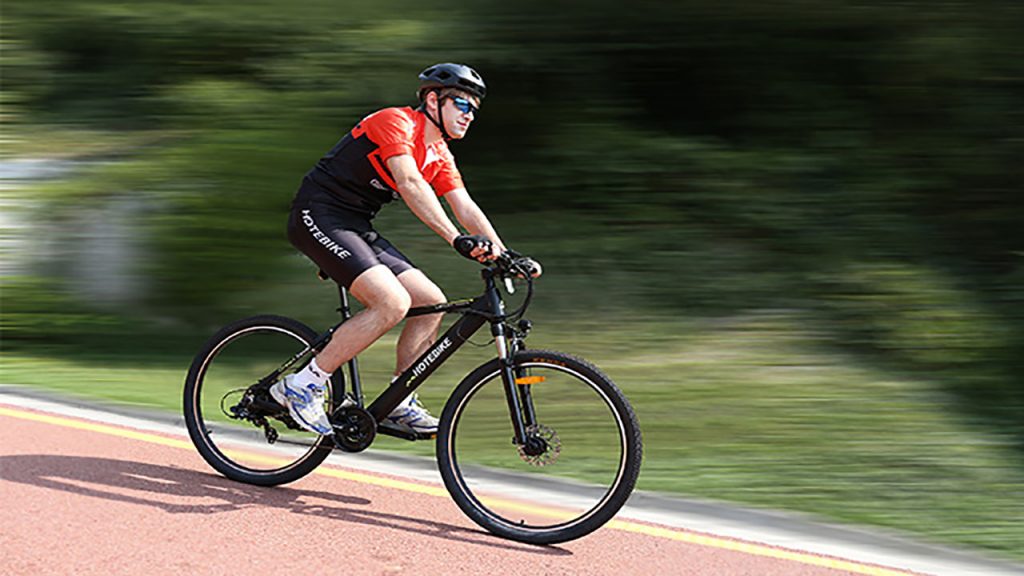 Electric Bike Rules By Province
Even though there are universal rules, there are also provincial-specific rules. Here are some differentiating regulations for each Canadian province.
Alberta – Alberta identifies electric bikes as "power bicycles", which aligns with the federal definition of "power-assisted bicycle". Passengers are allowed on the ebike only if it is equipped with a designated seat for the passenger. Riders must be 12 years of age or older, and there is no weight restriction.
British Columbia – In British Columbia, electric bikes are identified as a "motor-assisted cycle", which means that the vehicle must be able to combine human pedal power with electric motor assistance. Riders must be 16 years old or more. See the full details from ICBC
Ontario – In Ontario, the maximum weight of an e-Bike must be 120 kg, and require a maximum braking distance of nine meters. By law, a vehicle over this weight will no longer be classified as an ebike. Riders must be 16 years of age or older. Municipalities are also allowed to restrict where ebikes can be used on their streets, bike lanes, and trails, as well as restricting certain types of e-Bikes. More information can be found here.
Manitoba – Manitoba suggests ebikes must not have more than three wheels touching the ground. Riders must also be at least 14 years of age or older. More provincial information can be found here.
New Brunswick – There are some unique rules in New Brunswick. Electric bikes must have wheel rims larger than 22cm and the seat must be 68cm off the ground. The electric bike must also have a headlight if the driver is operating it at night. There is currently no set minimum age for riding an e-Bike in New Brunswick.
Nova Scotia – In Nova Scotia, power-assisted bicycles are classified similarly to standard pedal bicycles. Riders must wear their approved bicycle helmet with its chinstrap in place. More provincial information can be found here.
Prince Edward Island – PEI previously had a few differences from other provinces. PEI was the only province where e-Bikes were classified as limited-speed motorcycles and were treated similarly to mopeds. Because of this, ebikes were required to be registered and riders required a license. Operators must be 16 years or older. But as of July 8, 2021, PEI has modified their regulations. It now states electric bikes must follow the same rules as traditional bikes on roadways. Helmets must be worn, speed cannot exceed 32km/hr, and a maximum power of 500 watts. The new rules mean anyone 16 and older can operate an electric bike and a driver's license, insurance and registration are not required.
Quebec – Along with the universal rules, in Quebec, ebikes can have up to three wheels and must include the original label imprinted by the manufacturer. Riders must be 14 and over to ride the electric bicycle and if they're under the age of 18, must have a moped or scooter license (A class 6D license)
Saskatchewan – Saskatchewan has two classifications for power-assisted bikes: an electric-assist bicycle, which uses pedals and a motor at the same time, or a power cycle that uses either pedals and motor or motor only. The power cycle must meet Canadian Motor Vehicle Safety Standards (CMVSS) for a power-assisted bicycle. The power cycle also requires at least a learner's driving license. The electric-assist bicycle does not require a license or registration. Riders must be 14 years or older.
Newfoundland and Labrador – E-Bikes must be equipped with a red rear light, reflector, and white front light. Riders over the age of 18 do not need a license or registration, but riders between 14 – 17 need an authorized permit to operate a scooter, e-Bike, or moped.
Northwest Territories – The territories fall under federal jurisdiction, so riders must follow federal rules.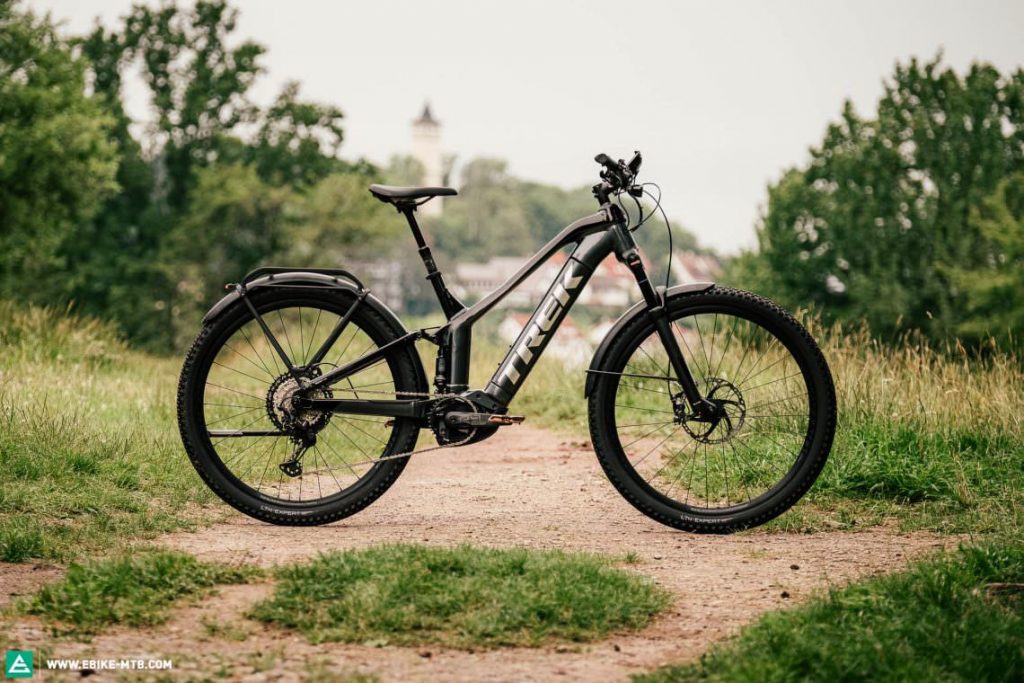 Which Roads Can You Ride Your Electric Bike
Just like normal human-powered bicycles, electric bikes can ride on and share the roads and paths other bicycles and vehicles use. Again be sure to check your provincial regulations and stay up to date with rules before riding.
Some notable rules within certain provinces include:
In Ontario, riders can operate their e-Bikes on most roads and highways where traditional bicycles are allowed. However, exceptions include 400-series highways, expressways, and other areas where bicycles are not allowed.
Cyclists are also not allowed to ride on municipal roads, including sidewalks, where bicycles are banned under by-laws. Ebike riders are also not allowed to ride on trails, paths, and lanes where it is stated that ebikes are expressly prohibited
In Nova Scotia, e-Bikes are legally allowed on highways
In Quebec, electric bikes can be used on all roads excepthighways (which includes their exit and access ramps)
In British Columbia, All ebikes are allowed on highways and class 1 ebikes can ride on any trails that mountain bikes and other cycling is already allowed. With a class 2 or 3 ebike, you can ride on trails and roads designated for motor vehicles.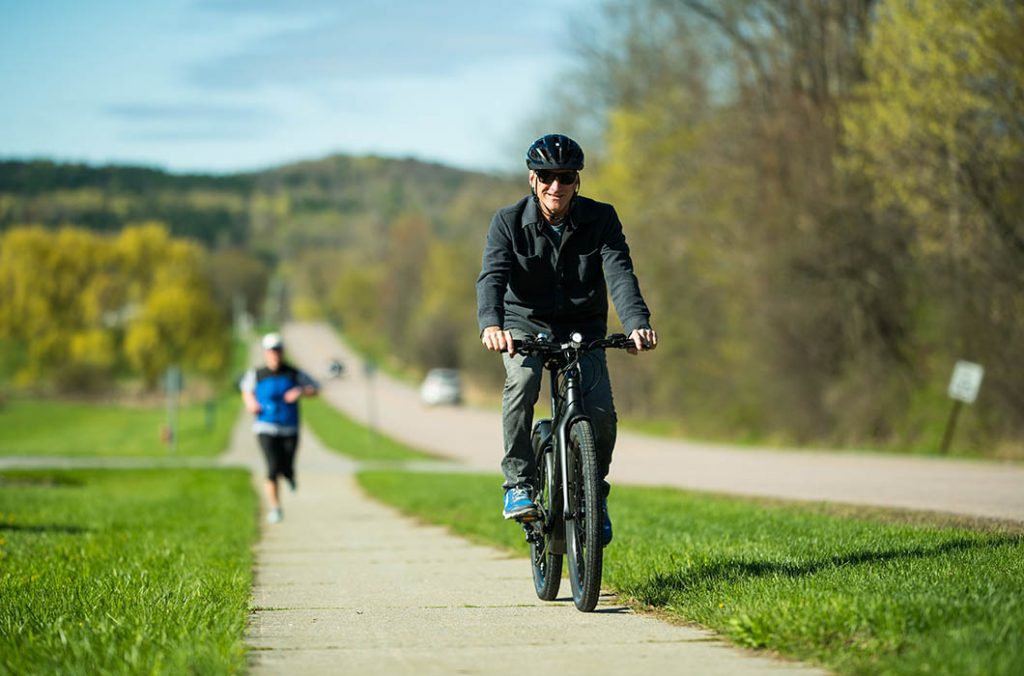 Even though there are different rules governing electric bikes within Canada, there aren't too many to follow. Be street smart and follow the rules. Riding an electric bike is supposed to be fun! If you're not sure which electric bike is for you, talk to our experts and they can help you find the right fit.