The real advantage to ebikes in my view is efficiency in climbing hills or fighting the wind combined with better range. This is why I am so excited to see a 48V 20AH ebike battery on a fat tire bicycle.If you experience knee pain or exercise-induced asthma, for example, electric bikes can breath new life into the sport of cycling. They might convince your friend or significant other to join you on the trails more often or they might enable you to commute to work in extreme heat without perspiring so much. I've owned cars and mopeds before and neither felt as safe or refreshing as cycling along community paths, away from traffic.
Electric bikes remove many of the roadblocks and challenges that people face with traditional pedal-powered cycles but they aren't perfect. They can be expensive, complex, and heavy which is a real pain if the battery runs out halfway.I will recommend a suitable electric bicycle in this blog, its battery will not run out on the road, because its battery capacity is large enough!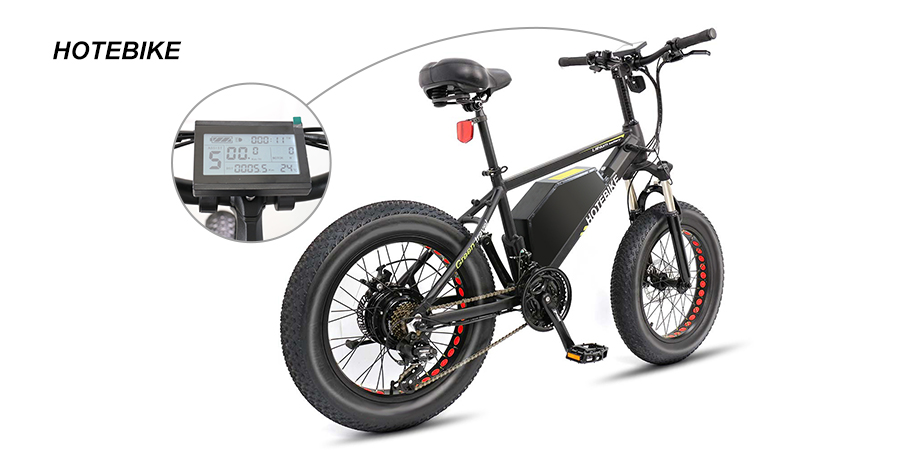 Here comes the point. I was very surprised by its appearance!
The HOTEBIKE seamlessly blends rugged capabilities, exceptional comfort and affordable cost. Use HOTEBIKE Fat Bike to explore and roam the city! It is very comfortable to ride, perfect for beginners, casual riders and ebike enthusiasts, especially for people who are looking for a quality ebike with fast speed and super long range. Equipped with 20" fat tires and an self-designed 6061 aluminum frame, this electric bike is perfect for riding on roads where bumps and potholes are common. The bike comes with a pedal-assist that makes each ride a breeze. You will love riding it on congested streets, city paths, beaches or even snow roads. It is perfect for sightseeing, roaming parks, and visiting places with plenty of shops. The HOTEBIKE features a compact frame with 20-inch rims, so it is great for teenagers, women and adults.
On the travels, the A6AH20F was likely a bit better than normal mountain bike since its larger diameter wheels could more easily roll over larger obstacles like roots and logs, there's nothing to really challenge them there. They could cut their way through thick beach sand easily, which is a good test of how much power a fat tire e-bike really has. 48V 20AH ebike battery make it have long range from 50 to 75 miles.
48V 20AH Ebike Battery
1.Waterproof lithium battery
2.Removable, lockable
3.Easy to charge it separately
4.Super long range: 50-75 miles (80-120KM) (with pedal assist)
5.Long life
The 48V 20AH ebike battery is designed by the HOTEBIKE brand. It has a unique appearance and looks very domineering! Everywhere is carefully designed, charging is convenient and fast, I believe you will fall in love with it. Hotebike has its own factory, and the electric bicycles they sell have left a lot of praise around the world. At the same time, they are constantly updating their products.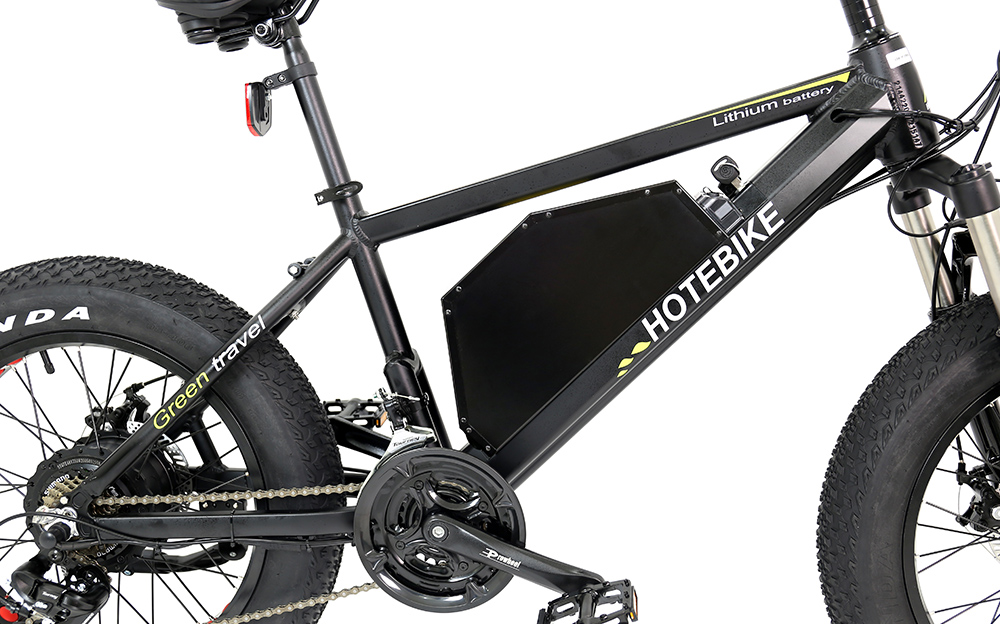 How to keep your electric bike battery in good condition?
Not only the battery, but the other accessories of this electric bike also attracted me. They all look great!
Kenda 20*4.0 inches high-quality fat tires, with plenty of tread, more slip-resistant and wear-resistant, can effectively avoid the penetration of sharp objects, and provides long service life. These fat tires have more surface area contact with the ground than conventional tires, providing enhanced traction, stability and a smoother ride.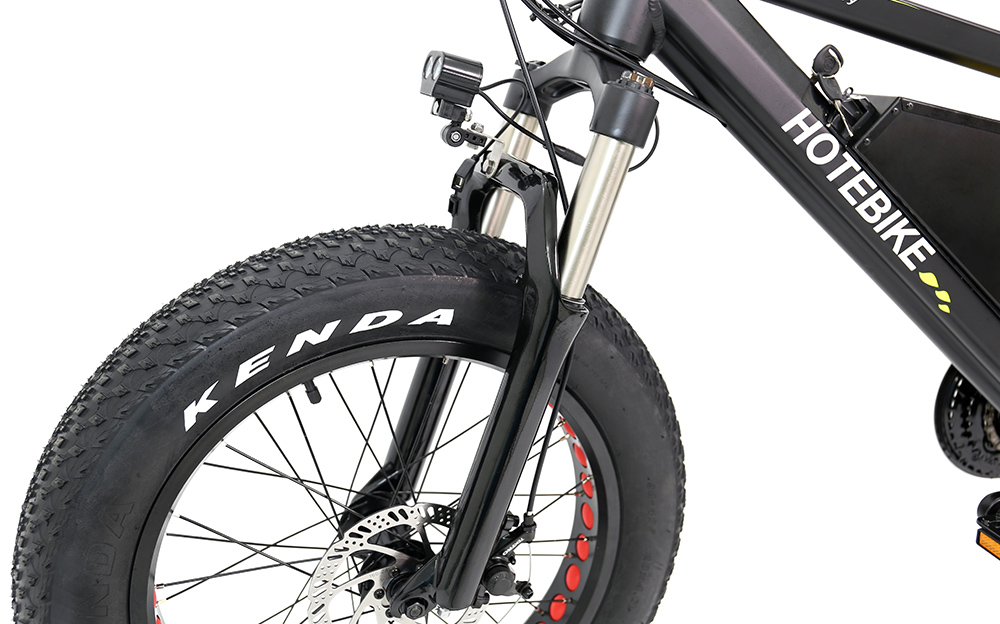 750W Powerful Brushless Motor
Whether it's speeding over the hill on your commute or looking to explore all types of terrain. The 750W motor can provide a higher speed range and better thermal performance. Reaches a maximum speed of 25 MPH (40 KM/H). High efficiency, low energy consumption, low noise and smooth operation. Reaches a maximum speed of 25 MPH (40 KM/H).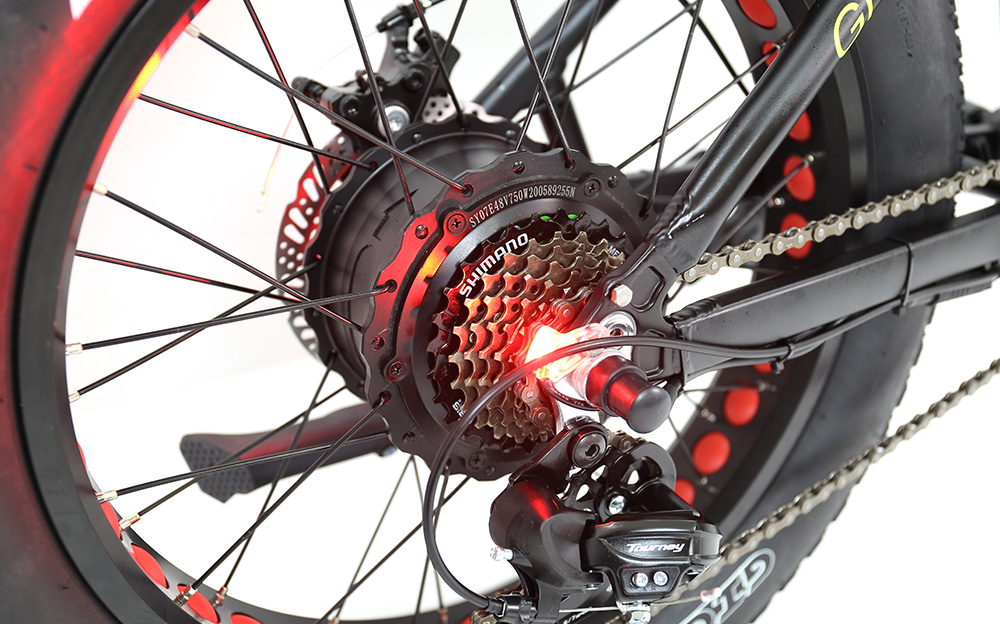 Shimano 21 Speed Gear with derailleur
Customize your ride performance with Shimano 21-Speed gears, which allows you to have more speed options in your ride to ensure comfort. A wider range of gearing at your disposal means more torque for treacherous uphill climb and maintains pedal authority at top speed.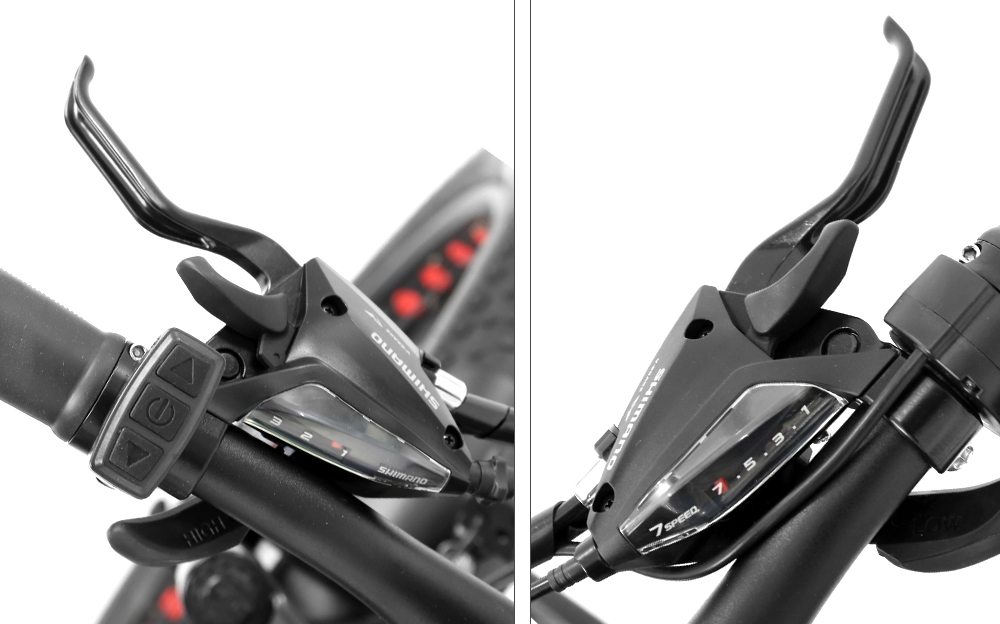 Tektro 160 Disc Brake
Sensitive brakes during emergency braking. Able to make stop smoothly. The big brand Tektro guarantees the quality and improves the safety when riding, making you more comfortable in riding.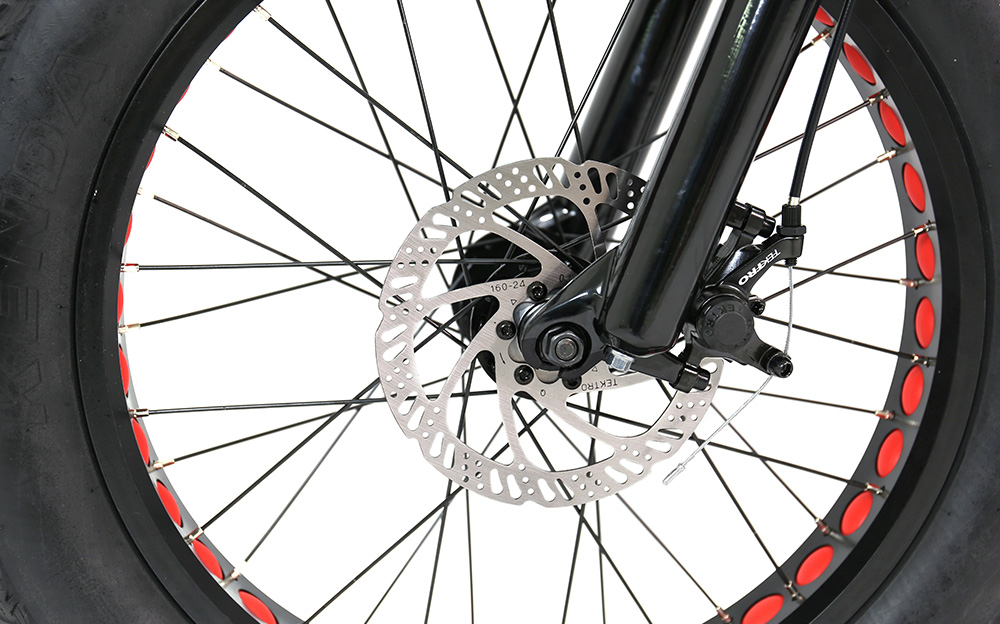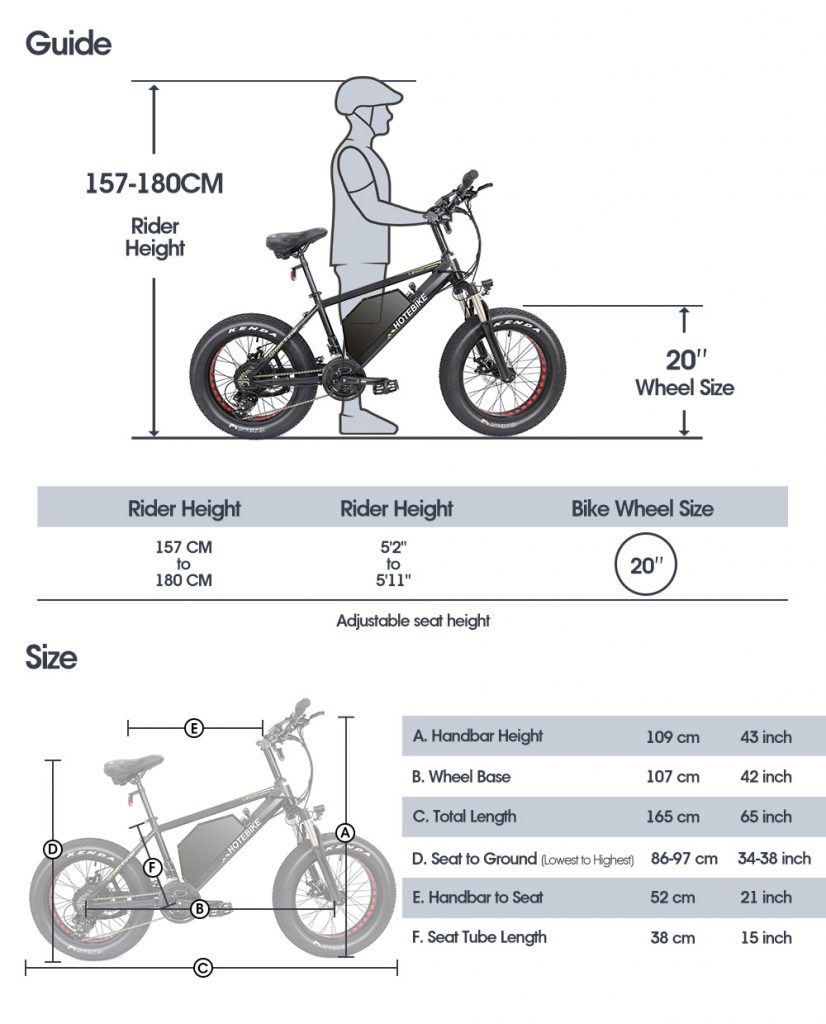 If you want to know more styles of electric bicycles, please click on the HOTEBIKE official website:
LEAVE US A MESSAGE