Our head quarter is Zhuhai Shuangye Electronic Technology Co., Ltd., a professional factory with 15+year experience on electric bike manufacture and marketing. We are committed to producing and selling electric bikes, electric bike lithium batteries, chargers, electric bicycle controllers and ebike conversion kits. Ebike Conversion Kits are a great way to convert your own conventional bike into an electric bicycle.
Installing an ebike conversion kit is easy to do, can be done in just an hour or so and can last for many years if done right initially. Deciding on the right ebike kit, the one that suits your riding style and your bike best, is the most important decision you'll make during this process. Good news… you've come to the right place! Next I would love to introduce multiple sets of ebike conversion kits.
One 36V Electric Bike Kits
Ebike Conversion Kits 36v 250w Quick Release kit
Ebike quick release kit
waterproof engine kit
36v 250w ebike kit
EN15194
26 inch rear wheel with silver 250w motor
36V 10AH bottle lithium battery
1:1 pedal PAS assistant
Left and right brake with line
Thumb throttle

 Hotebike 36V 350W electric bike conversion kit
Motor: 36V 350W brushless motor
Battery: 36V 10AH bottle battery
Charger: 42V 2A with UL certificate
Controller: 36V brushless controller
Throttle: thumb throttle
Display: LCD display
Wheel size: 26″/27.5″/29″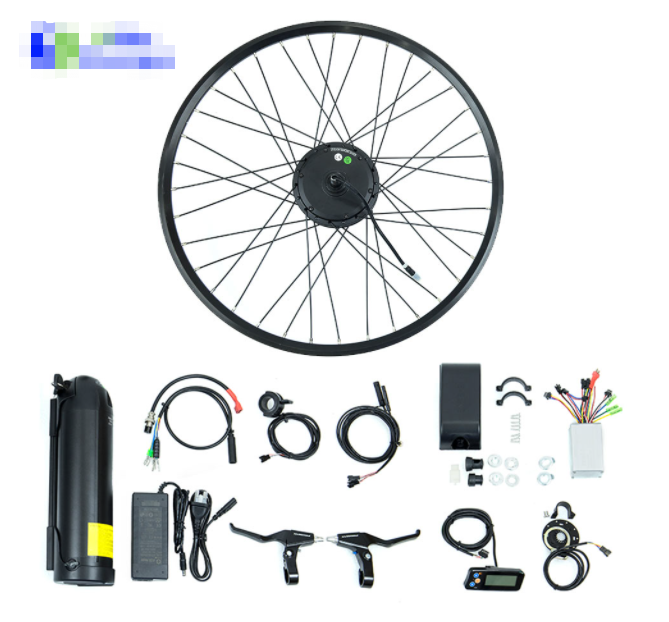 Rear 36V 350W brushless motor
Shuangye hotebike 36V 350W brushless motor, matches to all size rear wheel, 26″/27.5″/29″. Poweful motor provide 25-30km/h speed. High efficiency 80% and low noise 60 dB, let you enjoy fast while reducing noise interference.
42V 2A charger with UL certificate
This charger could be your beat partner while charging your electric bike, fast charging time and less heat, just connect the interface and power supply to charge your electric bicycle. And the charger has UL certificate.
36V brushless controller
It is the controller that we independently researched and developed and masters the core technology. It is the core component of an electric bicycle, and it is also different from other electric bicycle manufacturers. Therefore, as long as you buy our electric bicycle, we will solve any after-sales problems for you unconditionally during the warranty period
36V 10AH bottle battery
Upgrade bottle battery, larger size than the old one, higher battery capacity, and the range 40-60KM on a charge, the charging time is about 4-6 hours per charge.
3. Waterproof electric bike conversion kit
Electric bike conversion kit list
36v lithium battery inside controller
36v 250w brushless rear drive motor
left and right electric brake
LCD display
thrumb throttle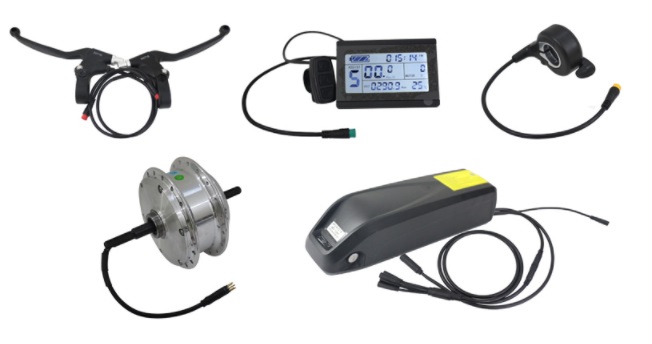 4. 700C 28 inch city electric bike kit
28 inch/700c city electric bike kit
Rear wheel with 36v250w motor
Brushless Front Hub Motor mounted 28 inch or 700c tire rim. the Hub Motor power can reach up to 250W.rear wheel with 160 disc brake
Brusless controller, This Controller can be powered by any 36V voltage battery pack with a min. 30A peak discharging drain current.
LCD display and thumb throttle
One pair of brake lever switch.
One pedal assist sensor.
42V 2A charger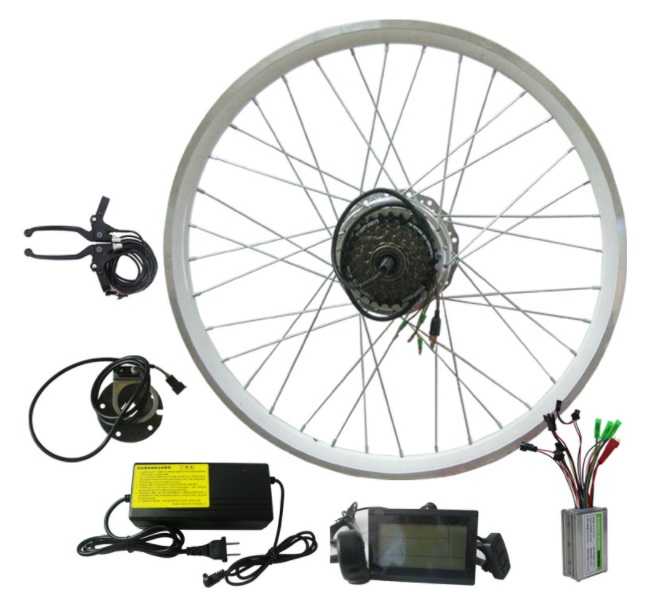 Use this 36v 250w 28 inch/700c electric bike conversion kit to transform your electric bike and eliminate the need for purchasing a brand-new electric bike. The motorized wheel, electric controller, speed throttle, power breaks, and wire harness are simple to install. No moving chains or gears means more efficiency and less chances for part failure. The motor shuts off automatically when you brake to save you energy.
5. 20 inch magnesium integrated electric bicycle kit
Full Completely conversion kit included:
Brushless Front Hub Motor mounted 20″ magnesium integrated wheel.
The Hub Motor power can reach up to 250W. the dropout width is 135mm.
Brushless Controller, This Controller can be powered by any 36V voltage battery pack with a min. 30A peak discharging drain current.
Throttle with LED Light and Battery Energy Gauge.
One pair of brake lever switch.
One pedal assist sensor.
42v 2A charger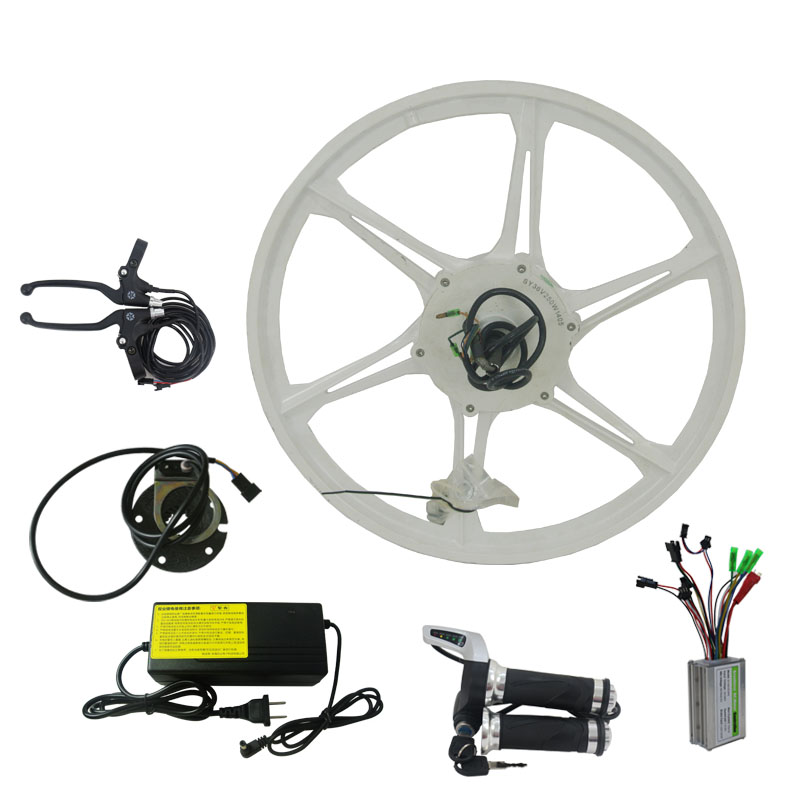 20 inch magnesium integrated electric bicycle kit,Structure is Cassette Sprokets and Disk Brake(F/R CNC),rear wheel match bearing to riding in electric bike,tyre size is 20*1.95 inch,The material is magnesium alloy,compared to magnesium wheels,aluminum wheels are more durable and will last longer than other materials. Aluminum wheels are stronger than magnesium wheels, with the latter being more delicate and more difficult to make. They are strong enough for use with your electric bike without suffering significant wear and tear in the process. They come as standard on some vehicles, making them suitable for regular electric bike while other types are more suited to specialized electric bike, such as those DIY rider.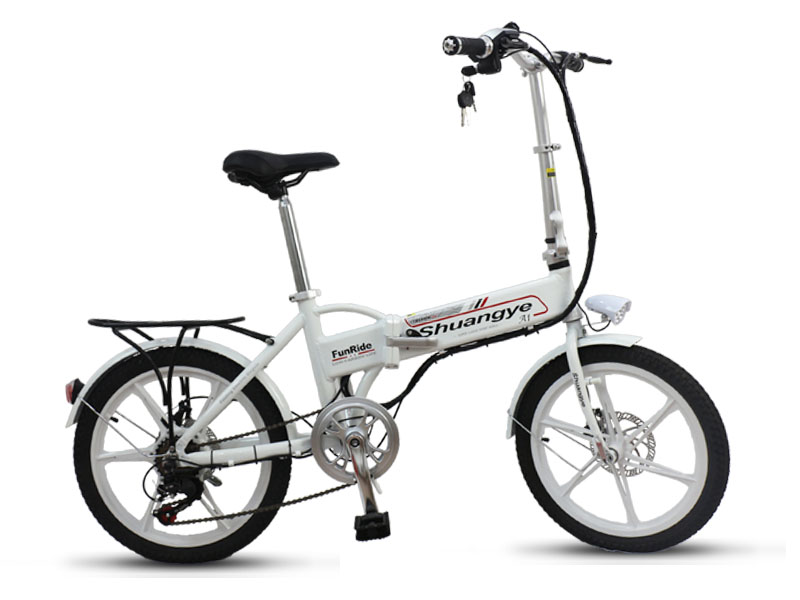 6. 250w 350w electric bicycle kit
electric bicycle kit
CE EN 15194 Standar
max 25km/h for EU market
CE marked
36V250W
36V9AH Battery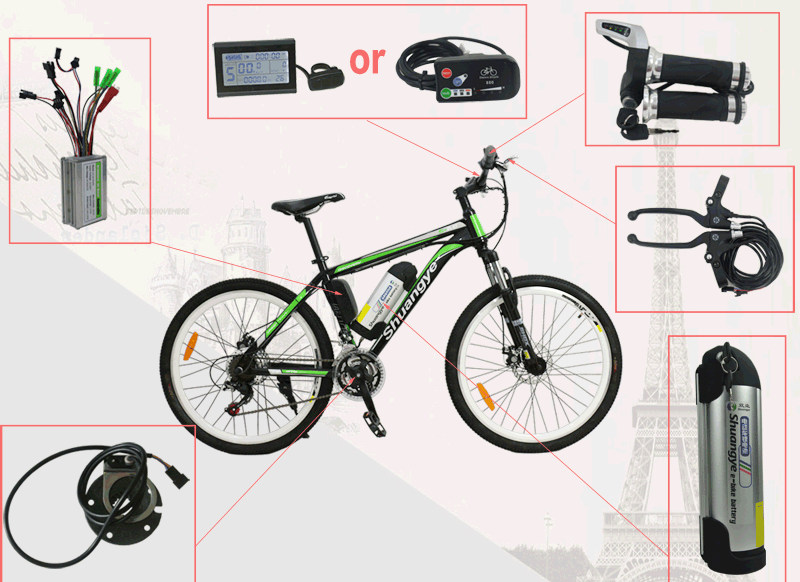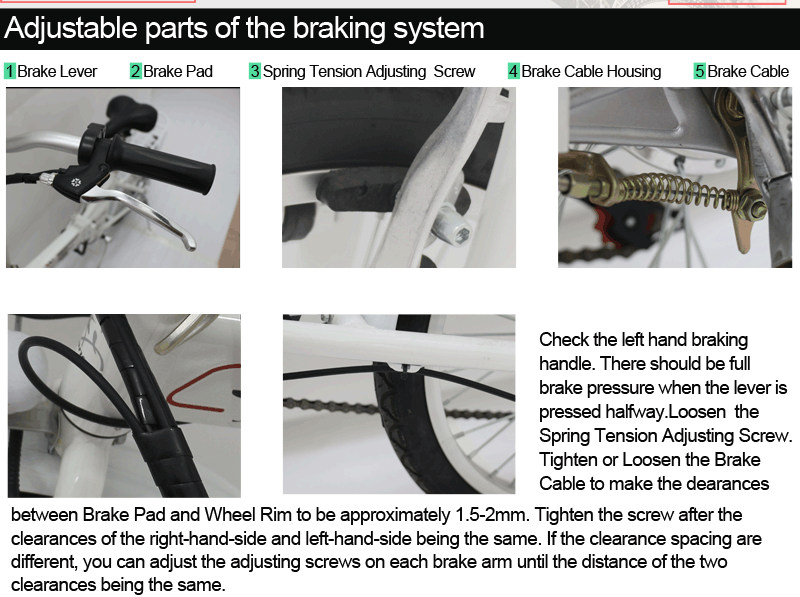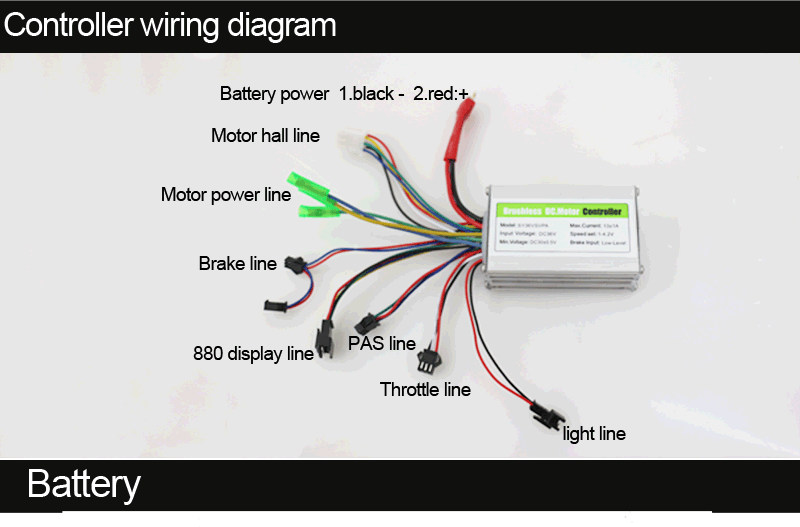 7. 26 inch magnesium integrated ebike kit
Certificate of conformity
CE EN 15194 Standar
max 25km/h for EU market
CE marked
36V250W
36V9AH Battery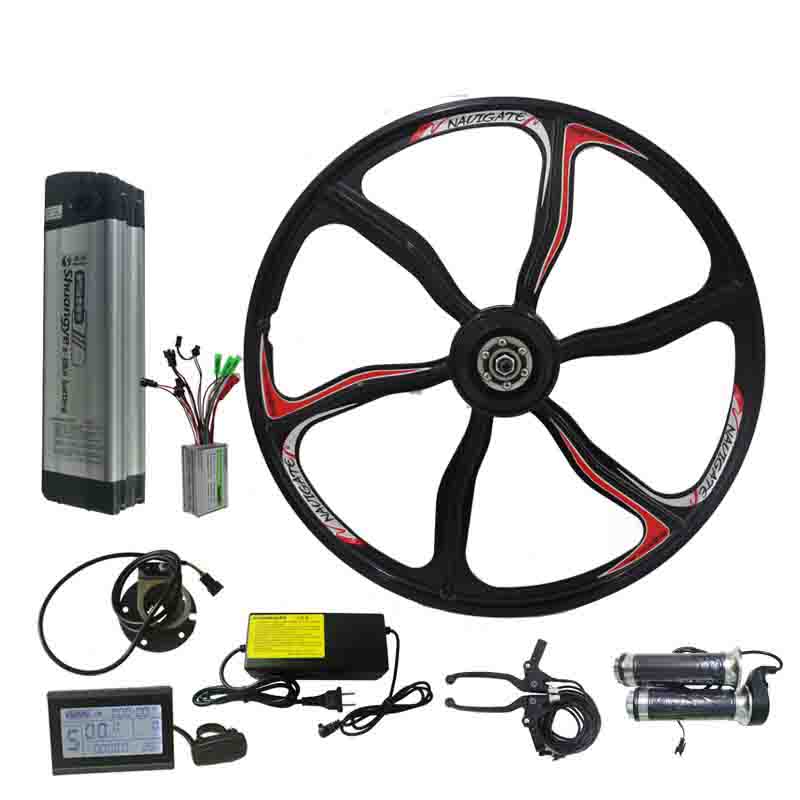 48v 500w Electric Mountain Bike Kit
26 inch 48v 500w wheel with brushless motor
48v intelligent controller & box
PAS
3W highlight front light
multifunction big screen LCD display
Thumb throttle
electric brake
2. Electric bicycle kit 48v 1000w motor
26 inch rear wheel with 48v 1000w motor
48v controller with controller box
red protector belt for the bicycle
Aluminum alloy brake
1:1 pedal assistant
throttle with key
LCD Display
48v 20ah lithium battery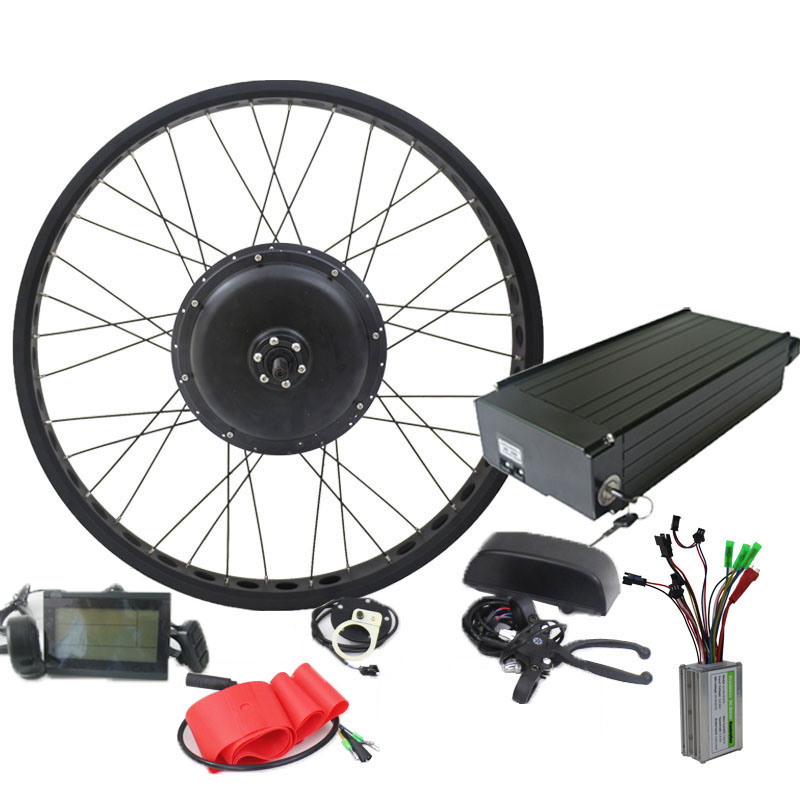 electric bicycle kit with 1000w brushless motor and offer light-weight, brushless, planetary-geared hub motors that are reliable, quiet, efficient, high-torque and affordable. 1000w motor must match 48v 20AH lithium battery for electric bike to work. Features: Motors use internal planetary-gearing to provide torque rivaling 1000W gearless motors. Hall-effect throttle includes power-on indicator. No-drag freewheeling and better torque combine for more efficiency and longer range. Additional options include choice of front or rear hub motor, controller power and voltage, battery type and size, wheel size, and flat-tire protection. This hub wheel is built in-house to desired sizes of 26″, and 700c by electric bike. The wheel build features high quality spokes and max loading is 200kg. For added protection from flat tires, you can request thorn resistant tubes or Kevlar tires. 1000w electric kit.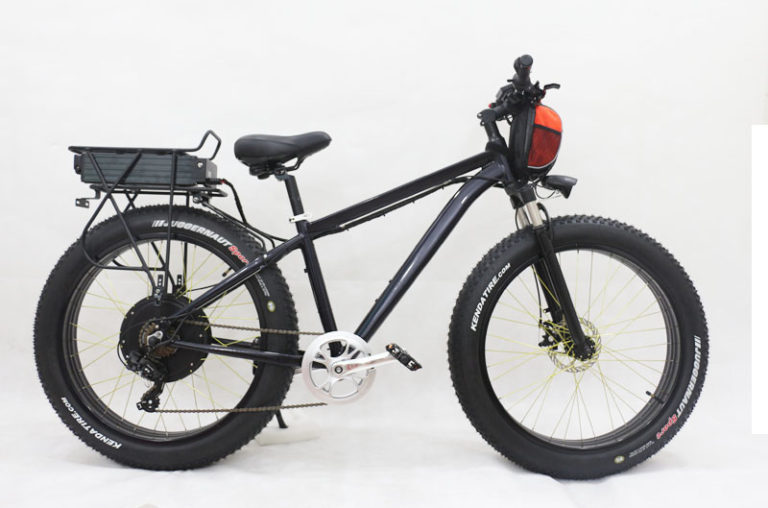 The hotebike brand electric bicyle conversion kit empowers you to easily convert your own conventional bike into a battery-powered electric bicycle with our high quality electric bike kit. This electric bike kits with hotebike lithium battery pack offers both novices and experienced electric bike riders safety, power, convenience and reliability. With the conversion kit you get everything you need out of the box to convert your own conventional bicycle into a quiet, efficient and economical hybrid electric bike. The e bike conversion kit system will work with any 48v electric bike battery pack. Please be aware that at 48 volts the system is capable of speeds (30KM/H top speed at 26 inch electric bike)that exceed Federal EBike Laws and your bike may become classified. At 36 volts the e-bike Conversion Kit is within the speed limitation guidelines (25km/h unassisted on flats with 200kg pound rider) established by the U.S. Federal Electric Bike Law, and in most states, no license, registration or insurance is required. 1000W ebike kits
3. 48v 1000w The best electric bike conversion kit
Features:
Upgrade Dual Mode Controller: Motor works under Hall effect and non-Hall effect, extend life for electric bike
45 – 48 KM/H top speed
Wheel size: 26″ x 1.75″
Motor specifications: 48v / 1000w / 470rpm
High motor efficiency: >80%
Motor diameter: 245mm
Thumb throttle with 3 LEDs indicator lights
controller box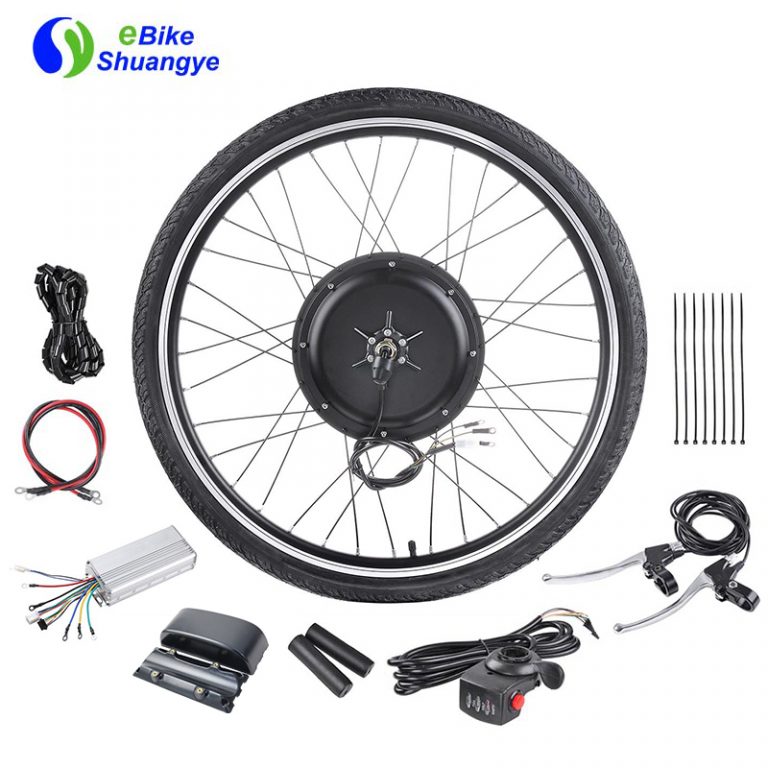 Suitable for Bicycle Only, Battery and Charger are Not Included.
Package Contents:
1x 1000W 48V Brushless Hub Motor
1x 26″ Rear Wheel (the whole wheel with tire!)
2x Brake Pullers
1x Electric Controller
1x Speed Throttle
2x Handlebar Grips
1set Widing Pipe/Cable Tie
1x Battery Extension Line
2x Terminal Box
1x controller box
1x Manual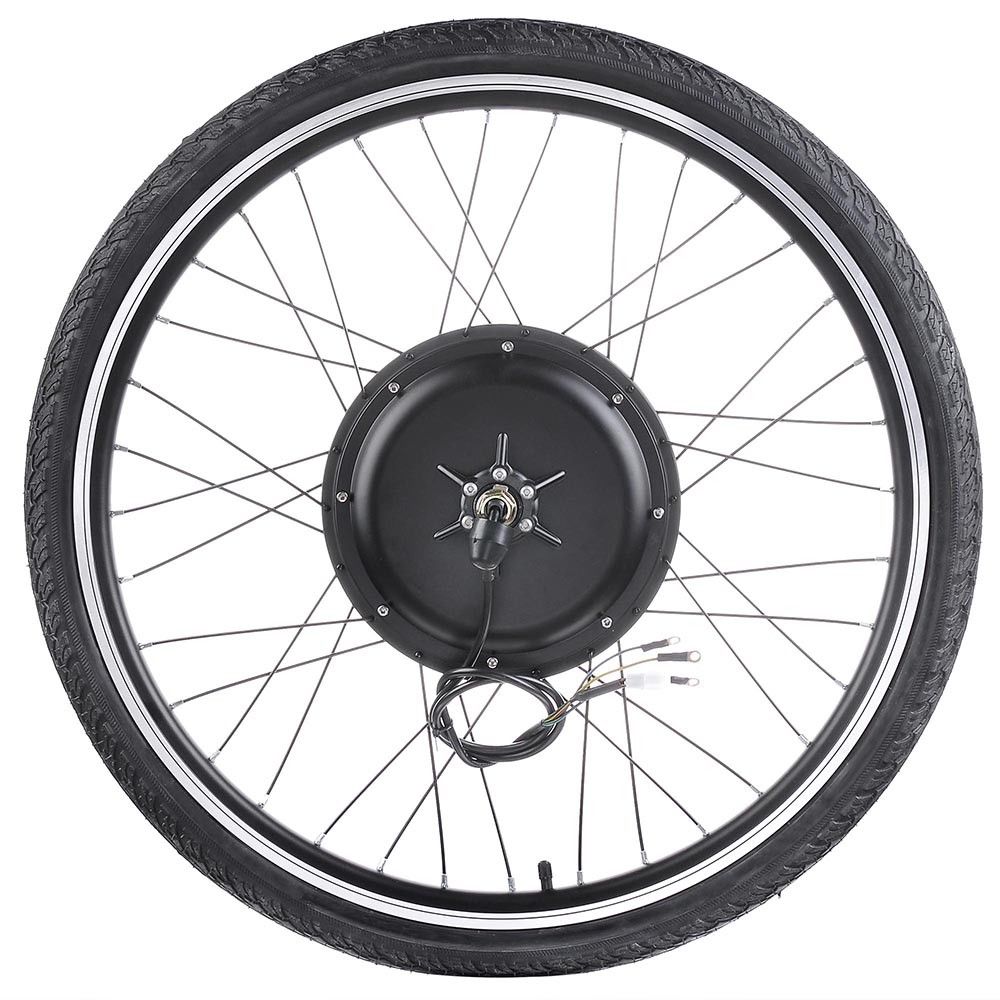 Electric bike spoke motor 48v 1000w brushless quick hub motor for rear wheel electric bike,the rear axle size is 165mm,suitable v brake and disc brake,brushless motors offer several advantages over brushed DC motors, including high torque to weight ratio, more torque per watt, increased reliability, reduced noise, longer lifetime, elimination of ionizing sparks from the commutator, and overall reduction of electromagnetic interference . With no windings on the rotor, they are not subjected to centrifugal forces, and because the windings are supported by the housing, they can be cooled by conduction, requiring no airflow inside the motor for cooling. This in turn means that the motor's internals can be entirely enclosed and protected from dirt or other foreign matter.
LEAVE US A MESSAGE