60V 2000W Fat Tire Electric Bike Max Speed 55km/h Snow Beach Bike 18AH Battery
HOTEBIKE fat tire electric bike A7AT26 was designed with high power motor and high capacity battery and 26 inch fat tire to provide a superb ride on almost any terrain.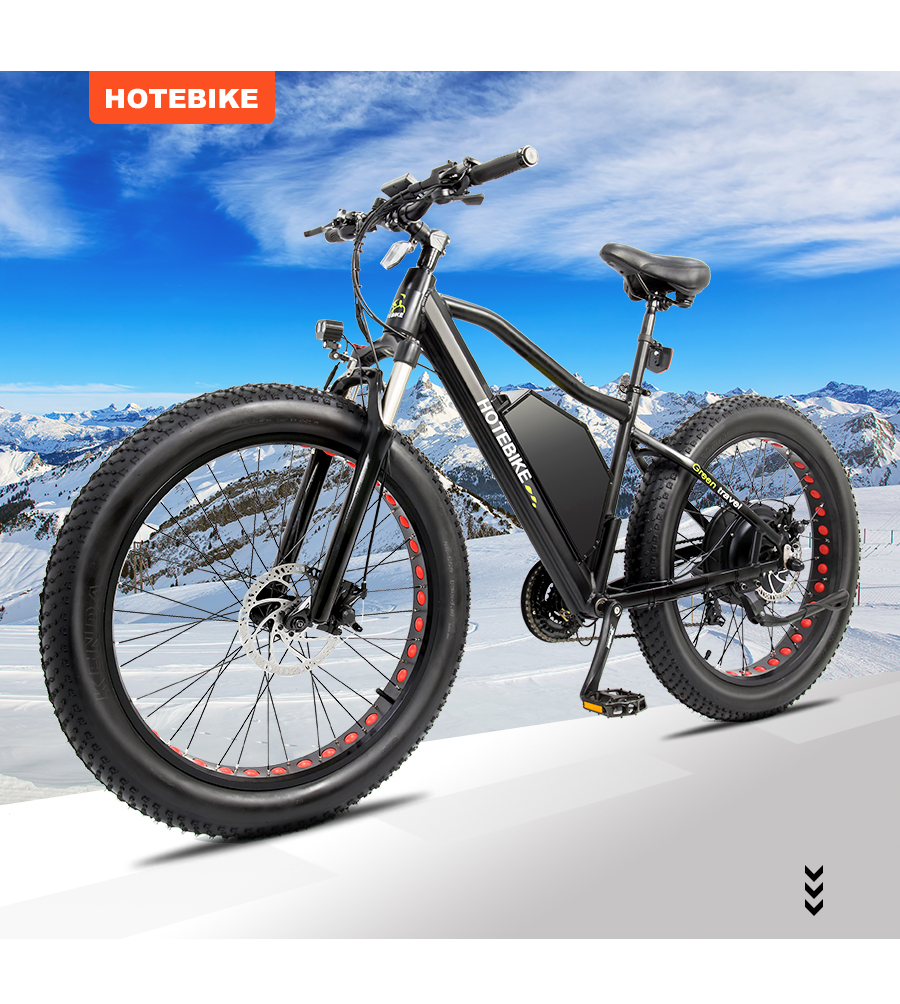 We believe that electric bikes are promoting the concept of green travel, providing clean, efficient and exciting new modes of transportation.
Join us today in the revolution of green efficient transportation in style.
Three riding modes
Each mode brings you different speeds and feelings
Normal Bike: Turn off the LCD display and ride as a normal bike no power
Pure Electric: Press the thumb throttle to go forward without pedalling
PAS (pedal assist mode): Combine pedal assist and thumb throttle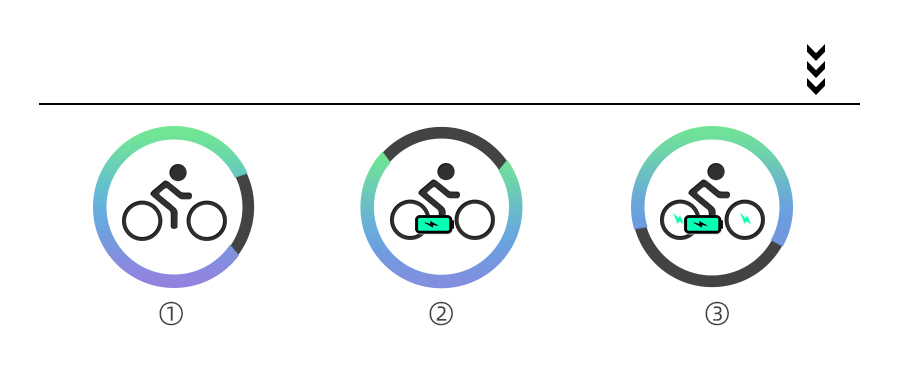 Component Diagram of the Handlebar
Ⅰ: Comfortable grip
Ⅱ: Electric system ON/OFF button PAS adjustment
Ⅲ: SHIMANO 21 Speed gear with brake lever
Ⅳ: Waterproof Multifunctional LCD Display
Ⅴ: Aluminium Alloy Handlebar 
Ⅵ: Thumb Throttle
Ⅶ: E-bike bell
Ⅷ: Gears shifter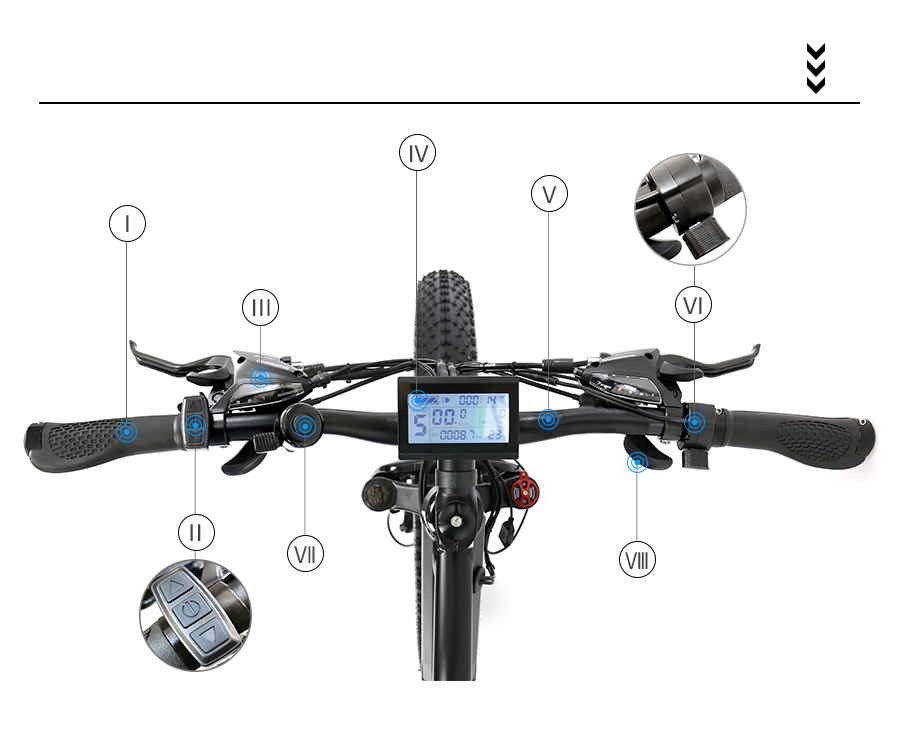 A nice matte black finish, even white could be chose. Fashion streamlined design and light, strong and durable aluminum alloy bike frame.
Multifunctional LCD Display
① Battery Gauge
② Headlight and Rear Light Symbol
③ Single Trip Time
④ Motor Power
⑤ Environment Temperature (℃ or ℉) 
⑥ Speed (KM/H or MPH) 
⑦ Distance (KM or Mile)
⑧ Pas Level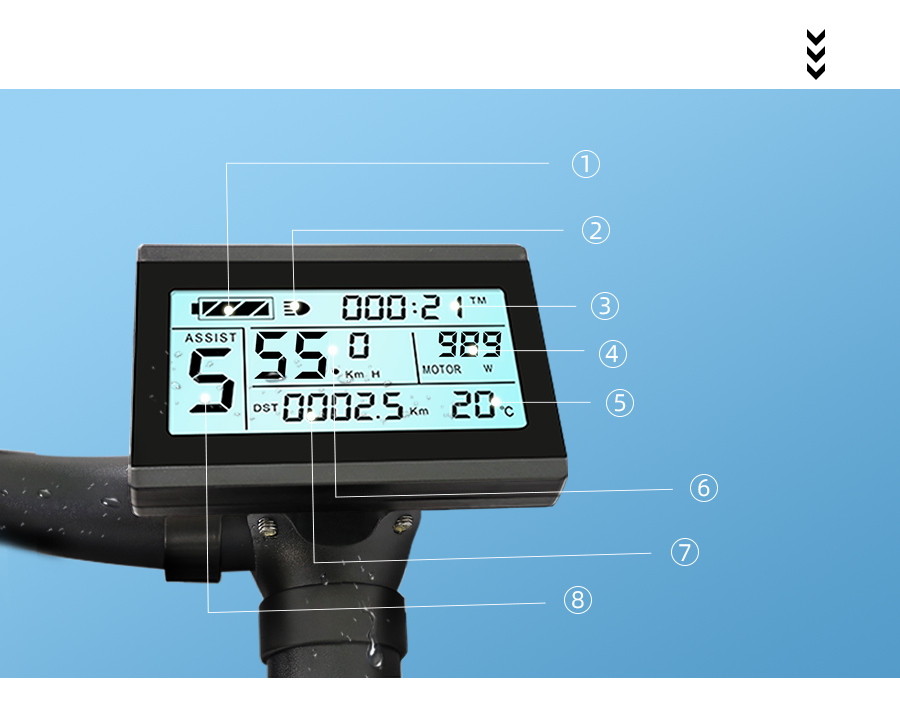 Multi-function large screen LCD display shows lots of data like Distance, Mileage, Temperature, Voltage, etc.
SHIMANO 21 Speed Gear with Derailleur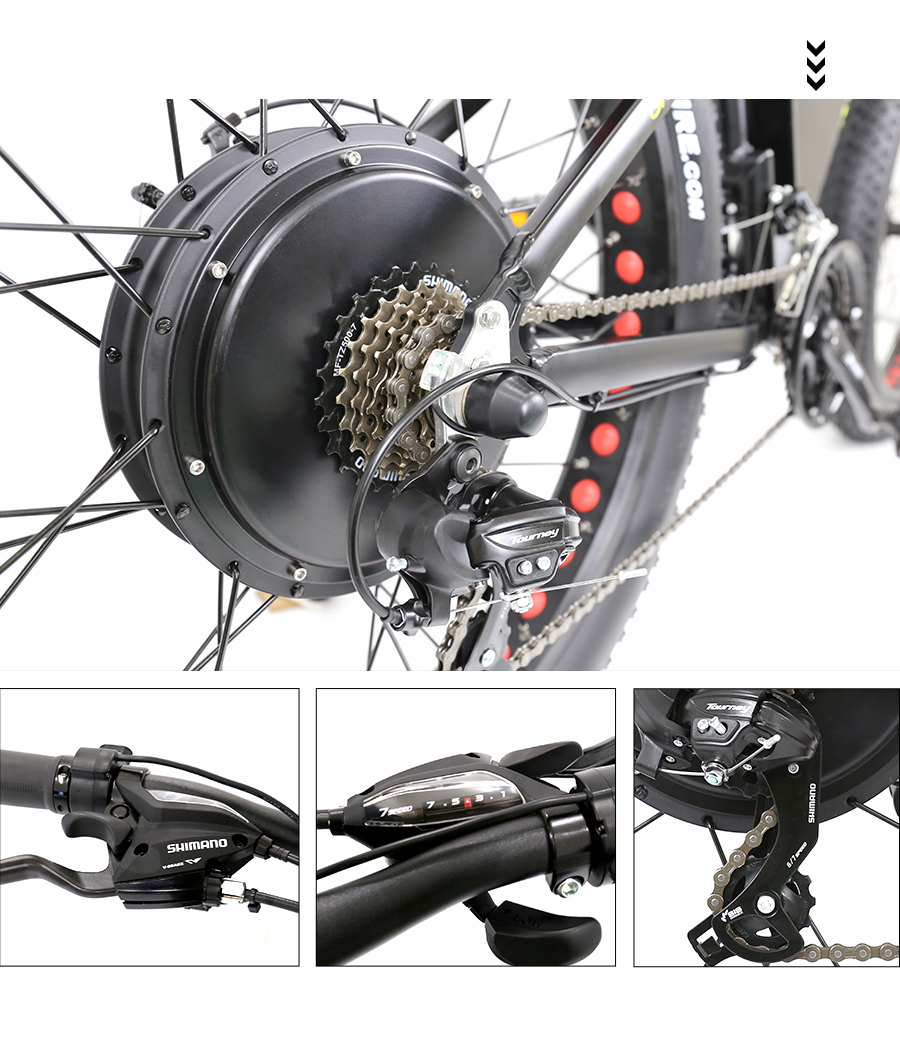 Shimano 21 speed gear increases hill-climbing power, further range variation, and greater terrain adatability.
Independently Designed 6061 Aluminum Alloy Frame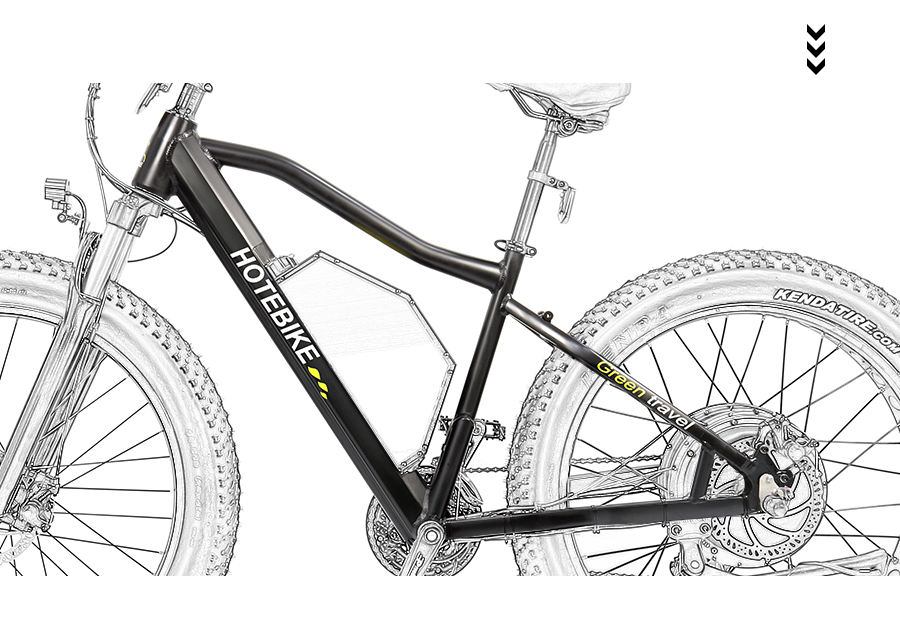 Classic aluminum alloy mountain bike frame, own mold, independent development, patent design.
Suspension Aluminium Alloy Front Fork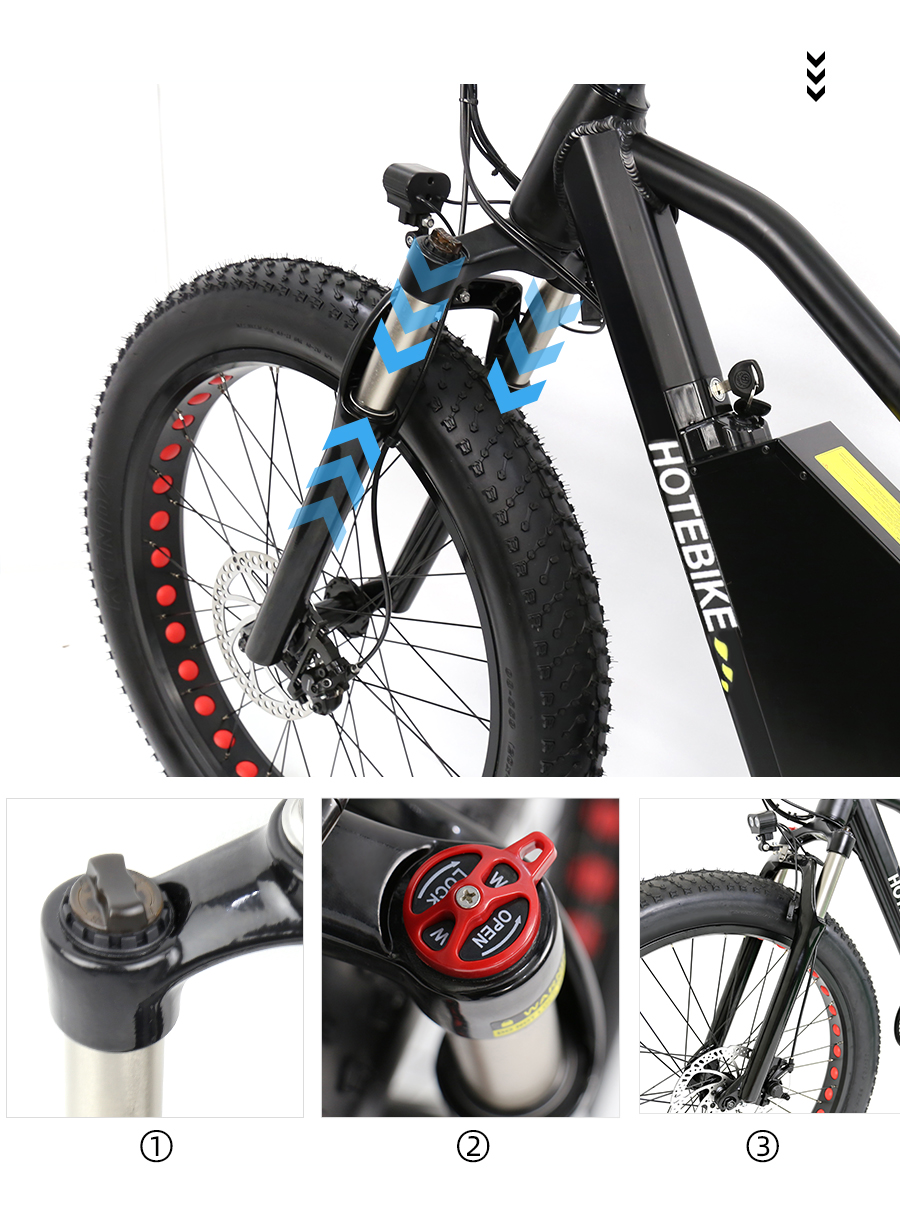 Suspension alumimun alloy front fork, make your riding more comfortable.
60V 18AH Hidden Battery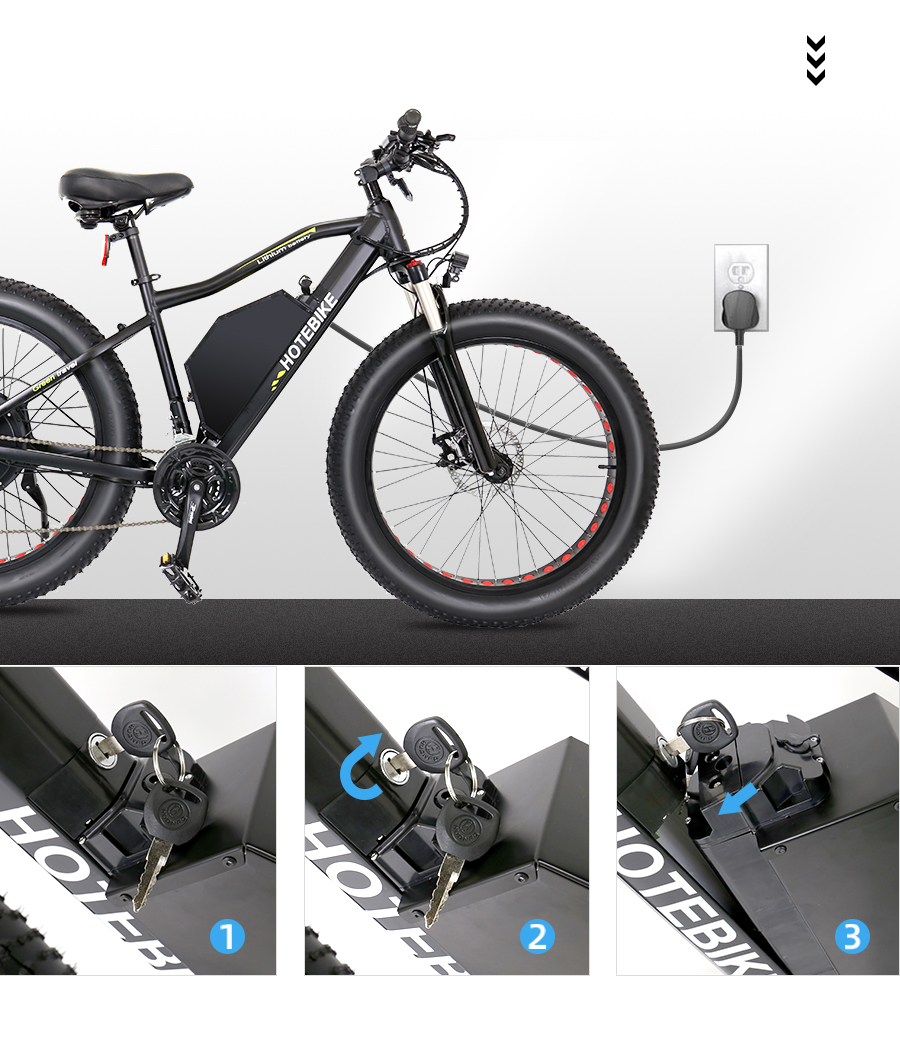 Larger capacity 60V lithium battery as a supply power, meaning you shoule be able to easily ride the e-bike out for a full day without any issue(40KM max range on electric only). 5-7 hours of charging time and waterproof design make your bike maintain easier.
60V 2000W Rear Hub Motor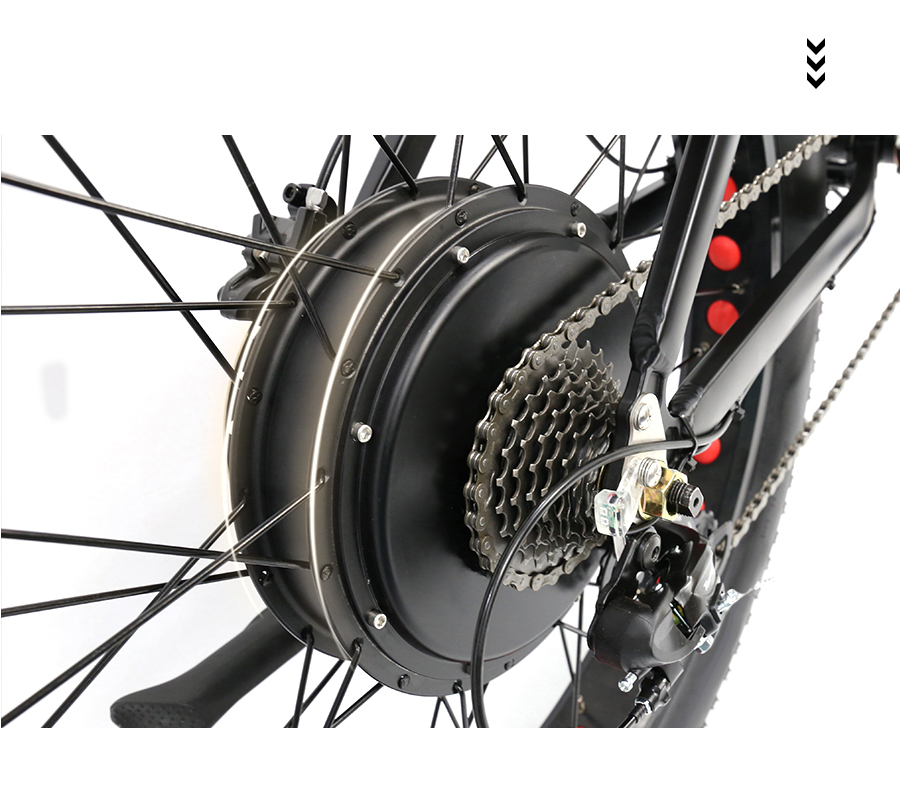 A power of 2000w rear hub engine that is capable of thrusting this fat tire electric bike at speeds up to 55 KM/H on pure electric power.
High-Quality Durable Tires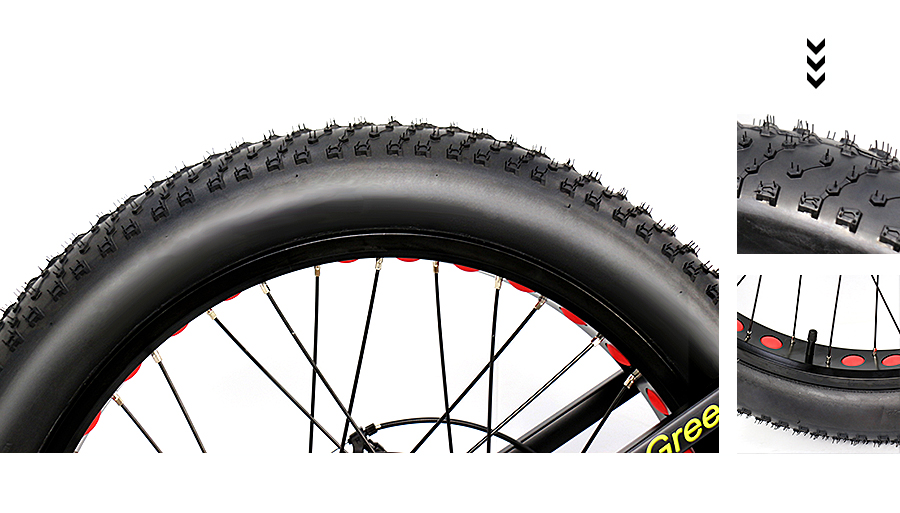 All terrain, including city commutes, are easily handled by the 26"*4.0 inch fat tires, especially handy for riding along the beach beside the surf and can even negotiate through rugged, dirt mountain. And this bike can accommodate passengers up to 200Kgs in weight.
Durable Crankset
Aluminum alloy crank and pedals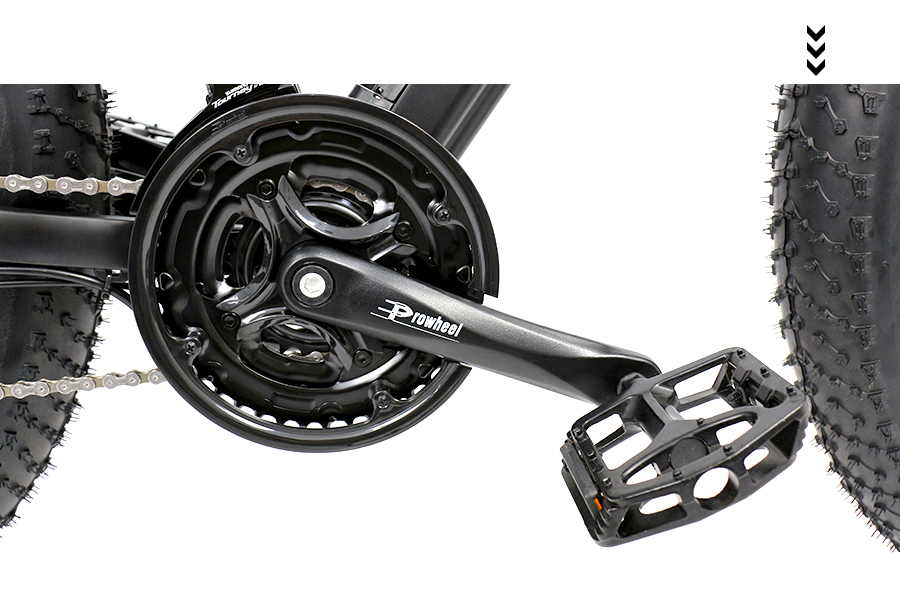 Tektro 180 Disc Brake for electric fat tire bike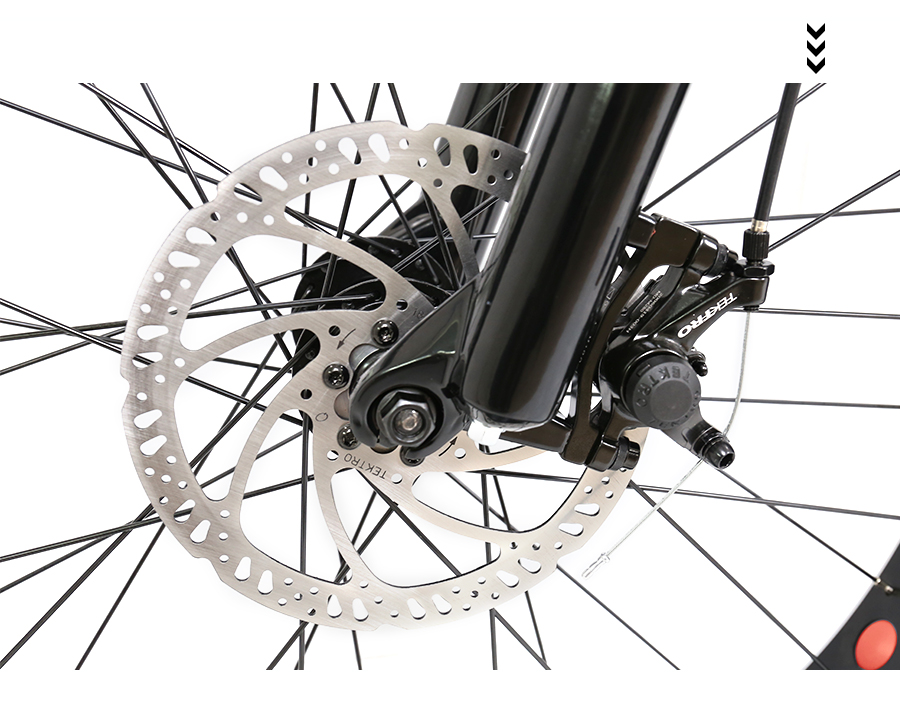 Front and rear mechanical 180 disc brakes provides more reliable all-weather stopping power, which keep you safe from any emergency. 
Electric bike Headlight and Rear Light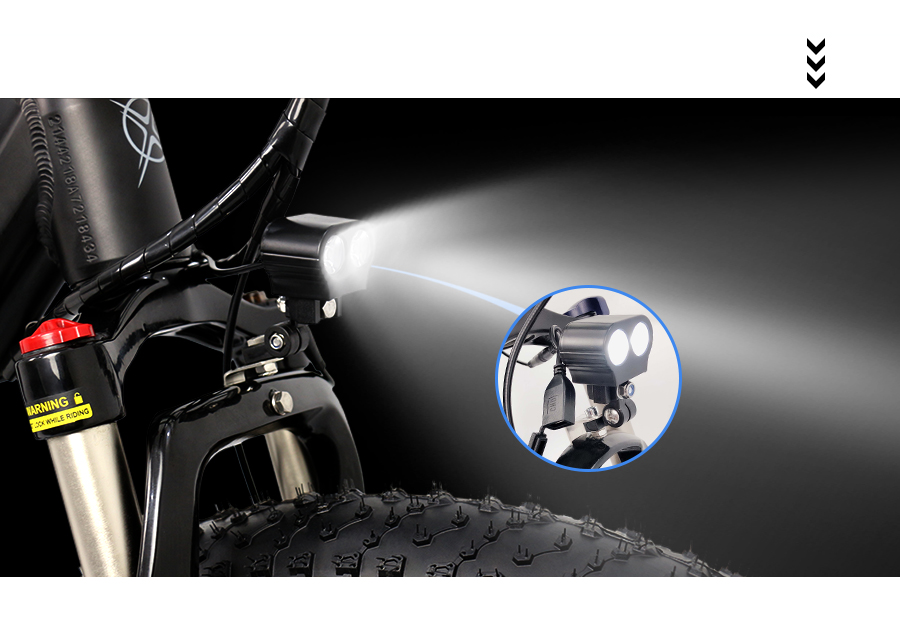 Comes with a 5V 1A USB mobile phone charging port on the LED headlight for a convenient phone charging on the ride.
Electric bike fat tire A7AT26 Product Size: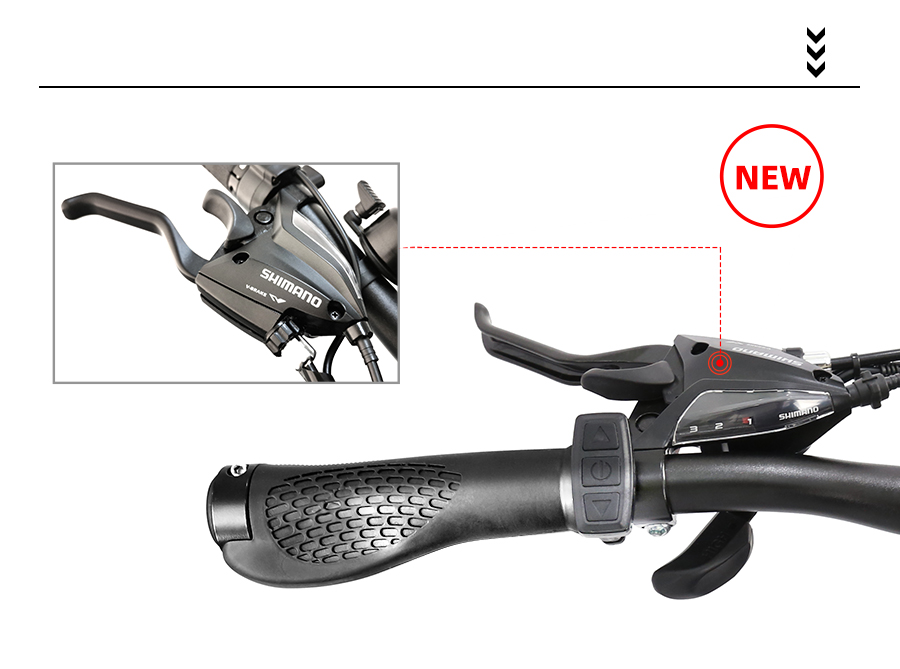 About Packaging
We will do our best to protect the transportation safety of every product.
1. Customized special cotton wrapped electric bike
2. Place thickened pearl cotton on both sides of the box to prevent scratche
3. Strapping
4. Wrap the carton with plastic wrap to keep the carton strong and prevent collisions and scratches
5. Loading and transportation