Best Mid Drive Electric Bikes Available In The Market In 2021
Best mid drive electric bikes available in the market in 2021
While electric bikes have not changed much over time, the motors in these electric bikes have improved. The motor is indeed one of the most crucial electric bike parts that can impact your entire riding experience.
It is a fact that hub motor in electric bikes is around us for a lot of time now. However, the mid drive motor is cruising past the hub motor in popularity. With a mid drive electric bike, you can enjoy fast speed as well as a comfortable ride. Furthermore, a mid drive electric bike gives a natural biking experience
Unlike hub motor, where you feel really challenged on rugged terrain, you will enjoy and have great fun while riding a mid drive electric bike.
Whether you are an athlete or you just want a good ride experience and have fun, a mid drive motor will always add to your experience.
As a mid drive motor is fixed right in the middle of an electric bike's frame, it gives far superior balance as compared to a hub motor.
Mid drive electric bikes are expensive as compared to electric bikes with hub drives due to design cost. However, the price gap has off late has also reduced. The primary reason is that all the e-bike companies such as Yamaha, Shimano, Bosch and others have start mass production of electric bikes with mid drive motors.
Today, the market is full of different types of mid drive electric bikes. In wake of this, finding a good quality e-bike can become a stressful and enervating task for you. Therefore, we have decided to make this difficult task a bit easier for you so that you could easily buy the best mid drive electric bike. With the help of through research and sneak in to each tiny detail, we have come up with the following best mid drive electric bikes in 2021. Have a look!
1.Verve + 2 Lowstep Mid drive Electric bike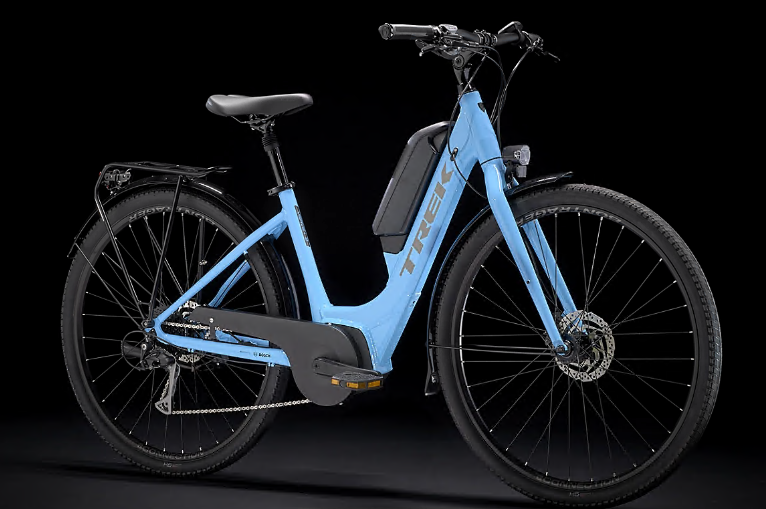 Verve + 2 Lowstep mid drive electric bike is a complete package into itself for all the electric bike lovers. We believe that it would be extremely hard for you not to like this electric bike. The electric bike also a sturdy and high-quality Aluminum frame.
Moreover, the bike comes with an outstanding Lithium-ion battery by Bosch, which gets charged in a pretty decent time. Once charged, the battery of this electric bike will make you cover a distance of around 40 miles.
The top speed of this electric bike is 20 miles per hour, which is not one of the top speed. Many of its contemporary mid drive electric bikes comes with much more max speed. However, there are speed regulations and if you want to ride your electric bike within the city, Verve + 2 Lowstep mid drive electric bike gives you the right speed.
This electic bike has an excellent brake system. It has hydraulic disk brakes installed for both wheels, which are also pretty sensitive. It will take some time for you to get used to the perfect brake system of this electric bike. Apart from that, the brakes will always work in the perfect manner irrespective of the type of terrain and weather conditions.
The electric bike has good suspension and does not tire you at all. Furthermore, this bike takes care of your safety and comes with a powerful front as well as rear light.
Given all these wonderful features, you should hurry to buy this perfect mid drive electric bike at the earliest.
2.Schwinn Voyageur Mid-drive Electric Bike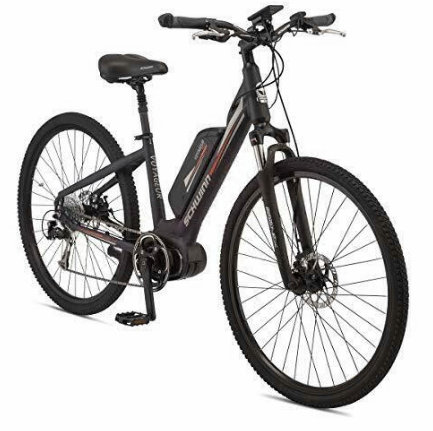 If you have to worry about the battery life of an electric bike and climbing all the time steeply, you cannot have fun cycling.
Schwinn Voyageur Mid-drive Electric Bike frees you from these and all other similar worries. Therefore, it has found its place among the top mid drive electric bikes in 2021.
The bike has been manufactured by Pacific Cycle, Inc. With its decent 250 w battery, the electric bike will help you travel for around 65 miles once your bike's battery is fully charged. On top of that, the bike has a decent 20 miles per hour speed.
Furthermore, it has Shimano 8 speed drivetrain, which allows you a pretty smooth ride. The only loophole you will see with this electric bike is that the installed LCD lacks backlit, which can create difficulty, especially in the nighttime. Apart from that, it is the best electric bike choice, especially for beginners.
3.Moustache Samedi 27 Xroad 5 mid drive motor ebike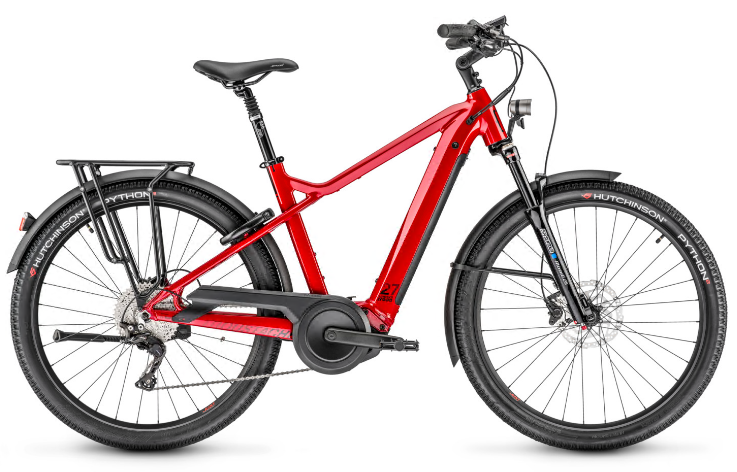 The bike comes with a sturdy Aluminium alloy frame. Also, it has a high capacity battery of 625, Which allows 80 miles per charge. So, you will never have to worry about the battery life while outside enjoying your ride. Moreover, this bike's Shimano MT200 hydraulic disc brakes have no competition and deliver the best results.
It has Hutchinson Python 27.5 inch fat tires making the ride safer even on challenging terrains. With its premium features, Moustache Samedi 27 Xroad 5 Mid-drive Electric Bike has also made it to the top mid-drive electric bikes in 2021.
4.Biktrix Juggernaut HD Duo mid motor electric bike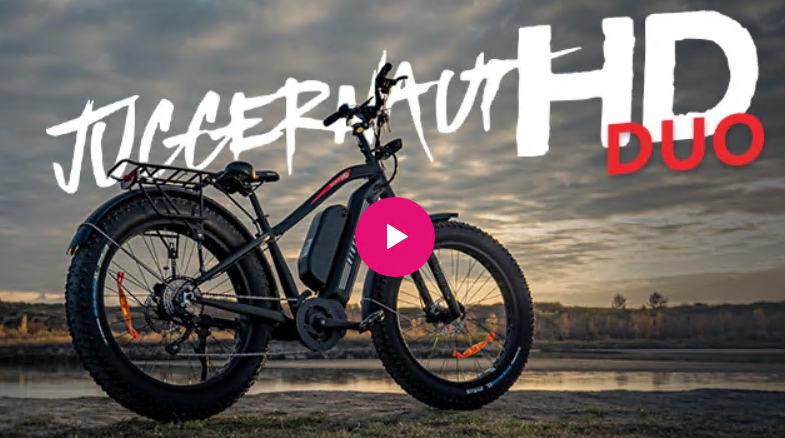 If you are looking for a fun ride, try Juggernaut HD Duo by Biktrix. Although Biktrix is a relatively newer name in the electric bikes' manufacturing, yet the features that its Juggernaut HD Duo comes with are very exceptional.
Juggernaut HD Duo has a powerful 1500 W mid drive motor from Bafang, which affords you a max speed of 35 miles per hour. Meanwhile, its LCD shows pretty much everything: Pedal assist percentage, battery status speed, etc.
Juggernaut HD Duo has a 17.5 Ah integrated battery plus a 21.5 Ah externally mounted battery, giving an exceptional run time of 95 miles per charge. Now, you will not understand the battery drain concerns of your friends anymore if you have this electric bike. Finally, Its 26″ fat tires are perfect for all types of terrains. You can have great fun with this bike on your side and that too in a safe manner.
Bafang mid motor electric mountain bike
Bafang MM.G340.250W
Max Torque 80N.m
max speed 35km/h
36v10ah rang 100km per charging
OEM: 350W, 500 mid-motor electric bike
https://www.hotebike.com/bafang-mid-motor-electric-mountain-bike/

LEAVE US A MESSAGE