Electric Bicycle Increase The Speed
Views:44982 Classification:blog
Electric bicycles are becoming popular with each passing day. They provide an efficient way of commutation and that too with zero carbon footprint. Moreover, there is unique fun attached to riding an electric bicycle.
However, many people complain that the speed of e-bike is too slow and they are not happy with it. Do you share the same concern? And do you want to turn your normal electric bicycle into one of the fastest electric bicycles? If yes, you are at the right place.
Indubitably, you are right to think this way as electric bicycles don't provide the speed that you get from a motorcycle running on fossil fuel.
In the following part of the article, you are going to know some of the easiest and the most practicable ways, which will help you to up the speed of e-bike. You will be surprised to know that it was that simple.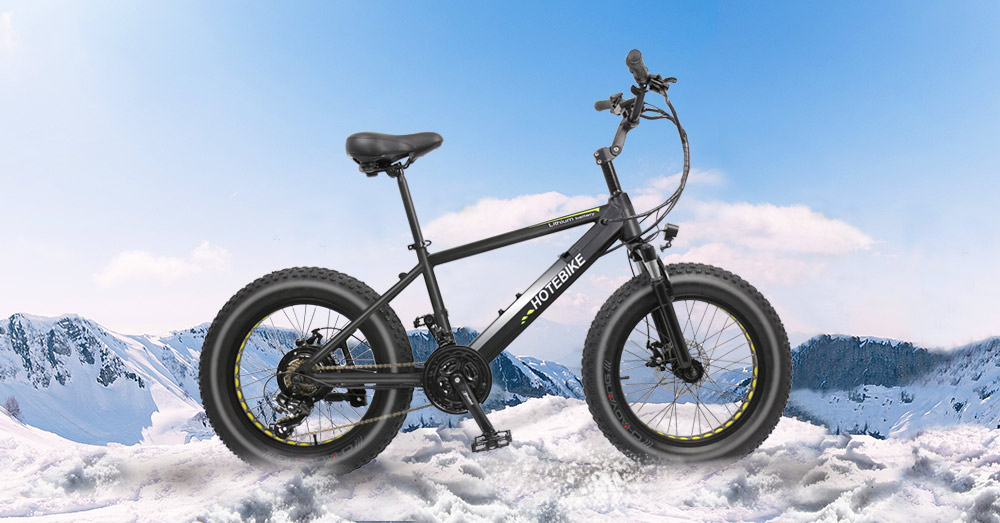 Use LCD Settings to Remove any Speed Limitations
All electric bicycles from Yamaha, Bosch, Shimano, or any other e cycling brand come with speed limiters, which restrict the top speed of the electric bicycle to a certain limit.
Primarily, these are put in place to make sure that you do not go faster than the legal speed limit. Another purpose for the speed limiters is your safety.
Now, how a speed limiter works?
When you speed up your electric bicycle, the speed limiter calculates the revolutions made by your bike within a set time. If the number of revolutions in the set exceeds a certain set time limit, speed limiter reduces the speed of e-bike. However, the good this is that you can change it very easily and make your electric bicycle go faster.
The easiest and most simple way to deal with a speed limiter is to get it off your electric bicycle when you are looking to transform it into one of the fastest electric bicycles. To do this, search for a speed limiter wire and disconnect it. As soon as you disconnect the wire, the effect of the speed limiter would vanish, and you could enjoy faster electric bicycle rides.
Apart from this, this is still another way as well to deal with the speed limiter. You can do it by making changes to the LCD settings of your electric bicycle. On the LCD settings, you have to reduce the wheel size. Let's assume that you are using a 24 inch wheel size. Now, in order to attain a better top speed, you should alter it to 16″ inches on the LCD settings of your electric bicycle.
What will this do?
This will deceive the speed limiter in your electric bicycle that you are riding with an e bike with a smaller wheel size. Thus, as a result, the electric bicycle to have more wheel revolutions in a set time.
Use Of Tuning Kit
With the help of a tuning kit, you can easily up the speed of e-bike. You can purchase a tuning kit from the online market. On average, a good tuning kit will cost you around $200. If you invest in the right tuning kit, you could easily increase pedal assist speed from a mere 15 miles per hour to 30 miles per hour. So, you will simply get the speed of e-bike doubled by the simple introduction of a tuning kit.
In this regard, there is a need to check before usage as many states don't allow electric bicycle to have a tuning kit and deem this as illegal.
Change the Batteries
Speed of an electric can also be increased by the replacement of existing batteries with more powerful batteries. For example, if your bike is using a 48V battery you can replace it with a 52V or a 72V battery, the electric will have more power to work with and it will greatly help in increasing the top speed of your electric bicycle.
However, you should keep in mind that the battery of any electric bicycle must always compliment the bike's motor. In cases when you have a high powered battery with a sub optimal motor, the motor will get damaged very soon.
For replacement of the batteries, it is always recommended to hire the services of some professional. Doing it yourself can create some issues and may damage the battery or the motor of your electric bicycle.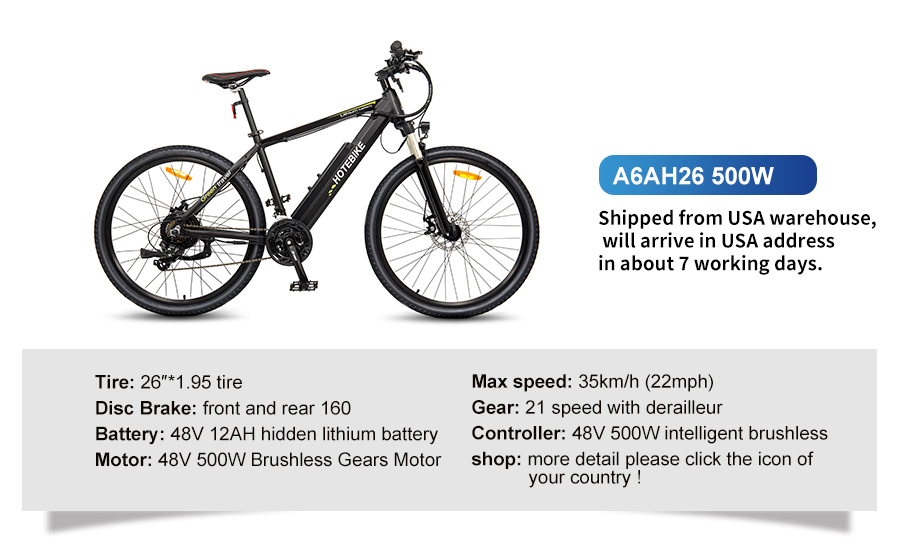 Keep Your Electric Bike's Battery Charged
Are you wishing to turn your electric bicycle into one of the fastest electric bicycle?
May be before the introduction of anything from the outside, you should learn to use the existing assets of your electric bicycle to their fullest potential. Battery is one such asset. A well charged battery ensures good voltage supply and in turn result in faster speed for your electric bicycle. For example, if your electric bike's battery is fully charged, it will produce 4.2 volts. Now, if the battery is reduced to 50 percent, it will only produce 3.6 Volts, which is a compromised voltage strength.
Similarly, the voltage will even lower if the battery charge percentage gets lower than 50 percent.
So, one simple tip to enjoy a good top speed while riding your electric bicycle is to keep it well charged.
Change The Tire Of Your Electric Bicycle
If you are looking to increase your electric bike's top speed, consider replacing the thick tires of your electric bicycle with thin ones.
Thin tires cover lesser surface area and therefore move faster. Therefore, you should change the fat tires of your electric bicycle with thin ones so that you could turn your electric bicycle into one of the fastest electric bicycle.
However, what if you have an electric mountain bike?
Electric mountain bikes have fat tires to give traction on irregular terrains. Also, the fat tires in an electric mountain bike give the bike more stability and grip on any surface, making the bike safer.
Thus, in case of difficult terrains and especially with electric mountain bikes it is always recommended not to sacrifice safety for extra bit of speed.
Instead, you can try other things as far as using tires for top speed advantage is concerned. For example, you can try adding more air to your electric bicycle tires. This will result in lesser rolling resistance. Once you fill the tire with the right amount of air, it will inflate, causing an increase in the tire's diameter. The increased diameter of the wheel will then result in longer distance coverage with each wheel rotation. However, with extra air in the tires, you should also make sure that you have good quality shocks with your bike. Otherwise, you can have backache.
Also, you can try using road tires for your electric mountain bike in place of off road or special bike tires for mountains. Road tires will allow you a much smoother and swifter ride.
Replace the Electric Bike's Motor
A bigger motor ensures a higher RPM or KV rating, which results in an enhanced top speed of electric bikes. The installation of an efficient motor will instantly increase the speed of e-bike.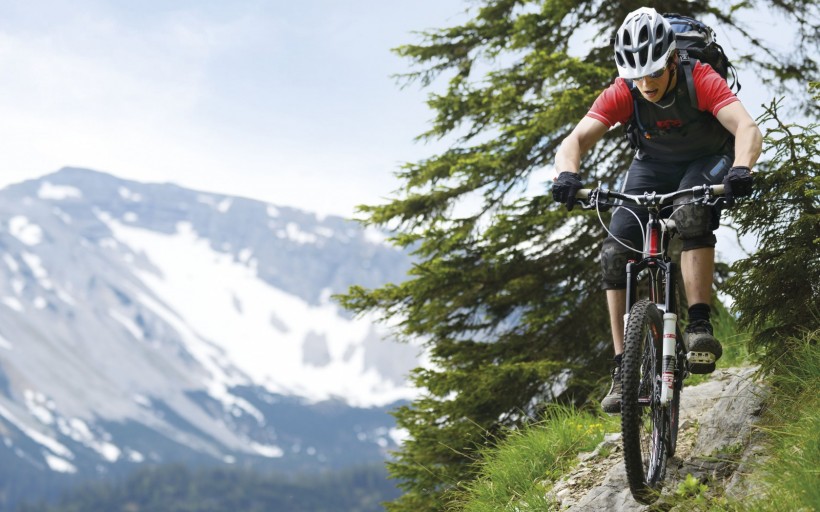 Improve Your Riding Posture
Riding posture matters more than you think it does. Many people question: What a small percentage of speed increase with the help of a good riding posture would add to the speed of an electric bicycle?
May be they are right in thinking that the riding posture will increase the speed by a small margin. But, the thing is that they themselves agree that it helps increase the overall speed of the electric bicycle.
A big change always comes with the cumulative effect of the many small changes. This idea is also endorsed by the James Clear in his remarkable book, "Atomic Habits".
So, work on your riding posture as remarkable results can be achieved with the help of small changes.
Get rid of all the excessive weight on your e bike
The excess weight on your electric bicycle is extra work for the battery as well as the motor. This extra work can also be the cause of the slow speed of your electric bicycle. So, it is advisable that you get rid of all the extra weight from your electric bicycle.
This will lighten up your electric bicycle, which will directly
With the use of above mentioned tactics and techniques, you can easily speed up your electric bicycle by a great margin. There is no one stopping you from having the fastest electric bicycle. However, here are a few cautions for you: Firstly, there is a high possibility that you will be unable to claim the warranty for your electric bicycle. Secondly, you should make sure if the speed you are targeting is legal in your area. Thirdly, there is also the possibility that the electronics used in your electric bicycle might get damaged if you will try to overload them.
LEAVE US A MESSAGE