Top 3 Chopper Style Electric Bikes
Chopper Style Electric Bike are a type of custom motorcycle that emerged in California late 1950's and instantly became a hallmark. They were recognized for their radically modified steering wheels and lengthened forks which gave them a long stretched-out appearance which became everyone's favorite instantly. They were built chopping (modifying) a custom motorcycle or they were built from scratch which made them a symbol of respect in the motorcycle community.
The "sissy bar" was the signature handle on many of the choppers. In the early 1960s, there was a majority number of people were customizing motorcycles mostly American Manufacturer bikes "Harley Davidson" and a certain style had begun to take hold. Harley Davidson is known for its rich history and its customization style that gave a new way to the chopper motorcycles style and became a hallmark. Harley Davidson became famous its marketed heavyweight, cruiser bikes offering engine displacements greater than 700cc. Harley Davidson Sportster motor, also known as "unit motor" due to its simpler and compact design became everyone's first choice in a chopper. Once again when the world is changing and shifting towards a new substitute for fuel "electricity", Harley electric bikes are there to change the tradition of bikes once again.
Electric bikes not only ensure the performance you expect from a Petroleum fueled custom or performance bike but make it more sustainable. As the world dynamics are changing EV bikes are getting better year every year in terms of speed, safety, weight, and becoming more intelligent. With early doubts that electric bikes would be too quiet, too weak, and they won't take you very far. But with Harley Davidson electric bike released in 2019 was named LiveWire. It was a game-changer in the bike industry that such a big brand is changing to EV bikes and it became a hallmark again. Other electric bike chopper style and street styles bikes are coming into the market which is going to change the way we ride bikes.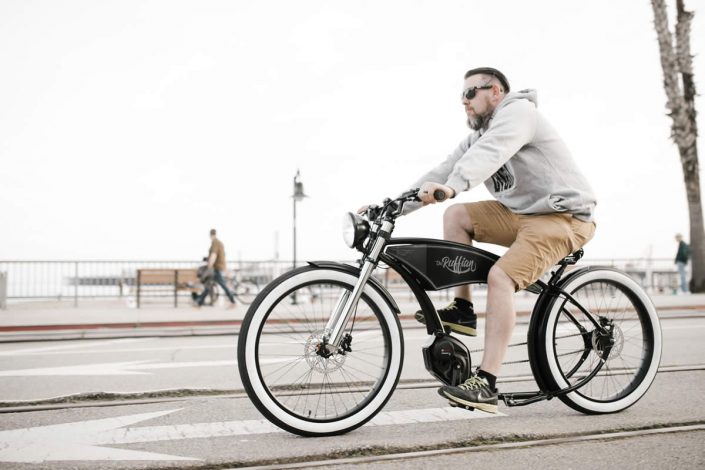 Please click:60V 2000W Fat Tire Electric Bike Mountain Bicycle 
Some of the coolest electric bike chopper style that have been released are:
Harley Davidson LiveWire:
Harley electric bikes are on their way but the recently released bike LiveWire is the new generation chopper bike with an Electric motor. Harley Davidson is known for delivering top quality and outstanding performance that outstands others along with its design. Harley Davidson electric bike hasn't performed any lesser than any of its gas-powered equivalent. LiveWire has proved itself to deliver the acceleration comparing to any of the Harley Davidson bikes but with more sustainability.
The power that Harley Davidson always offers is reflected in Harley electric bike too, it offers 0 to 60 in just 3 seconds which is comparable to today's hypercars with a torque of 86ft-lb (116.6Nm). It has a powerful 15.5 KWH battery which enables the Harley Davidson electric bike to produce a flashing 105hp with a top speed of 95mph (153km/h). Once fully charged it has a range of 146 miles (235km) which isn't that bad when you are traveling in the city. The point here to be noted is that it can be charged in just one hour from your standard DC socket at home. It only weighs 549lb. All these features don't come cheap and it has a starting price of 29,799$ but we have seen plenty of bike enthusiasts pay far more for their Harleys. Swiss rider Michel von Tell rode LiveWire and broke the longest distance traveled by the electric bike in 24 hours. He was able to cover 1,723 Km (1,071 miles) in 23 hours and 48 minutes on LiveWire and proving that Harley electric bikes are no less than gas-powered bikes.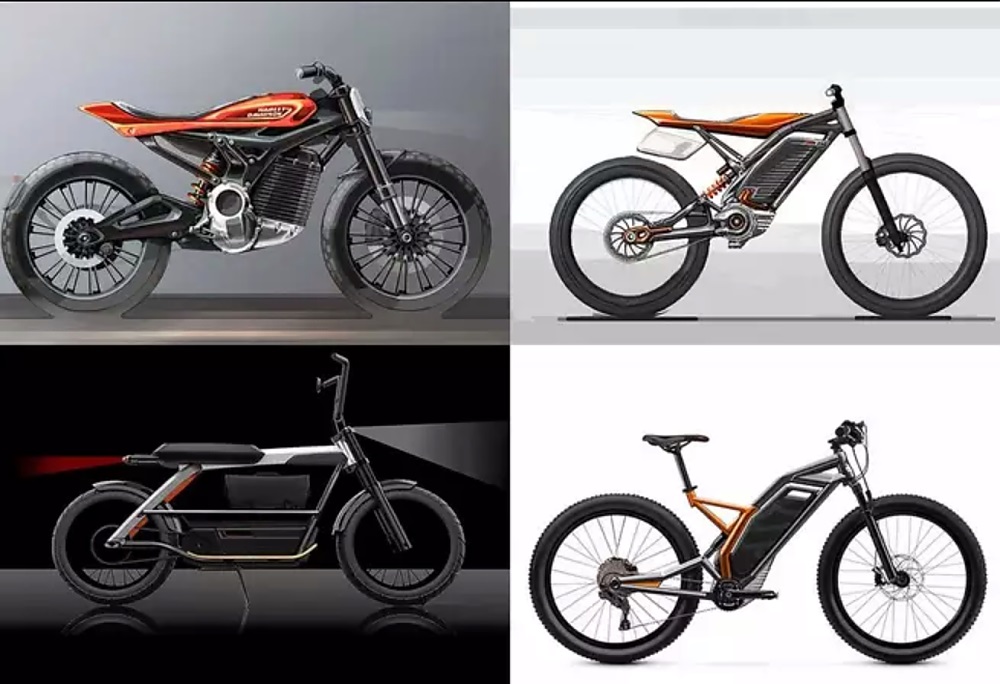 Brutus V9:
The Bell Custom Cycles (BCC) is the company behind the manufacturing of the Brutus V9. Though this company is relatively new they are there to serve the chopper lovers a delicious meal. Their elegant and classic bike Brutus V9 looks like it was built from scratch kind of chopper. That is somehow true because this bike is handmade and ensuring the quality and consistency of their bikes. This bike doesn't look electric at all, it looks like it was built from scratch and serves the perfect custom cruiser chopper needs and looks.
The classic style of this bike brings all the things we loved about Harley Davidson with an EV engine. This bike comes in two battery packages 18.8 kWh or 33.7 kWh which of course makes a lot of difference in its range but it offers 130-250 miles in one charge depending upon use and the battery package. This bike produces 125 hp with a stunning 277 ft-lbs of torque. All this performance with that design doesn't come cheap this bike has a starting price of $32,490 and is made on order. The company offers different customization to their customers to make their handmade bike a signature bike for their customers.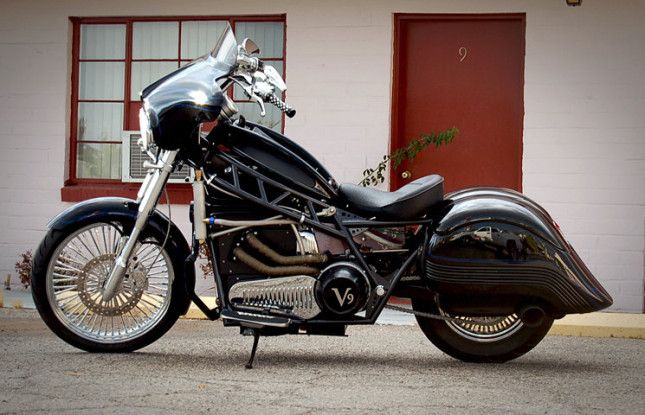 Lito Sora:
Lito Motorcycles are the new brand in the market like Brutus Custom Cycles (BCC). They introduced their first electric superbike Lito Sora in 2014 and now they have released their Lito Sora generation 2 at a whopping price of $82,250. This bike makes sure that everyone looks for the second time on this bike. With its classic style from old times and elegancy, it surely makes everyone turn their heads.
The price tag of this bike is surely a lot more than the others. It has a top speed of 120 mph and it has a max range of 120 miles in one charge. The 18 kWh batteries enable it to produce 66 ft/lbs of torque and 108 horsepower. It can reach 0-60 mph in only 3 seconds. It charges in 2.5 hours from 3.3 kW of the onboard charger. It weighs 550 pounds. It comes with three braking modes – Performance, Normal and Safe. The user can choose it according to its style or the flashy 5.7-inch LCD is also there to tell the rider which mode to use for a chosen destination. The LCD touchscreen is also WIFI-compatible and has other features than GPS.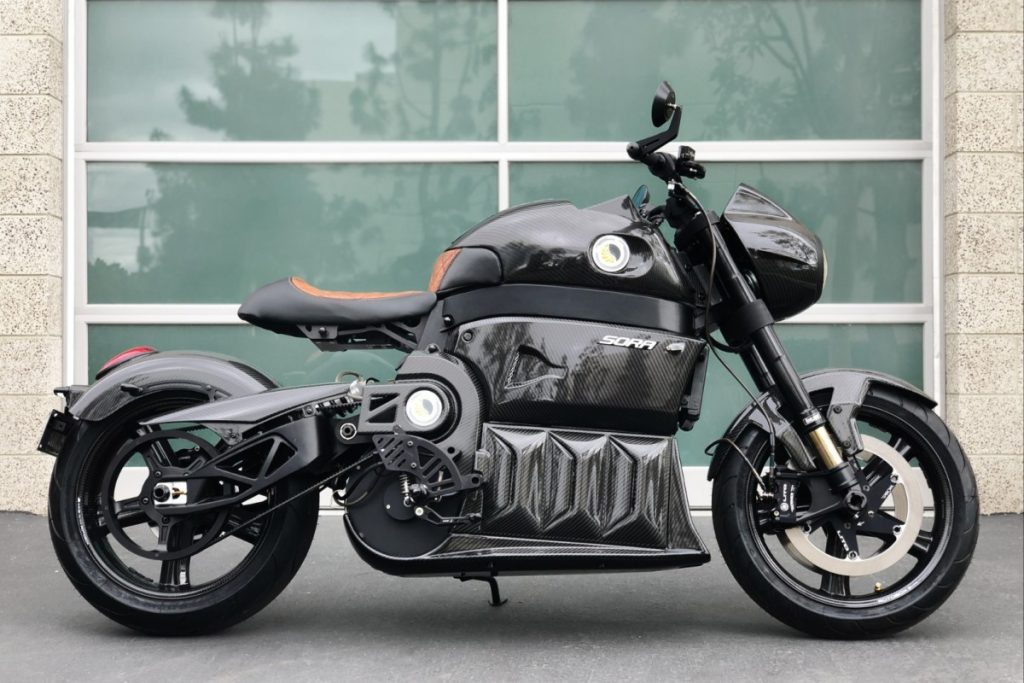 hotebike.com is the HOTEBIKE Official Website, providing customers with the best electric bikes, electric mountain bikes, fat tire electric bikes, folding electric bikes, electric city bikes, etc. We have a professional R&D team that we can customize electric bikes for you, and we provide VIP DIY service. Our best selling models are in stock and can be shipped quickly.
LEAVE US A MESSAGE