Sondors Fold X electric bike review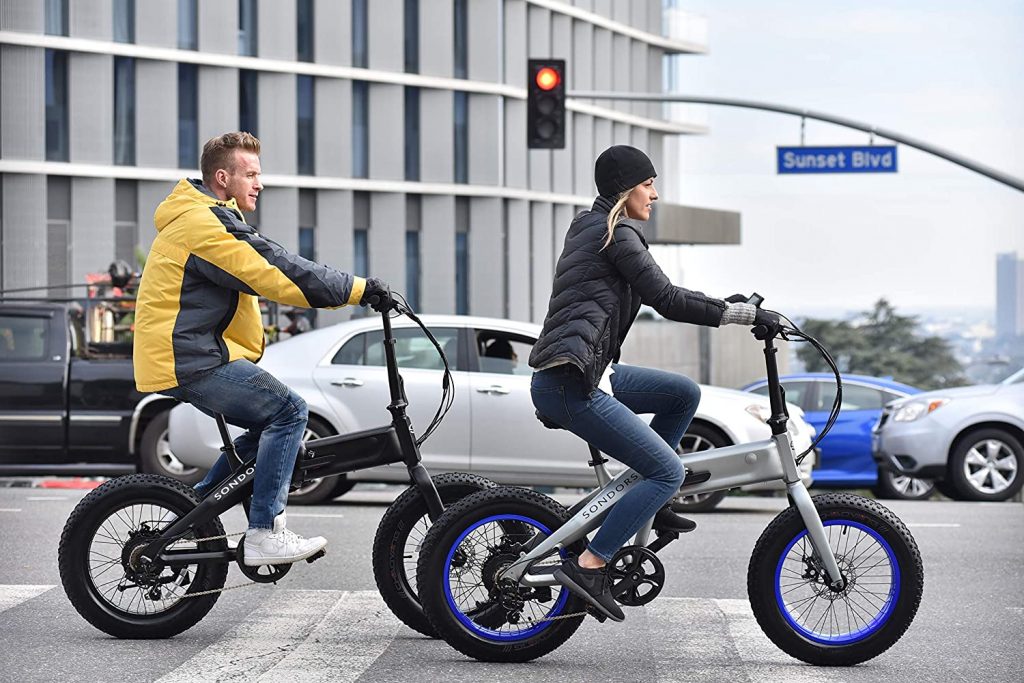 The Sondors Fold is the best bike to travel in cities, riding on the beach or mountains. The rider will surely have fun while travelling on this bike. Its price is just $1700.This best bike contains a toolless magnetic frame locking system that keeps everything together while traveling on the Sondors electric bike. It is surely a game-changer due to its versatility, durability, and eye-catching design.
Features:
Some features of this fastest electric bike are as follow:
Aluminum folding frame
Bafang 750 powerful motor
Lithium-ion battery
LCD controller 
Powerful braking system
Wellgo pedals
Removable battery
7 Speed 1×7 Shimano Tourney, MF-TZ500-7 14-28 Tooth Freewheel
Reviews:
Here are electric bike reviews. These are genuine reviews provided from the original website.
Material's Quality (5/10)
We considered material quality as the first factor. The rating is just 5 out of 10. This rating is because of the low-grade shifting system and it's freewheel is used in a kid's bike. The other drawback is its cheap pedals, gear, crank, and its hose. While talking about its tires, it's not from a reputable brand, and they can get flat.
Mechanical Quality (2/10)
The second thing is the mechanical quality of the Sondors electric bike, which scored just 2 points. Its low mechanical quality is just because of its mid-level material that affects material quality too.
In addition, Fold X uses a low-quality brake system, which needs adjustment and tuning, so the rider must do tuning every 2 to 3 times while travelling.
Maintenance (1/10)
The third thing we consider is maintenance which scores as low as 1 point. Many people don't understand while buying this fastest electric bike due to its eye-catching look. As discussed in the previous heading, its brake needs maintenance and tuning.
Another thing is its cheap tires. These tires are not of a reputed brand. Tires can get flat and require maintenance. So the rider will get in trouble while travelling or have to change it.
Other components like Prowheel can slip out and round out and recline; its steel freewheel can get rust, its inexpensive pedals can deteriorate. Similarly, its chain needs to be replaced faster. All these things require maintenance if you are thinking of buying this Sondors electric bike.
Please click:HOTEBIKE cheapest folding bicycle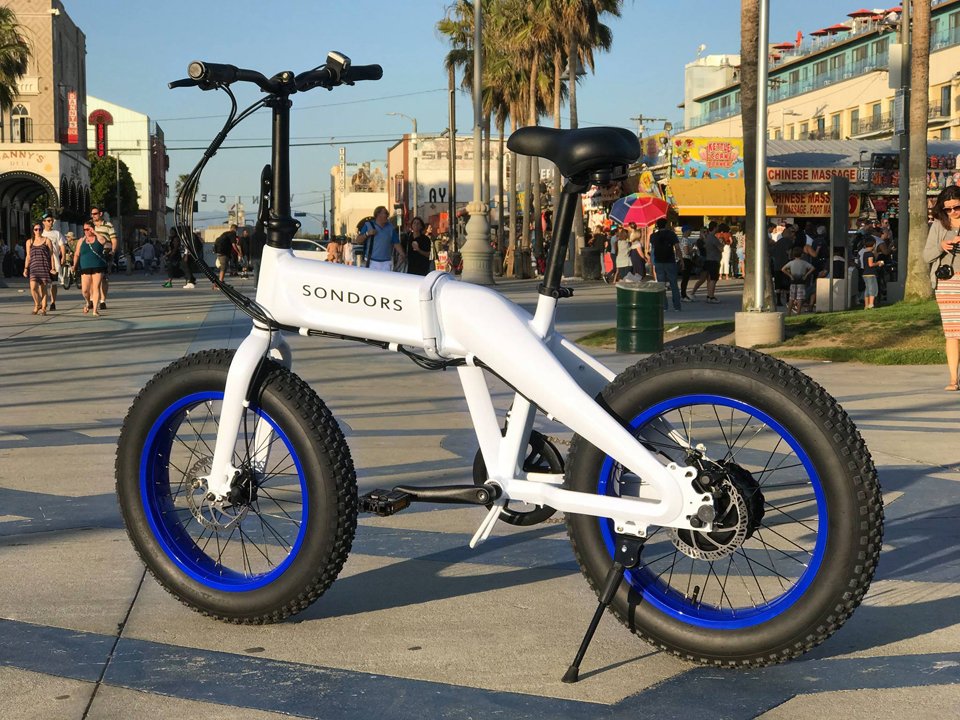 Hill Climbing Ability (7/10)
The other thing is Hill climbing ability; this fastest electric bike is good for hill climbing. It scores decent rating of 7 out of 10. The greater contribution in this rating is its hub motor with 14 amp hour; due to this factor, the bike can easily climb over the hills. The other factor is it's great. When a rider gets in a situation where the bike is not moving uphill, you can put the sondor electric bike in low gear and solve the problem.
Many companies talk about their speed, but this fast speed only works in flat lands. But not durable while climbing uphill. The Fold X deserves this rating due to its powerful motor and solid battery.
Range (9/10)
The other factor is its range. It scores a high rating of nine out of 10. This fastest electric bike is ideal for going far places. Other companies can give you a huge motor, but that bike can travel only 10-15 miles. It causes problem while travelling on long tours and can go only for short distances. But on this bike, you can go 20-30 miles. The unusual thing is that its battery is very cheap.
Fold X matched a 500-watt 48-volt rear hub engine. You haven't overpowered the engine battery. It has an excellent system that deserves a high rating.
Comfort (6/10)
While coming to comfort level, this Sondor electric bike scored a fine score of six out of ten. This rating is due to its comfortable seat. It has a selle royale seat, and you need a good and comfortable seat while travelling to far of places. Sondors Foods X has a gel seat on it. But this seat will not offer you shock resistance while you hit a bump at high speed. However, it has cushion tires that can give you shock resistance.
The electric bike review is easily adjustable and comfortable. The pedals are angled forward. The seat has a large range of adjustments. Their movable beanpole stem also varies in height. It doesn't go forward or back, so it isn't easy to reach if you're small and have short arms. But it'll be fine for most. This bike is easy to modify and get comfy.
Universality (6/10)
The second last factor it's Universal that scores six out of ten. This factor is about people that belong to different ages, different sizes, and figures.
It has a regular bike-like step-over height, which is 29.It is not good for shorter persons, and they will have trouble while stepping over the bike
The step-over height is 29, which is similar to that of a regular bike. It will not be great for shorter peoples who have trouble stepping over a standard bike because it is not that much lower than a standard bike. The bars do not swivel, but they rise and fall and the seat's height range is around nine inches.
Please click:HOTEBIKE  20 inch Fat Tire Electric Bike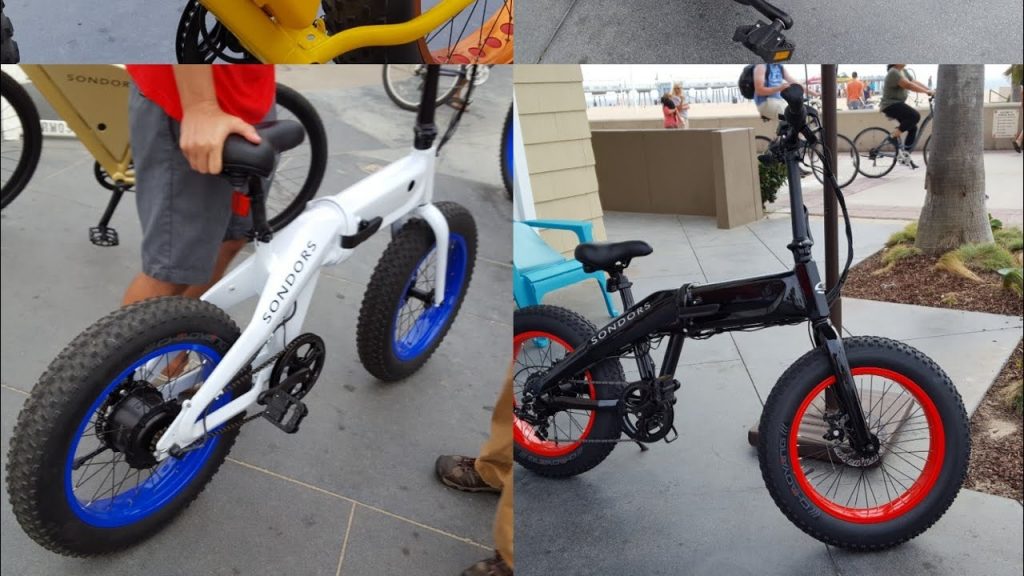 Low Propriety Risk (5/10)
The last factor is a low proprietary risk rating. It is about the risk of owning this Sondor electric bike and the company's capacity to support its model, repairing, and components. What if a manufacturer goes out of business and discontinues a bike model? What will you have left? Will you be able to fix this bike? Can you obtain parts for this bike? 
In this sense, we give the Sondors Fold X a 5/10. Sondors is diversified (bikes, motorcycles, vehicles) and financially sound. A lot of the parts they employ are standard and easy to obtain.
Its battery, however, is an integrated battery pack. If it has to be replaced, it won't be easy to obtain due to its exclusivity. If you go out of business, you may be without an e-bike battery. It also sports a unique LCD screen.
Final Verdict:
The total rating is about 51%. It is a decent rating and a good score.
Nothing beats a folding Sondors electric bike for urban and multi-modal commuting. These are lightweight and portable. You can also ride faster and go further with the electric motor.
Choosing the best foldable e-bike might be difficult for a beginner, that's why we produced this guide. Because we want to be open and honest with you, this is not an endorsement of SONDORS products.
Don't fold your tent until you've tried folding fastest electric bikes!
LEAVE US A MESSAGE