26 Inch Stealth-Lithium-ion Batterien mountain electric bike
Views:36044 Classification:News
Nowadays, people are pursuing a healthy lifestyle. They hope they can exercise and improve their health in a limited time of day.Shuangye launched a cool stealth battery A6AH26 electric car which can meet people.Through it, people can not only hone their will, release pressure, but also exercise their muscles and strengthen their bodies.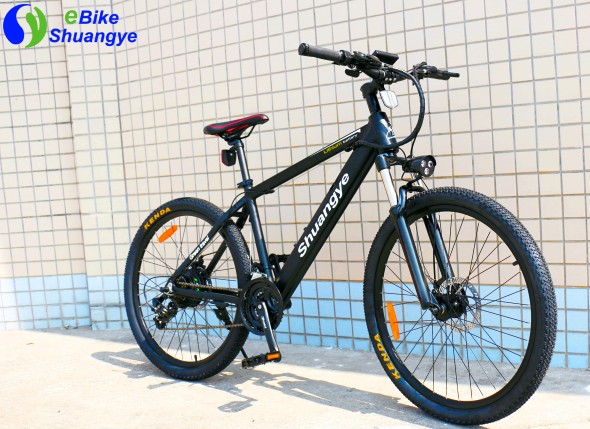 This car 36V250Wbrushless motor;36V10AH aluminum battery in the frame;TEKTRO 160 disc brake front and rear brake;KENDA26''*1.95tire;Intelligent high-end display,can show distance,mileage,temperature,voltage error code,cruise control;SHIMANO21 speed with derailleur.
If you are Interested in this 20 inch best Folding electric bike, please contact us freely.