Black Friday Bike Deals 2021
It is November 2021 now, which means that Black Friday on November 26 is approaching. HOTEBIKE will launch the Black Friday Bike Deals 2021, which lasts for about half a month, and the time is about from 16th to 30th. This is not the point. The point is the following two points. First, this event will likely be hotebike's largest promotional event throughout the year. Second, before the event officially starts, you can contact us in advance to get the best promotional coupons for Black Friday. Please read the following article carefully to get the ordering method.
The following will describe the best-selling ebikes in the United States, Canada, the European Union, and Russia and how to obtain coupons, please read on!
A6AH26
The aspects and the specifications of electric mountain bike are very contemporary and according to the choice of people. The most convenient feature of the electric aspect of the adult ebike is its big screen LCD display that shows all the necessary readings such as the ebike battery life, mileage, speed, temperature, PAS level and motor power.
Convenience and ease are what the adult generation of today seeks and keeping this in view the manufacturers of the electric bike have embedded a charging port USB with the headlight for the charging of the cell phones while the rider is biking the specialized ebike.
The front wheel, LCD display, thumb throttle, headlight, seat post, etc. are all equipped with quick release devices, which are convenient for you to quickly complete disassembly and replacements.
An electric mountain bike, from HOTEBIKE that brings ease to urban life. Travel effortlessly across town, mountainous roads and commute to work faster without fuss, fatigue or sweat – all while wearing your everyday attire. It's easy and fun to ride with power assist and a lightweight design. It has powerful pedal assist and a thumb throttle, half-hidden battery, big screen LCD display, though Kenda 26/27.5" tires, Shimano 21 speed gears, Tektro brakes, suspension front fork and headlight. In short, this mountain e-bike was expertly designed for commuting and climbing hills.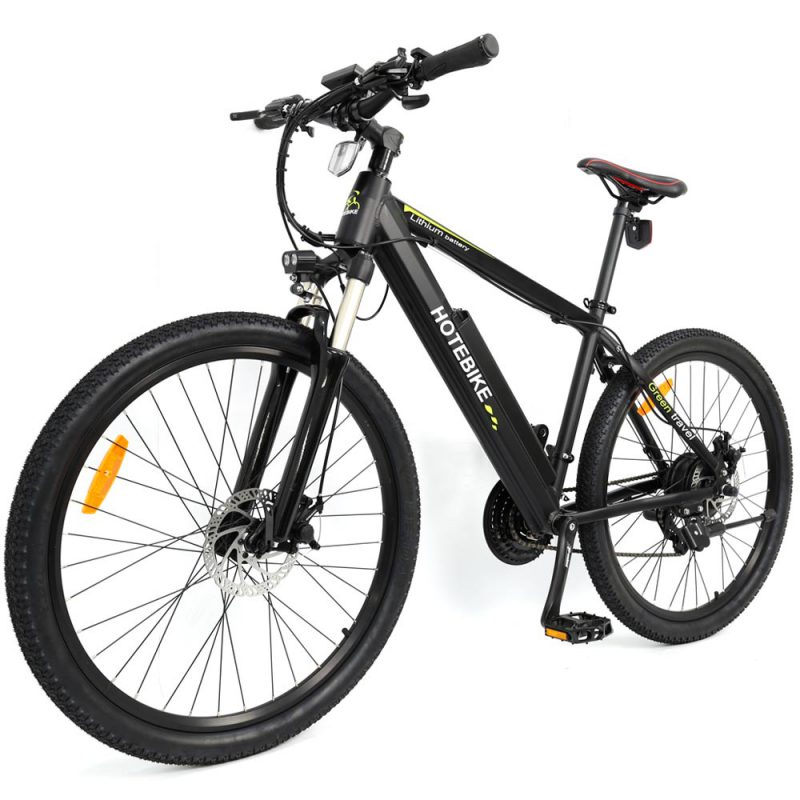 A5AH26
Great for commuting electric city bikesIntroducing the 2021 HOTEBIKE Series. Enjoy a feature-complete, approachable step-thru, comfort oriented city electric bicycle with long-range removable battery. With all the benefits of the city ebike, it's perfect for improving commuting experience. You can't deny that it's an awesome way to get around.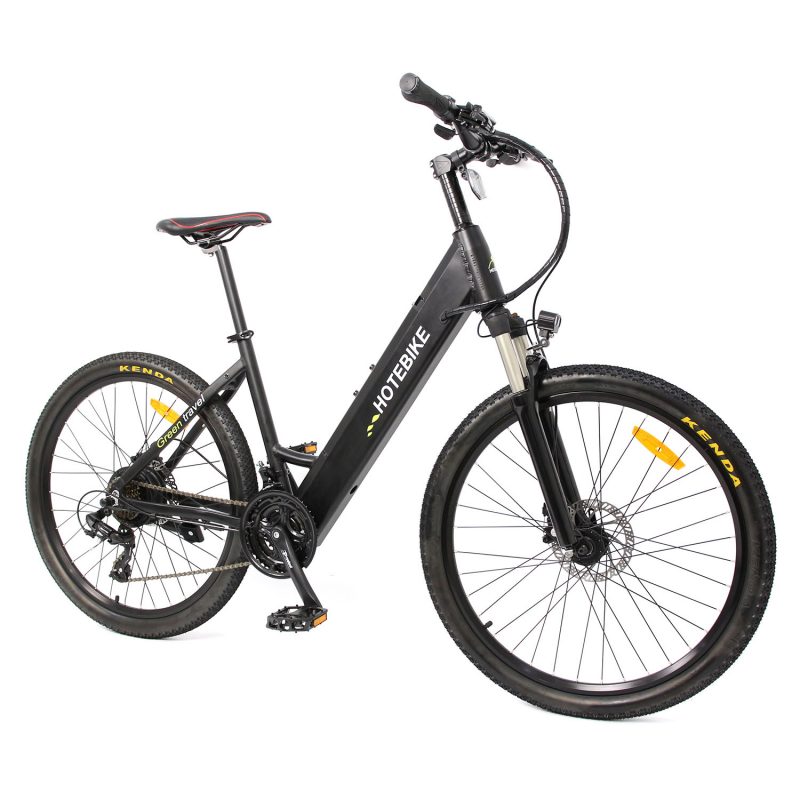 A5
This HOTEBIKE A5(26) is one of the most cost-effective choices for your commuting, which is ideal for city streets, town pathways and bike paths. It is perfect for ebike beginners. The hotebike A5(26) e-bike rolls on 26*1.95-inch Kenda tires, stops via Tektro 160mm mechanical disc brakes front and rear, and tops out from 18 mph to 20 mph, whether you get there by pedal-assist or a throttle. A 7-speed Shimano shifter and 5 levels of e-assist provide you with various pedaling options. It also presents free mudguards and rear rack to increase the practicality of the bicycle, which is perfectly suitable for daily commuting. If you want to be more noticeable to motorists, go for the white frame, which looks sharp against the black components.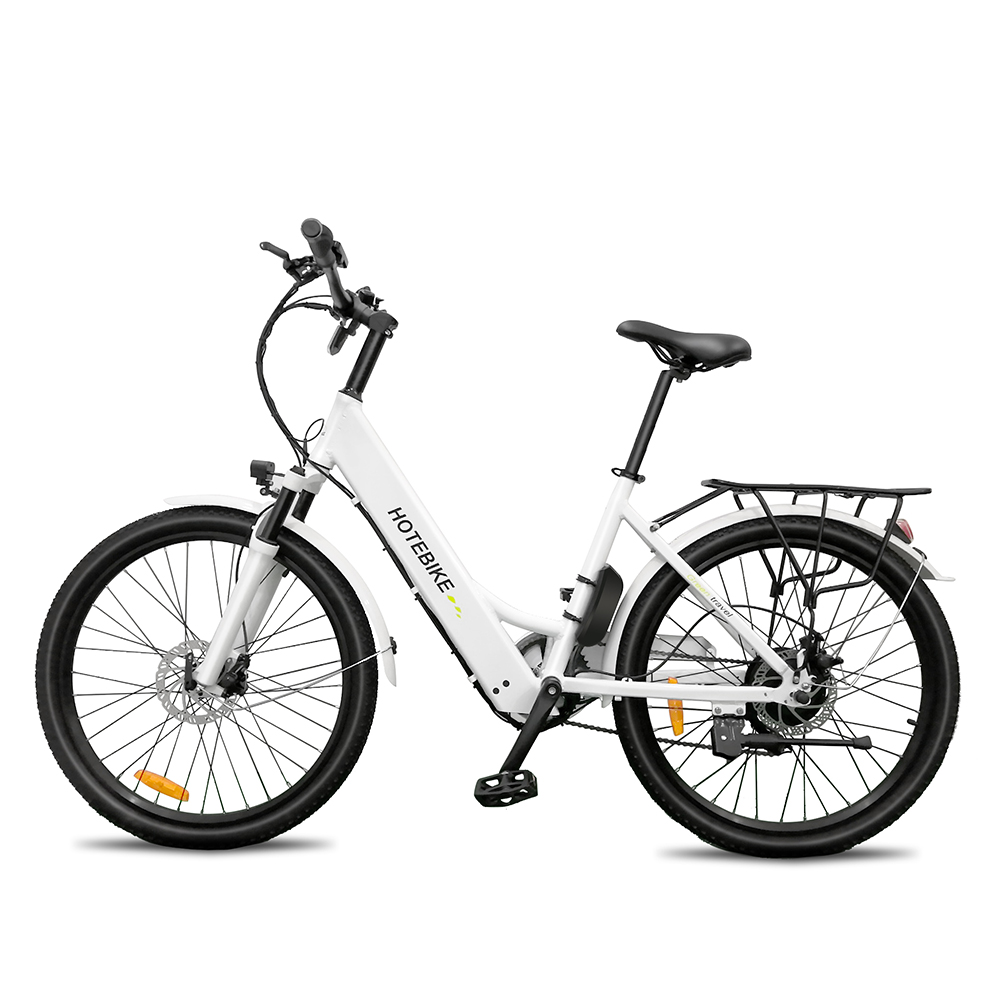 A6AH20F
HOTEBIKE 20-Inch Fat Tire Ebike A6AH20F has huge four-inch wide tires that let this fun bike roll over all sorts of obstacles. You can customize your ride performance with Shimano 21-Speed gears. The black fat tire electric bike features Tektro 160 disc brakes that can bring the massive tires to a stop quickly and effectively in any riding conditions. The aluminum alloy frame is both strong and durable and allows you to explore their surroundings on a true all-terrain bicycle. The mini fat tire ebike is lightweight and will ensure your riding more comfortable. Choosing this 20-inch fat tire ebike will make your life more colorful!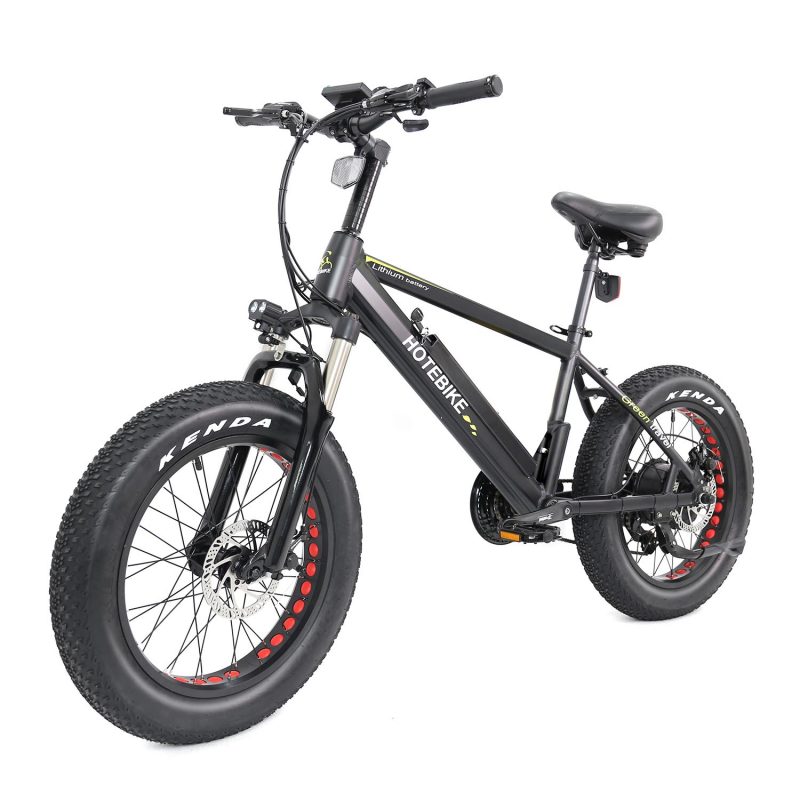 A1-7
Foldable bikes are a versatile and often-overlooked cycling option. Maybe your studio apartment has limited storage place, or perhaps your commute involves a train, several flights of steps, and an elevator. A foldable bike is a cycling problem-solver and a bundle of fun packed into a small and convenient package.
This 20-inch wheeled bike folds smaller than many models on the market, thanks to the proprietary double folding mechanism on the frame, which can be broken down into thirds, so it can even be put in after shrinking The trunk of the car.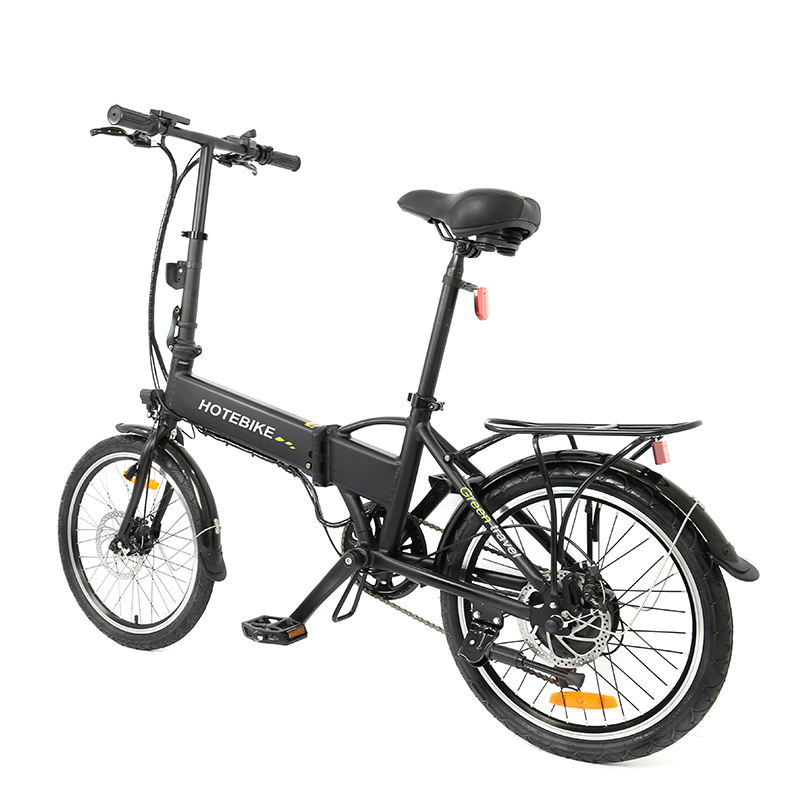 A7AT26
This is a fat tire e-bike. 26*4.0 tires give it a very strong load-bearing capacity, making it look very dominant! It uses a 60V 2000W brushless motor, with a maximum speed of 55KM/H. With a large capacity battery of 60V 18AH, you don't have to worry about the battery running out of power on the road. Customize your riding performance with Shimano 21-speed gears. Large LCD display, suspension fork and headlight. I knew from the moment I saw it that it contained all the benefits of a fat tire bike.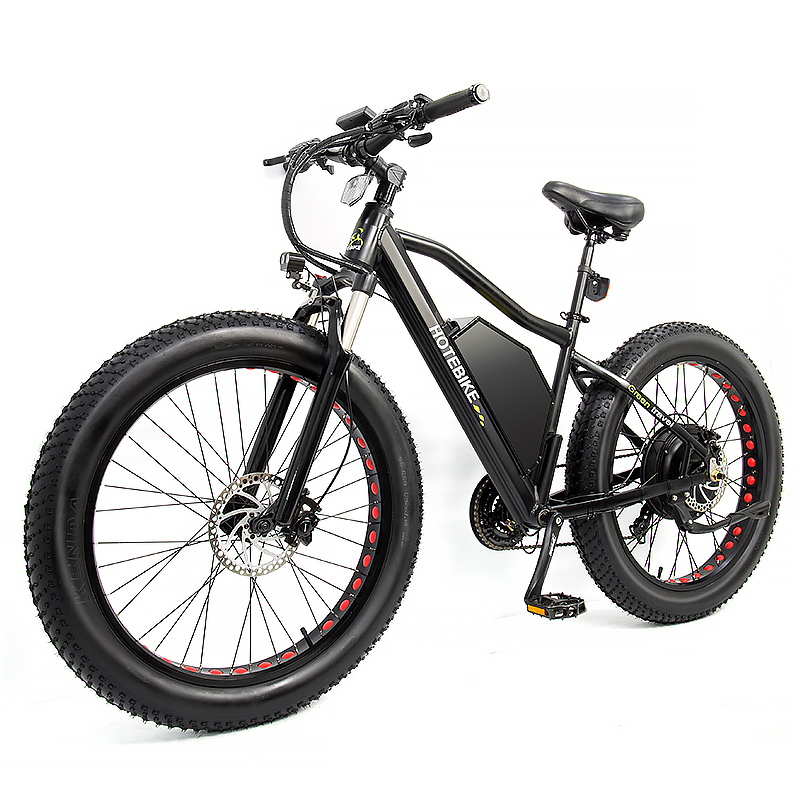 HOTEBIKE USA Shop:Electric Bike USA
HOTEBIKE Canada Shop:Electric Bike Canada
HOTEBIKE Europe Shop:Electric Bike Europe
HOTEBIKE Russia Shop:Electric Bike Russia
Coupon collection method:
Click on the HOTEBIKE website (https://www.hotebike.com/)- click on contact us to leave a message – enter the model, power, size and other information of the e-bike you want to buy – get a coupon code for $60~$125 – use it before you place your order!
LEAVE US A MESSAGE