The benefits of using hotebike electric bike
Whether you're 17 or 71 years old, there are extensive benefits to owning and using hotebike electric bike. Whether you commute to work on a bicycle and want to arrive sweat-free, or you just require some assistance for those knees that aren't as strong as they once were, hotebike electric bike is great solution. Having one is like gaining an extra pair of legs that help you pedal and make your life a whole lot easier when travelling by bike.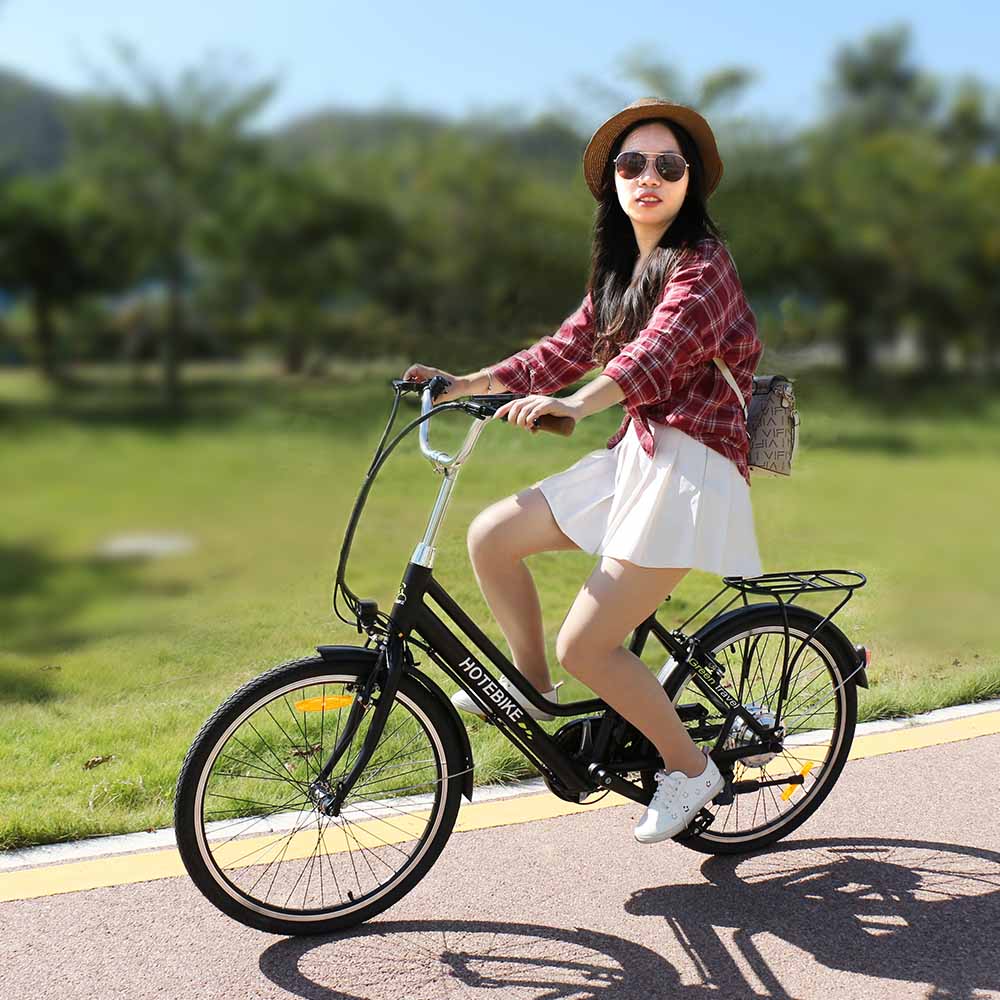 COMMUTING OR GETTING AROUND TOWN
Parking becomes a breeze! You no longer have to circle the block in search of a spot or pay for expensive city parking. Simply lock your bike up and be on your way. Just one of the many benefits of electric bicycles!
No more waiting in traffic. Reduce stress and exposure to polluted air by not spending hours parked on the road!
Sometimes an electric bike can beat the speed of public transportation! This is a great alternative to your usual commute.
Wake up with a refreshing bike ride instead of a car ride that lulls you back to sleep. The fresh air will help you start your day off right!
HEALTH
Biking helps improve coordination! This keeps your mind sharp and can impact all areas of your life – from interaction with energetic, young loved ones to general physical ability.
Even if you haven't ridden a bike in years, it's a skill that is easily picked up again. The electric motor is there for you to rely on in challenging moments on the trail!
You'll find yourself spending more time outdoors in the fresh air.
Your commute will be less stressful, resulting in a calmer beginning to your work day that will carry through until it's time to bike home. The benefits of electric bicycles are endless!
To know more about Hotebike electric bike, please leave a message below.