Anti-rubbing leg design
The bag is tilted according to the trajectory of the legs while riding to prevent rubbing of the legs.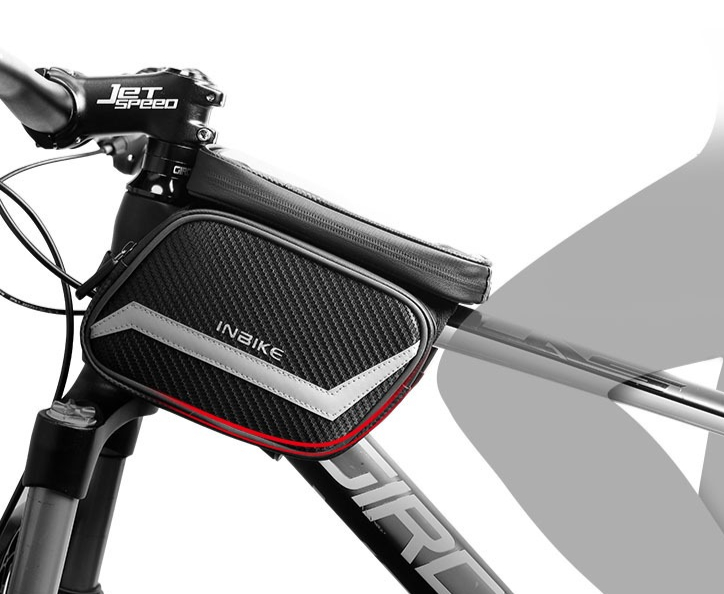 Large space design
The interior is large enough to hold all the gear you need for your usual ride, and easily hold your mobile phone, belongings, bike repair tools and more.
Quick and easy Velcro
The bike bag and phone pouch have a Velcro closure between them, which is easy to remove in a second and to reach.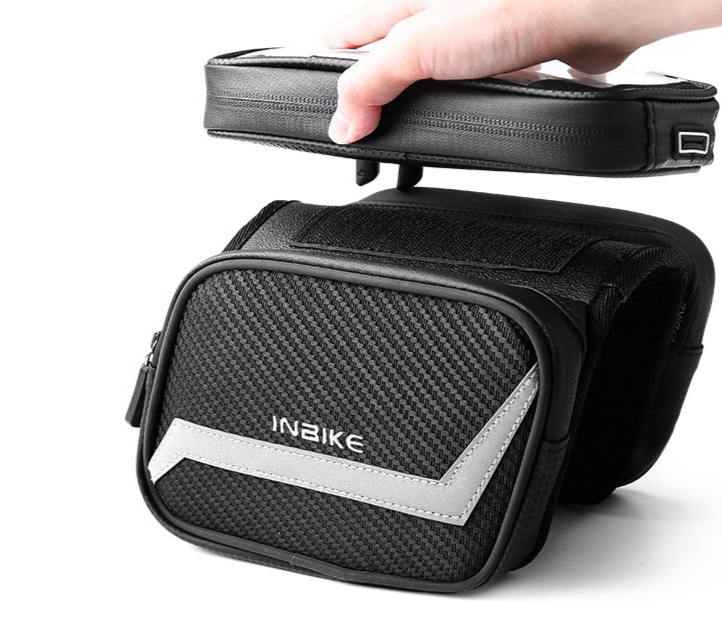 Waterproof design
No pin holes to effectively protect the phone and increase waterproofness.
Stable triangular design
Three straps and a non-slip centre section : for added stability and friction.
PU fabric : Anti-slip and abrasion resistant.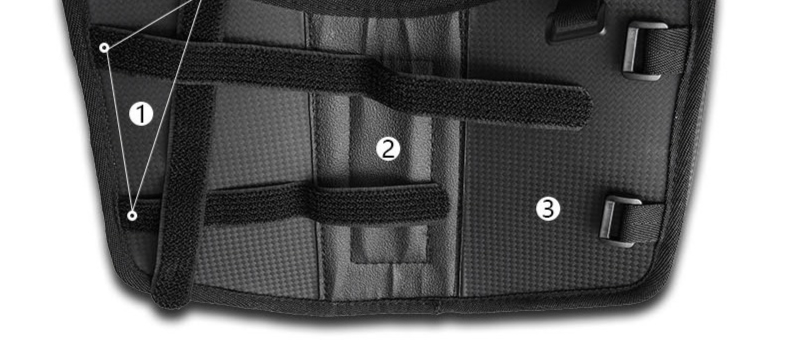 Side pocket design
Two side zip closures for high usage and easy access to items.
Headphone jack
The bike bag has a headphone hole on the side for charging and listening to music.
TPU sensitive touch screen
1. Compatible with mobile phone screens up to 6.5 inches.
2. Easy to remove, answer calls, find maps and play games.
Highly reflective, safe to ride at night
Large reflective print on both sides for safer riding at night.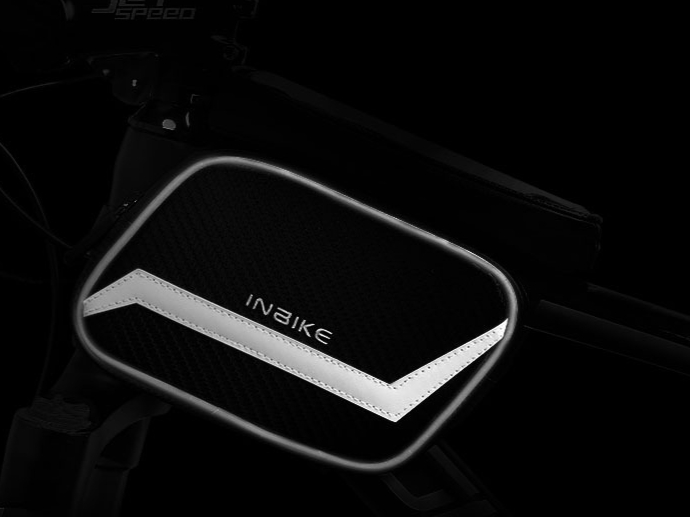 Further details:
1. Double zip closure:Waterproof zip + exquisite slider, smooth hand feeling, more convenient to hold items.
2. Large Velcro: increase the adhesive force, make the phone bag fit more firmly when riding.
3. Sortable storage: protects items from cuts and scratches.
4. Double thickening protection: double-layer cotton core to protect your phone.