Elevate your cycling experience to new heights with our High-Performance Electric Bike Tires. Designed for ultimate performance and durability, these tires are a perfect choice for electric bike enthusiasts who crave thrilling rides and reliable traction. Get ready to unleash your ride with confidence!
With a focus on durability, our tires are built to withstand the harshest conditions. The reinforced sidewalls and puncture-resistant technology ensure enhanced resistance against flats, reducing the risk of untimely interruptions in your ride. Say goodbye to the hassle of frequent repairs and enjoy uninterrupted cycling adventures.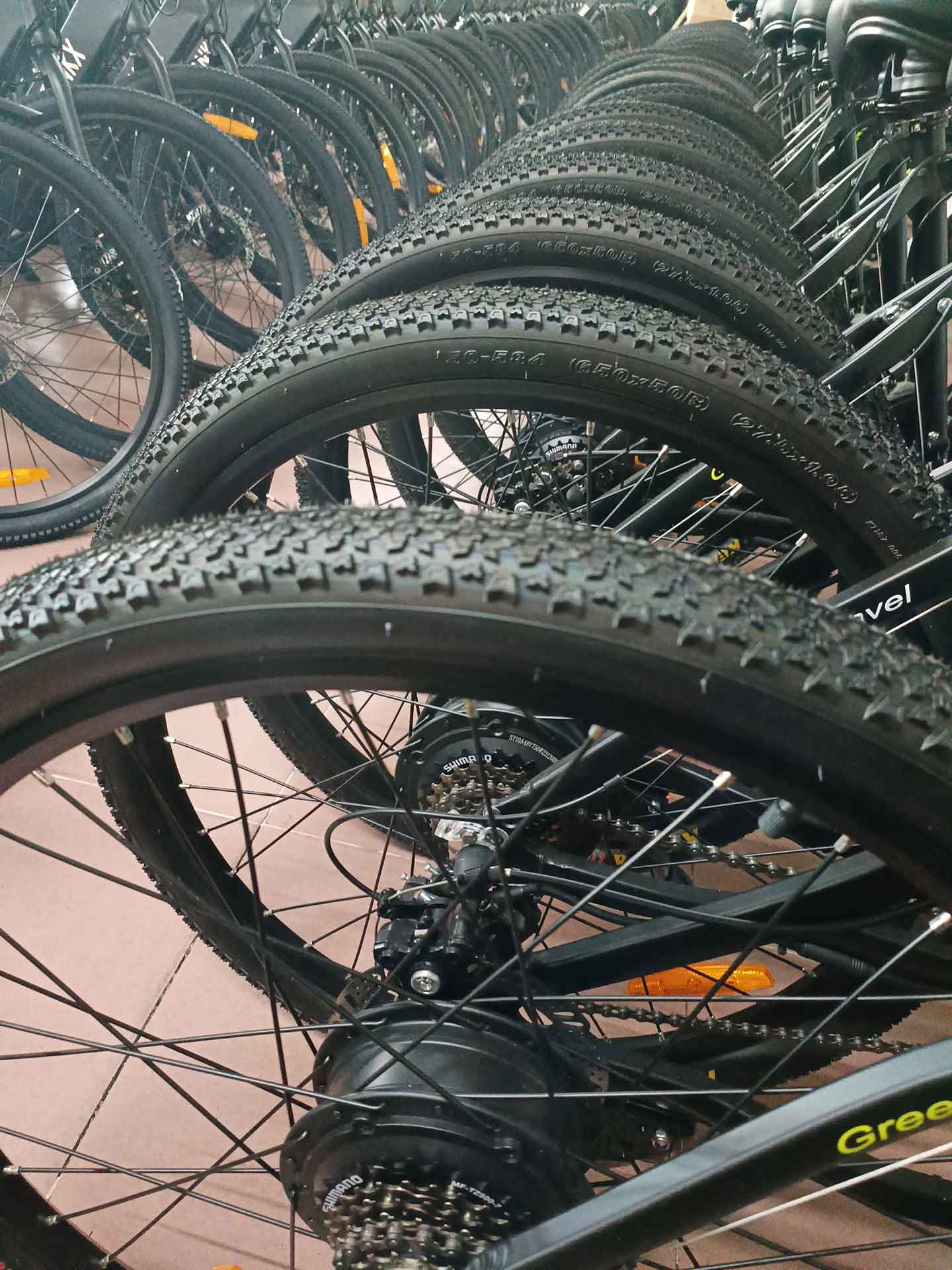 Electric Bike Tires Features
– Enhanced Tread Design:
Equipped with an enhanced tread design.
Conquer any terrain with ease and maintain excellent traction, thanks to the enhanced tread design of our electric bike tires.
Puncture-Resistant Construction:
Built with puncture-resistant materials.
Enjoy worry-free rides with our tires' puncture-resistant construction, ensuring a reduced risk of flat tires and enhancing your overall riding experience.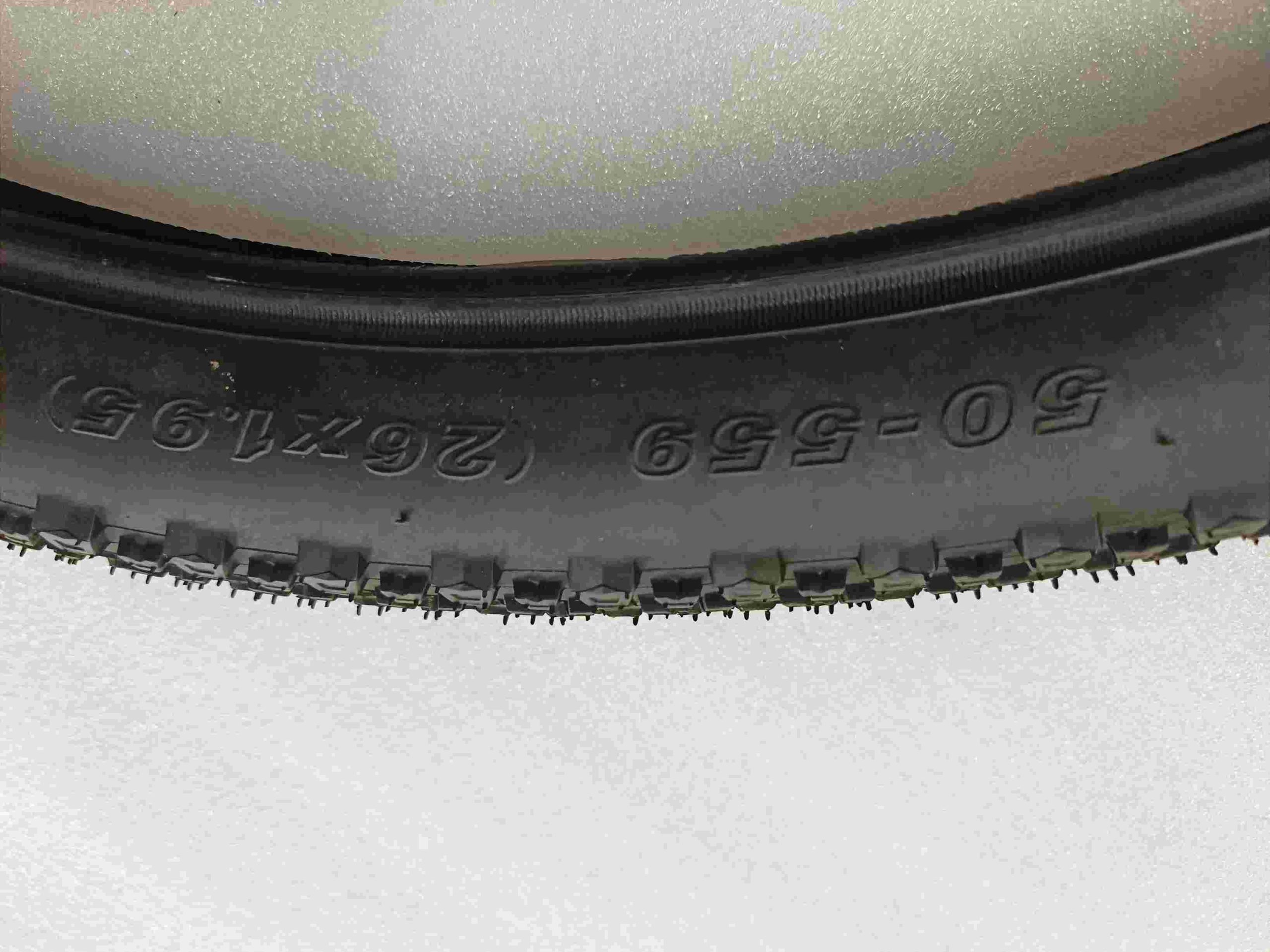 – Optimized Grip and Control:
Provides optimized grip and control.
Feel the difference as our electric bike tires offer exceptional grip and control, allowing you to navigate various surfaces and corners with utmost confidence.
– Low Rolling Resistance:
Reduces rolling resistance for smoother rides.
Experience effortless acceleration and smoother rides with our electric bike tires' low rolling resistance, maximizing your biking efficiency.
– Long-Lasting Durability:
Designed for long-lasting durability.
Invest in tires that go the distance! Our electric bike tires are engineered to withstand wear and tear, ensuring long-lasting durability and extended mileage.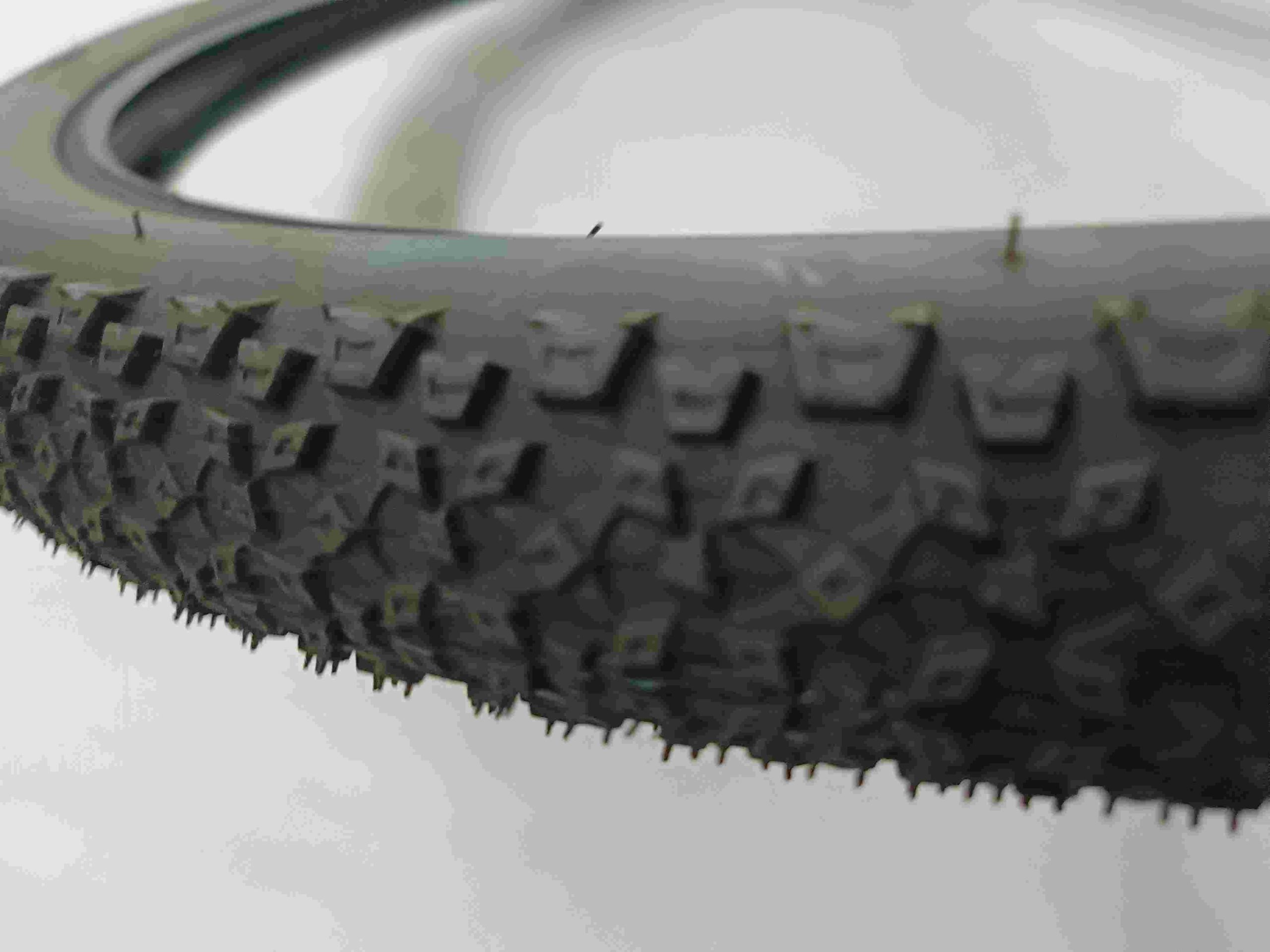 Not only do our tires excel in performance and durability, but they also prioritize comfort. The carefully optimized tread pattern absorbs shocks and vibrations, providing a smooth and comfortable ride, even on rough surfaces. Experience the pleasure of effortless gliding as you conquer any terrain with ease.
We understand the importance of customization, which is why our tires come in various sizes and tread patterns to suit your specific riding style and conditions. Whether you're a road racer, a mountain explorer, or a casual commuter, we have the perfect tire to enhance your cycling performance.
Embrace the future of cycling with our cutting-edge tire technology. Elevate your riding experience, conquer new challenges, and unlock your true potential on the road or trail. Choose our tires and embark on a journey of adventure, performance, and unmatched reliability.