Introducing our high-performance bicycle tire inflator pump – the perfect companion for all cycling enthusiasts. Designed with precision and efficiency in mind, this exceptional portable pump is your ultimate solution for effortless tire inflation.
Crafted with durable materials and advanced technology, our inflator pump guarantees exceptional performance and long-lasting reliability. Its compact and lightweight design ensures easy storage and convenient transportation, making it an essential accessory for your cycling adventures.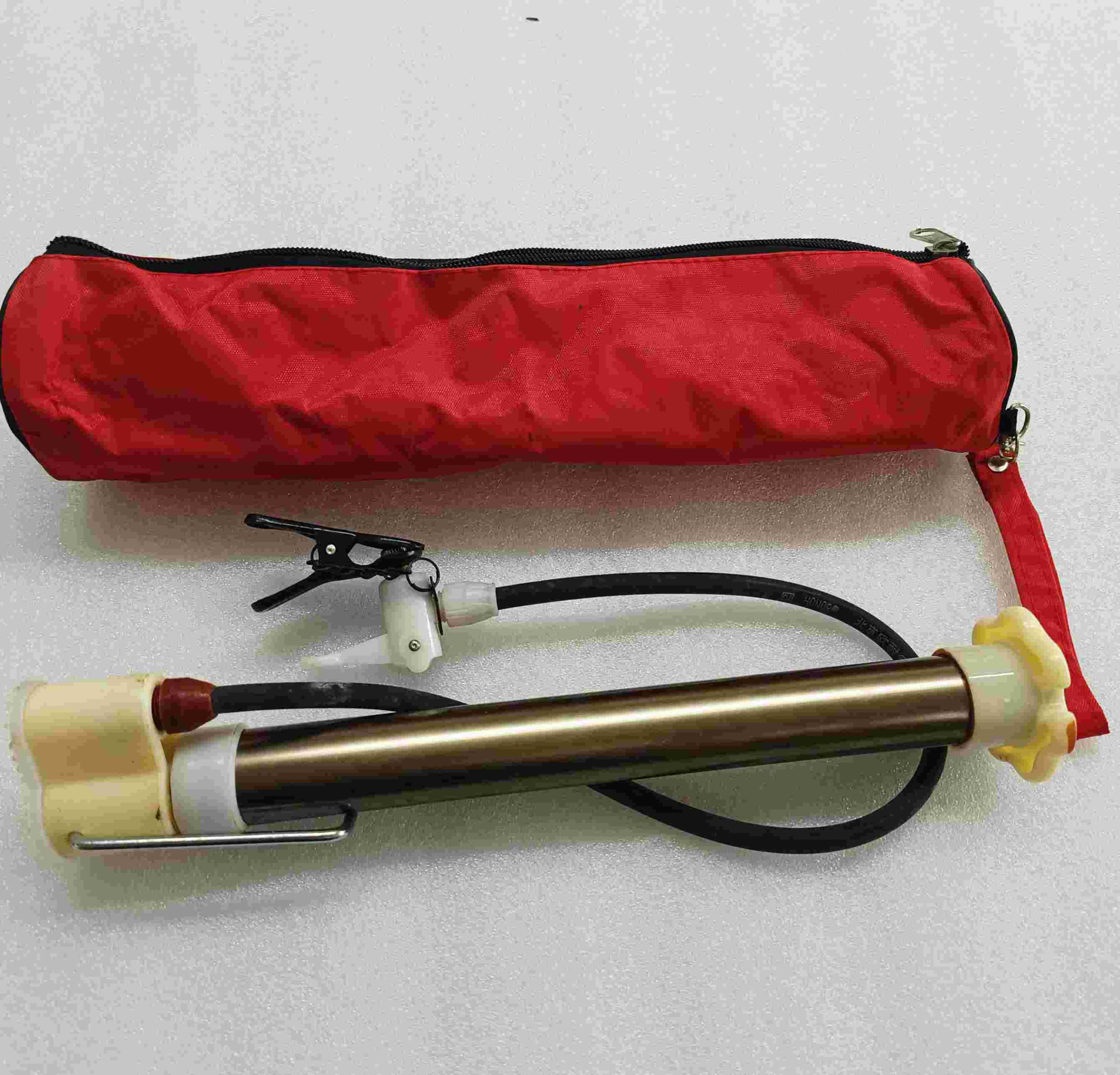 Equipped with a powerful motor, this tire inflator pump delivers strong airflow to efficiently inflate your bike tires in no time. Its user-friendly interface allows for effortless operation, allowing even beginners to inflate tires with ease. The built-in pressure gauge ensures accurate inflation, preventing over-inflation and promoting optimal tire performance.
Bicycle Pump Features:
– High-Pressure Capability:
Engineered for high-pressure inflation.
Easily achieve and maintain the perfect tire pressure for optimal performance and smooth rides with our pump's high-pressure capability.
Dual Valve Compatibility:
Compatible with both Presta and Schrader valves.
Enjoy hassle-free inflation with our pump's dual valve compatibility, allowing you to effortlessly inflate any type of bicycle tire without the need for additional adapters.
– Sturdy and Durable Construction:
Constructed with sturdy and durable materials.
Invest in a pump that lasts! Our pump is built to withstand frequent use and is designed to accompany you on countless cycling adventures.
Versatility is key with our inflator pump. It is compatible with a wide range of valve types, including Presta and Schrader valves, ensuring compatibility with various bicycle models. With its high-pressure capacity, it can even be used for other inflatables such as sports balls and pool toys.
Safety is always a priority, which is why our tire inflator pump features built-in safety measures. The automatic shut-off function prevents over-heating and overloading, ensuring safe and reliable operation. Its sturdy base provides stability during inflation, eliminating any risk of tipping over.
Invest in the ultimate tire inflation solution that offers convenience, efficiency, and reliability – choose our exceptional bicycle tire inflator pump. Whether you're a professional cyclist or a casual bike rider, this pump is a must-have accessory for all your cycling adventures. Enjoy hassle-free tire inflation and make every ride smooth and enjoyable.