Introducing our high-performance bicycle chain, designed to optimize your cycling efficiency and take your riding experience to the next level. Our chain combines durability, precision, and smoothness to ensure a seamless power transfer and reliable performance on every pedal stroke.
Crafted with good quality materials and engineered with meticulous attention to detail, our chain is built to withstand the toughest riding conditions. It is constructed using premium alloy steel, which offers exceptional strength and resistance to wear and tear. Say goodbye to chain breaks and unreliable performance, as our chain is designed to deliver consistent and reliable performance mile after mile.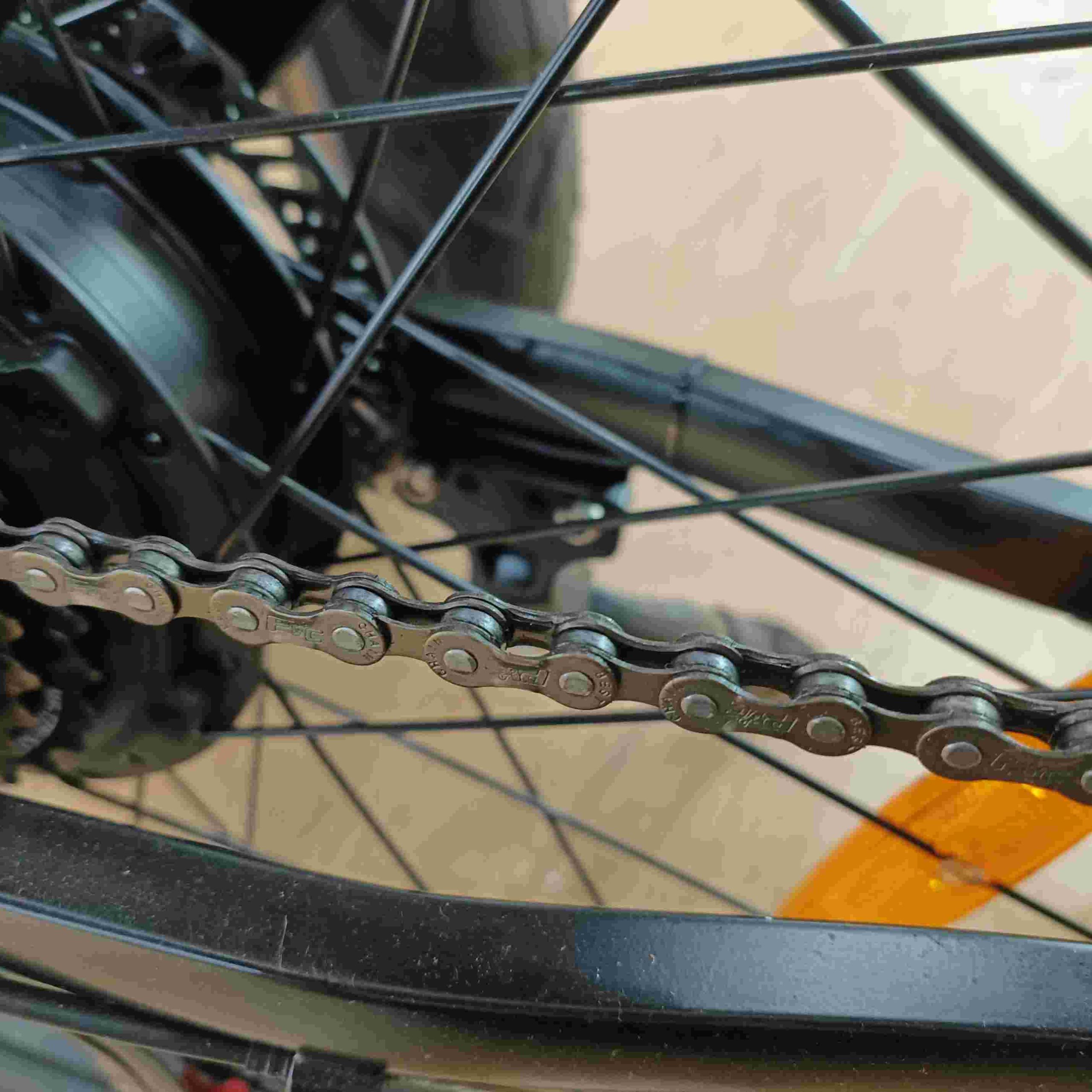 With our advanced manufacturing techniques and innovative design, our chain guarantees precise shifting and smooth gear transitions. The meticulously crafted inner and outer plates provide excellent contact and engagement with the cassette and chainring, promoting efficiency and minimizing energy loss. Each link is precisely shaped and strategically positioned to ensure flawless gear changes and a frictionless riding experience.
The maintenance of our chain is hassle-free, thanks to its self-lubricating properties and corrosion-resistant coating. This reduces the need for frequent cleaning and lubricating, allowing you to spend more time riding and less time on maintenance tasks. Experience enhanced riding pleasure and minimal chain wear with our low-friction and long-lasting chain.
Bike Chain Features:
– Enhanced Power Transfer:
Engineered for optimal power transfer.
Experience superior pedal efficiency and seamless power delivery with our chain, allowing you to maximize your riding performance and energy output.
– Durable Construction:
Crafted with high-quality materials for long-lasting durability.
Ride with confidence knowing that our chain is built to withstand the demands of electric bike riding, providing exceptional durability and reliability.
– Low Friction Design:
Low friction design for smooth and efficient rides.
Glide through each pedal stroke effortlessly with our chain's low friction design, reducing resistance and allowing for smoother and more enjoyable rides.
– Easy Installation:
Simple and straightforward installation process.
No need to stress about complicated installation procedures. Our chain is designed for easy installation, allowing you to quickly get back on your bike and hit the road.
– Suitable for All Electric Bikes:
Compatible with a wide range of electric bikes.
Whether you own a city cruiser, a mountain e-bike, or a folding electric bike, our chain is designed to be universally compatible, making it a versatile choice for all electric bike enthusiasts.
We understand that fit is crucial when it comes to bicycle chains, which is why our chain is available in multiple lengths to accommodate various bike sizes and gearing setups. Rest assured that you can find the perfect chain for your specific requirements.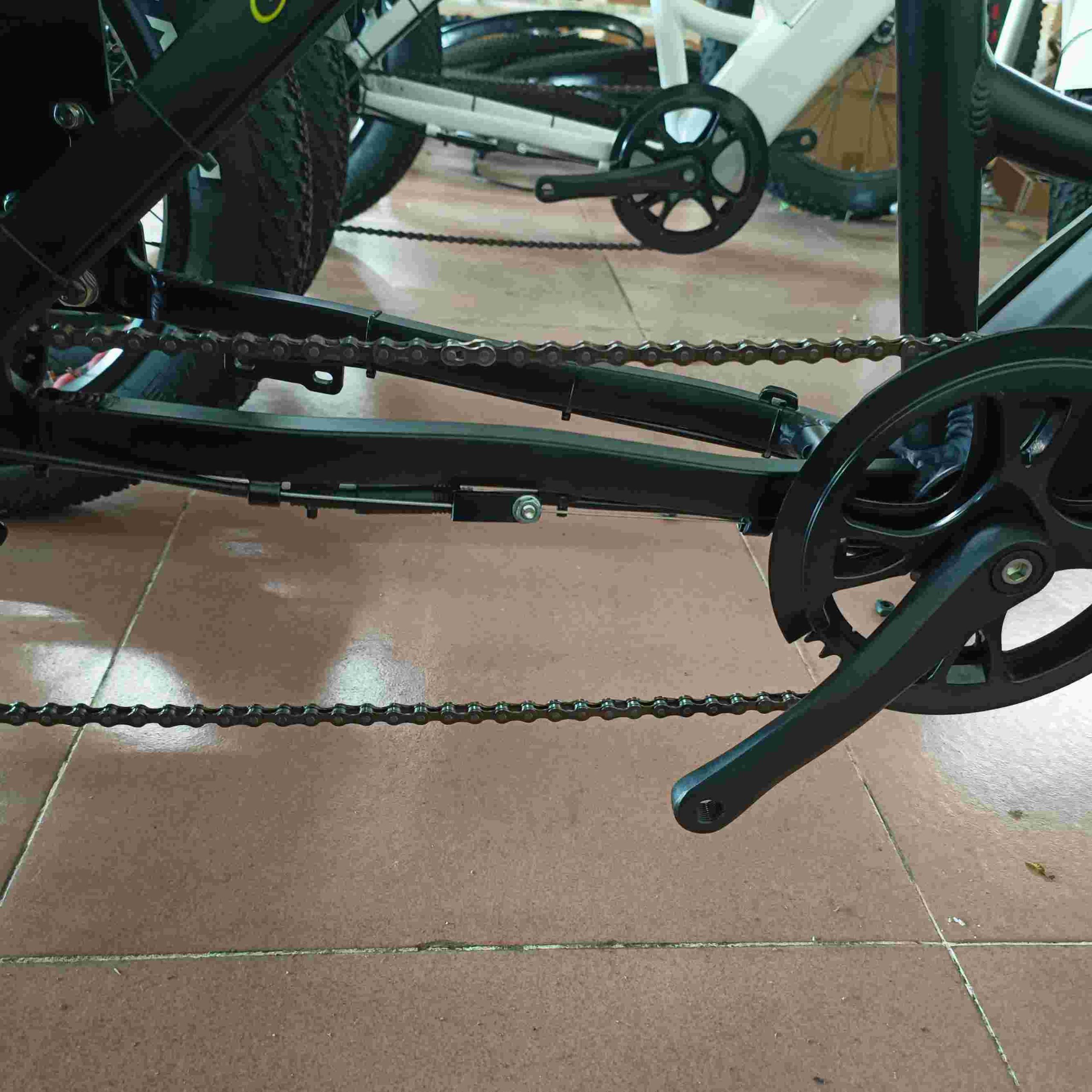 Upgrade your cycling performance and reliability with our state-of-the-art bicycle chain. Join the ranks of professional cyclists and enthusiasts who trust our chain to deliver unparalleled performance and durability. Unleash your true potential on the road or trail with our top-of-the-line chain.