Get ready to experience the ultimate ride with our Electric Bike Frame. This cutting-edge frame is designed to elevate your biking experience, offering a perfect blend of performance and convenience. Whether you're a casual rider or a cycling enthusiast, our Electric Bike Frame is engineered to exceed your expectations.
Crafted from high-strength aluminum alloy, our bicycle frame boasts lightweight construction without compromising on durability. Meticulously designed and precisely engineered, it offers exceptional rigidity and stability for a smooth and dependable riding experience.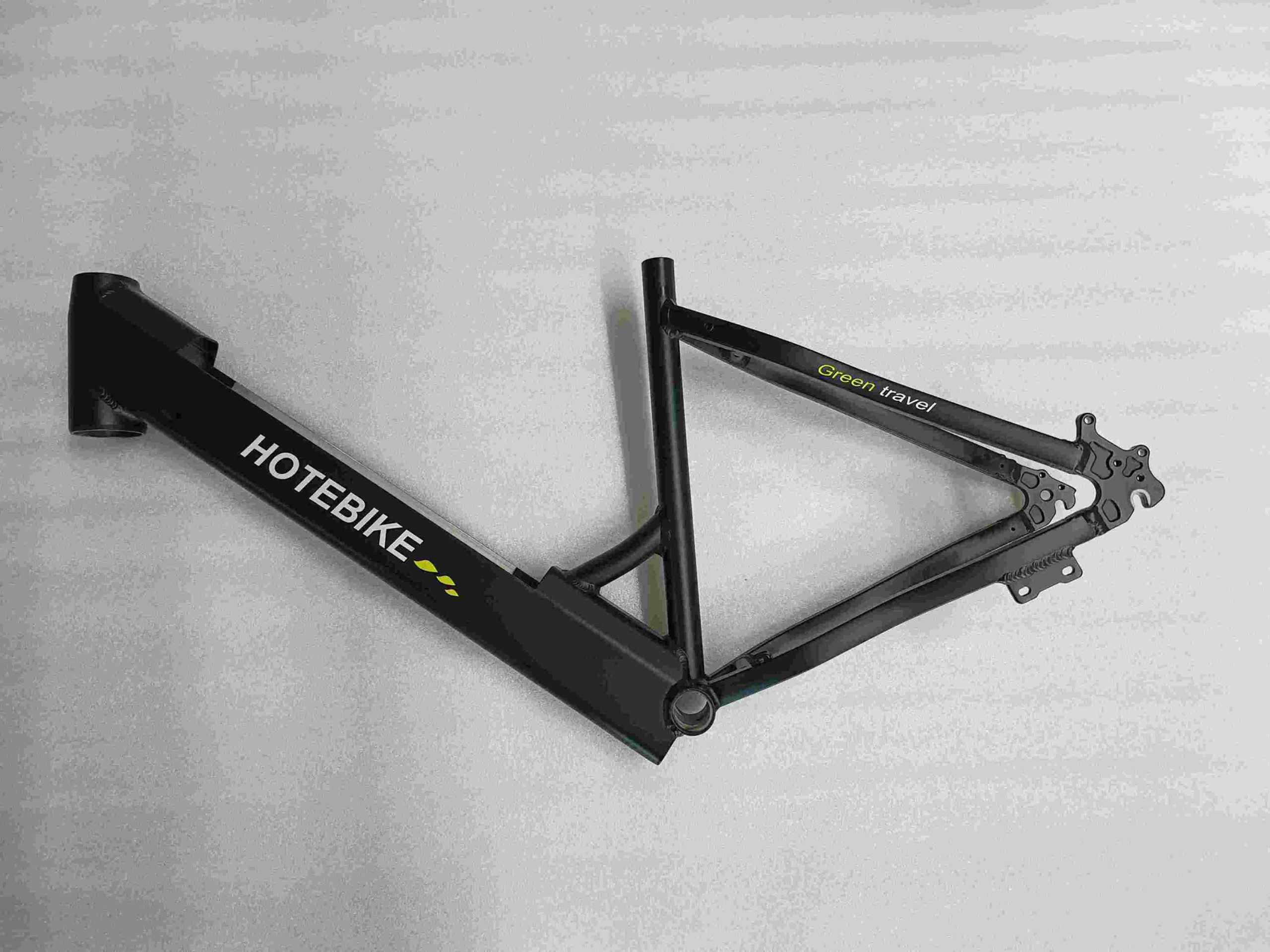 Electric Bike Frame Features
Lightweight Aluminum Construction:
Crafted with lightweight aluminum material.
Enjoy effortless maneuverability and faster acceleration, thanks to the frame's lightweight aluminum construction.
Durable and Sturdy Design:
Built to last with a durable and sturdy design.
Tackle any terrain with confidence, as our frame ensures long-lasting durability and stability throughout your rides.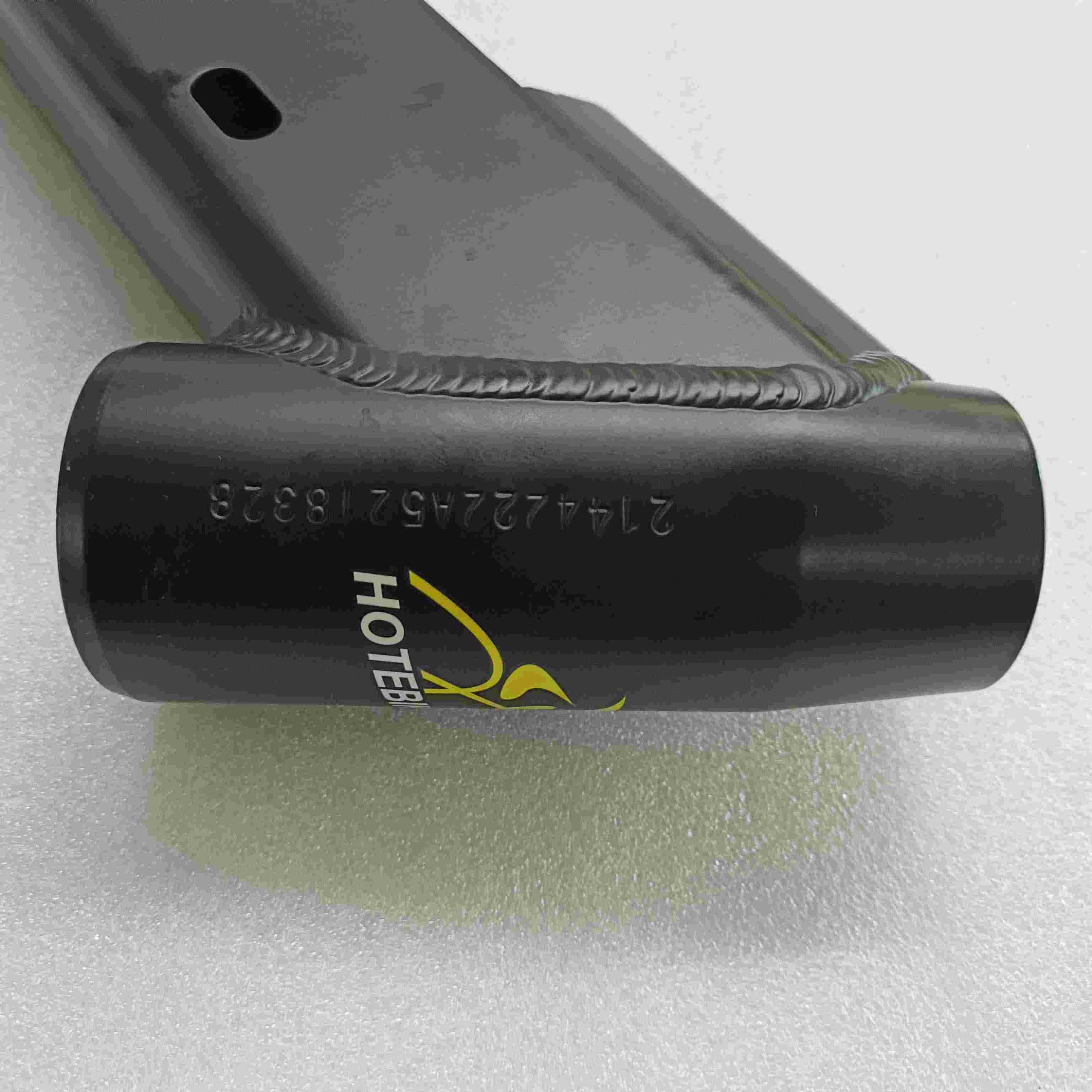 Ergonomic Geometry:
Engineered with ergonomic geometry.
Ride in ultimate comfort and reduce fatigue with our frame's ergonomic geometry, allowing for a more natural and efficient riding posture.
Smooth and Responsive Handling:
Provides smooth and responsive handling.
Experience seamless control and enhanced maneuverability, allowing you to navigate sharp turns and corners with ease.
Versatile Compatibility:
Offers versatile compatibility with various bike components.
Customize your ride to suit your preferences by effortlessly integrating different bike components with our versatile frame.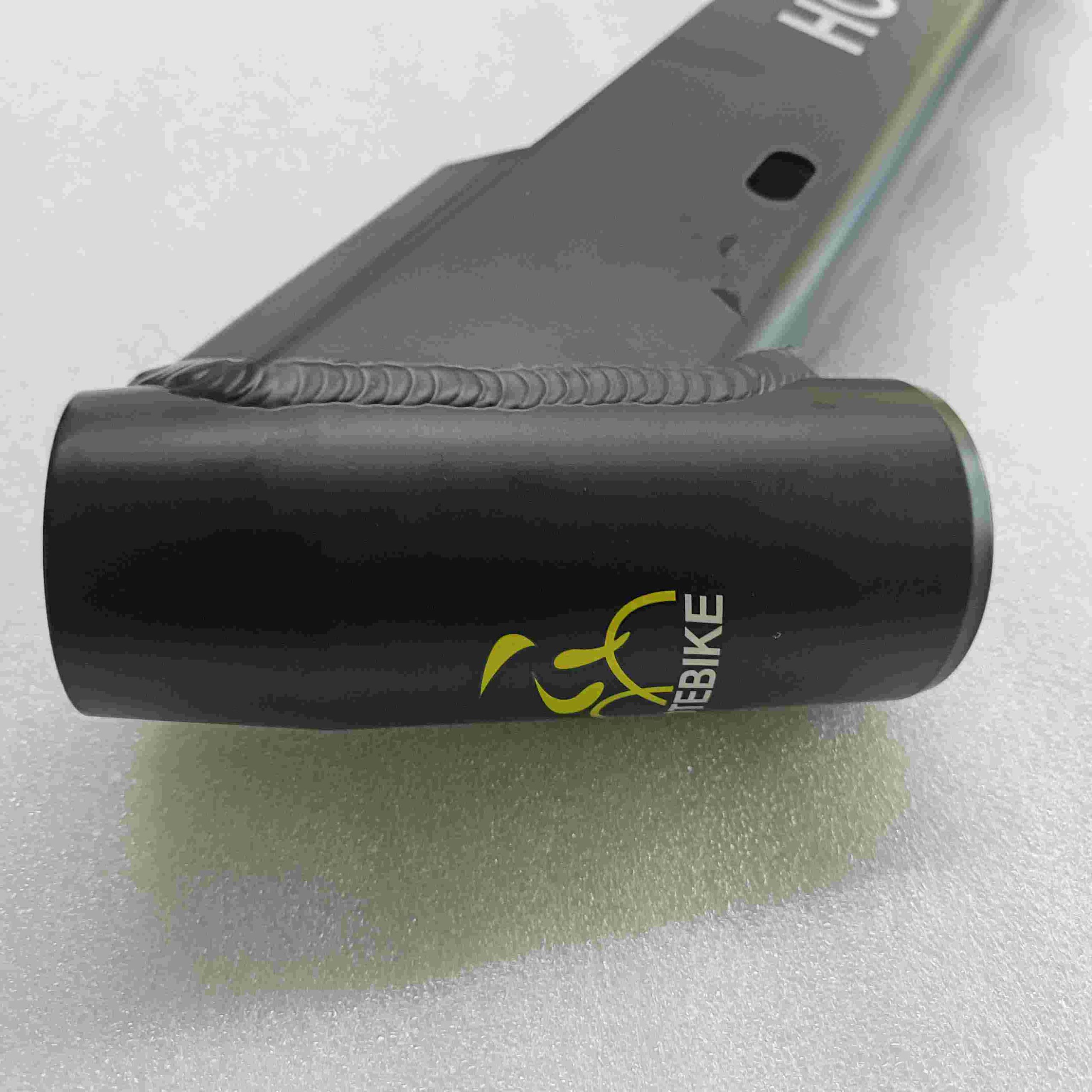 Compared to traditional frames, our carefully considered design features enhanced aerodynamics and ergonomic considerations for optimal comfort and efficiency. The sleek and streamlined profile not only reduces wind resistance but also adds a touch of sophistication to your ride.
We prioritize safety, which is why our frame is built to withstand rigorous stress testing to ensure the utmost stability and structural integrity. With its exceptional strength-to-weight ratio and reinforced joints, it offers longevity and peace of mind on every journey.
Whether you're navigating the urban jungle or exploring the countryside, our bicycle frame is your ultimate companion, combining style, functionality, and durability. Get ready to embark on thrilling adventures and rediscover the joy of cycling with our cutting-edge frame technology.